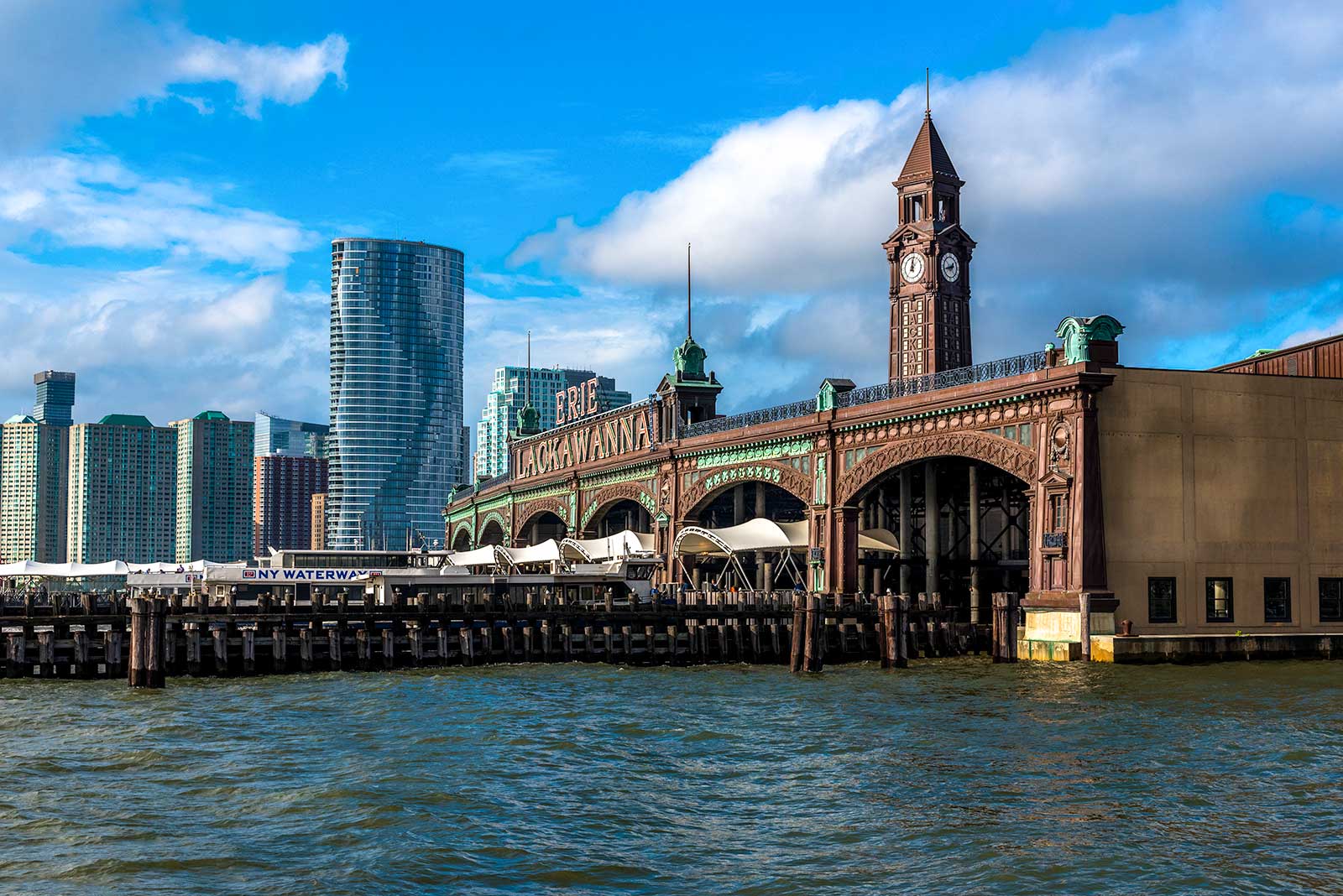 Choosing to decide whether living in Hoboken vs. Jersey City is best for you can be an overwhelming decision, especially if you are unfamiliar with Hudson County or New Jersey. The west bank of the Hudson River has long been a destination for new residents dating back to the early days of America's immigration boom. Jersey City's mantra of "America's Golden Door" and Hoboken's re-imagined tenement buildings still make that clear, but the area has become an increasingly popular landing spot for those leaving New York City in recent years.
The choice of living in Jersey City or picking the Hoboken lifestyle can depend on one's personal preferences, but both cities have a lot to offer the modern resident. Living in Hoboken provides a smaller community feel, while the sheer size and diversity of Jersey City backs up Mayor Steve Fulop's stated goal of being viewed as the best mid-size city in the country.
To highlight the area, Jersey Digs has put together our comprehensive comparison of living in Hoboken vs. living in Jersey City. While there may not be many guarantees left in this world, we are sure this study will inspire a good old-fashioned Jersey-style debate that would make Frank Hague beam with pride.
Living in Jersey City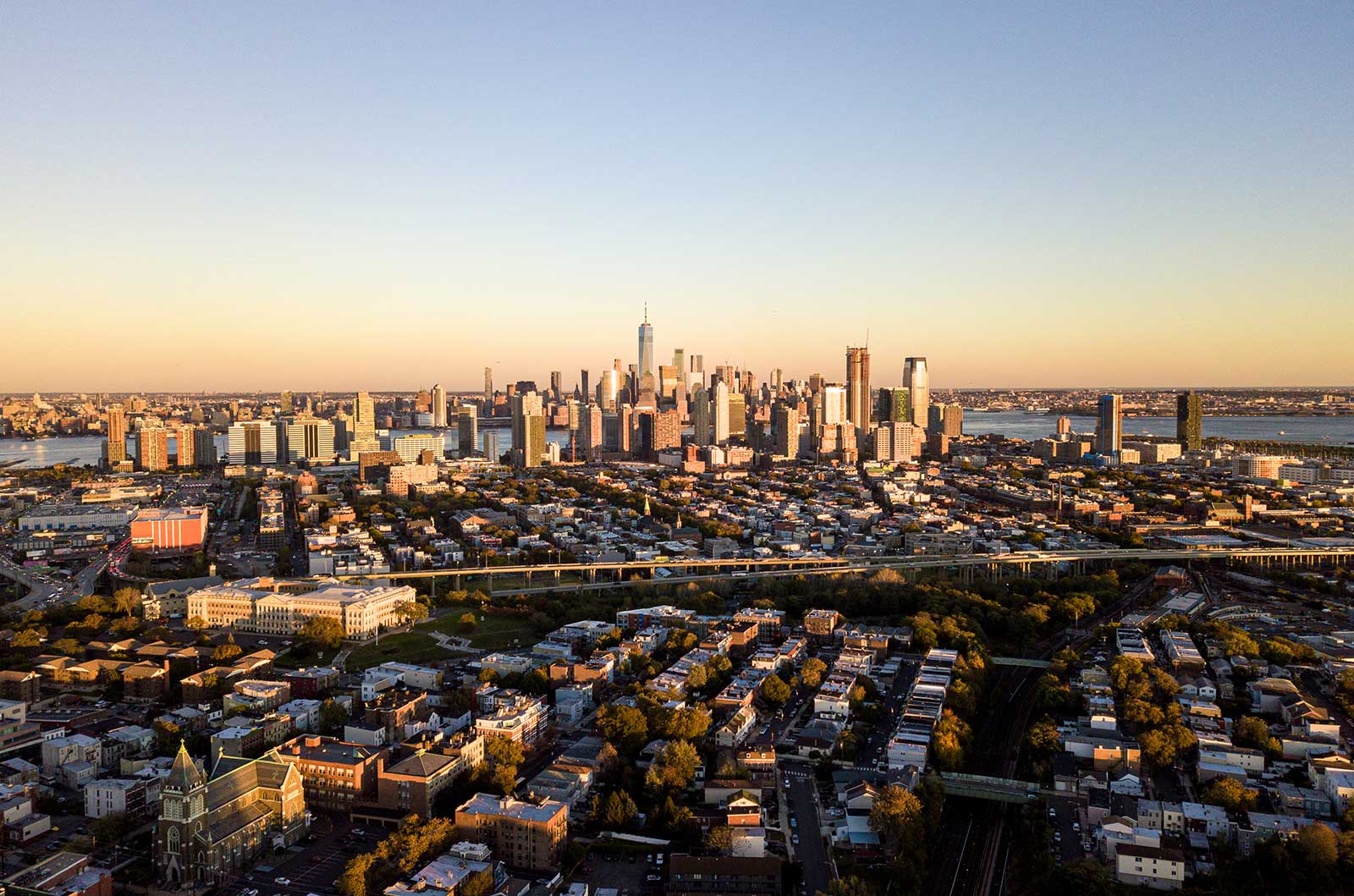 Jersey City Neighborhoods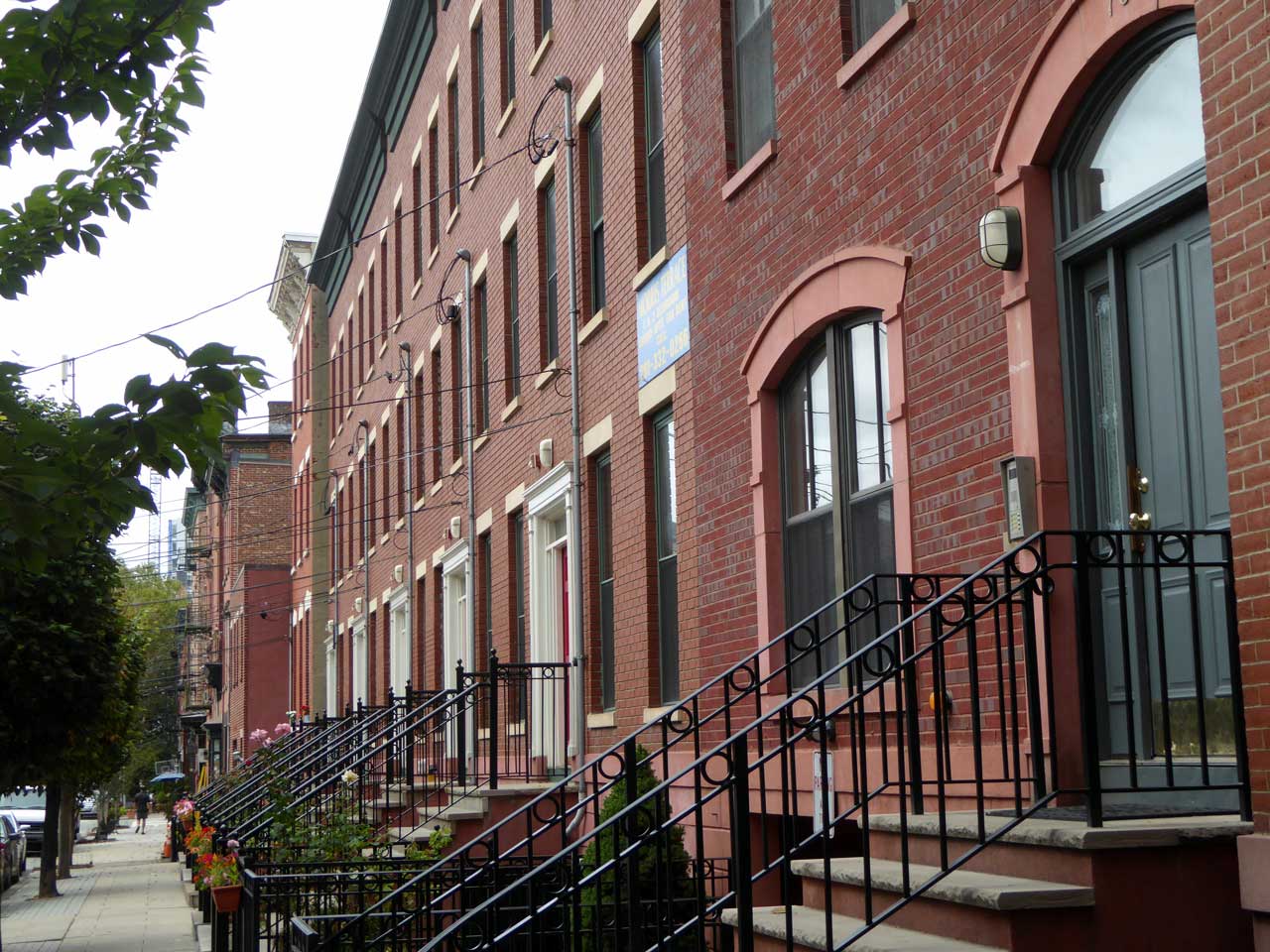 With just about 300,000 residents spread throughout its 21 square miles, housing in Jersey City neighborhoods includes everything from single-family homes to skyscrapers and mid-rise towers. Most of the tallest buildings in Jersey City are situated Downtown, which itself includes several distinct areas near the Hudson River waterfront.
Some of the city's most modern developments are in Newport, a mixed-use community that was redeveloped along former railyards. The northwestern end of Downtown is one of the fastest-growing areas of Jersey City, with a few former repurposed factories blending in with industrial-inspired developments like SoHo West.
Just south lies Hamilton Park, which is both a greenspace and a historic brownstone neighborhood named after the great Alexander Hamilton. The area's name honors Hamilton's role with The Associates of the Jersey Company, who planned the streets and much of the neighborhood during the early 1800s.
Another brownstone-heavy slice of Jersey City, Harsimus Cove, is situated south of Hamilton Park alongside a section known as The Village. The Powerhouse Arts District lies just to the east and is anchored by A&P's repurposed former headquarters amid an eclectic mix of high-rises and theaters.
Paulus Hook and Van Vorst Park are also situated Downtown and boast some of the most sought-after row houses and brownstones. The neighborhoods are connected to the Exchange Place waterfront, which is home to major companies like Goldman Sachs. Liberty Harbor, a redeveloped stretch that borders a marina, bookends the Downtown scene.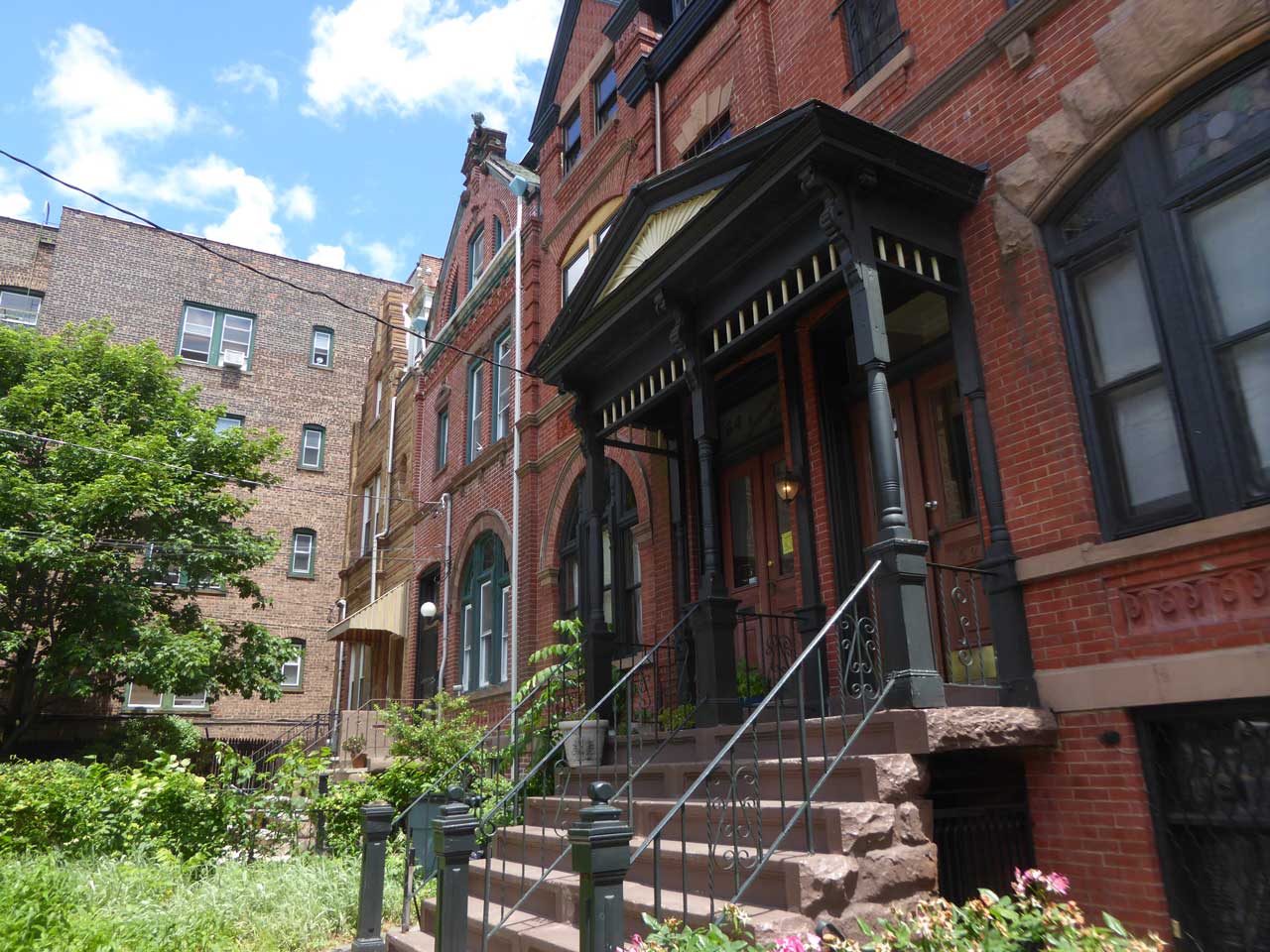 Situated between Downtown and the west side is Bergen-Lafayette, a less polished but diverse neighborhood that includes historic properties, modern mid-rises, and two shopping districts along Pacific and Communipaw avenues. The 1,200 acres of Liberty State Park, with unobstructed Hudson River views, serve as the area's front yard.
Heading west, Journal Square is the historic center of Jersey City and the fastest-growing area in terms of current development. The relative quiet of McGinley Square is situated just south, while a quasi-suburban feel can be found in The Heights, Jersey City's northernmost neighborhood.
Speaking of the 'burbs, West Bergen boasts some of Jersey City's most lovingly restored single-family homes that were the subject of a recently created historic district. The streetcar suburb is bordered to the west by the 273-acre Lincoln Park and to the south by West Side and Greenville, rounding out Jersey City's neighborhoods.
Jersey City Public Transportation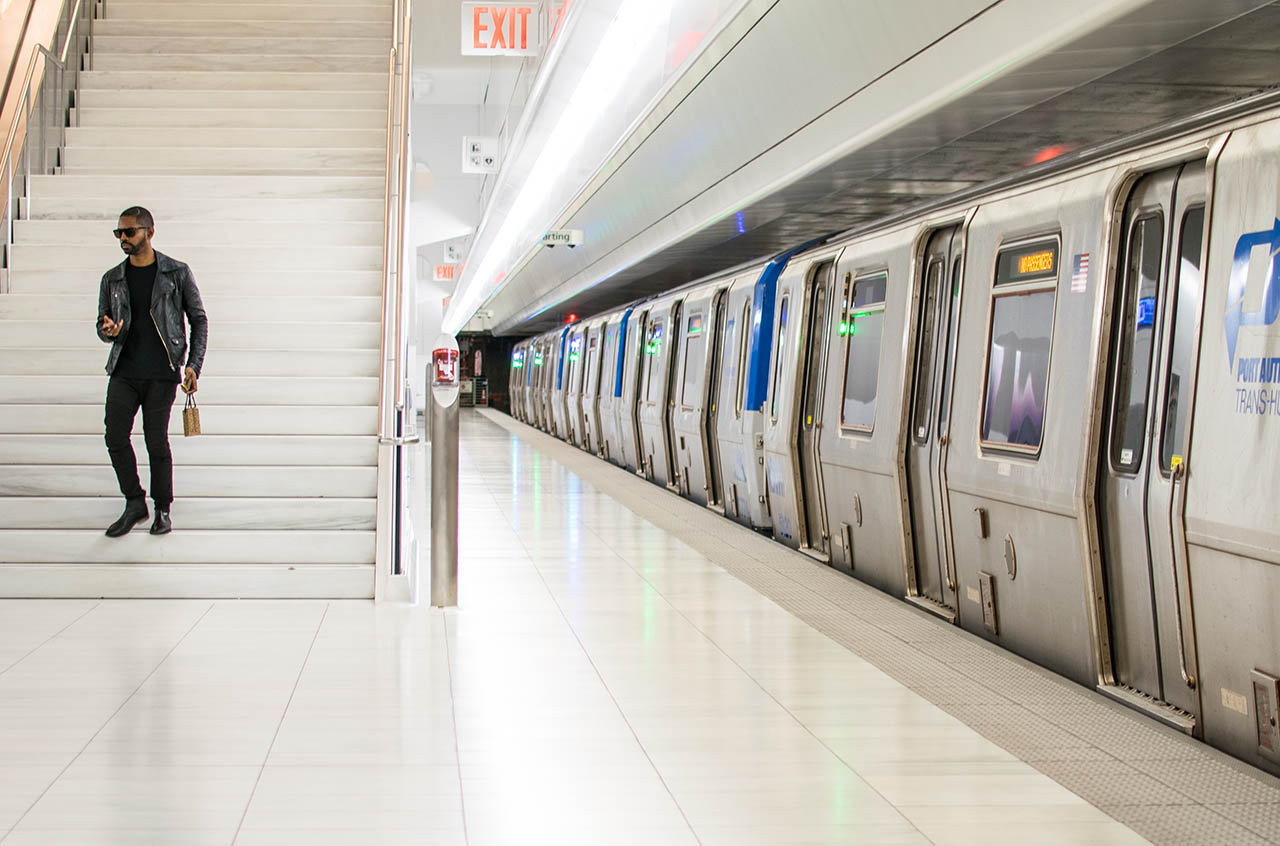 Jersey City is serviced by four PATH stations that have direct access to the World Trade Center and Midtown Manhattan. The stations are situated in Newport, Exchange Place, and Journal Square plus a stop on Grove Street that services Harsimus Cove and Van Vorst. The waterfront has three NY Waterway ferry terminals out of Exchange Place, Liberty Harbor, and Port Liberte.
A variety of bus lines provide access to New York City's Port Authority Bus Terminal, while the Hudson Bergen-Light Rail provides service throughout Jersey City and neighboring Hudson County towns. NJ Transit train service to points north, south, and west is accessed via Hoboken Terminal, which itself can be accessed by PATH, light rail, or several bus lines. There's also the jitney: New Jersey's private transit system.
Where to Live in Jersey City?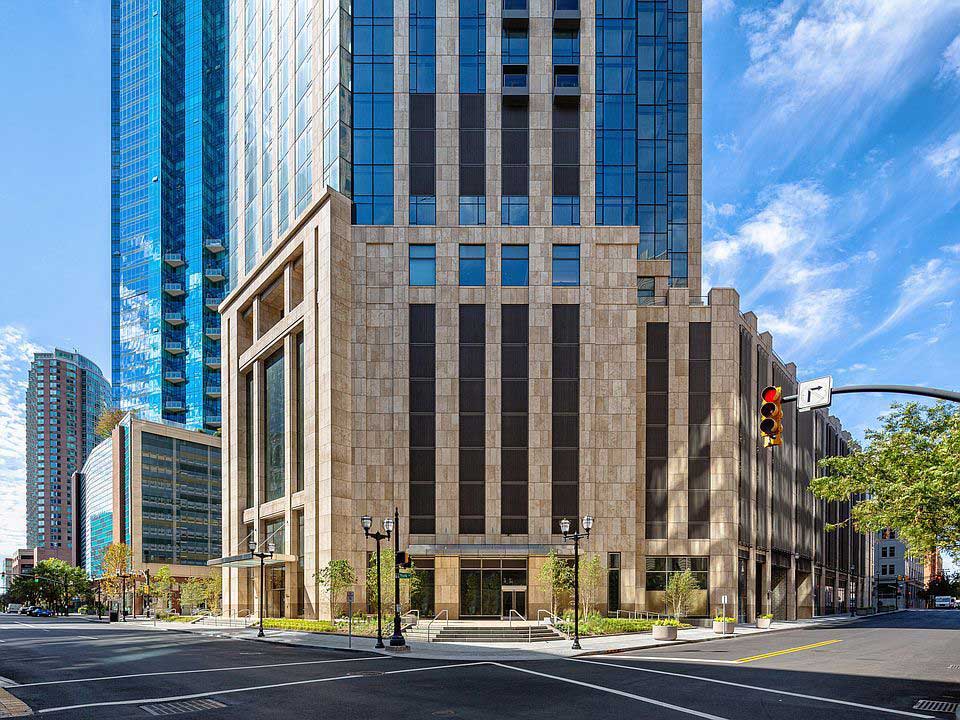 Arguably, the most prominent condominium development in Jersey City lies at 99 Hudson, the tallest building in New Jersey and just a block from the Hudson River. The complex has set and broken a few sales price records in recent years, while nearby Mandalay on the Hudson also boasts sought-after units.
One of the newest condo towers in Jersey City, Park and Shore, overlooks the Newport Green and is across from the LeFrak rental property The Beach near Downtown's northern end.
Sticking with rentals, towers like Silverman's The Hendrix and KRE Group's 351 Marin have become popular Downtown destinations. Other hot rental properties include Haus25 and 829 Garfield in Bergen-Lafayette.
Things To Do in Jersey City
For those looking to get outside, Liberty State Park boasts walking trails with ferry service to Ellis Island and the Statue of Liberty plus a nature center, historic rail terminal, and even a wildlife reserve in Caven Point. The Skyway Golf Course in Lincoln Park is open to the public and the recently renovated Riverview Park in The Heights provides sprawling Manhattan views along the palisades cliff.
One of the city's newest greenspaces, Berry Lane Park, has sparked a few nearby businesses that include Corgi Distillery and 902 Brewing Company. Jersey City's major shopping hubs include the Newport Mall, the Hudson Mall, and several main streets like Central Avenue, Grove Street, and West Side Avenue.
Newark Avenue's newly renovated pedestrian plaza has become one of Jersey City's top dining destinations, while Razza's famous pizza and Hudson Hall's house-cured meats have made Downtown a foodie destination. The Bib Gourmand-awarded sushi house DomoDomo and its sister restaurant, the Korean-inspired Ondo, have added to the restaurant landscape in recent years.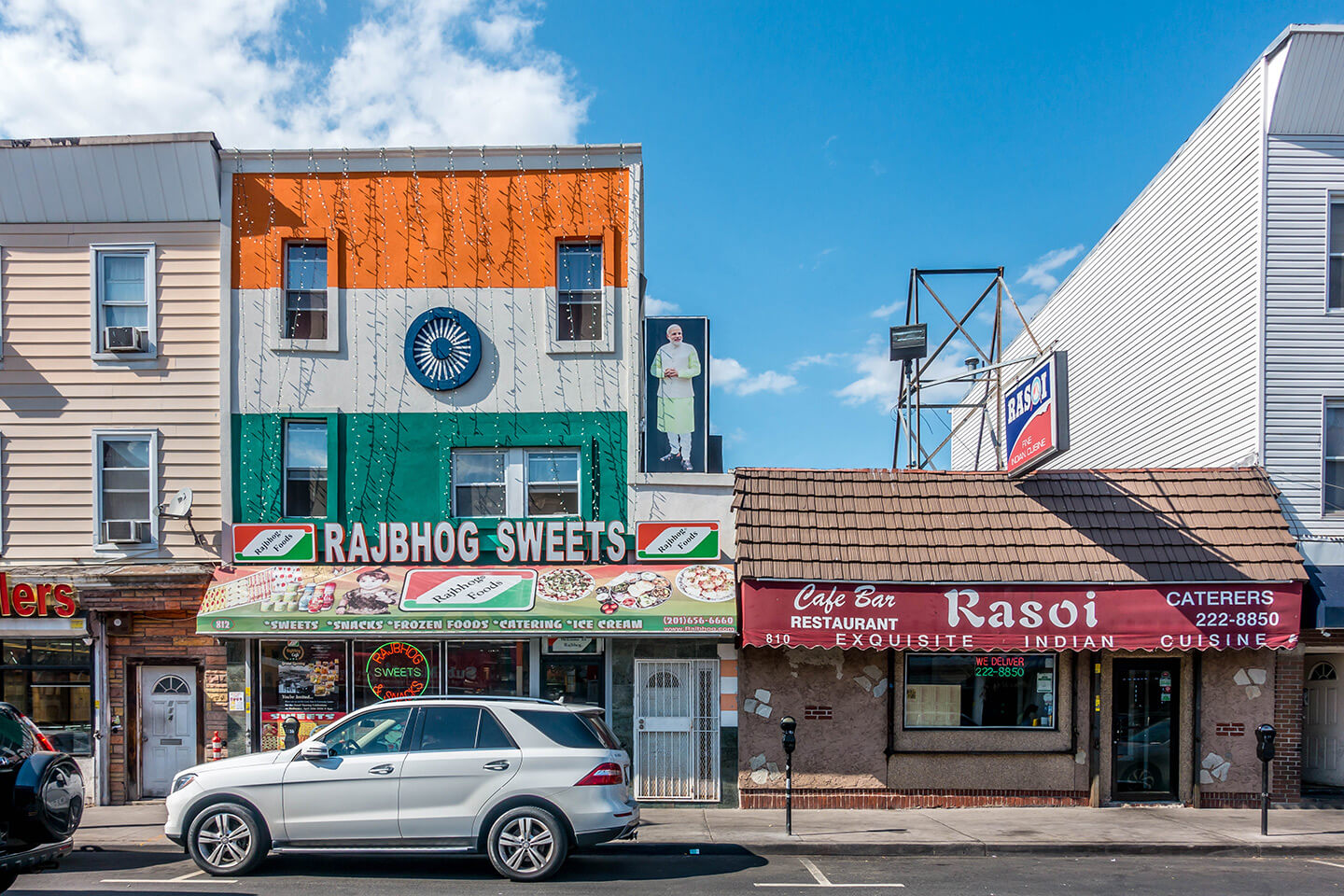 India Square along the western end of Newark Avenue has some of the best food in the area, while The Heights offers the acclaimed Bread and Salt and near Journal Square you can have the "dinner at grandma's" charm of 15 Fox Place. True to Jersey City's claim as one of the country's most ethnically diverse places, Harry's Daughter in Bergen-Lafayette blends Irish and Jamaican cuisines, while Korai Kitchen offers a Bangladeshi menu.
The arts scene in Jersey City includes the concert venue White Eagle Hall and a theater for Nimbus Dance Works. The northern Downtown sports warehouses, buildings, and overpasses that are covered in murals from local artists, while the sprawling Mana Contemporary features 450,000 square feet of art inside a former tobacco factory.
Coming Soon to Jersey City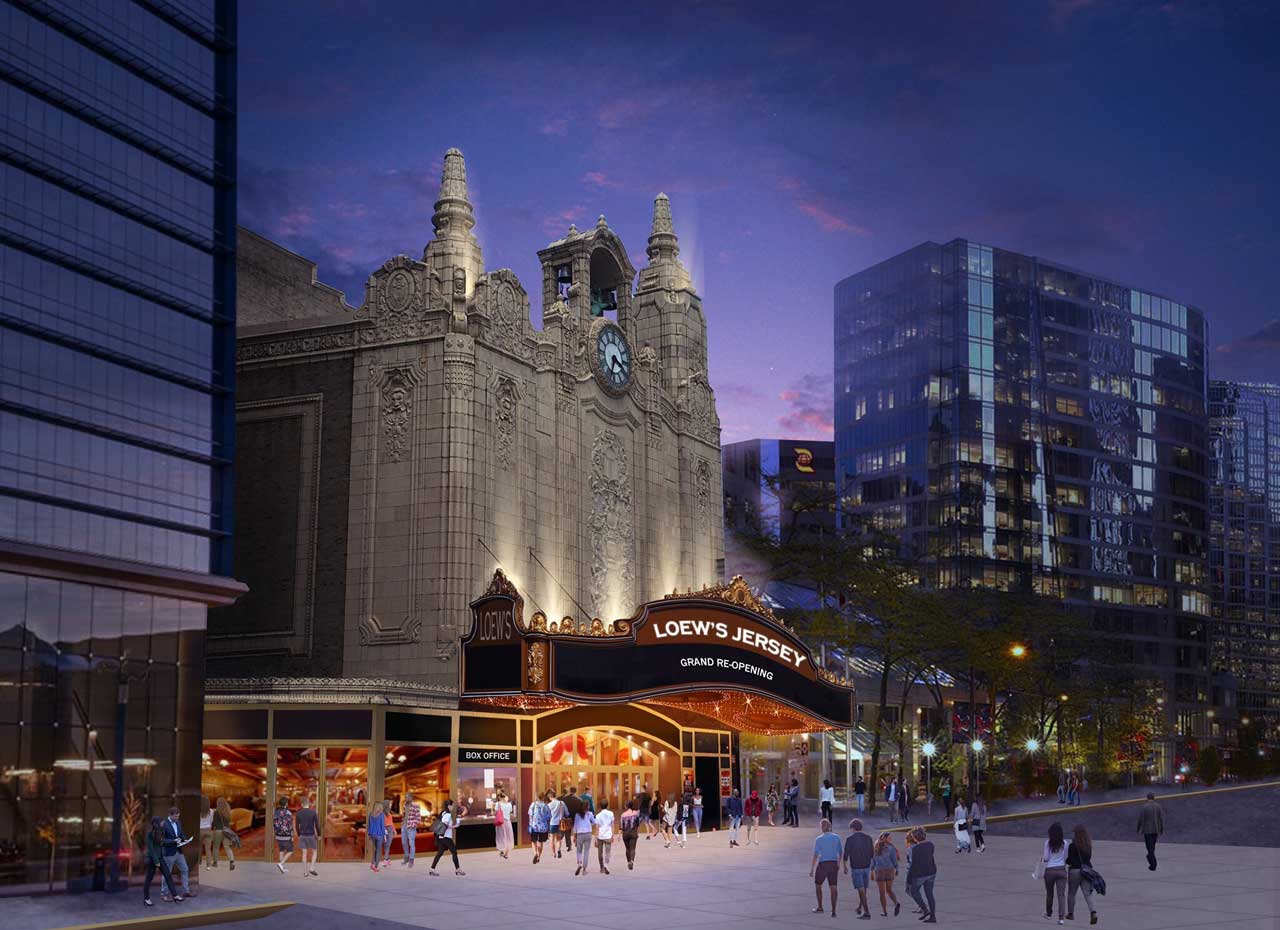 Several big institutions will be making a splash in Jersey City's upcoming years. The historic Loew's Theater is undergoing a $72 million renovation and the world-renowned Centre Pompidou will be opening their first North American museum near Journal Square.
The historic Apple Tree House is slated to house the Museum of Jersey City and the 151 Bay Street development will be bringing a 550-seat performing arts center to Downtown.
Living in Hoboken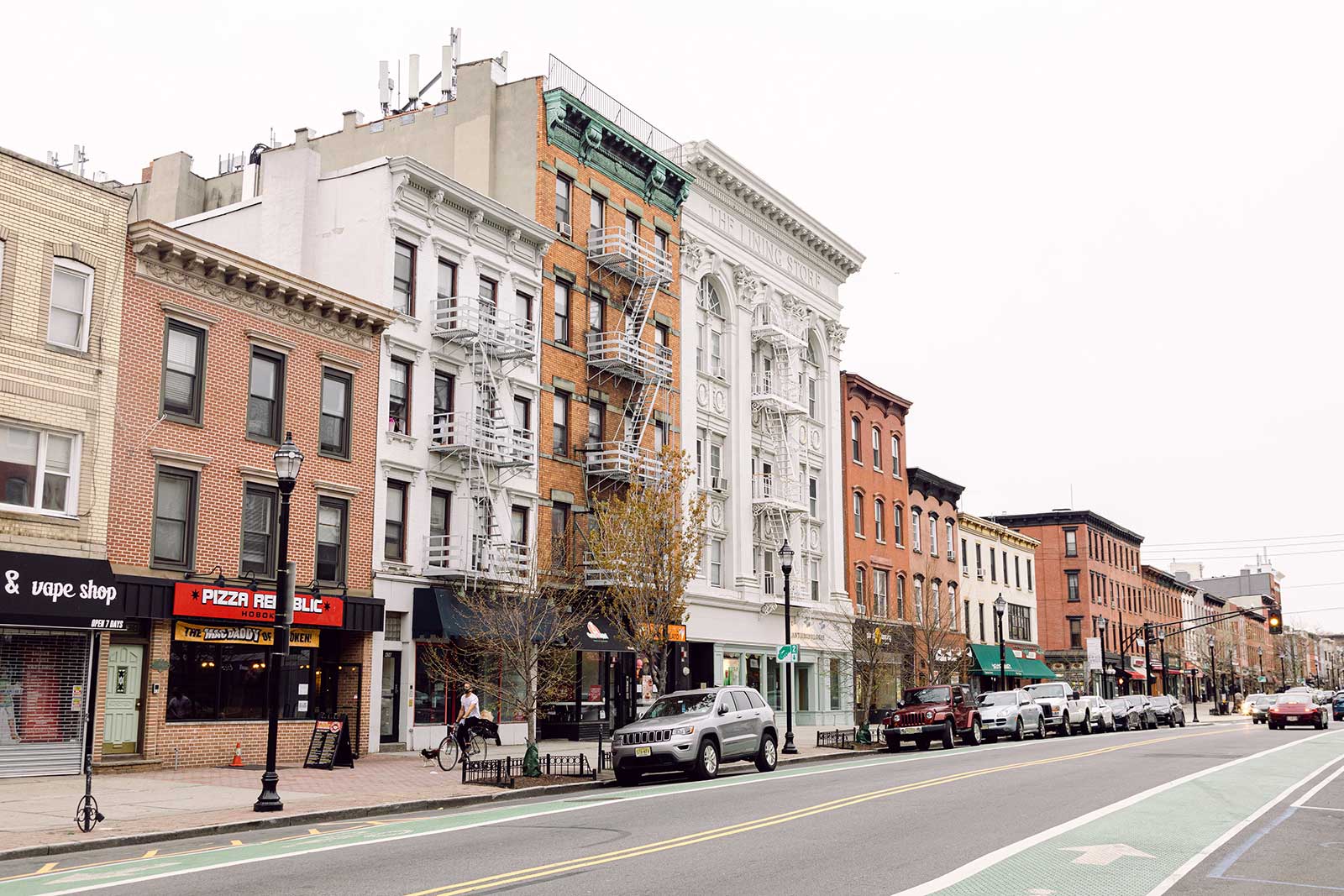 Hoboken Neighborhoods
Dubbed the Mile Square City, about 60,000 residents are living in Hoboken, making it decidedly more compact than Jersey City. Because of its relatively small size, Hoboken neighborhoods are loosely defined as Downtown (lower numerical streets) and Uptown (higher numbers) along with the Southwest or Northwest monikers in those growing areas.
Hoboken was where the legendary Frank Sinatra was both born and raised and later served as the backdrop to the Oscar-winning "On the Waterfront" starring Marlon Brando. That old-school charm is still present despite a ton of redevelopment, as cobblestone roads and ghost signs can still be spotted around the city.
The tallest buildings in Hoboken lie along the Hudson River, which sports modern developments plus rehabilitated industrial structures. The city's western edges indisputably have the most construction these days in this highly walkable city, where the brownstone and rowhouse reign supreme in a more low-rise environment.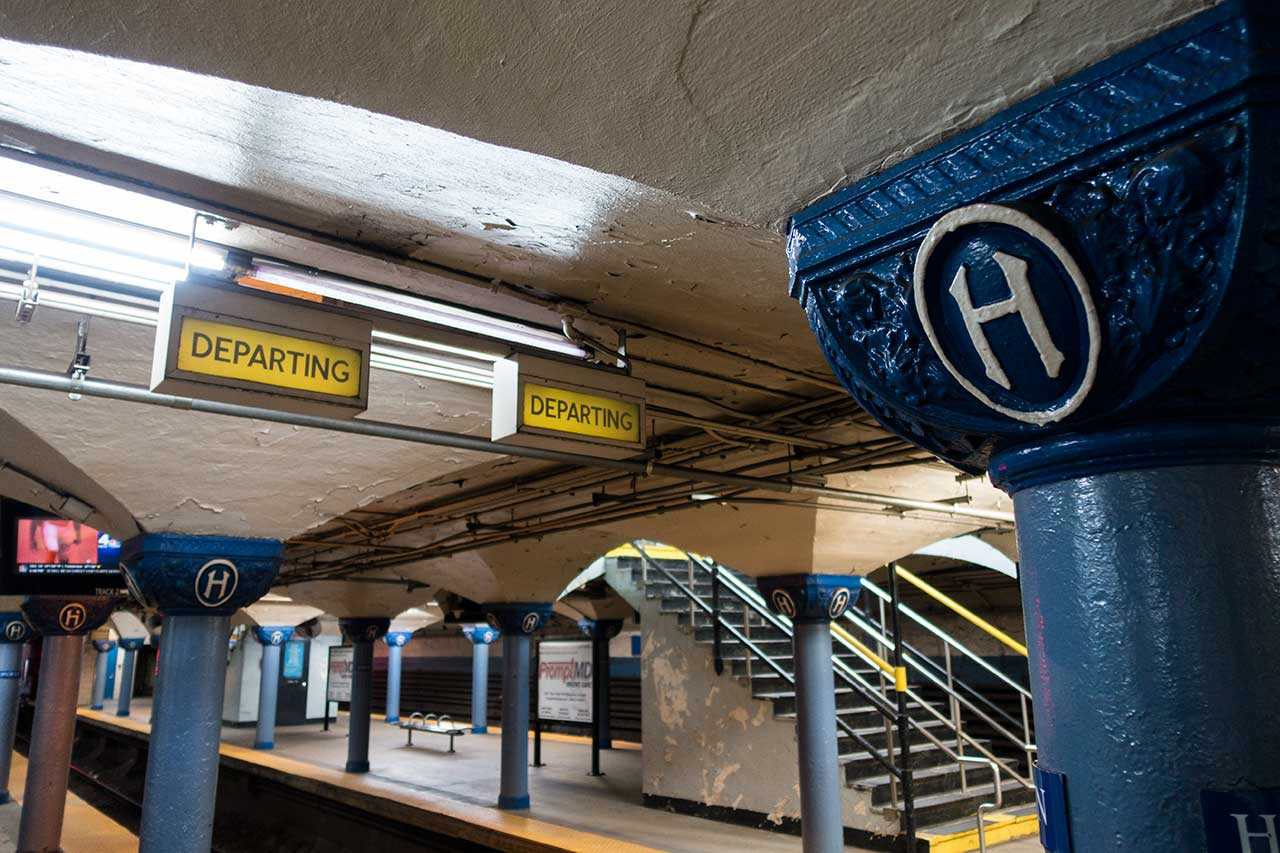 Hoboken Public Transportation
Hoboken is served by a PATH station underneath the historic Hoboken Terminal, which also houses ferry service to Manhattan from NY Waterway alongside NJ Transit bus and rail service. The Hudson-Bergen Light Rail has a station in the terminal plus two more Hoboken stops along the city's west side.
The 126 line on NJ Transit provides bus service along both Washington and Clinton Streets to and from the Port Authority Bus Terminal. A pier on 14th Street provides additional NY Waterway ferry service, while the city-operated HOP bus runs several routes to points within Hoboken.
Where to Live in Hoboken?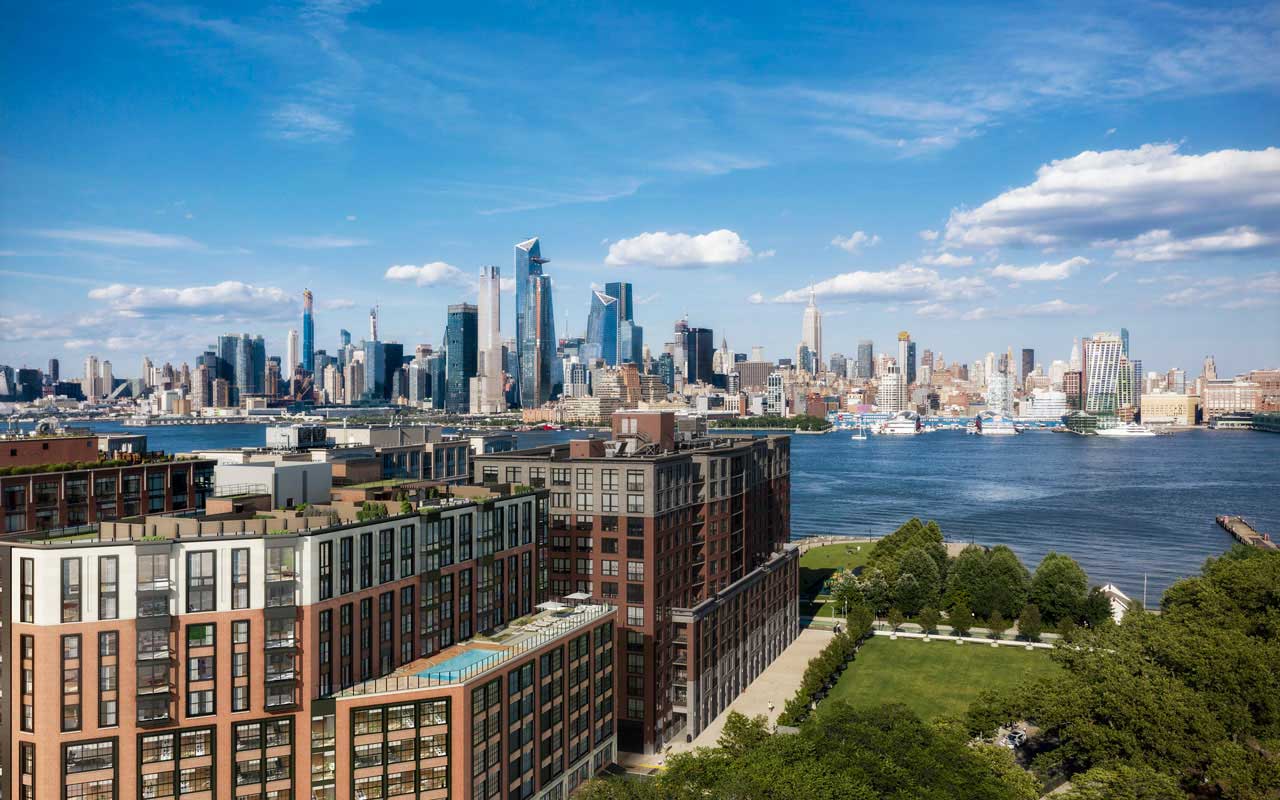 The hottest new condominium development in Hoboken is probably the Wonder Lofts, a repurposed and expanded Wonder Bread factory on Clinton Street boasting a rooftop infinity pool. An alternative is the former home of Maxwell House coffee which has been redeveloped into Maxwell Place, a four-building complex that provides unobstructed waterfront views.
The Hudson Tea complex, which adaptively reused the former headquarters of Lipton Tea into condos, has served as home to stars like Eli Manning over the years. Condominiums inside the top floors of the W Hotel regularly fetch some of the city's highest sale prices.
On the rental side, The Harlow and 770 House are both modern developments that overlook plazas on the 14th Street Viaduct and Jackson Street, respectively. Apartments in The Shipyard along the waterfront are sought after, as are residences inside Park + Garden. There are also many mid-size buildings and brownstones available in Hoboken to either purchase or rent.
Things To Do in Hoboken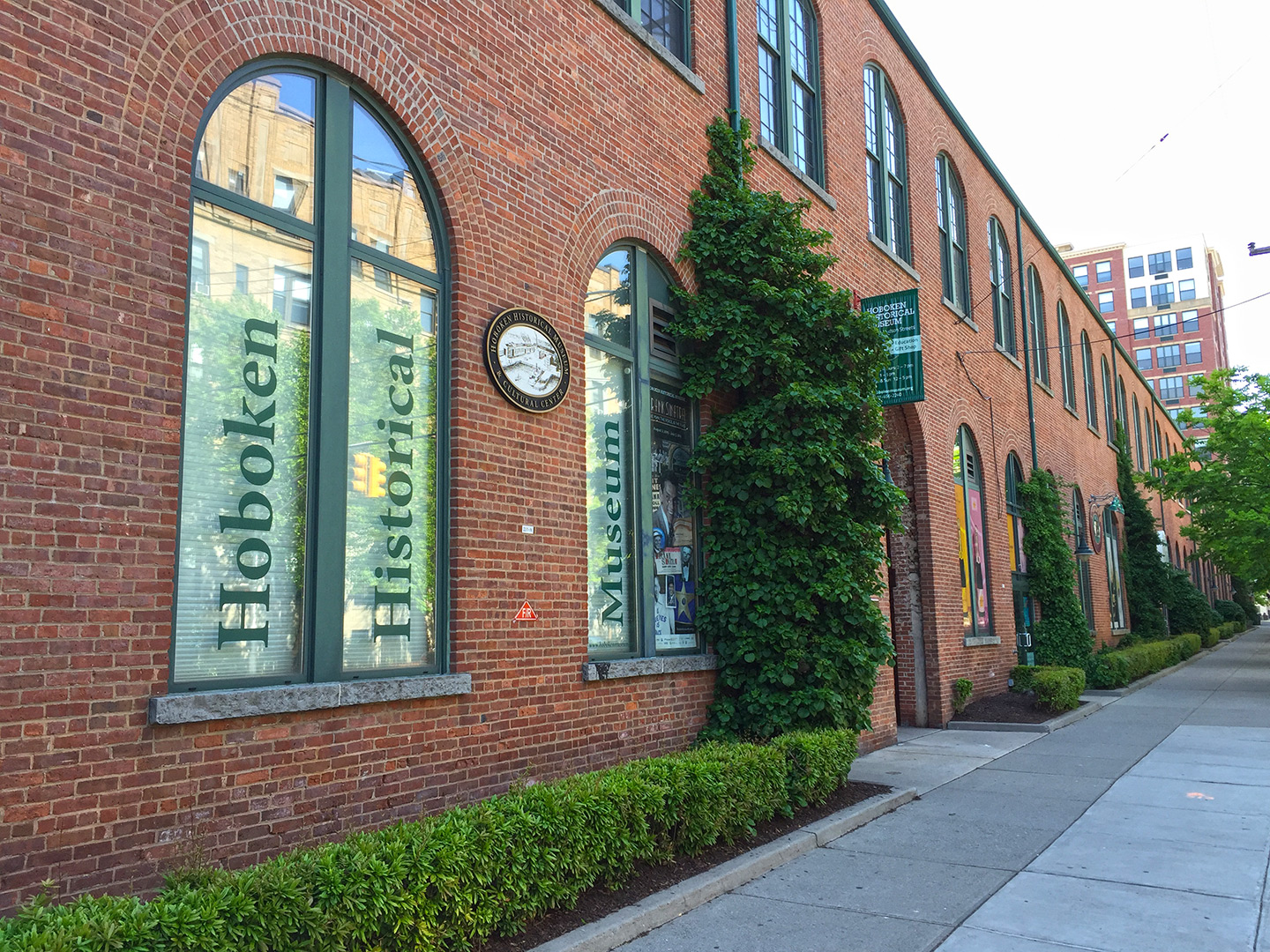 Hoboken crams quite a bit into its mile square and the city's waterfront is unquestionably a tri-state area gem. Parks like Pier A and the City Island-esque Pier C provide some greenery alongside walking paths, dedicated bike lanes, and several lively eateries with Manhattan views, while uptown's waterfront boasts a "beach" and boathouse near Maxwell Lane plus the Pier 13 bar and food truck venue.
Sinatra Park is situated along the city's waterfront center and boasts a soccer field, a statue honoring Hoboken's favorite son, and a restaurant appropriately named Blue Eyes. Additional Sinatra-related landmarks around town include his birthplace at 415 Monroe Street and a permanent exhibit honoring Frank inside the Hoboken Historical Museum, which was built inside a former shipyard machine house.
Other noteworthy spots in Hoboken include the stately homes and yellow cobblestone of Castle Point Terrace and neighboring Elysian Park, which was the site of the country's first baseball game. A monument can be found at 11th and Washington streets that commemorates the match, which took place in 1846.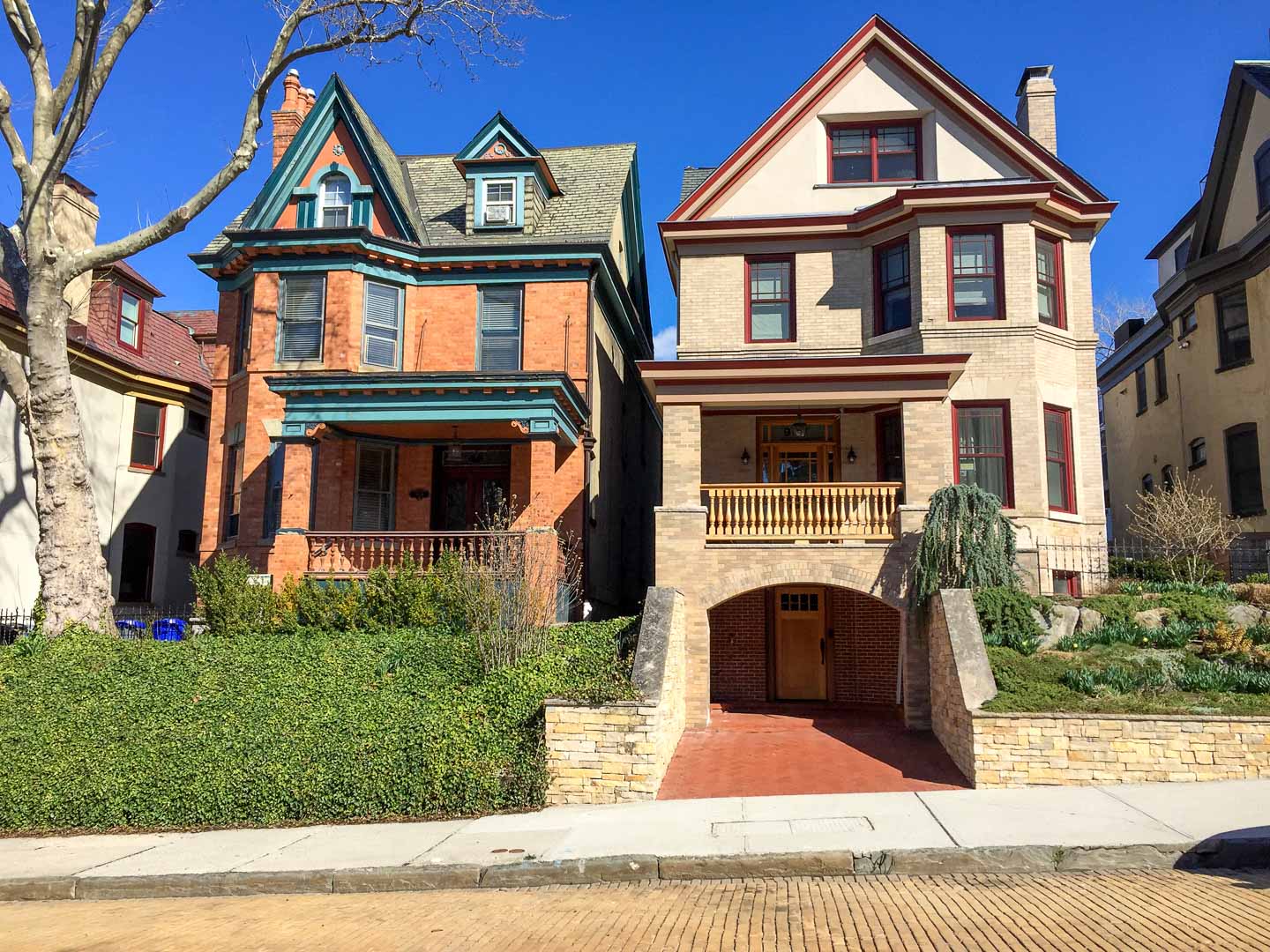 Hoboken's west side blends old and new with anchors like the Monroe Center, a sprawling collection of small businesses inside two connected factory buildings. A park and plaza surround the complex, which is just two blocks from the historic St. Ann's Church that has run an annual festival for well over a century.
Washington Street is the city's historic shopping district and features a variety of murals and markings touting Hoboken's history. Major chains like Nike, Paper Source, and Madewell have recently opened alongside longstanding shops, while smaller retail stretches along 1st and 14th streets house a variety of businesses like Little City Books, Guitar Bar, and Trader Joe's.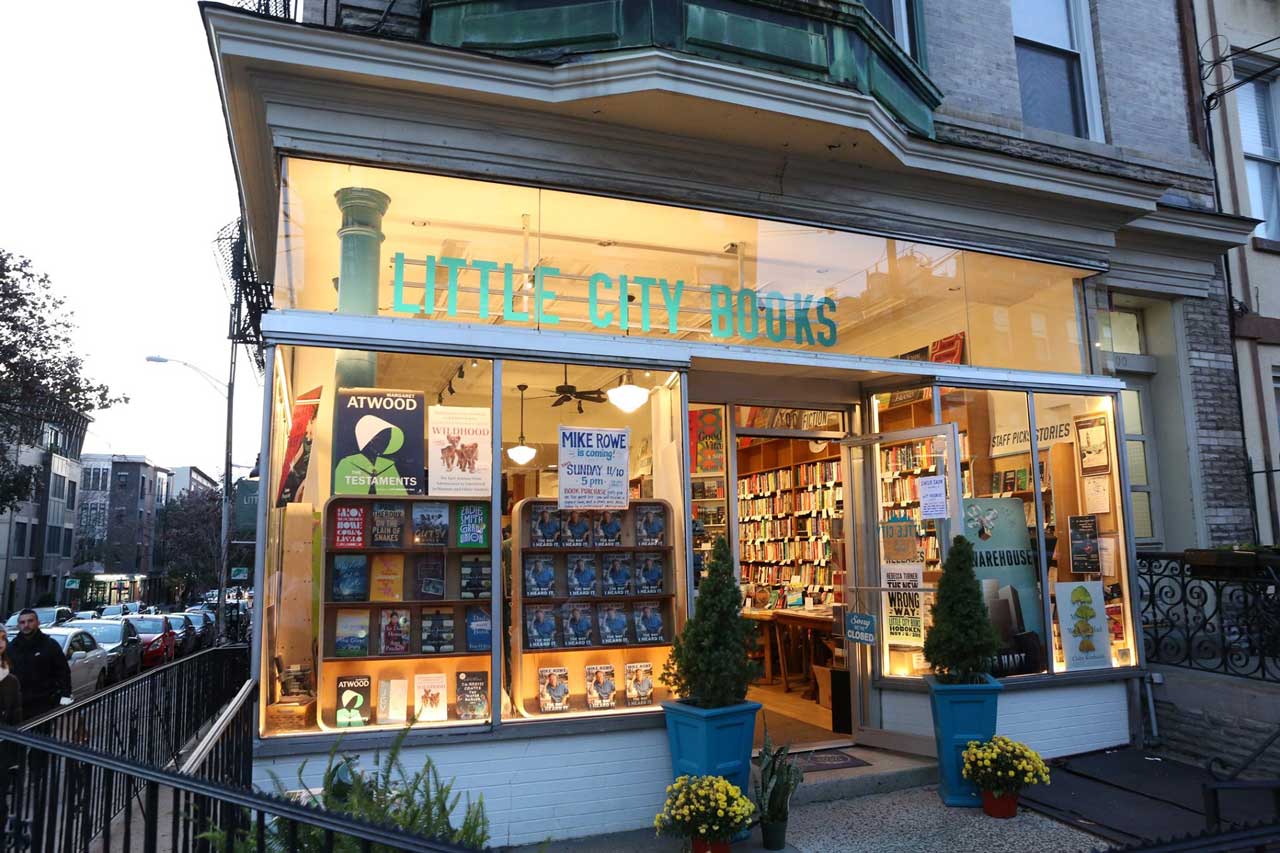 Hoboken's long history as an immigrant city is reflected in the current food scene. Italian mainstays like Fiore's (in business since 1913), Carlo's Bakery, and Leo's Grandevous still dot the landscape after decades in business, while eateries like The Cuban, Persian-inspired Seven Valleys, and Moroccan-themed Barbes represent a modern take.
Elysian Café, a French restaurant inside a former hotel, is the city's oldest eatery, while Antique Bar & Bakery sports a retro vibe inside a 100-year-old building featuring a built-in coal fired oven. An Austrian-style beer hall, Pilsner Haus & Biergarten, sits inside a repurposed factory on 15th Street, and live music at Northern Soul keeps the legacy of Maxwell's alive.
Coming Soon to Hoboken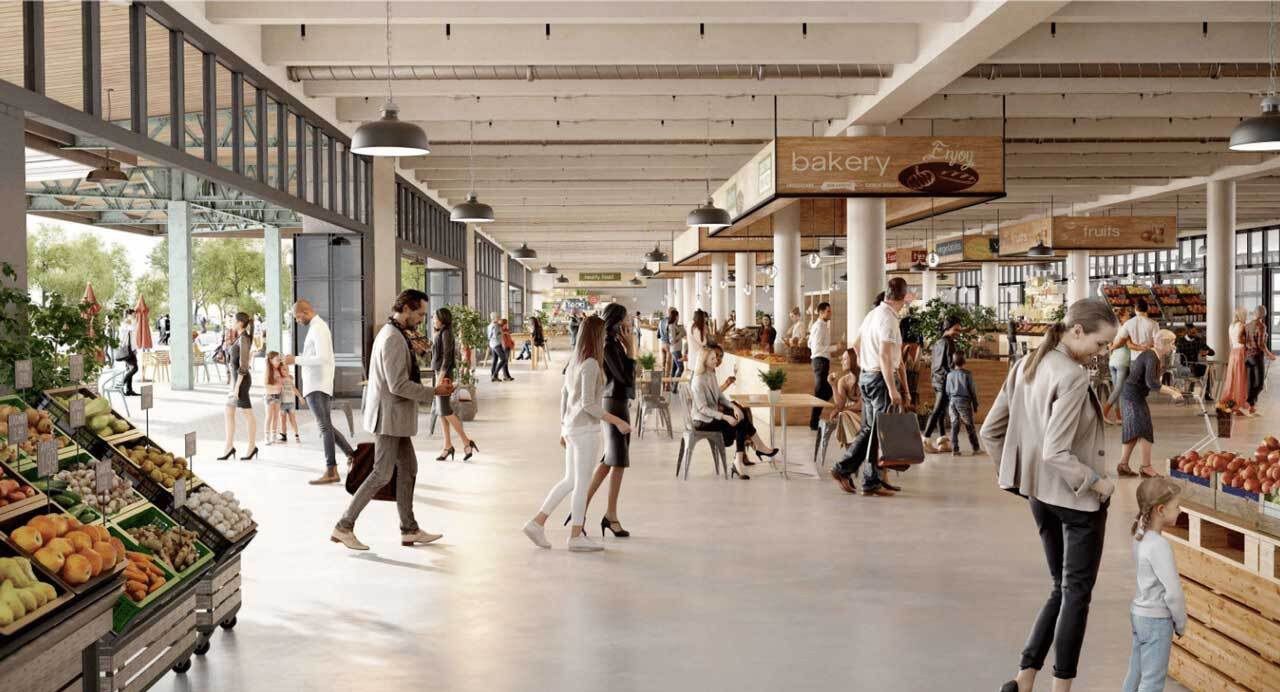 Hoboken also has a lot in the works in terms of upcoming attractions. The Northwest Park, a five-acre greenspace that will double as a flood prevention effort, is slated to open later this year and an overhaul of Hoboken Terminal will restore the entire facility while adding an indoor and outdoor marketplace to the landscape.
Other large endeavors around the city include plans to add a greenway and mixed-use buildings to the streets underneath the palisades cliff and the revitalization of a former factory near the city's southern border into Southwest Market, which will add residences, retail, an interior courtyard, and a supermarket to the neighborhood.
Deciding between living in Hoboken vs. Jersey City is a tough decision as both cities have so much to offer. If you are looking for a smaller community feel, then living in Hoboken may be the right fit for you, while living in Jersey City you have many more neighborhoods and housing stock to choose from to find what best meets your needs.