Weekend Walks is our weekend column where we explore the photographic beauty of various neighborhoods through the lenses of history, architecture, and commerce.
The neighborhood near the West Side light rail station in Jersey City, a few blocks from the city's western border with the Hackensack River, is undiscovered enough that one can still find art on every corner, ivy creeping up the walls, neighbors chatting in cafés, and rose gardens twisting in front of row homes. But work is underway on a few larger developments, individual condo buildings, niche businesses, and a lot of small-time renovations.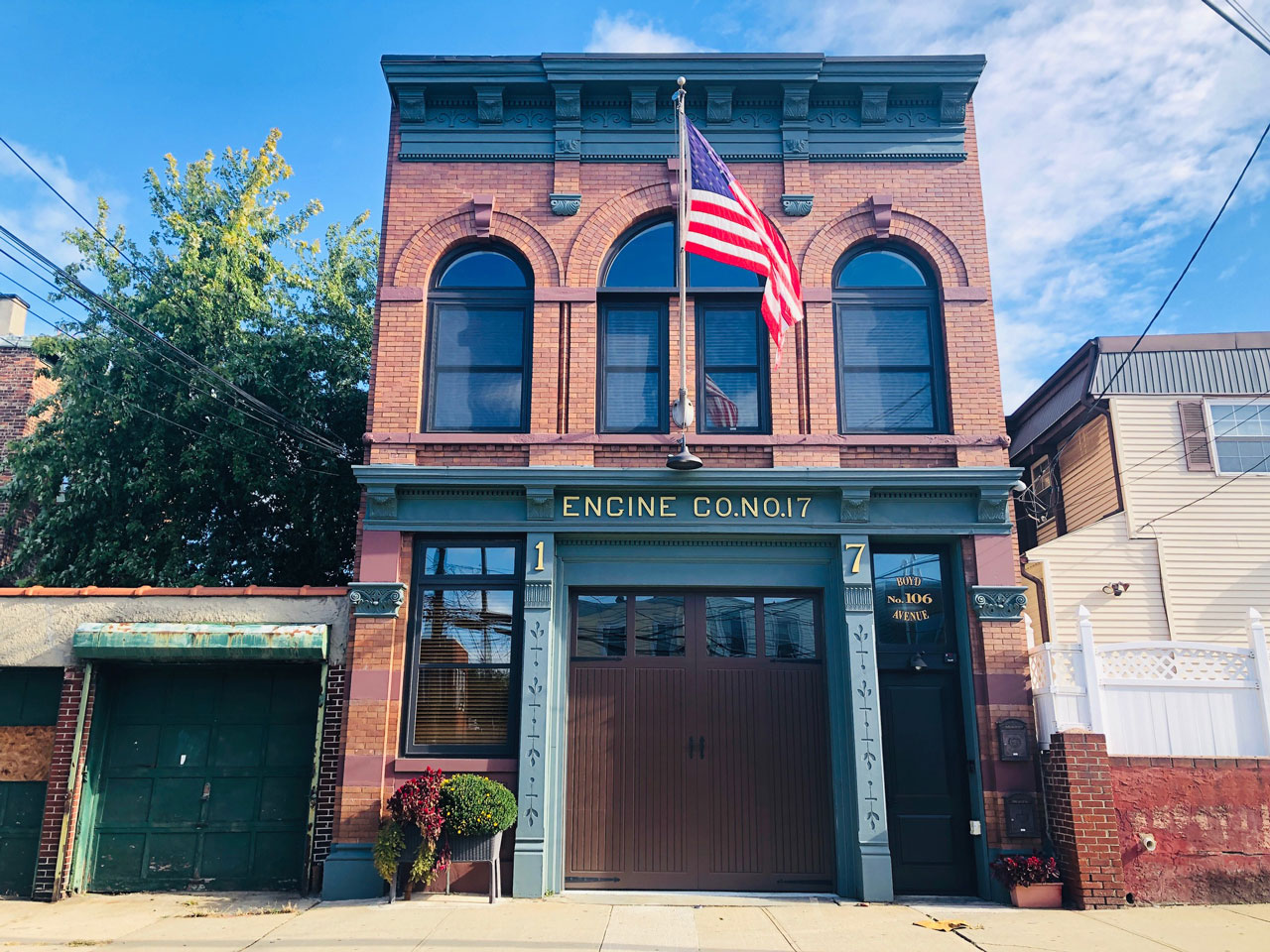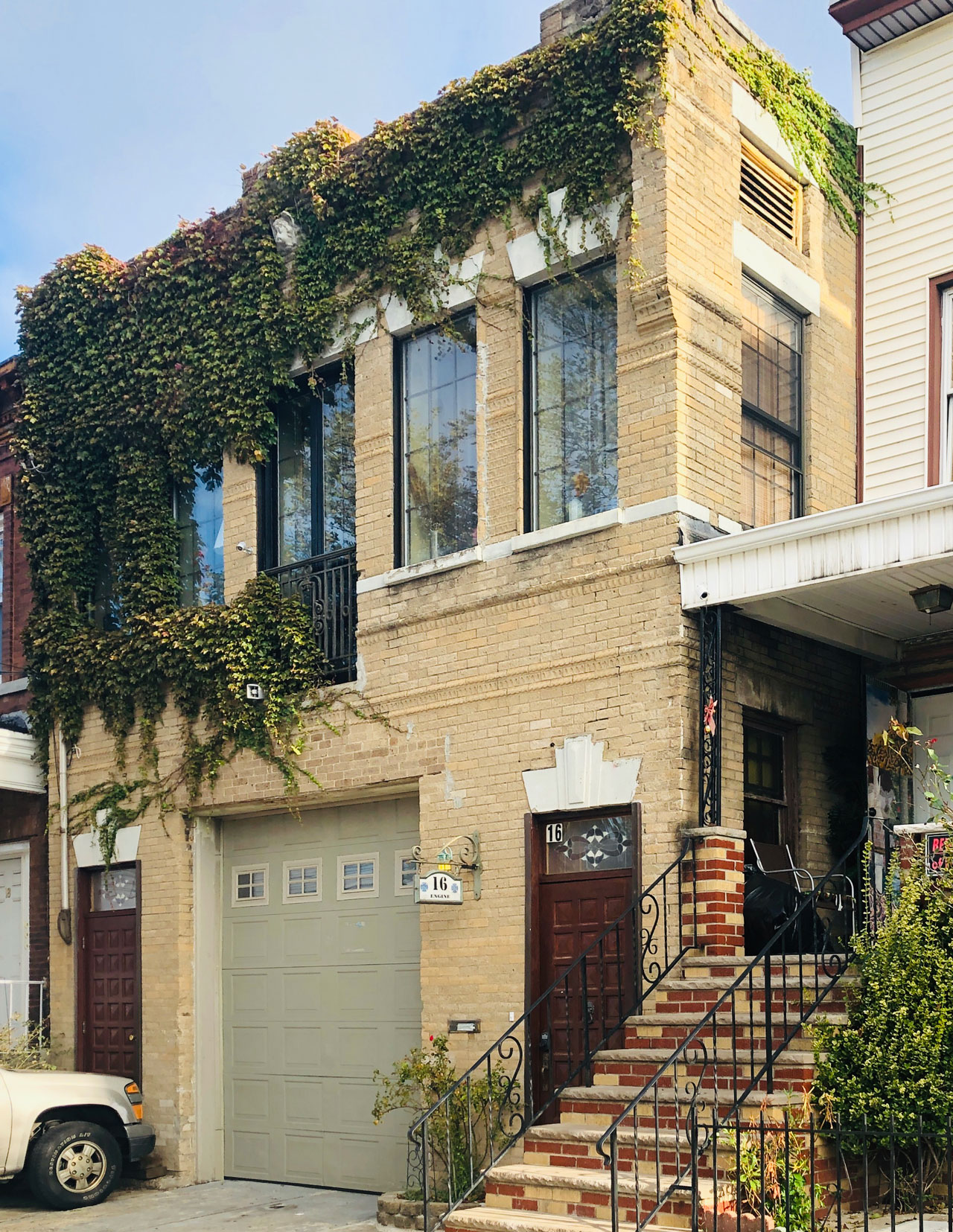 "There was a big influx of people in 2016 and 2017 from all parts of Jersey City and New York," said Frank Young, who last month opened Treehouse Coffee Shop on West Side and Ege avenues with his wife. "They were in search of a place to raise their family without it costing an arm and a leg. I like the proximity to Lincoln Park and the small-town feel. And if you want to go downtown, you can. But I don't really have a reason to leave. I can get my hair cut [at David's Barber Shop] next door. I can get out of bed and come make a latte."
Families are evident all around the neighborhood — being walked to PS 38 by crossing guards like Grace Bird, 71, who works at the corner of Culver Avenue and West Side, three blocks from the light rail station, or heading to Snyder High School. Across from Grace's corner, workers are putting the finishing touches on a block-long residential project.
"I've been here fifteen years," she said, before reaching for a young girl's hand. "I keep myself on the go."
Not only are there several daycares and elementary schools in the neighborhood, residents say they hear that there's a new doggie daycare coming soon.
The area also contains NJCU, the Board of Education offices, and other government buildings.
The neighborhood was once called West Bergen, part of what was Bergen Township, a name going back to the area's Dutch settlers. Neighborhoods like Bergen-Lafayette (nearby) and towns like North Bergen also get their names from those origins.
On streets like Yale, Ege, and Clarke are innumerable beautiful homes, some with gambrel roofs, rosebushes, and cozy porches. One family has decorated their Clarke Avenue home to the hilt for Halloween and has a sign advertising "Horrors on Clarke." They've even got their own Facebook page and encourage trick-or-treaters each year.
Even with new construction, signs of yesteryear abound, including fading "ghost signs" and a camera store boasting of all the film it's developed over the years.
There are some block-long condo projects, such as the Lofts at West Side Station at 55 Mallory Avenue. That complex includes a new business on its corner, Jersey and Co. gelato.
Other quirky businesses have cropped up nearby, including Whos Gluten Free Bakery at 80 Mallory. Further down at Clarke and Mallory, a sneaker shop, Sole Fresh, cleans and restores sneakers so they look like new. The "before and after" photos, as shown on their website, are striking.
Condo complexes are rising around the expansive park-and-ride near the light rail, as well as near Route 440. The light rail station, built there in 2000, can only help bring new residents — especially since the line is set to be extended to the massive Bayfront redevelopment area across Route 440.
And those new residents can only help the small business owners. David Rios, of David's Barber Shop, came to Jersey City from Puerto Rico 12 years ago. He has a child in the local schools, like Frank Young.
Nearby, Elio's Deli serves up deli sandwiches and baked goods, including bread and enormous muffins. Founded in 1980, they're celebrating nearly 40 years. At the Daily Grind Express grocery store near the light rail station, Doreen Shannon, who has been there for 22 years, said of the street paving and other changes, "I like it. They're cleaning things up a little bit."
The neighborhood has the potential for more art and enterprise. Frank Young noted that local artist Distort is working on a mural around the corner from his cafe, featuring birds that represent the diverse cultures of the neighborhood.
And he said his customers are trend-setters. "The West Side is becoming a cortado neighborhood," he said. Cortado is a steamed espresso beverage with less foam than a latte, so it retains a little more of a coffee taste.
I enjoyed one in the café's back yard on a chilly day, marveling at the ivy and the mix of old and new.
Note: Trains to the West Side light rail station are suspended through March 2020 while the station gets repaired, but buses are available between the station and the Liberty State Park station.
Related: