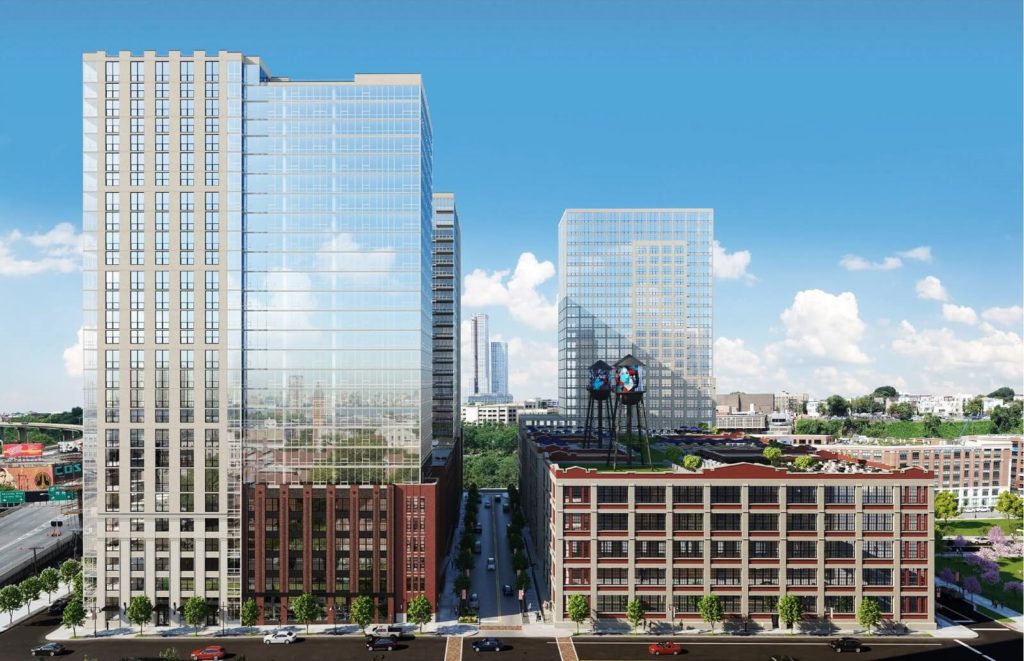 A massive redevelopment effort near the northern end of Downtown Jersey City has begun a new segment of work that is restoring a historic factory into loft-style residences that will include sprawling retail space.
Work revitalizing the former Emerson Radio Factory at 301 16th Street is humming along following years of planning. A rezoning effort that began in 2017 ended with approvals the following year greenlighting a 1,000-unit complex featuring three 26-story towers plus an adaptive reuse of the 600,000-square foot factory.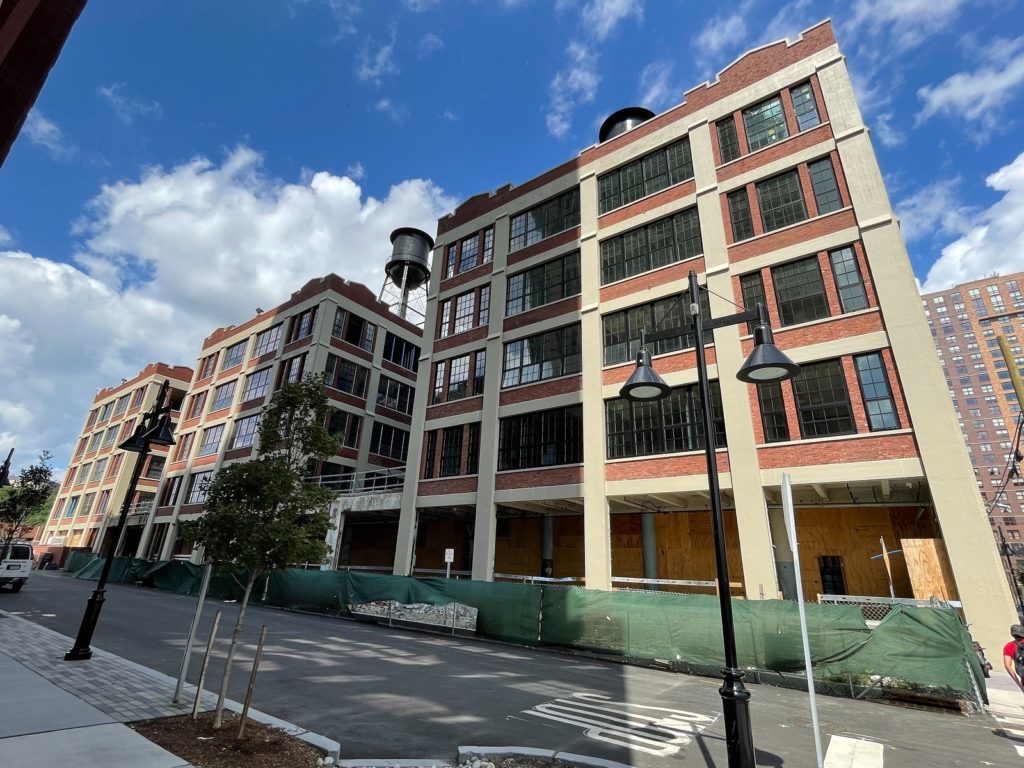 Construction on the first tower began in 2019, with the building opening as Hudson House earlier this year. Manhattan Building Company is now working on the second portion of the work across the street, which will breathe new life into a facility that was built over a century ago.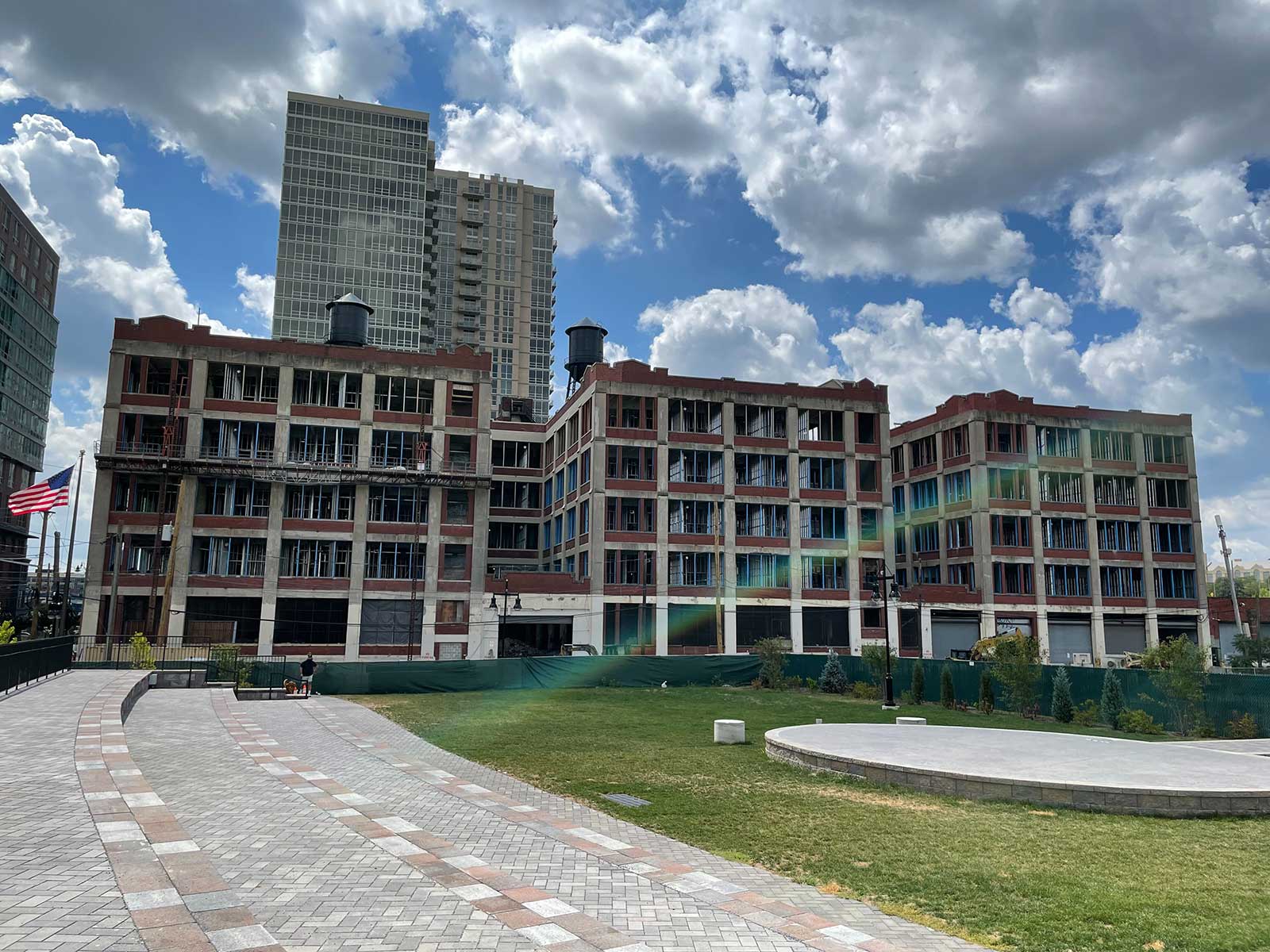 The five-story factory was first constructed in the 1920s by the Continental Can Company and was later used for decades by Hackensack-based Emerson Radio. The facility manufactured radios, records, and televisions in the early days of those products but is now being rehabilitated into a 150-unit complex with 60 parking spaces and over 34,000 square feet of retail.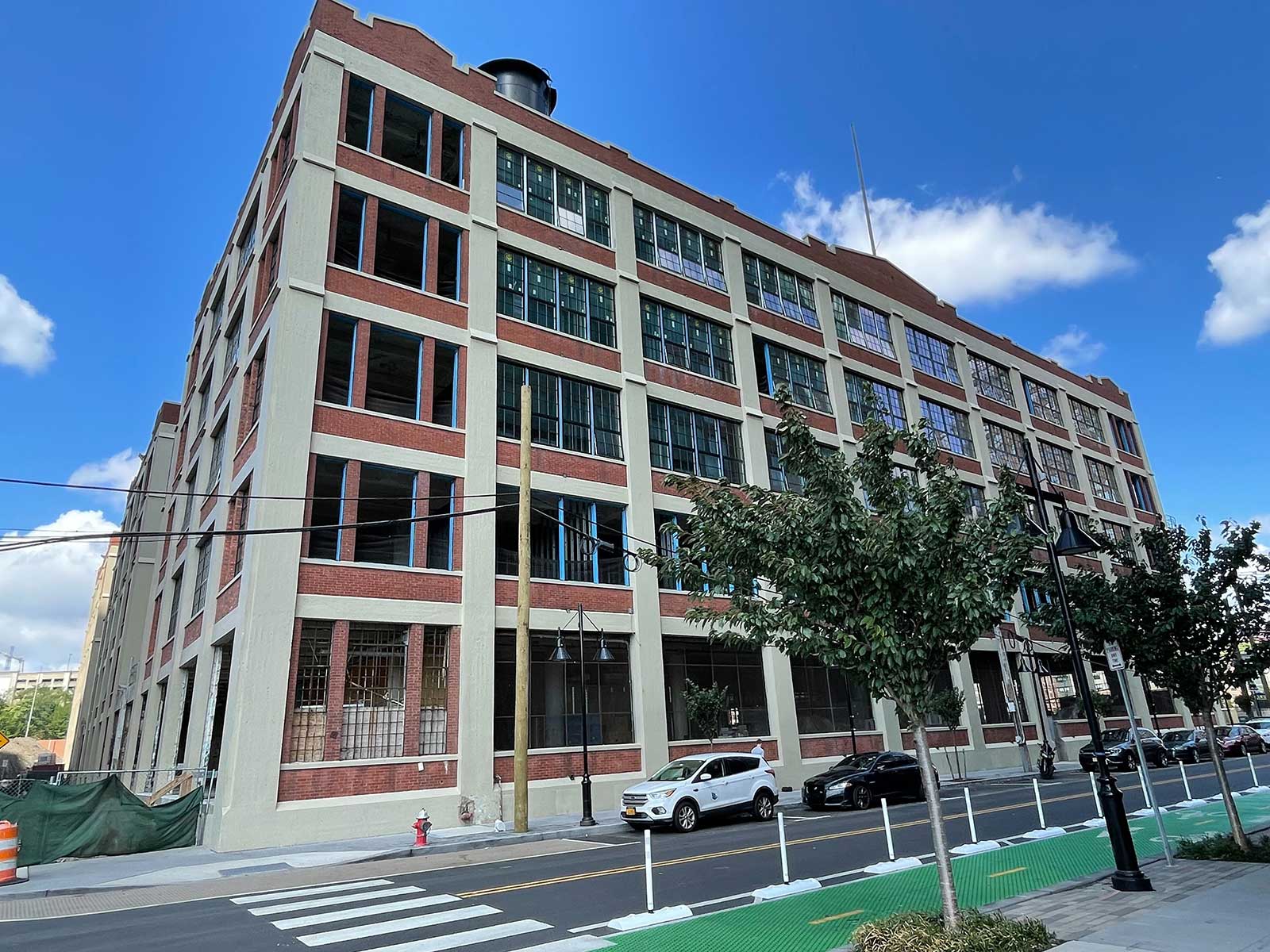 Exterior cleaning and restoration work has been completed on large sections of the building and the installation of windows has already begun in some areas. Water towers on top of the property are set to be preserved and painted with murals and the existing roof will be getting a slew of amenities that includes a pool, fire pits, a movie projection screen, greenery areas, and an outdoor TV section.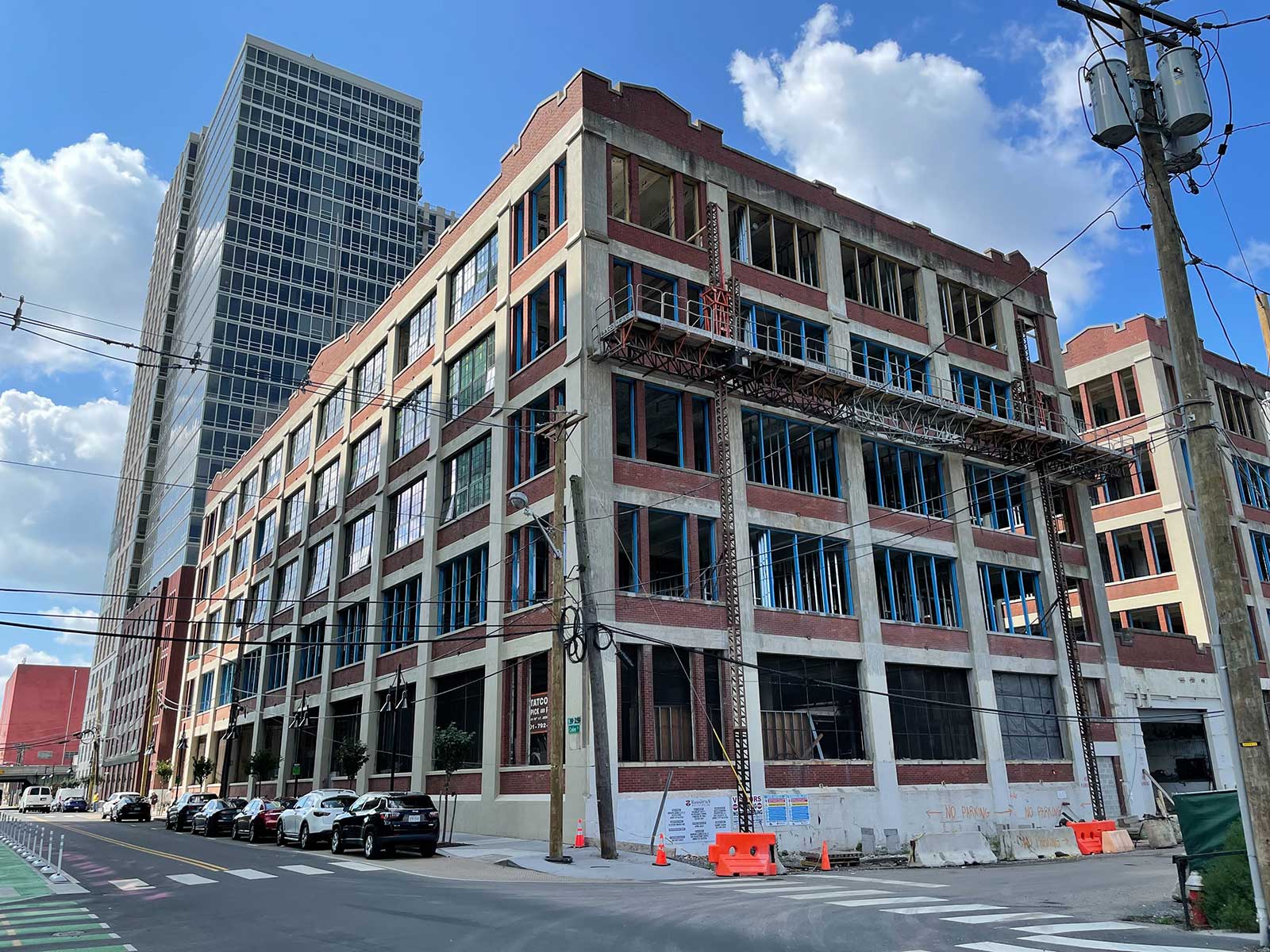 The second phase of Hudson House overlooks Coles Park, which opened last year after being constructed by Manhattan Building Company as a community giveback during the approval process. The area surrounding the former factory is undergoing a huge transformation, as multiple developments have recently opened and several more have approvals in place.
The Hudson House complex is also slated to feature a 23,900 square feet of public use space to be deeded to the city that Mayor Steve Fulop has previously indicated could be utilized as a police station for the growing neighborhood.