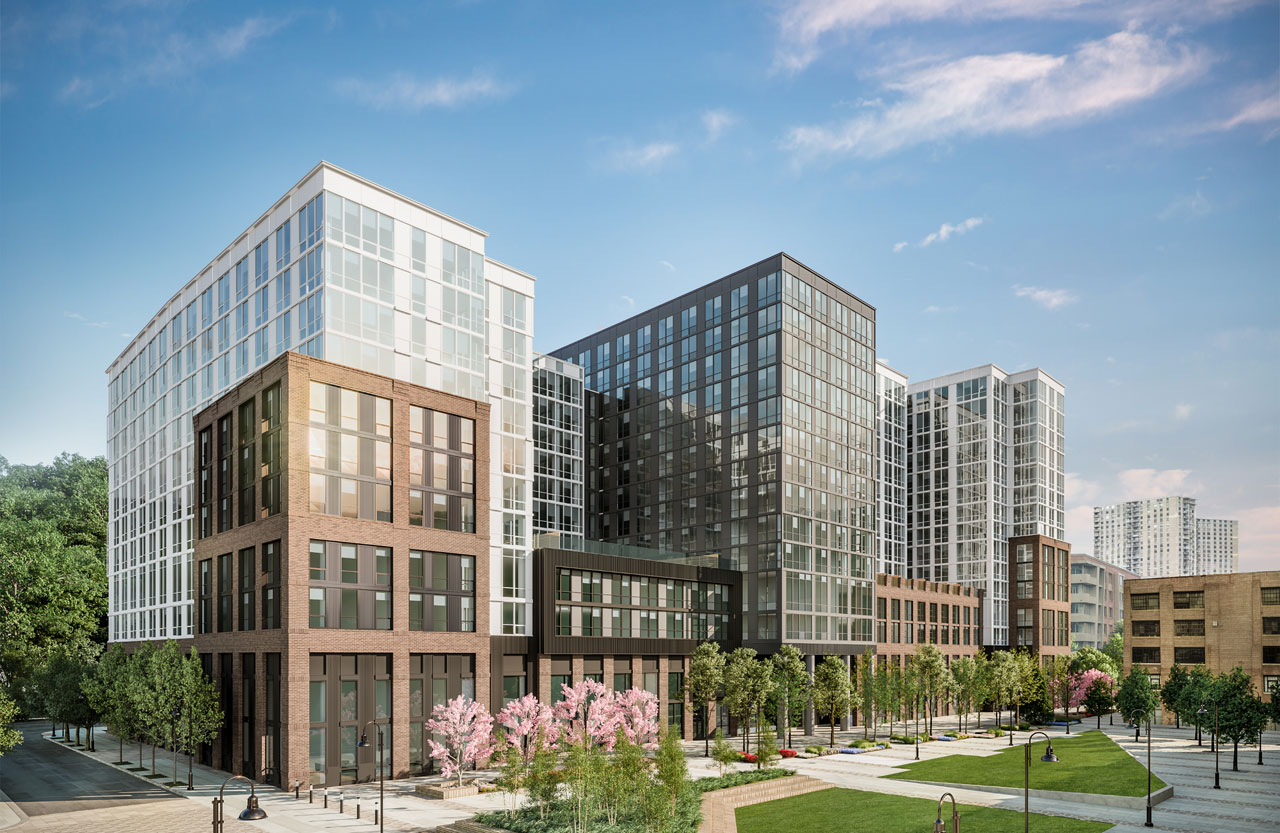 Developers have begun leasing 424 apartments in a 14-story building near Hoboken's western border, once an industrial area that now boasts a light rail station, a park, and arts center.
Bijou Properties and Intercontinental Real Estate Corp. are leasing one-, two-, and three-bedroom units at 7 Seventy House, located at 770 Jackson Street.
The building includes a penthouse pool, roof deck with fire pits and BBQ stations, outdoor gardens, a bocce ball court, multi-level gym, play room, game room, indoor bike parking, dog park, dog grooming room, alcove with co-working lounge, coffee station, and a conference room with access to an outdoor deck.
The building also includes 25,000 square feet of ground-floor retail space.
The developers recently donated a resiliency park with a playground on the adjacent property at Seventh and Jackson streets. It will eventually include a plaza and community gym.
The building is a block from the Ninth Street Hudson-Bergen Light Rail station and two blocks from Hoboken's Monroe Center for the Arts, which includes small businesses and artists' studios.
"7 Seventy House offered an opportunity to further elevate Hoboken's burgeoning west side which has experienced a lifestyle upswing in recent years with a vibrant new mix of retail, dining, parks and public amenities complementing its cultural core at Monroe Center and access to public transportation," said Larry Bijou, managing partner of Bijou Properties, the locally-based developer responsible for north end Hoboken properties such as Park + Garden, Garden Street Lofts, and Edge Lofts.
Related: