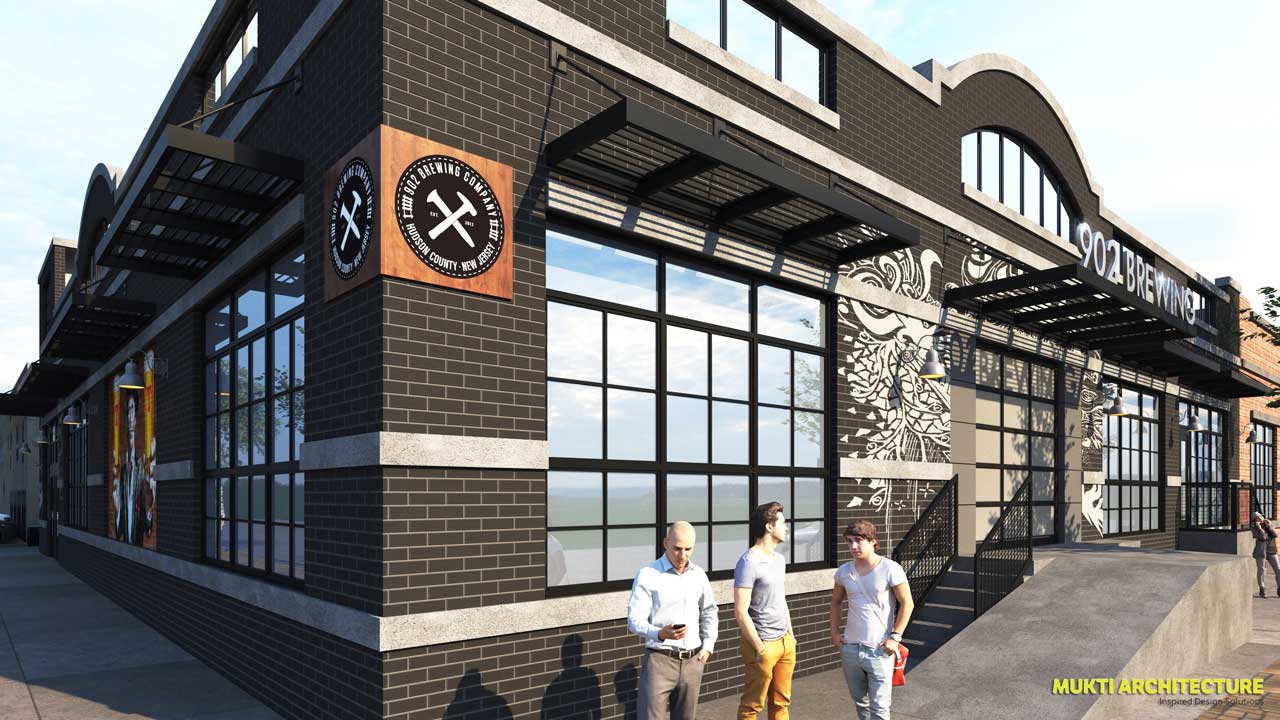 While it's undeniably a tough environment for small businesses right now, a few Jersey boys who have long dreamt of opening their own brewery shared some good news that's been years in the making over this past weekend.
Back in June 2018, Jersey Digs broke the news about 902 Brewing Company's plans to open a formal brewery and tap room in Jersey City's Bergen-Lafayette neighborhood. The 6,000-square foot facility at 101 Pacific Avenue was a long time coming for Colby Janisch, Tucker Littleton, Andrew Brown, and Don Vogt, who co-founded the brewery back in 2012.
The company is named for the Washington Street building in Hoboken where Janisch and Littleton honed on their brewing craft. They've been working their hoppy magic out of New Jersey Beer Company's North Bergen facility since 2016 and their 6,000 square foot space in Jersey City will potentially allow the company to brew over 5,000 barrels of beer annually, plus give them a spot to open a tap room.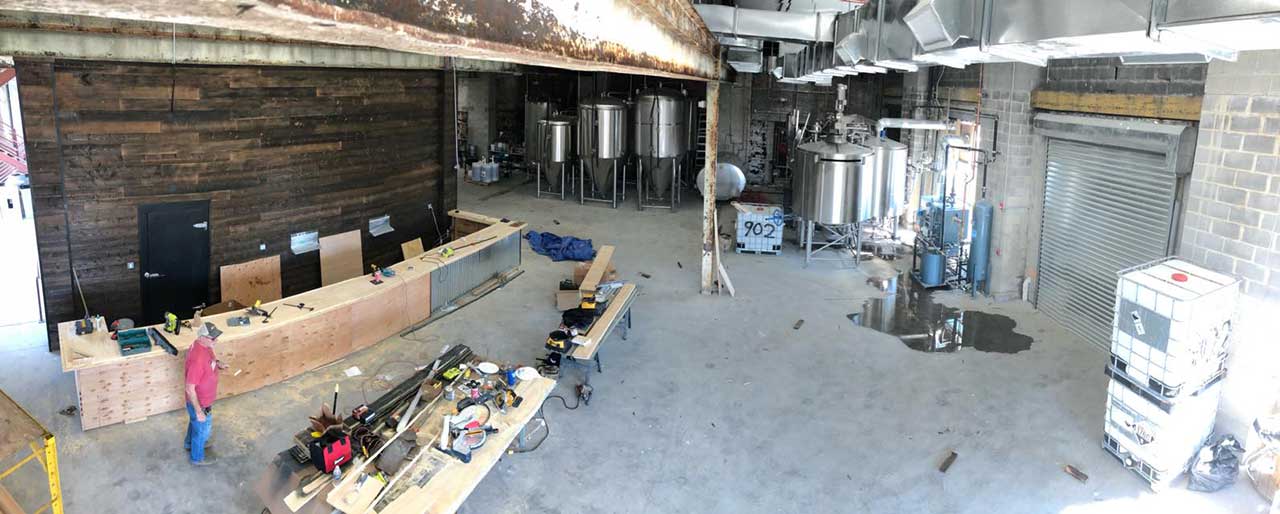 902 Brewing Company officially broke in their Pacific Avenue space last Friday, announcing on their Instagram that the first batch of beer was fermenting. The brewery obtained what's called a Temporary Authorization Permit that allowed them to move forward with their operations, a development the company is no doubt excited about.
"It means that we're brewing local #craftbeer right here in Bergen-Lafayette #JerseyCity starting right now," the post proclaimed. "Our Head Brewer Dan [Vogt] has been cleaning all week. The first batch is mashed in. The hops are weighed out. LETS GO."
During an interview with Jersey Digs when the brewery deal was first finalized, co-owner Colby Janisch said he's most excited about the newfound freedom the space will allow the company in terms of experimenting with their brews. While 902 will still feature their flagship beers like Heaven, Hell or Hoboken IPA and Pale Ale True Hoboken (dubbed P.A.T.H.), the company will be able to produce four or five new beers every month in the new digs.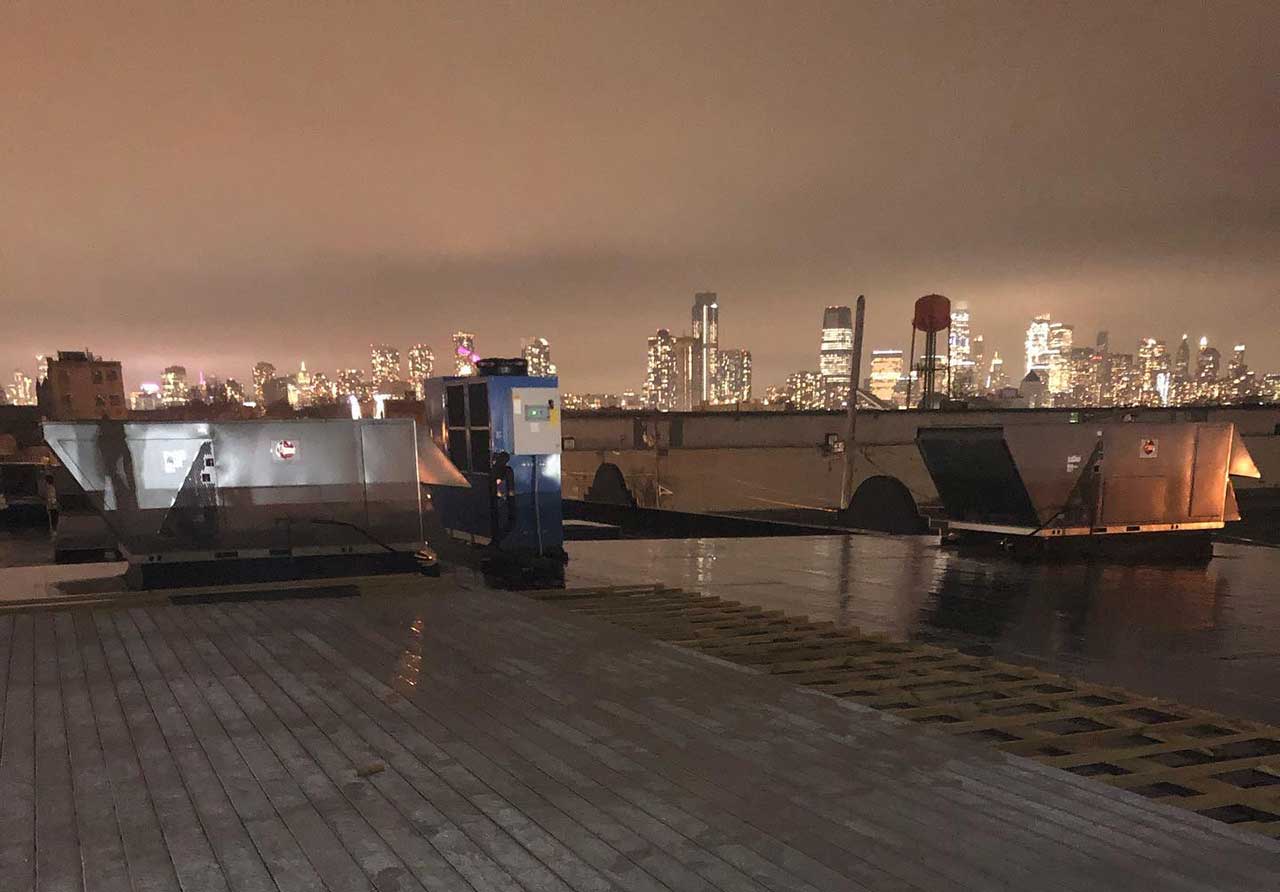 902's Pacific Avenue facility, designed by Mukti Architecture, will eventually include a tap room plus a rooftop deck that features views of the Jersey City and Manhattan skylines. Their social media accounts have teased what the space will look like and while the reality of COVID-19 continues to create uncertainty, the company has indicated that tap room opening details could be coming very soon.