When it comes to sprucing up the streetscape, Hoboken is following the timeless adage of something old, something new.
The old is being brought back on a block of Newark Street just east of Washington Street, the city's main retail drag. A project began earlier this month to restore the historic Belgian block that was previously buried underneath the asphalt of the road. The plan is also widening the sidewalk on one side of the street and creating a new plaza with outdoor tables and chairs on the corner of Newark and Washington Streets.
The move helps restore some of Hoboken's historic character in addition to creating a fresh atmosphere for passersby to take a load off. There are many businesses that could benefit from the change, with The Taco Truck, Basile's Pizza, Love & Yogurt and the omnipresent Carlo's Bakery all within half a block of the plaza.
While Newark Street's revamp is a bit of a throwback, a truly new part of the streetscape is coming courtesy of the 2016 Drain Mural Project. The initiative, a partnership between the city's public schools, Hoboken's Green Team and the Hackensack Watershed, aims to teach students about the importance of keeping pollutants out of storm drains, which eventually empty into the Hudson River.
To accomplish this, students at various schools in Hoboken are creating and painting murals on sewer drains and sidewalk corners in several parts of the city. In addition to artwork, the murals include phrases like "only rain down the drain" and "cleanse the drain, save the pain."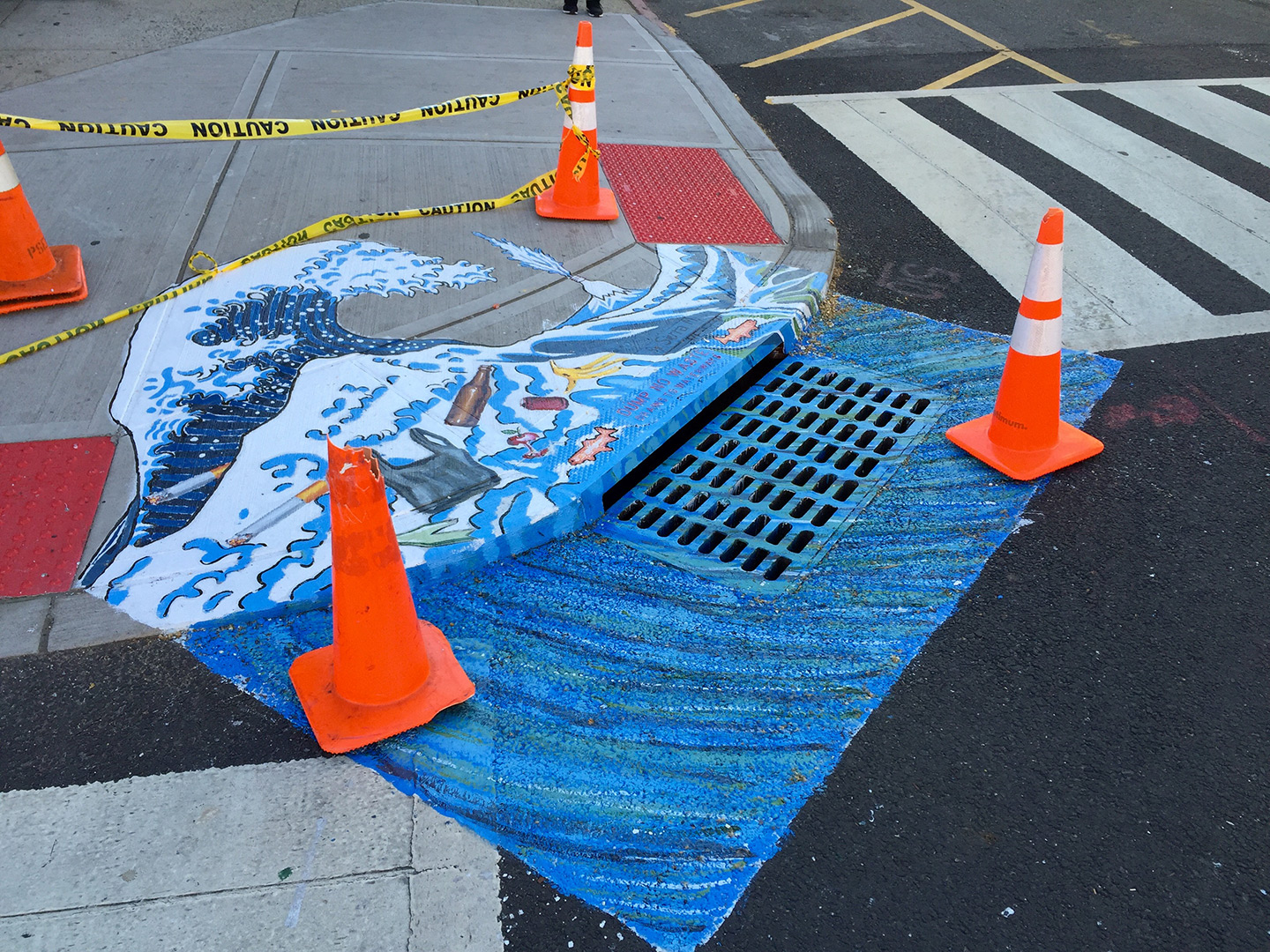 In total, two dozen murals are being painted using organic ECOS Paints in preparation for the city's upcoming Earth Day festivities. The schools participating in the project are the elementary-level Calabro, Connors and Wallace Schools, Hoboken High School, Hoboken Charter School, HoLa Charter School and the private, 5th-12th grade Hudson School.
Top prize in the competition gets a chance to paint another mural near City Hall, right across the street from Hoboken's restored cobblestone plaza. The winner will be announced today, Earth Day, April 22. We'll update this when the winner is announced!
Update: The winners have been announced: Wallace Elementary and Hoboken High. Congrats!