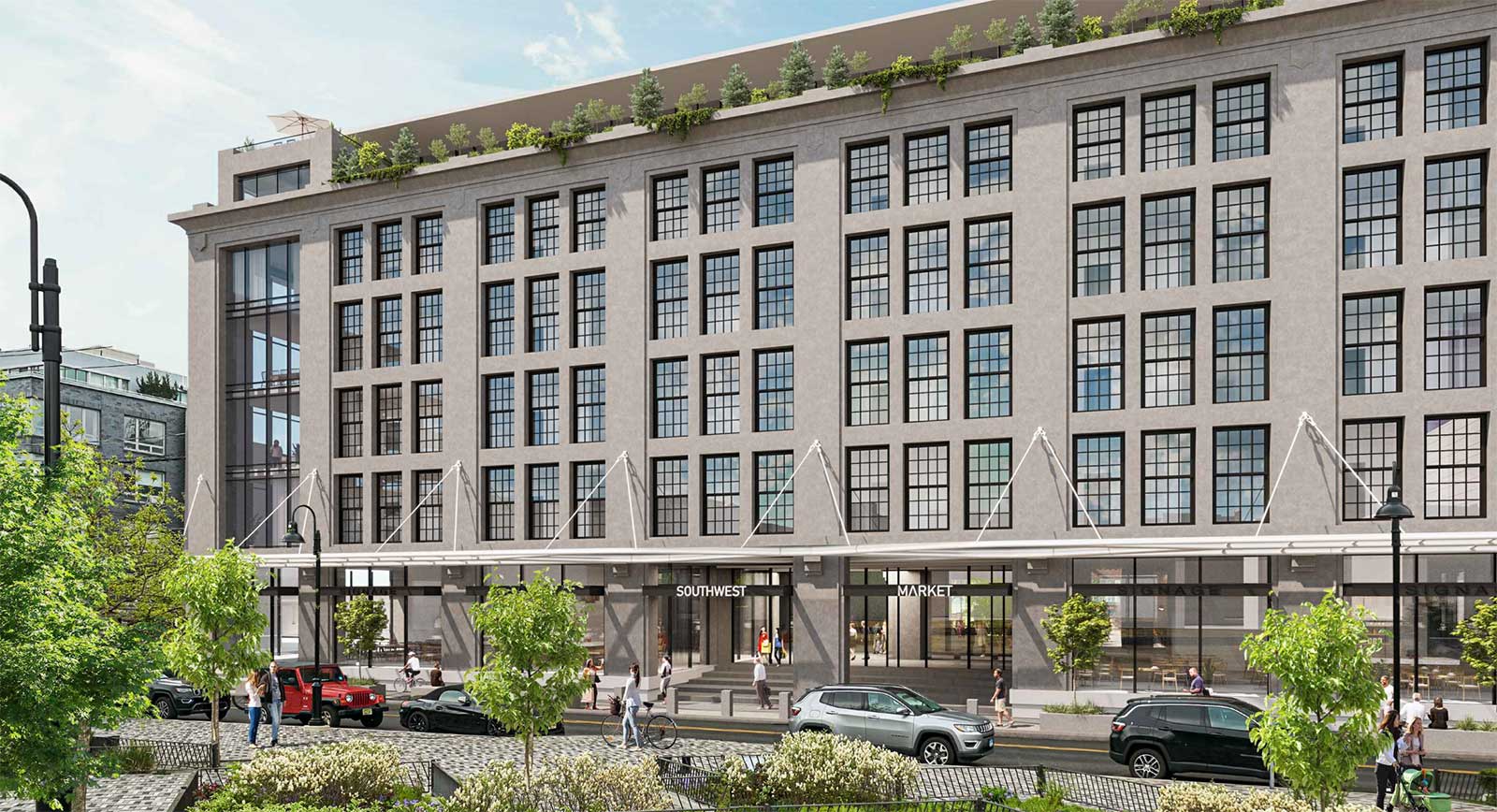 A proposal looking to revitalize and expand a historic factory along Hoboken's southern border that would bring a supermarket and public amenities to the neighborhood could soon be given the full green light.
Later this week, the city's planning board is set to consider an application that would breathe new life into an entire block of 38 Jackson Street. Jersey Digs was the first news outlet to report on the project last April, which hopes to revitalize the historic My-T-Fine Pudding manufacturing building.
Since our reporting, the property suffered a major fire in December that was ruled accidental by authorities. Many small businesses that had operated in the existing buildings have been displaced and portions of the structures are being gutted.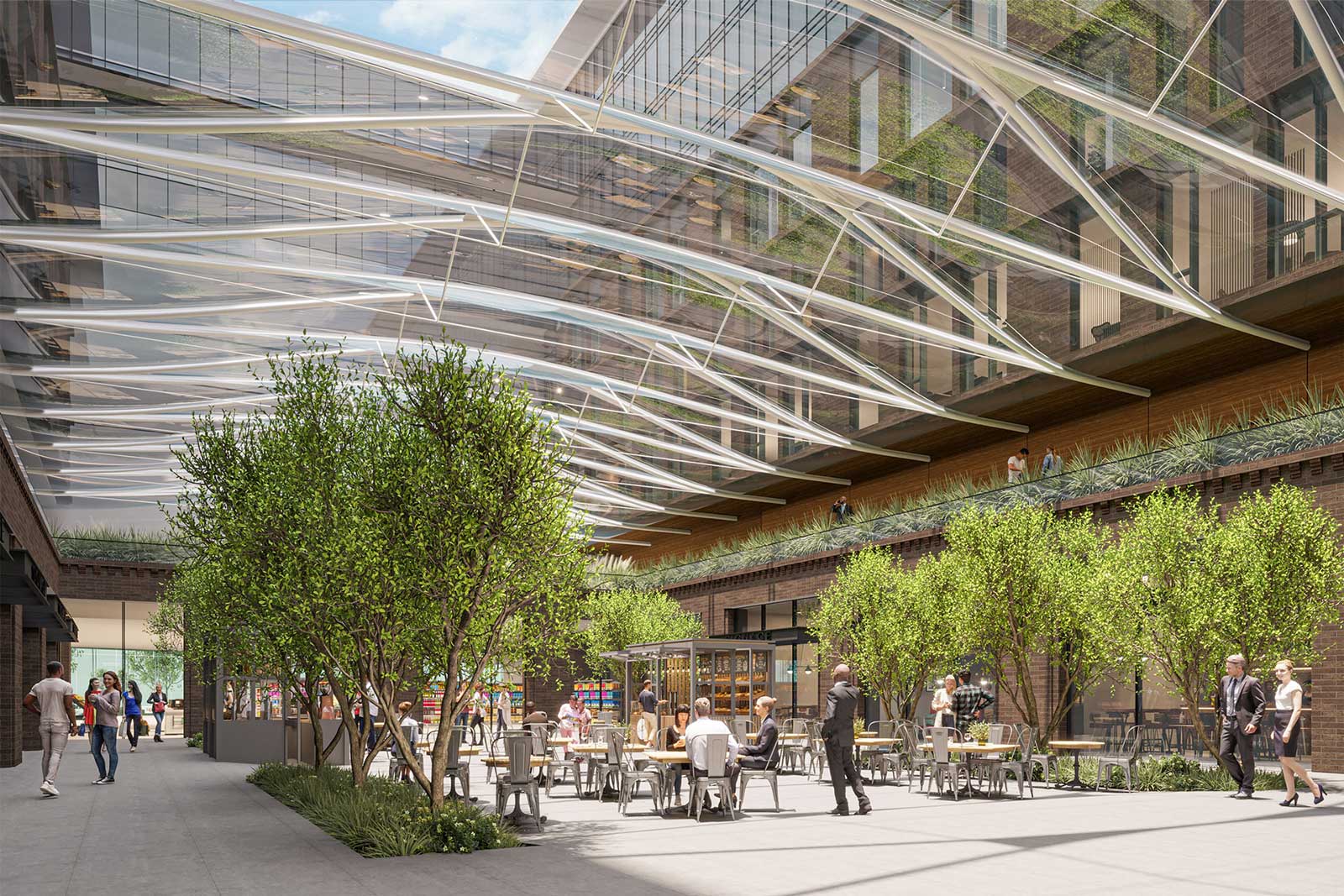 Despite the setback, plans to revamp the complex into a concept dubbed Southwest Market are moving ahead from current owners The Taurasi Group. Their proposal calls for the restoration of the main building that fronts Southwest Park plus demolition and construction of several new sections along the southern portion of the property.
Designed by Nastasi Architects, the new portions of the development are set to rise nine stories and 104 feet at their highest points. The 123 residential units included throughout the complex are intended to be sold as condominiums, except the required 12 affordable units, which would be rentals.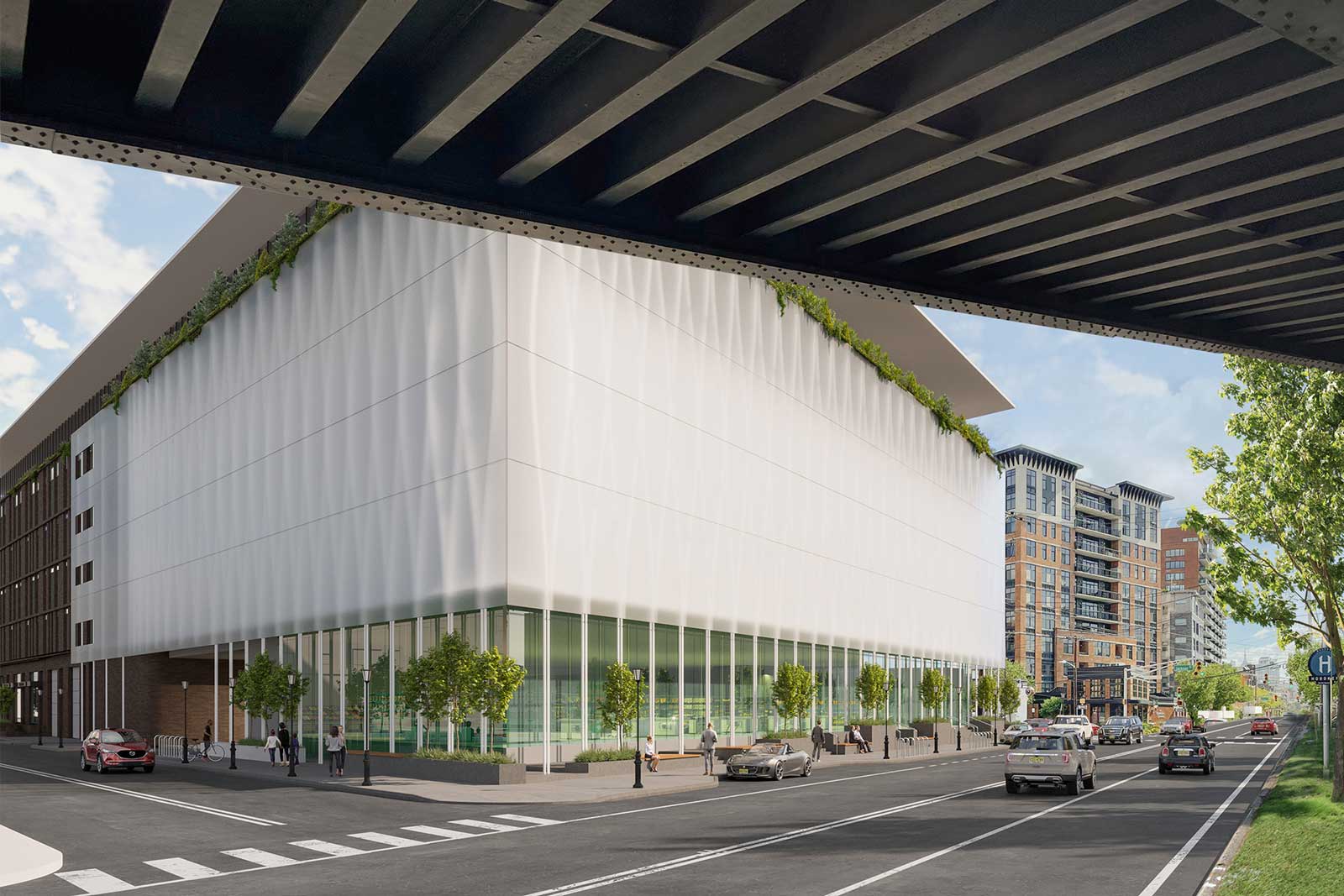 A major component of the project's ground floor involves the creation of a 25,500-square-foot supermarket space along the Newark Street side of the property. While a tenant has not officially been announced, a pre-submission form presented by The Taurasi Group last year noted that "initial communication with prospective anchor food tenant for the south side of the project indicates serious interest from Whole Foods, Aldi, and Sprouts."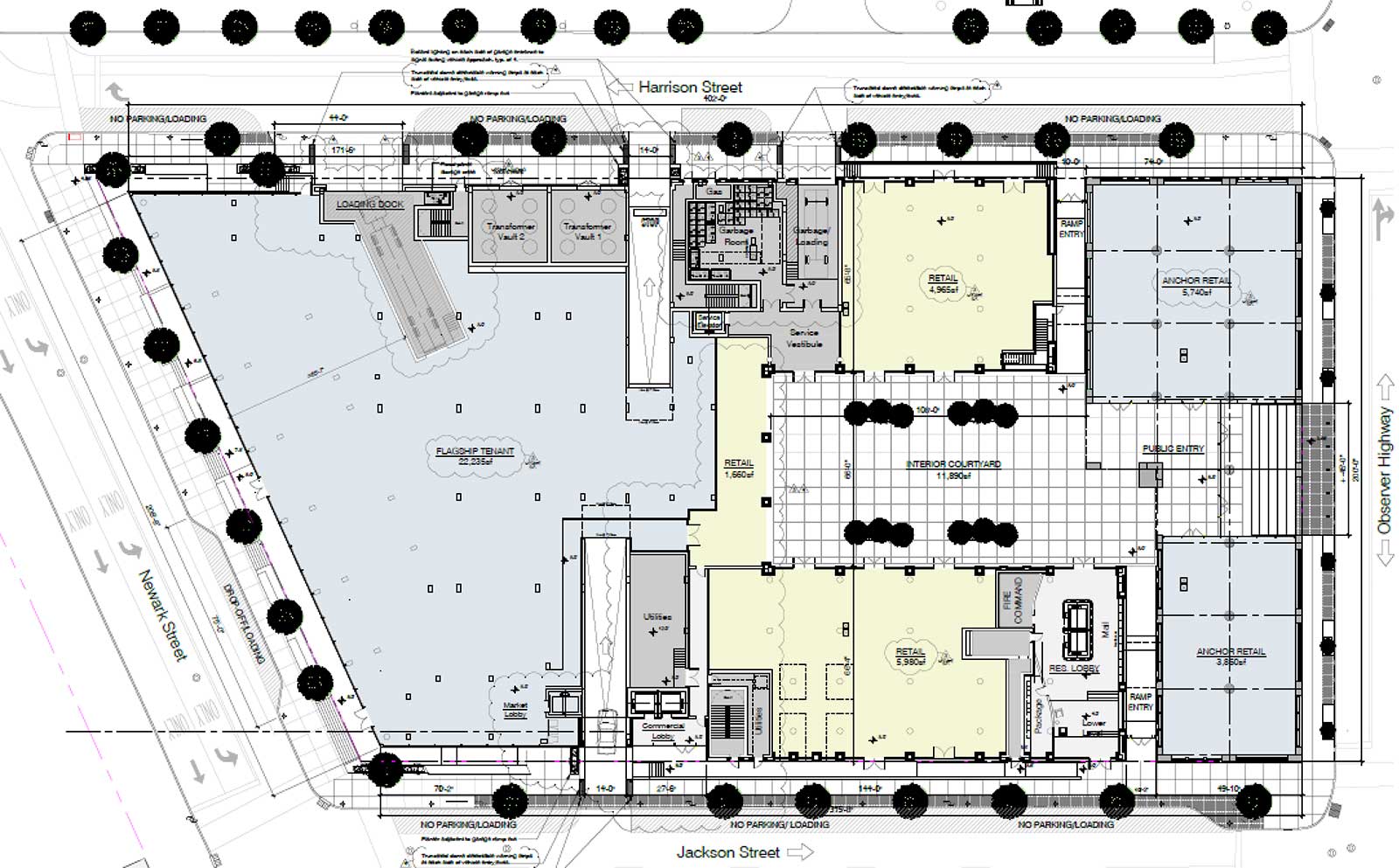 Besides the grocer space, the ground floor of Southwest Market would feature four other retail storefronts totaling 21,670 square feet. The proposal also includes an 11,780-square-foot publicly accessible interior atrium that would feature a translucent third-floor roof plus smaller retail spaces, a facility the developer envisions as an "outdoor living room" for Southwest Hoboken.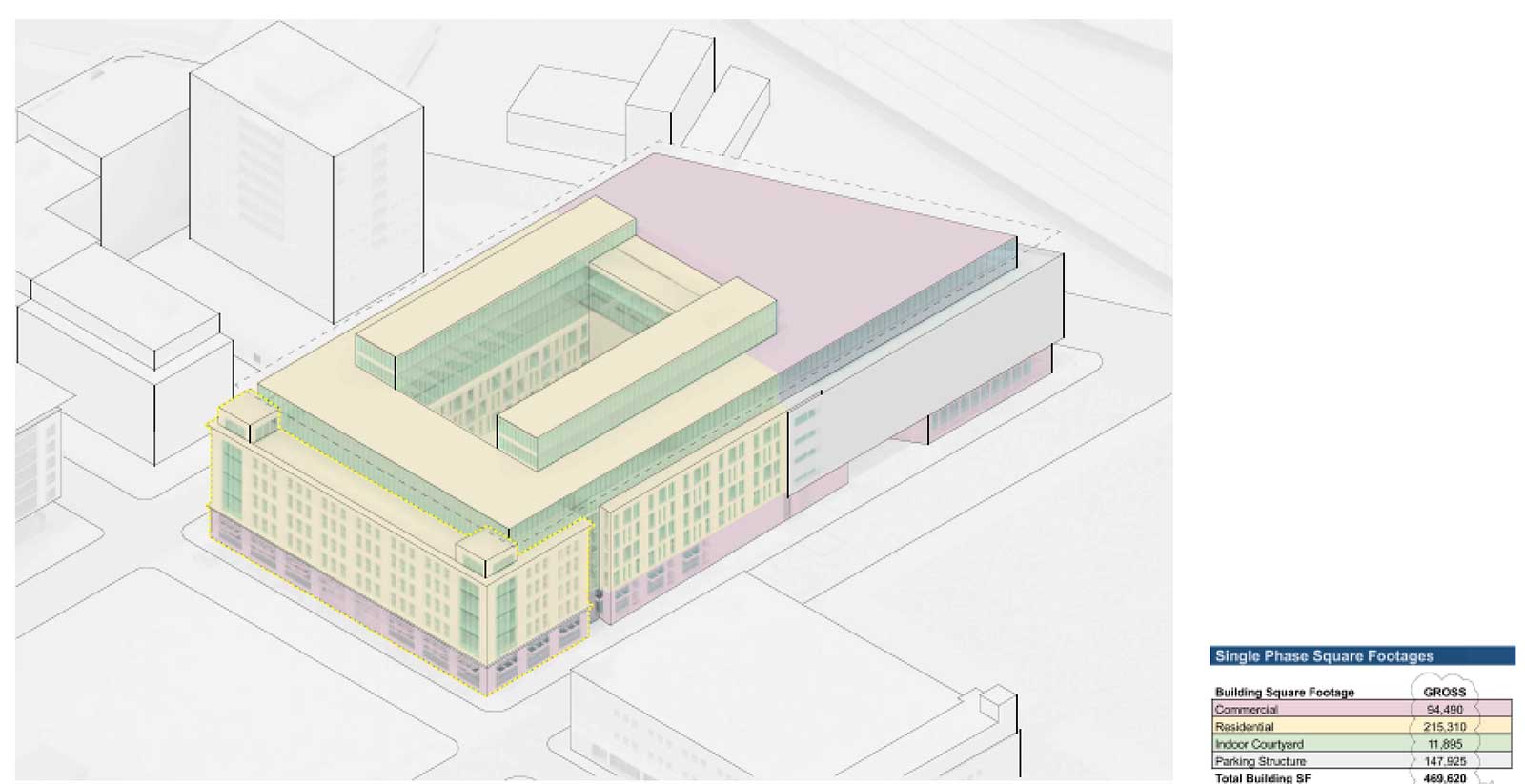 One of the four buildings in the proposed complex would include 54,600 square feet of office space on the 6th and 7th floors plus a six-story parking structure with 376 spaces for both residents and the general public. Amenities for future inhabitants include a finished rooftop facility with basketball courts and a swimming pool.
The Taurasi Group's application says they won't require any variances from existing zoning to execute their vision for Southwest Market. The development could take a major step forward soon, as Hoboken's planning board is scheduled to hear the project's application during their September 8 meeting, which begins at 7 p.m. and is being held in the city council chambers at 94 Washington Street.