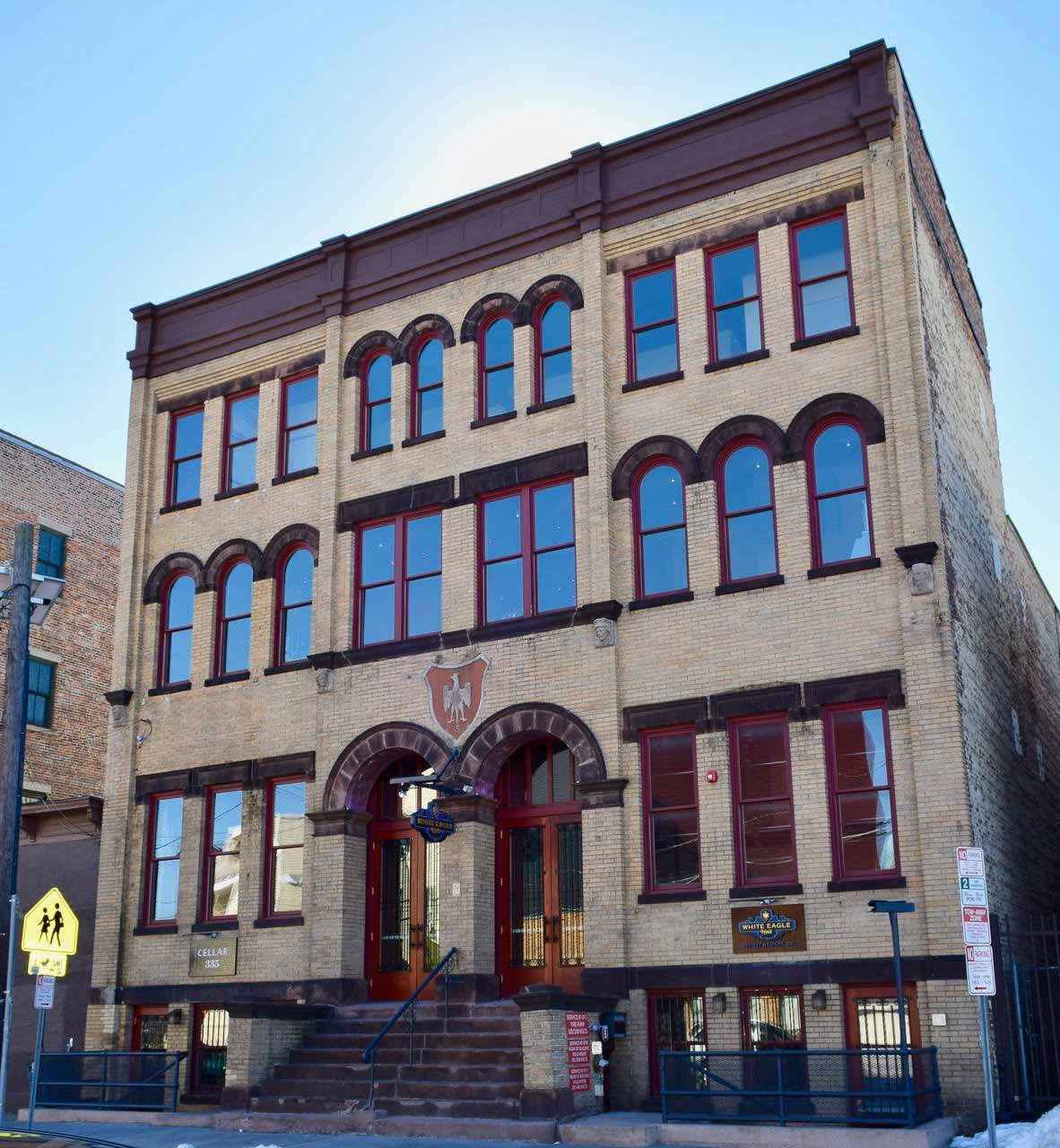 Since it opened in 1910, White Eagle Hall, located at 335 Newark Avenue, has been a community center; an events space for dances, graduations, dinners, and weddings; the host of St. Anthony's weekly bingo game; a teenage hangout in the late 1960s and early 1970s for rock & roll and "battle of the bands;" and even a practice facility for the St. Anthony Friars, St. Anthony High School's exceptional, 23-time-state-champion, basketball team. But since 2011, Ben LoPiccolo and his real estate development group, BLDG, have been reimagining and restoring the space, preserving the building's craftsmanship and creating a venue that is sure to put Jersey City on the performance tour map.

Built by polish immigrants under the direction of Father Peter Boleslaus Kwiatowski of St. Anthony's Church, who fled the Russian occupation of Poland at the turn of the century, the building is a celebration, in the details, of their artistry and the cultural history of their homeland. The exterior of the building is adorned with four busts of famous Polish figures. Inside, two stunning stained-glass skylights honor Chopin and Sembrich, an internationally-renowned Polish coloratura soprano. Even the White Eagle Hall emblem bears a striking similarity to Poland's coat of arms.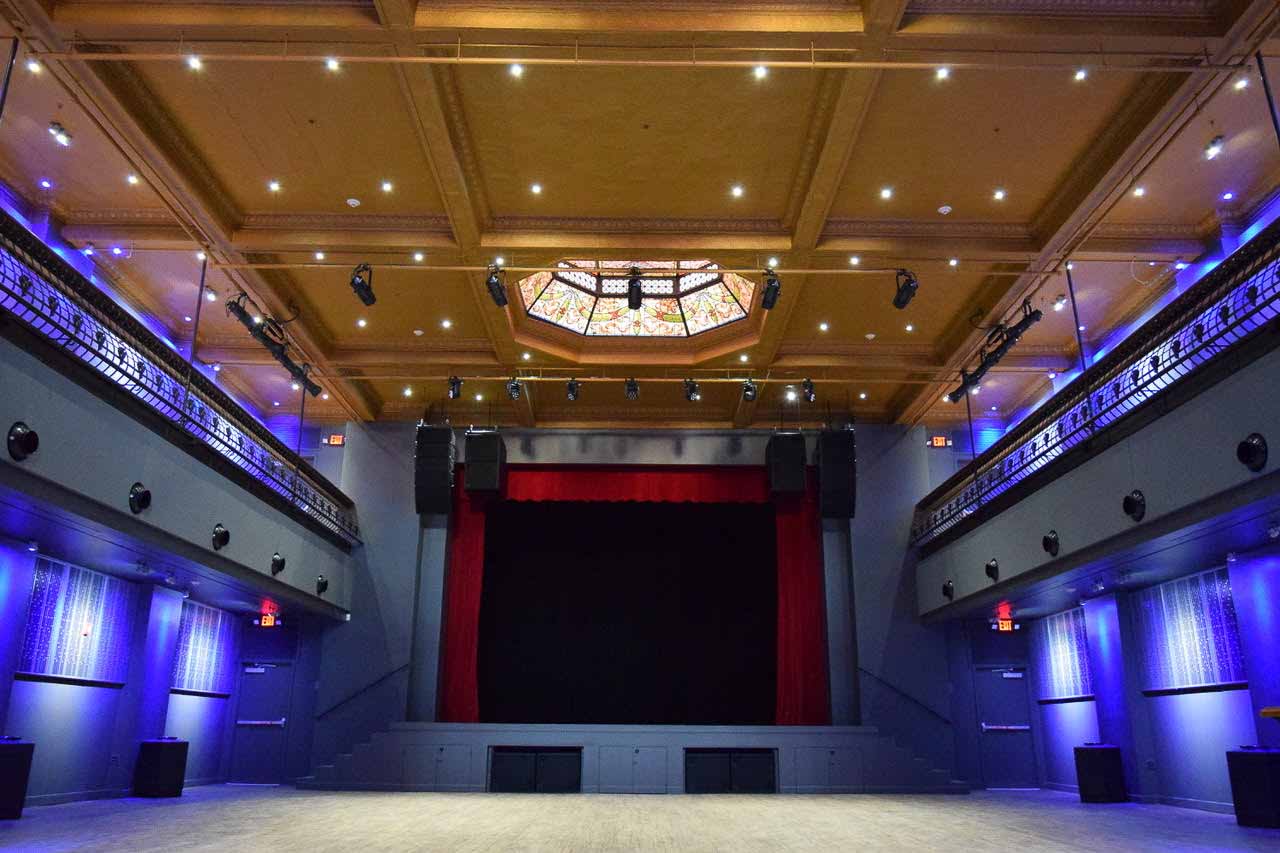 BLDG has done a beautiful job with the original details. The stained-glass was restored in Wyckoff, New Jersey; the original tin ceiling tiles were preserved; the balcony ironwork was restored and raised to a safe height, and the wood flooring The Friars ran up and down for hours during countless basketball practices is now the bar tops and the balcony flooring. The original St. Anthony's Bingo Game sign even hangs inside the service entrance. But the past meets the present in the main space where the ultimate in sound and lighting determined every detail.
Built like a recording studio, a room within a room, the main space is both soundproof and acoustically superior with sound isolation springs in the floors and walls and custom panels throughout that absorb and diffuse sound. All of this adds up to a system that even the biggest bands look for and is technically superior to many popular music venues even in Manhattan. Able to accommodate 800 standing, 400 seated, and with a backstage area offering two floors of dressing rooms and rehearsal areas, White Eagle Hall is sure to attract top talent as well as serve the community with a state-of-the-art facility.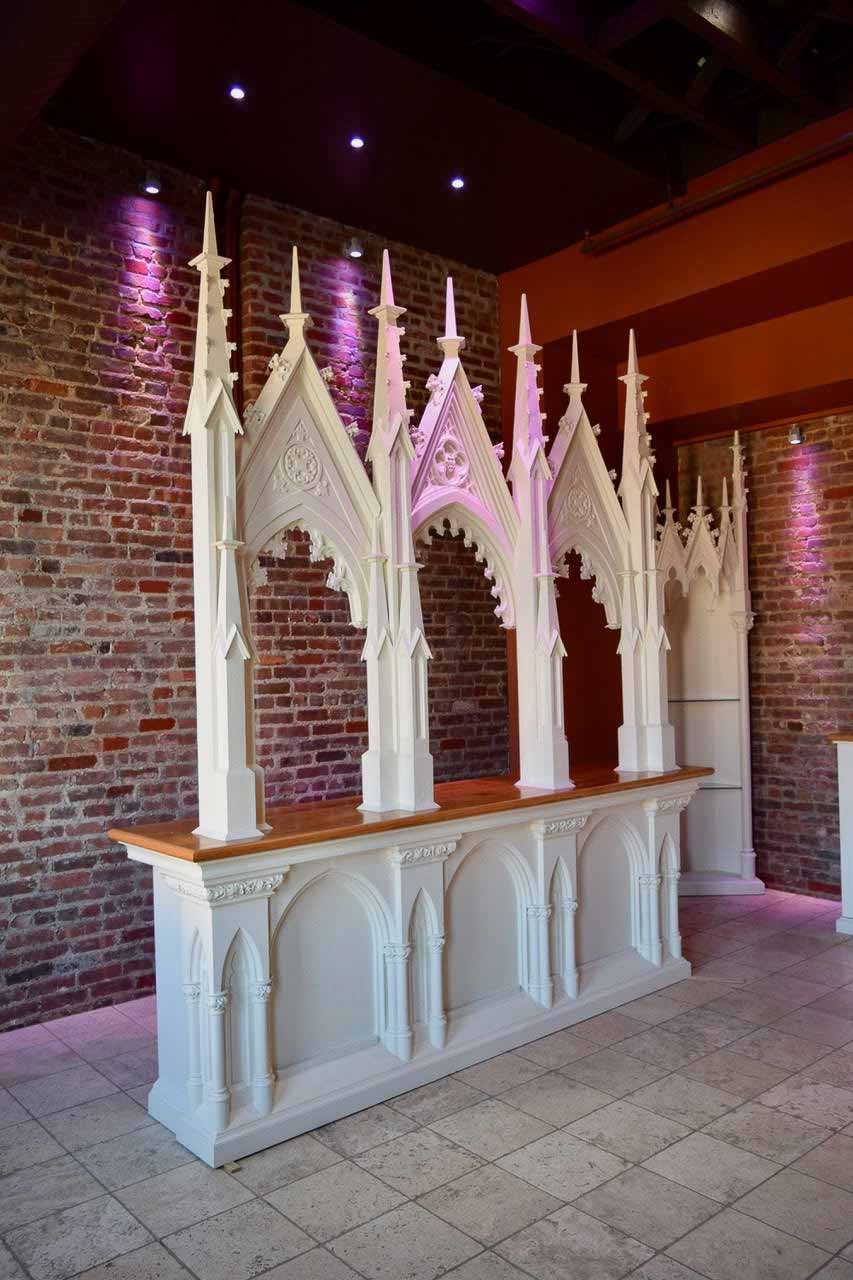 The ticket booth is actually the restored altar from the recently converted St. Boniface Church, and as you make your way under exposed brick archways into the main space, you know this is going to be the coolest place to be very soon. Performances will include full bar service as well as food (sound engineered so as not to disturb, of course!), and there will eventually be ticket subscription services as well as VIP access and perks.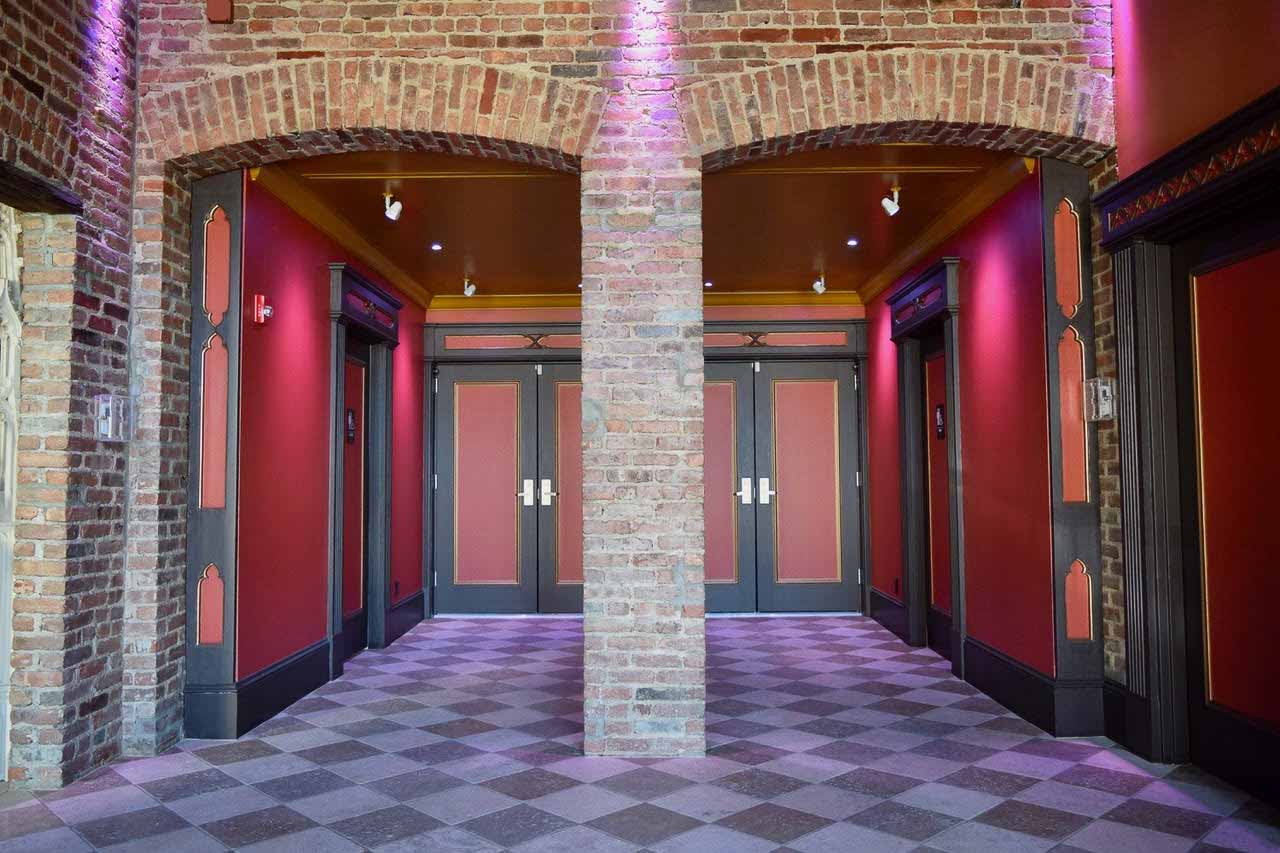 White Eagle Hall's performance schedule is literally top secret at the moment–non-disclosure agreements have been signed and details cannot be released until a certain time–which is extremely exciting. They promise a packed fall schedule that will slowly reveal itself this summer. Look for their website coming soon and local events beginning in April. They will also host performances by the Jersey City Theater Center. And until then, you can still eat and drink at either Madame Claude Bis–a Jersey City staple and friendly french bistro–that found a beautiful and much bigger new home in the same building, or Cellar 335 whose extremely sexy subterranean space is a must see.