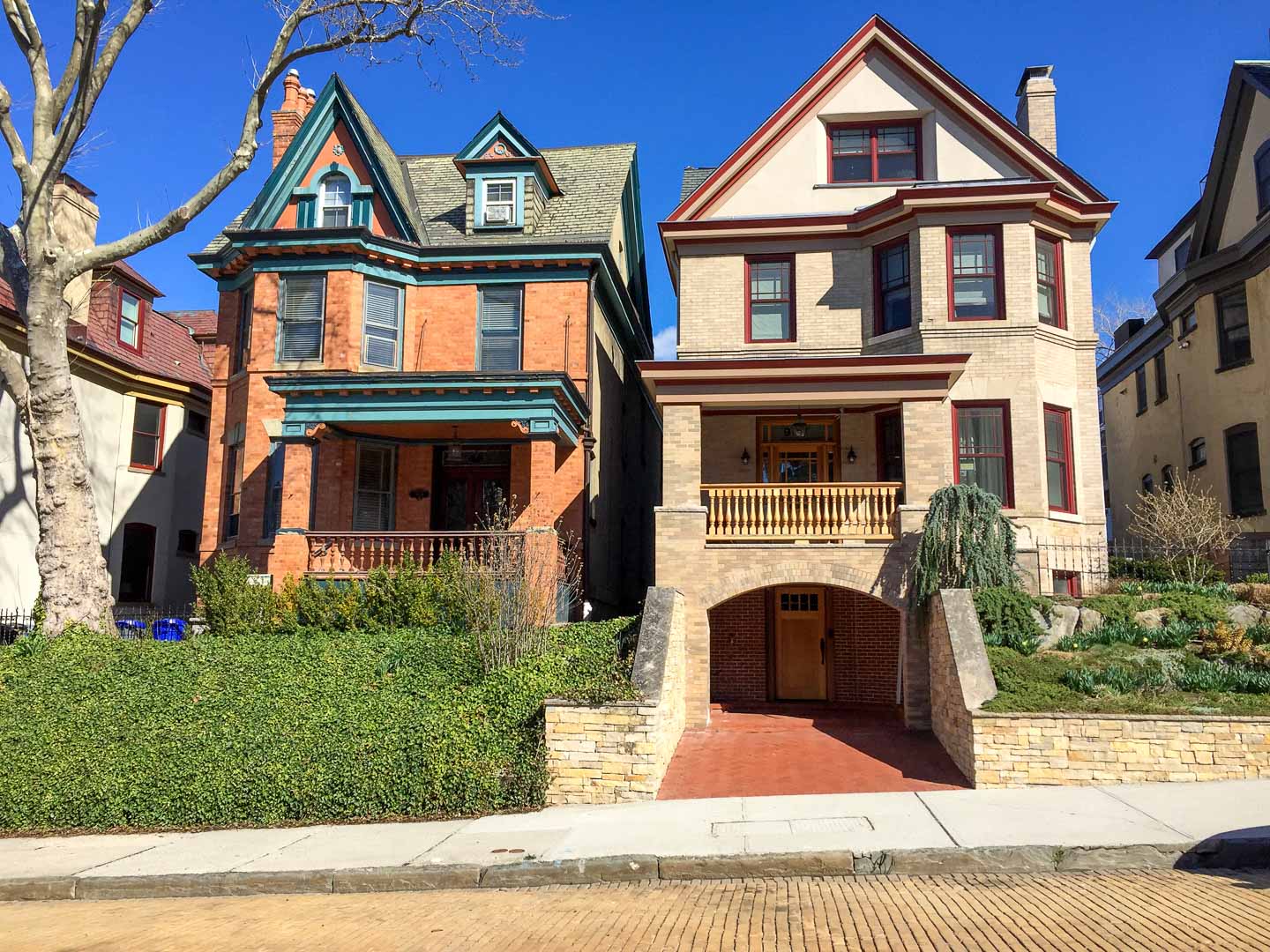 From the historic brownstones that line many residential blocks to the adaptive reuse of older industrial buildings, Hoboken has worked hard to preserve a lot of its character over the years. But perhaps the most unique street and ornate homes can be found on Castle Point Terrace, and they were designed to be just that around the turn of the 20th Century.
The road, which sounds like it belongs on the English countryside rather than in urban New Jersey, abuts the campus of Stevens Institute of Technology and features major elevation by Hoboken standards. It slopes downward and features yellow cobblestone throughout, and almost all of the detached homes that line the street have roots that can be traced back over 100 years.
Castle Point Terrace, like much of Hoboken, was originally owned by Col. John Stevens. He had initially built a resort on the land in the early 1800s and constructed the original Castle Point, which was his summer estate on the hill overlooking New York Harbor. Col. Stevens was a pioneer in the development of the steamboat and designed the first American-built steam locomotive.
But after he died in 1838, his heirs organized the Hoboken Land & Improvement Company and sold off all of their property in the city except for thirty acres on Castle Point that they reserved for themselves. Edwin Augustus Stevens, one of Col. Stevens' sons, replaced his father's Castle Point with a 40-room Victorian mansion in 1853 that became known as Stevens Castle.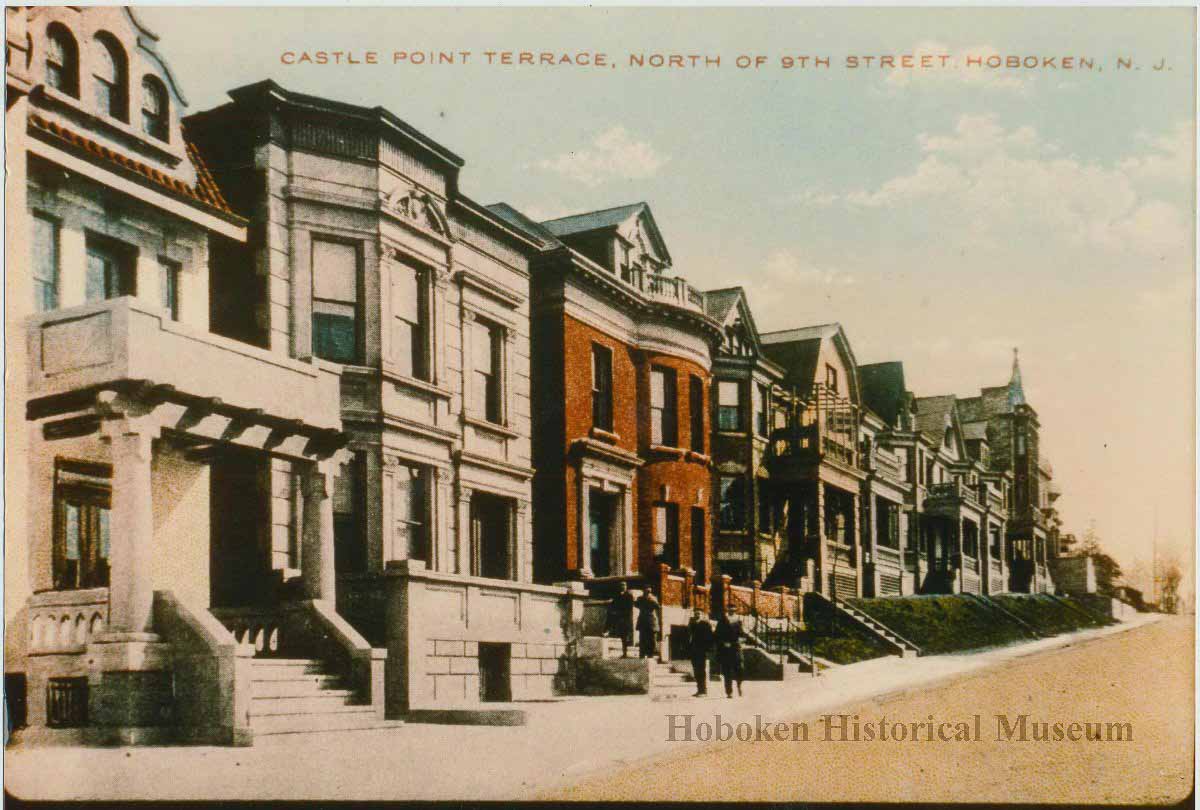 Then in 1903, the family officially opened Castle Point Terrace to the public and began gradually selling off vacant parcels to buyers. As part of the sales, deed restrictions were imposed to ensure the maintenance of the neighborhood's high standards and as a result, the homes that were built created the city's most prestigious neighborhood.
On a sad historical note, Stevens Castle itself was actually demolished in 1959 to make way for the current Howe Center on the Institute's campus. But Castle Point Terrace and the surrounding area was found eligible for the National Register of Historic Places in 1991, which led to the city creating the Castle Point Historic District. It includes the portion of Castle Point Terrace that abuts Stevens Institute plus neighboring Elysian Park, also encompassing the east side of Hudson Street between Eighth and Tenth Streets.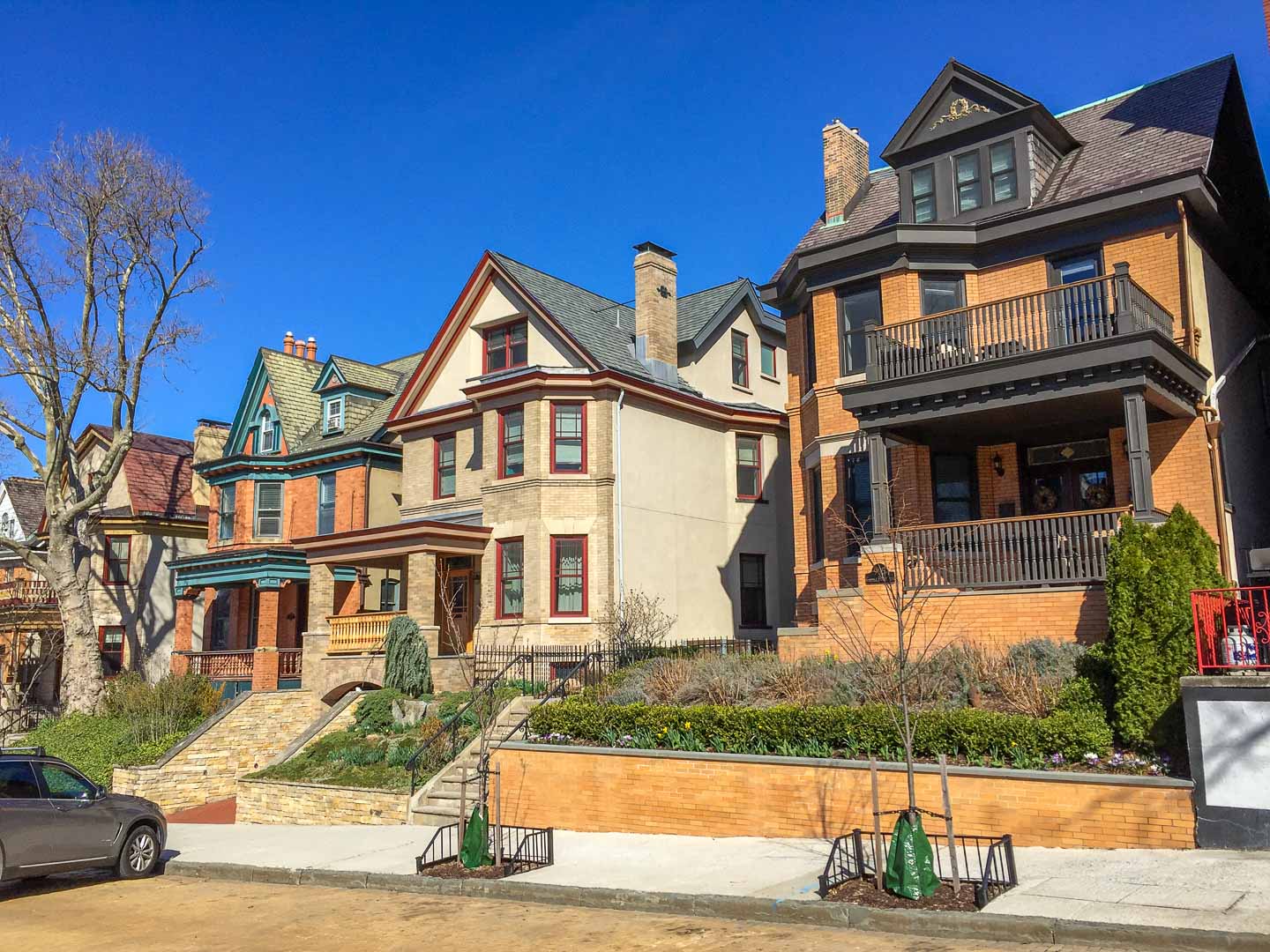 The legacy of wealth the street had around the turn of the century still shines through to this day, as the homes along the stretch are pretty sought-after. A renovated property at 907 Castle Point Terrace sold last September for just over $4 million and the historical designation of the street has left many earlier details of the homes intact.
The road is also home to some of the most attractive fraternity houses you will ever see and a few historic buildings still used by the Institute, a legacy Col. Stevens and his family can be proud of.