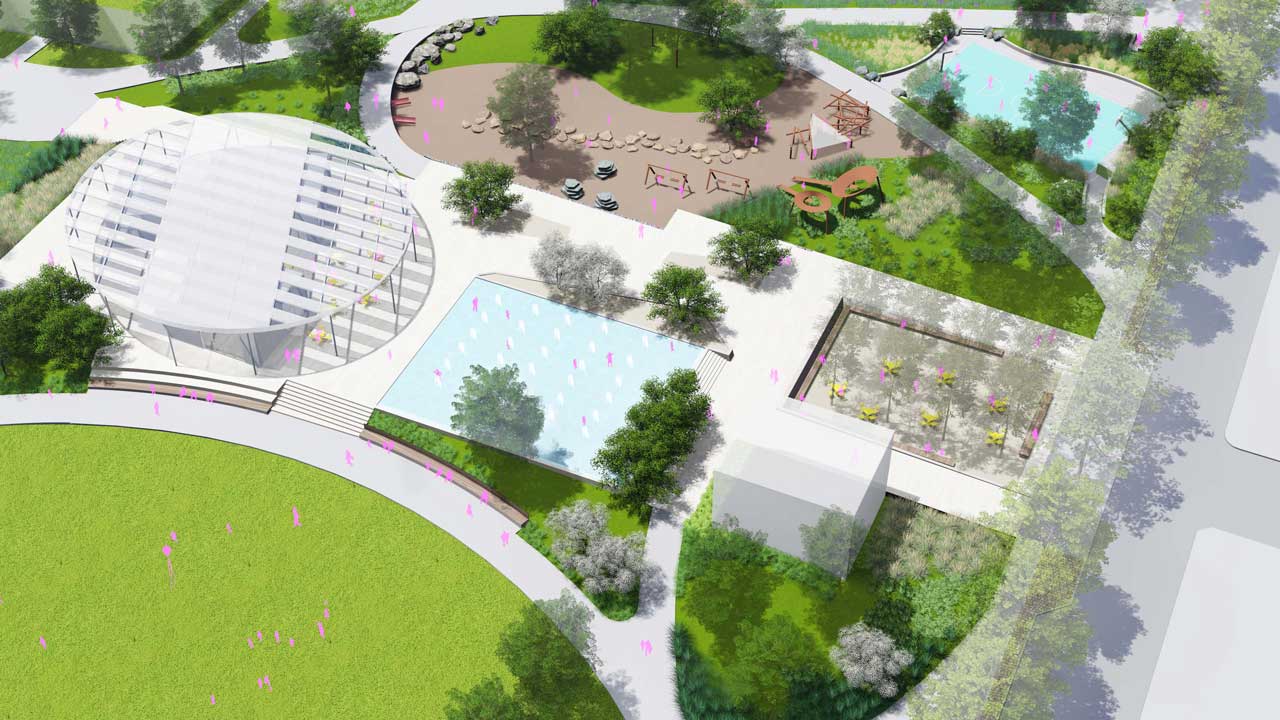 A long journey to create more green space in the Mile Square City will be taking a big step forward toward the end of summer, as the city council has approved funding to build what will eventually be the largest park in Hoboken upon completion.
The process to create the Northwest Park started back in 2016 when the city paid $30 million to acquire 5.4 acres of land near 12th and Adams Streets from BASF Corporation. A group called Henkel Chemical had operated a plant at the site for many years, but BASF had fully remediated the property before selling it to the city. As a result, Hoboken was able to construct a pop-up park at the site pretty quickly while also starting the process to design a permanent one.
At the city council's March 20 meeting, a $53.5 million bond ordinance was approved to finance the park's construction. The majority of the project will be funded by the New Jersey Environmental Infrastructure Trust, which features a 0% interest rate on the first 75 percent of the loan. The park, which will cover five acres of the acquired land, was designed by OLIN, who has worked on green spaces like Bryant Park and along the waterfront in Alexandria, Virginia.
Amenities at the future Northwest Park include a great lawn section that features a stage, setting up the potential for events and movies. A central fountain that can be converted into a seasonal ice skating rink is featured, as is a park pavilion and shaded area that includes both a community room with a capacity of 100 people and separate space for a café.
Playground areas and garden space are featured throughout, while the western portion of the park will include a multi-purpose field and basketball basin. In addition to providing greenery, the Northwest Park includes an underground stormwater detention system that can store roughly one million gallons of water to help mitigate flooding.
Construction of the Northwest Park will see a portion of 12th Street between Jefferson and Madison Streets permanently closed. Shovels are expected to be put in the ground sometime in late August.
Related: