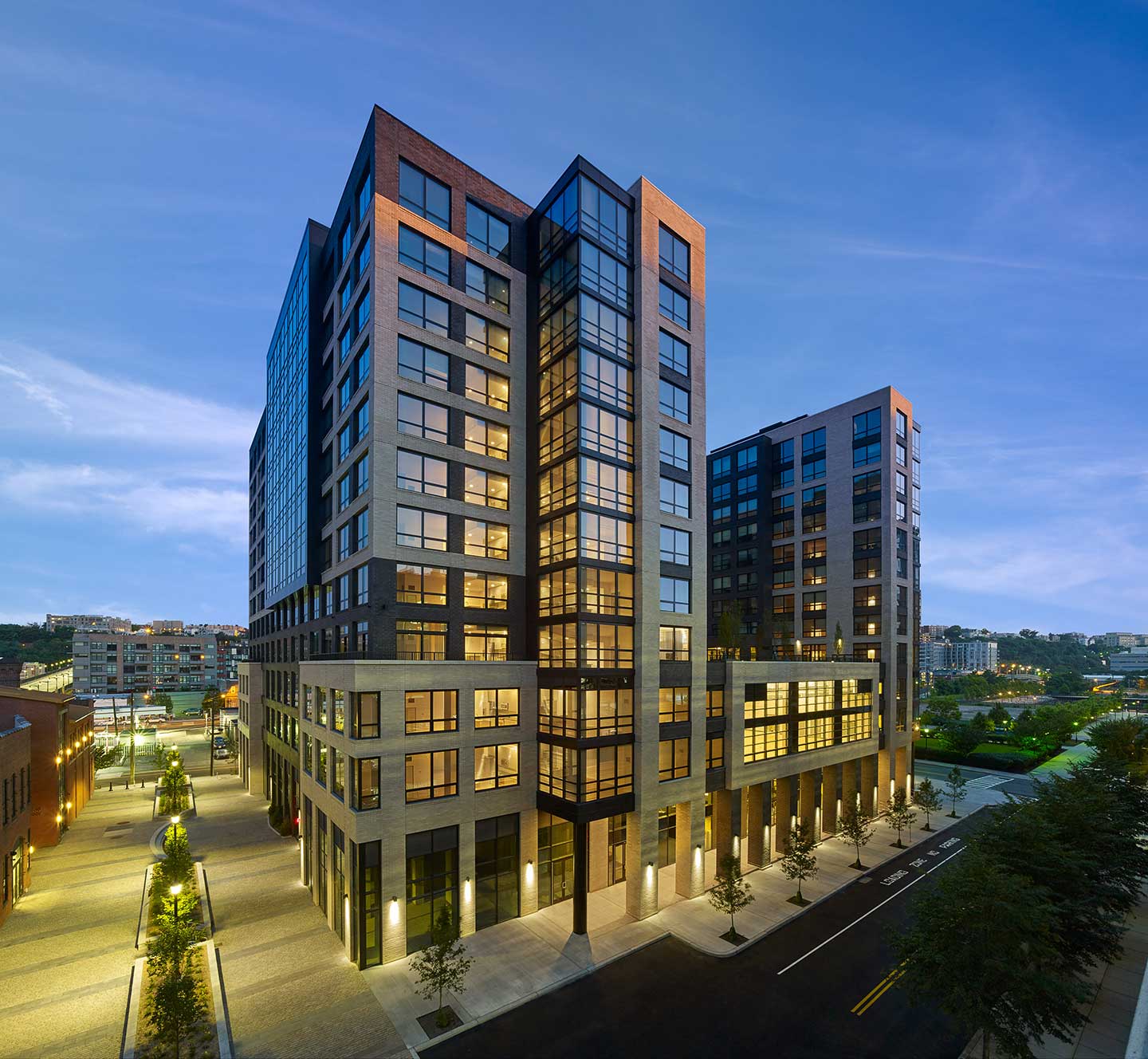 Bijou Properties has announced Park + Garden in uptown Hoboken is now fully leased. In less than 10 months, The Marketing Directors, the building's exclusive leasing and marketing agent, successfully leased the property's 212 "green" apartments.
Park + Garden is the third sustainable residential building developed by Bijou Properties in uptown Hoboken, where the locally-based company is creating a vibrant and bustling live/play environment along the 14th Street corridor by introducing homes with eco-friendly features, first-class recreational amenities and services and an ideal location minutes from New York City to a high-demand rental market.
"Uptown Hoboken has become this city's residential 'hotspot" and a preferred destination for young families and professionals," says Lawrence Bijou, President of Bijou Properties. "We were confident well-designed 'green' apartments with world-class amenities and services along with an incredible location would be well received by renters seeking a new level of luxury and modern living. The overwhelming popularity of Park + Garden proved we were right."
The Marketing Directors' extensive knowledge of New Jersey's Hudson River Gold Coast and nearly 40 years of experience leading aggressive leasing and marketing programs keyed Park + Garden's ability to stand out in the saturated Hudson County rental market.
"For more than a decade Hudson County has been one of the strongest rental markets in the New York Metropolitan area," says Jacqueline Urgo, President of The Marketing Directors. "Developers recognize the rising demand and the inventory of new construction apartments is growing dramatically in cities such as Hoboken and Jersey City. Competition is tough and renters have more and more options for an upscale urban apartment lifestyle.
"These conditions make it more important than ever to create and implement aggressive and creative marketing and leasing tactics to separate from the competition. That's exactly what we did to complete the leasing program at Park + Garden in a timely fashion."
"The efforts of The Marketing Directors exceeded our expectations and allowed us to stabilize the building in just over nine months," adds Mr. Bijou. "They were the perfect team for Park + Garden and our relationship with them has been an invaluable asset."
Designed for LEED® Gold certification, Park + Garden consists of two connecting 12-story residential towers sharing a lavish amenities center and an enclosed parking garage. There's also 13,000 square feet of street-level retail space and 32,000 square feet of educational space.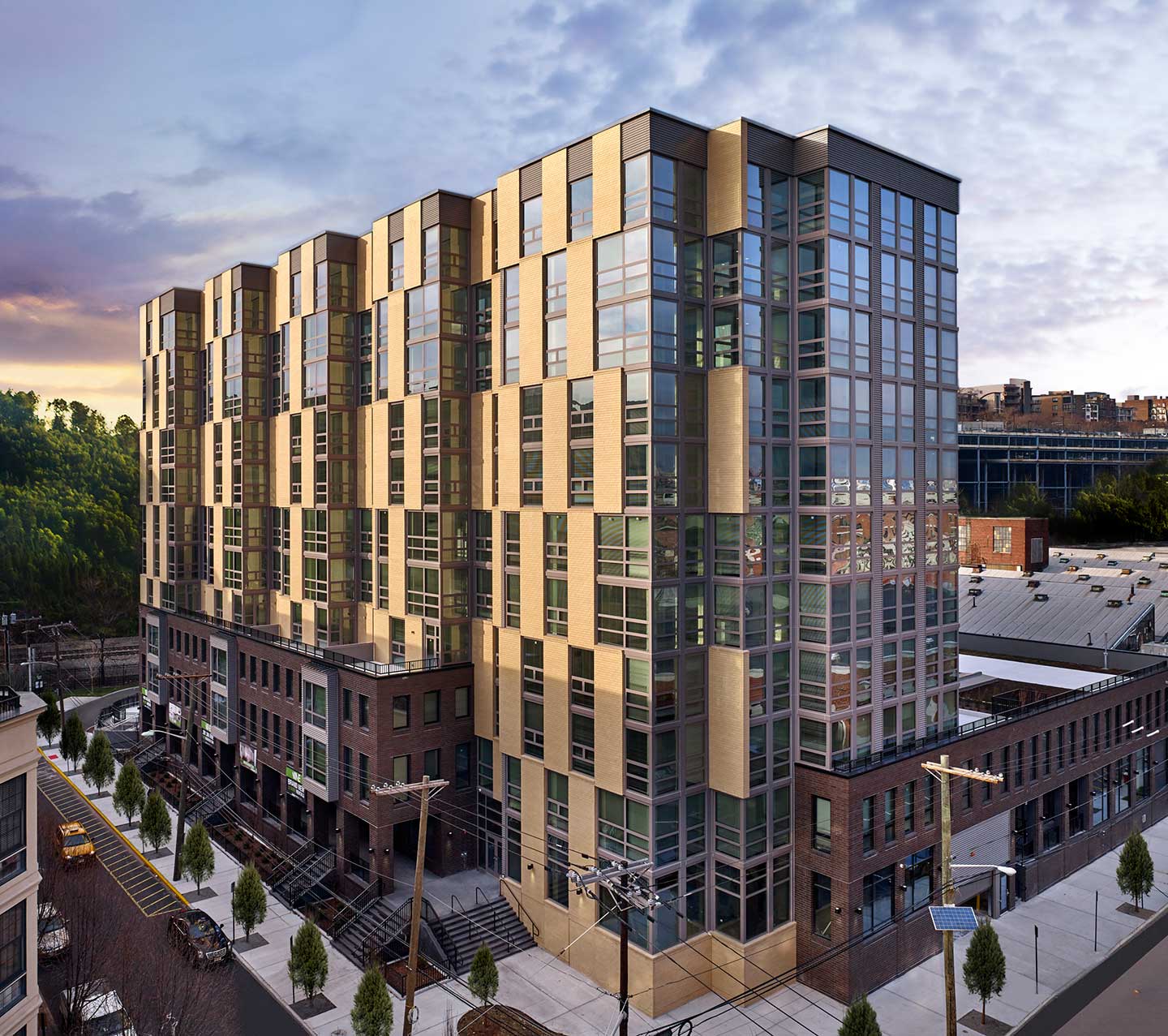 Bijou Properties and The Marketing Directors are now carrying on the appeal of upscale Hoboken rental living just a few blocks south of Park + Garden at Vine, a new 11-story, building consisting of 135 apartments located at 900 Monroe Street. The environmentally-conscience building also features residences with energy-saving features such as Energy-star appliances and low-flow fixtures which equate to lower utility costs, an advantage not overlooked by renters who have chosen Vine.
"Park + Garden gave us valuable insight into the demands and desires of not only area renters, but also the local real estate brokerage community," Ms. Urgo points out. "The program gave us a solid blueprint to follow at Vine. We've employed similar proactive leasing and marketing concepts to lease more than 50% of its apartments in just five months."
Conveniently situated adjacent to the 9th Street Hudson Bergen Light Rail Station, Vine follows in the footsteps of Park + Garden with upscale, energy-efficient one-, two- and three-bedroom homes, five star amenities and quick access to New York City and throughout New Jersey's Hudson River "Gold Coast," including Hoboken's PATH, New Jersey Transit and Ferry terminals with service to Manhattan.
Designed by Marchetto Higgins Stieve Architects, the building's homes boast sustainable bamboo flooring, oversized windows, kitchens and baths with modern fixtures, Frigidaire and Bosch Energy Star appliances, granite countertops and modern cabinetry; and lavish baths with recycled porcelain tile. Some apartments also provide an additional den. Monthly rents start from $3,325 and residences are available for immediate occupancy.
Recreational and social amenities at Vine include an outdoor pool and sundeck, landscaped terrace, state-of-the-art gym, clubroom, fitness center, landscaped roof terrace, bike storage and a 135-car onsite automated parking facility.
In addition to the new residences and amenities, Vine features 13,500 square feet of street-level retail space, occupied in part by a Daycare Center. The developers are also creating an adjacent 7,000 square-foot public park.
Vine has been built in accordance with the U.S. Green Building Council's (USGBC) standards for LEED ® certification. Vine will be the fourth LEED-certified building introduced by Bijou Properties in the City. The overall development will further the City's vision of a vibrant commuter neighborhood on Hoboken's western edge.
[gmap height="250px"]1450 Garden St, Hoboken, NJ 07030[/gmap]
Park + Garden – 1450 Garden St, Hoboken, NJ 07030