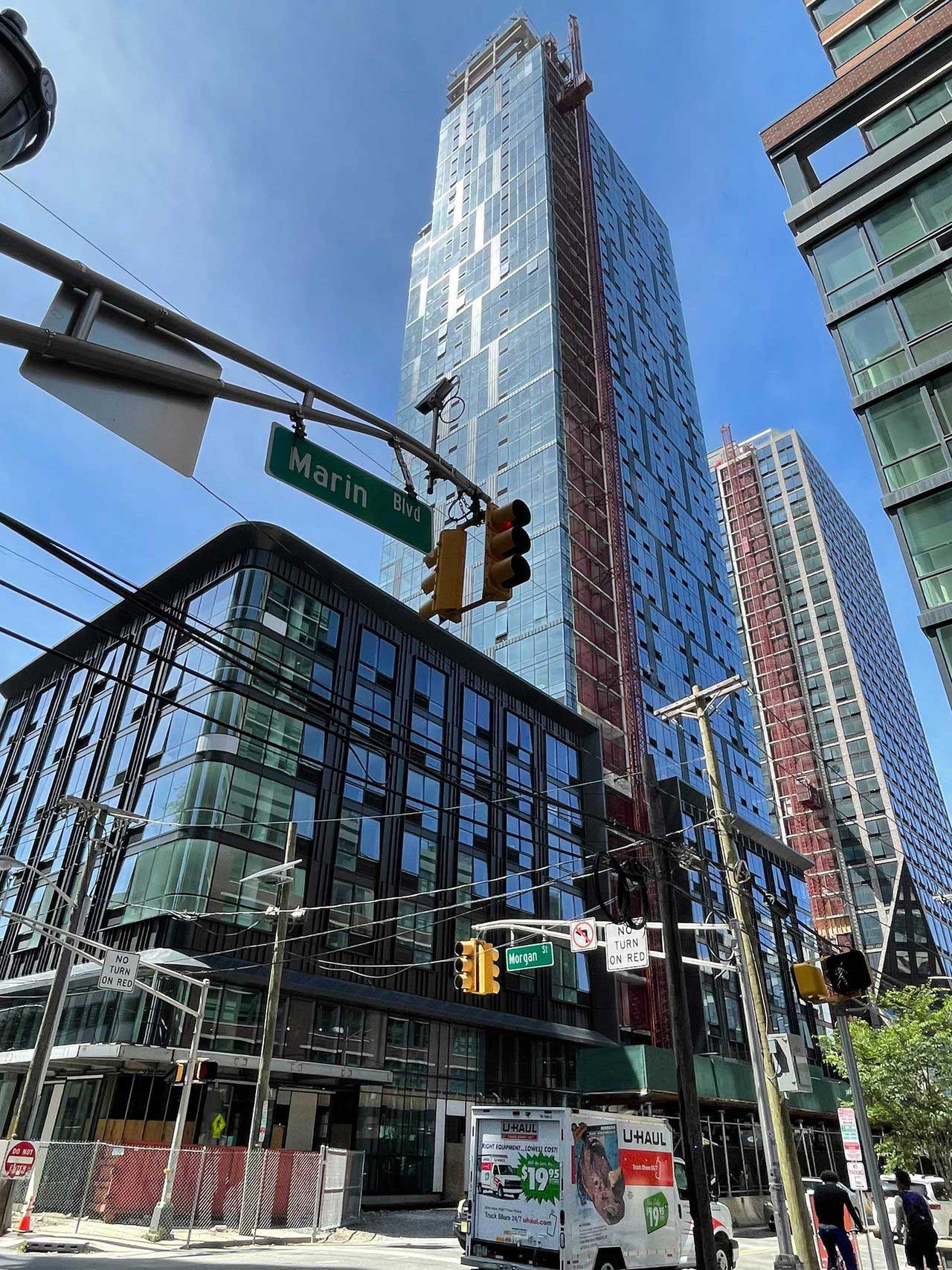 Two adjacent towers along one of Downtown's major corridors appear to be in a race to see which can open first and the community can look forward to several new storefronts plus a new theater space when construction wraps along the busy block.
Just a block from an entrance to the Grove Street PATH station, a pair of topped-out developments will be adding 989 apartments to the community. The first, at 331 Marin Boulevard, comes from local developer Silverman and will be the company's first high-rise development at 41 stories tall.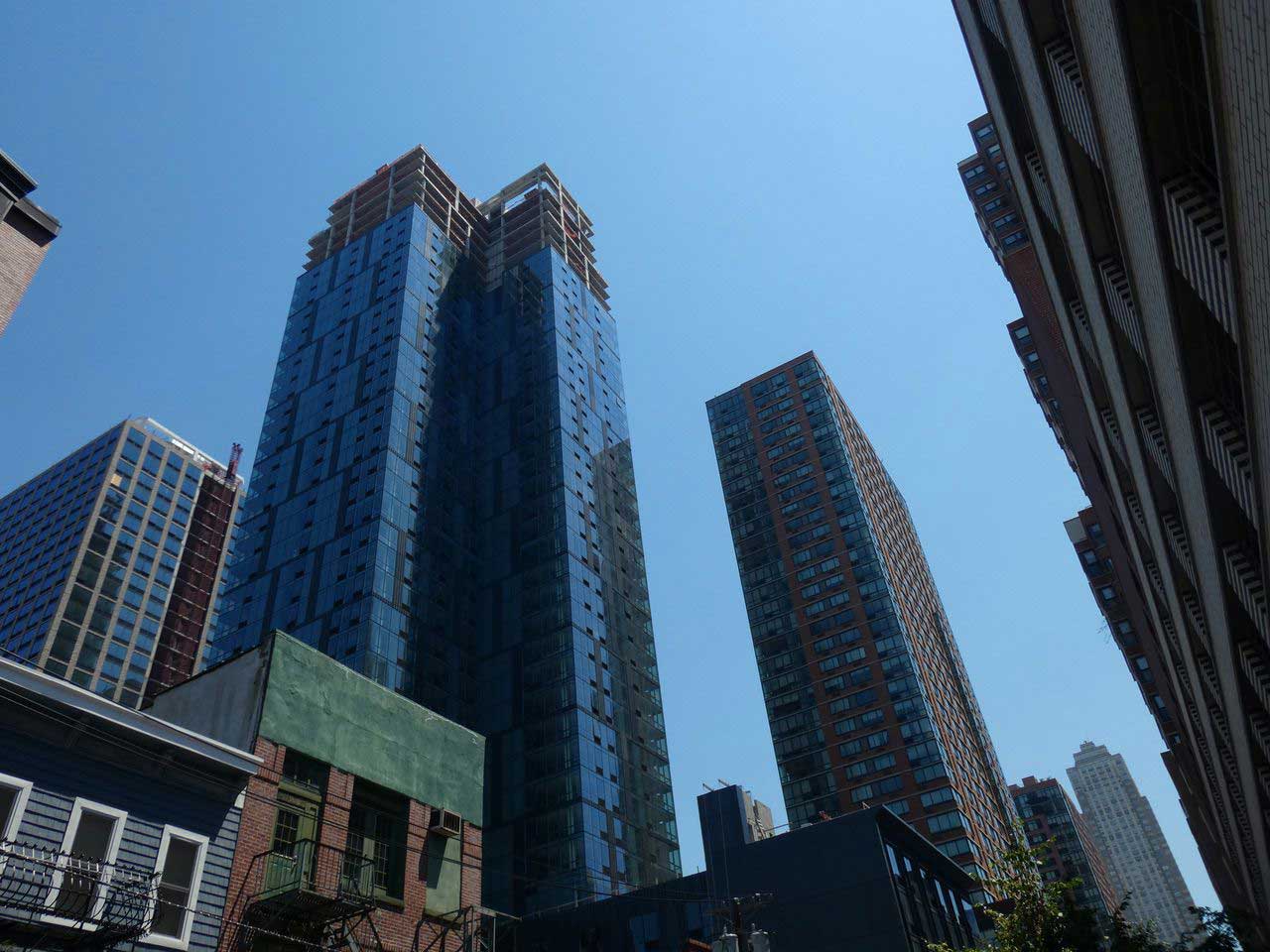 Dubbed MGM Marin Boulevard, the 482-unit rental building is designed by Hoboken-based Marchetto Higgins Stieve. The structure consists of a seven-story base with a rounded corner set to include a rooftop outdoor pool plus a setback tower component whose exterior curtain wall is nearing completion.
Per a community giveback in the redevelopment plan, the ground floor of MGM Marin is slated to include a 125-seat theater on the ground floor. That facility will be home to Art House Productions, who gave a hardhat tour of the space's buildout last month.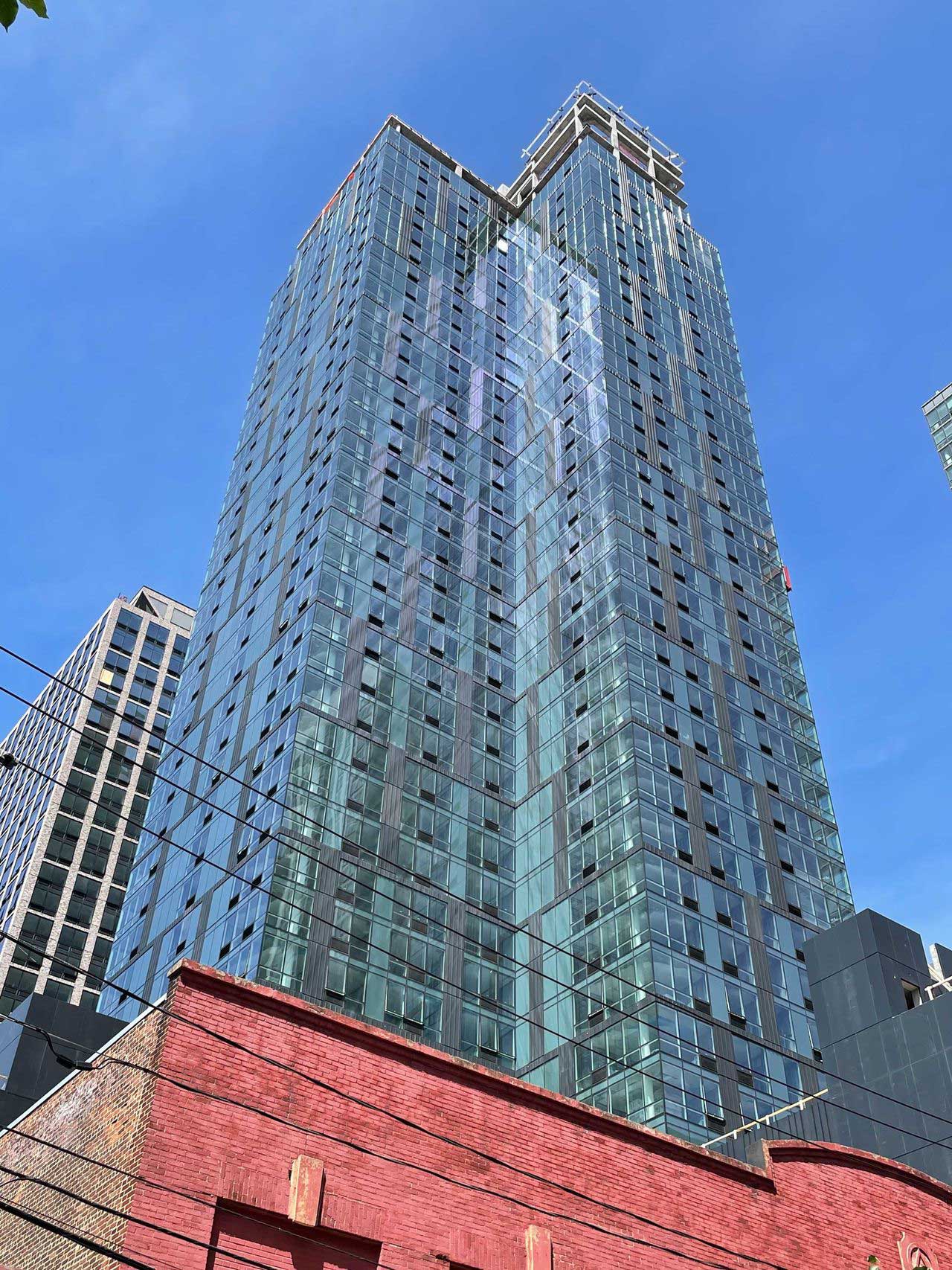 "We're so grateful to be able to partner with wonderful, local arts organizations like this one," Silverman's Instagram account wrote.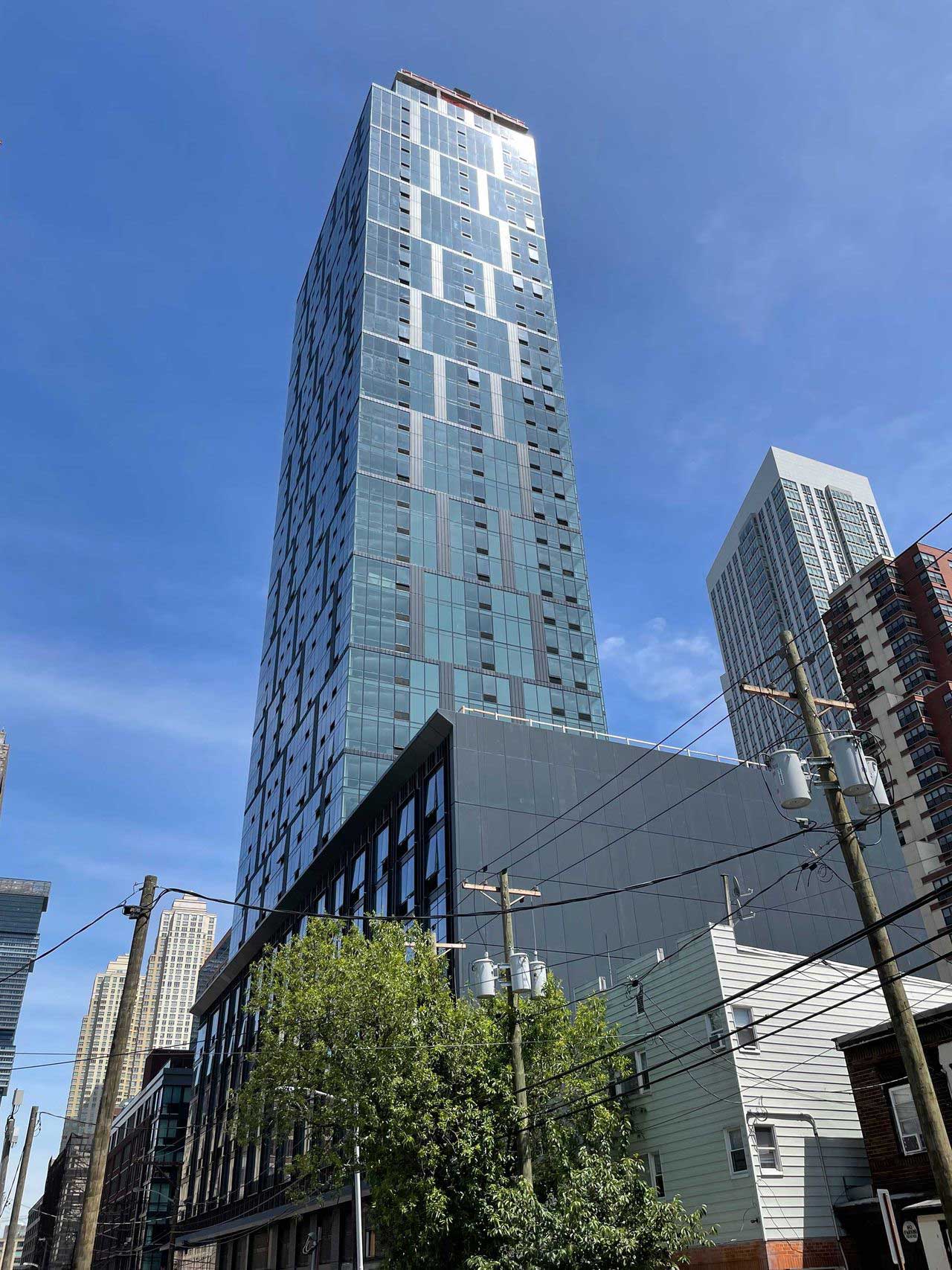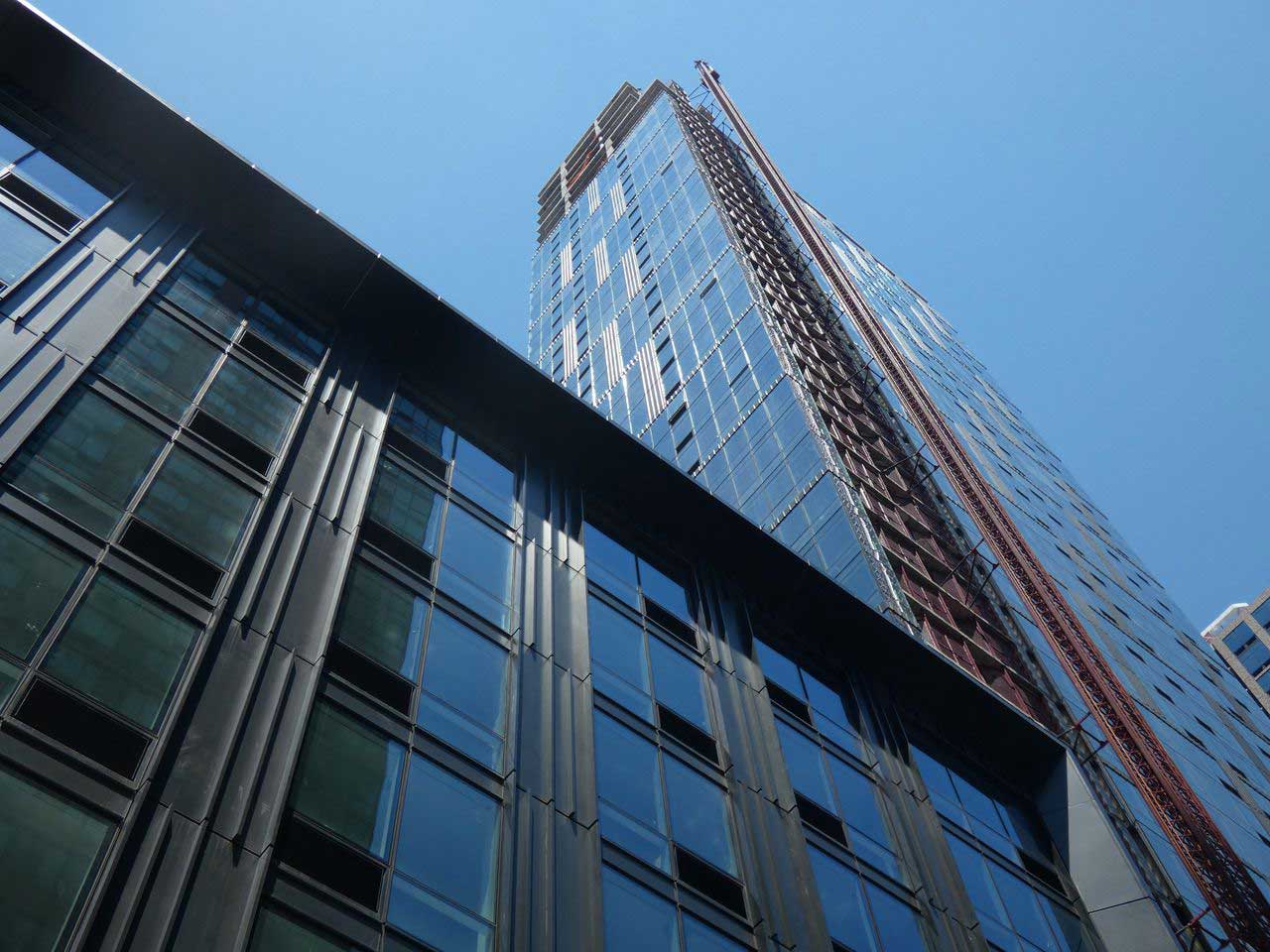 Just feet from that work is another 38-story tower at 351 Marin Boulevard from KRE Group. That development will see 507 luxury apartments built on a 31,000-square-foot lot that will also include a new 4,500-square-foot public plaza.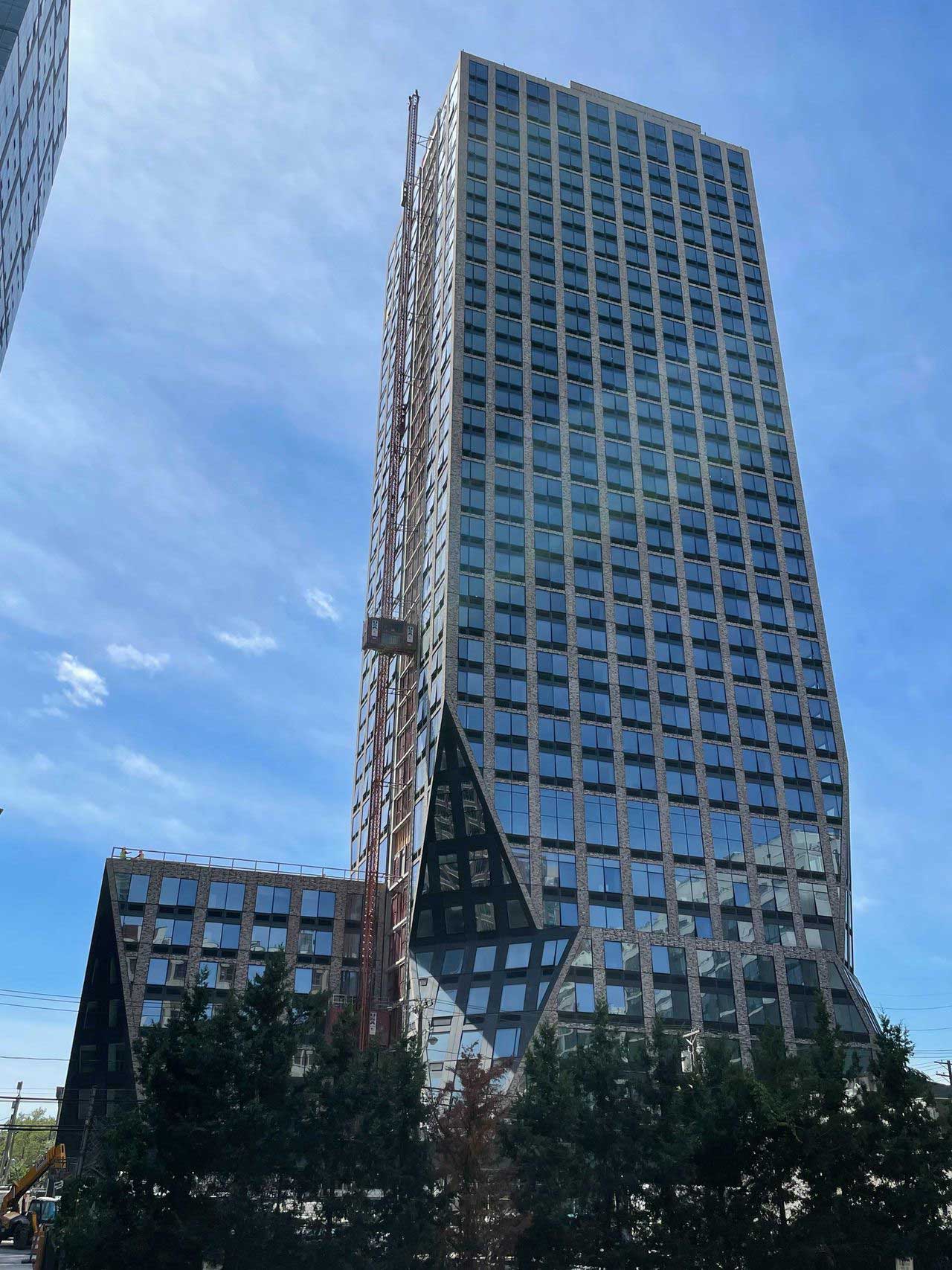 Designed by Hollwich Kushner in collaboration with Madison-based HLW International, the 383-foot structure also includes a shorter eight-story base connected to the tower. The ground floor will include almost 8,000 square feet of commercial space and the façade work on both the faceted base and the angular planes at the development have been completed.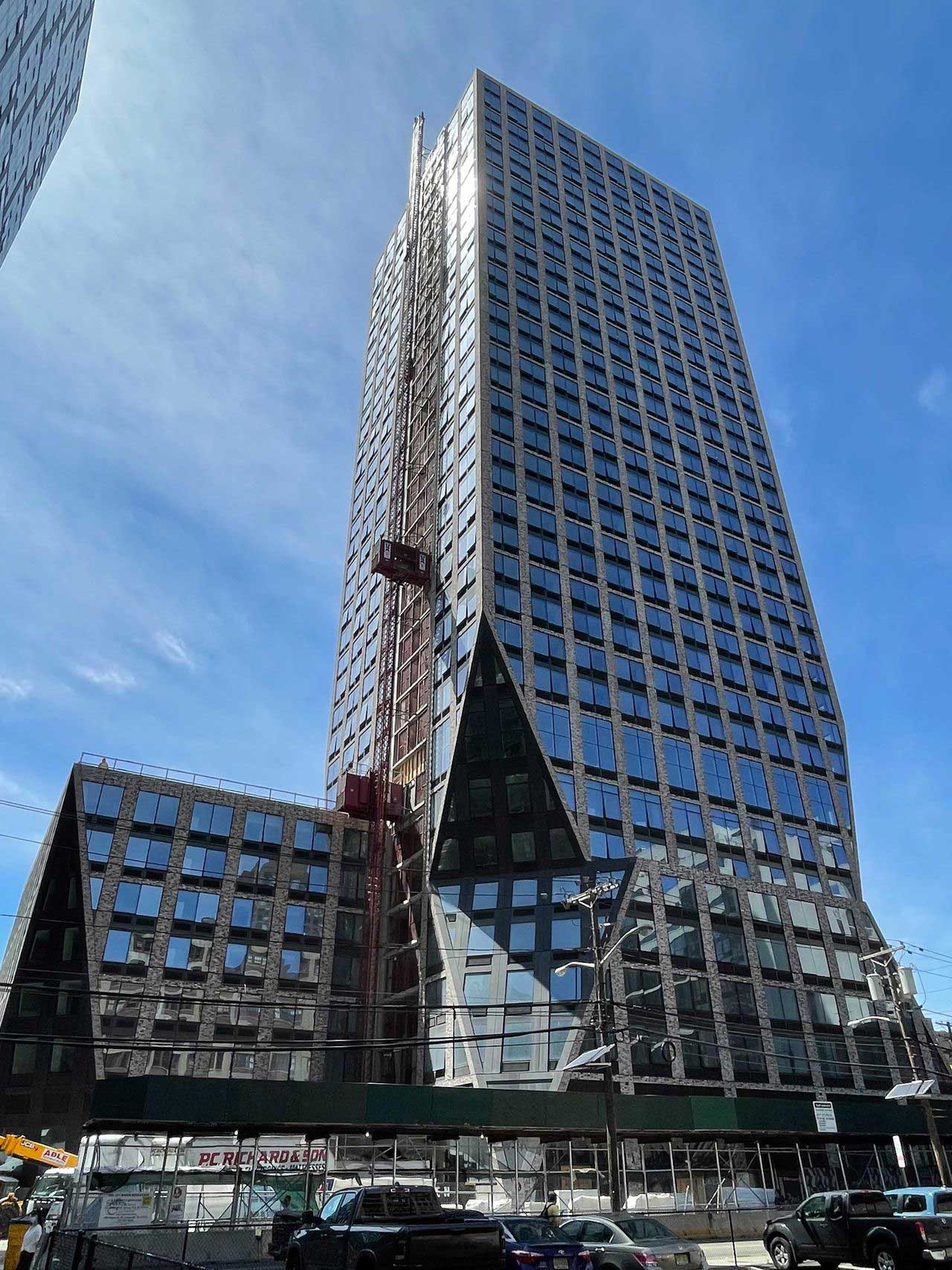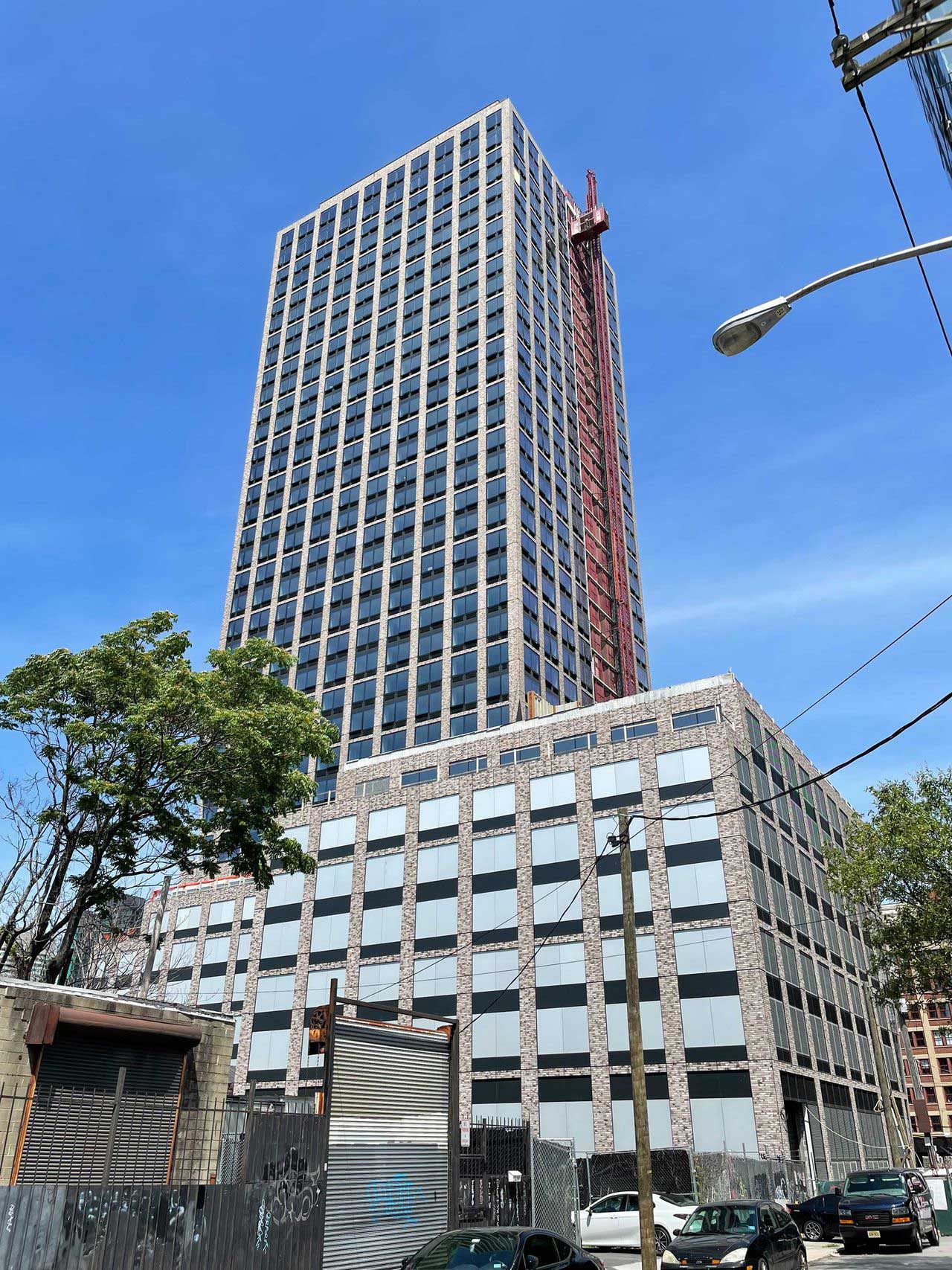 Both buildings look like they will open sometime next year along this stretch of the Powerhouse Arts District, which has acted as a bit of a benchmark for Jersey City's development scene. The neighborhood has been, for better or worse, a marker of the Downtown revitalization in recent years, as both a Canopy by Hilton and DVORA residential project recently opened their doors.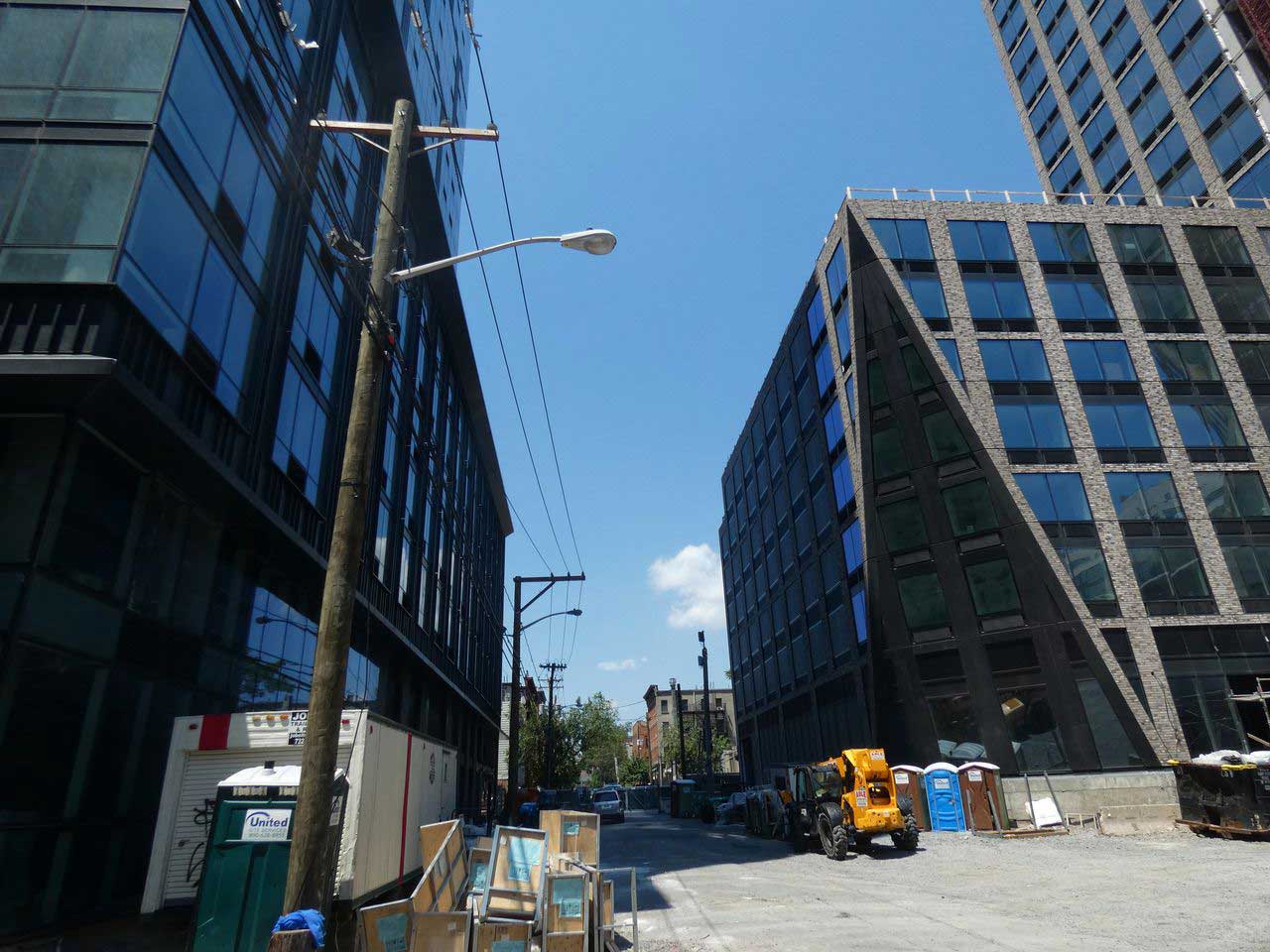 Other developments currently under construction in the area include the third phase of Provost Square, EPire's 144 First Street, and KABR's Warren at Bay.