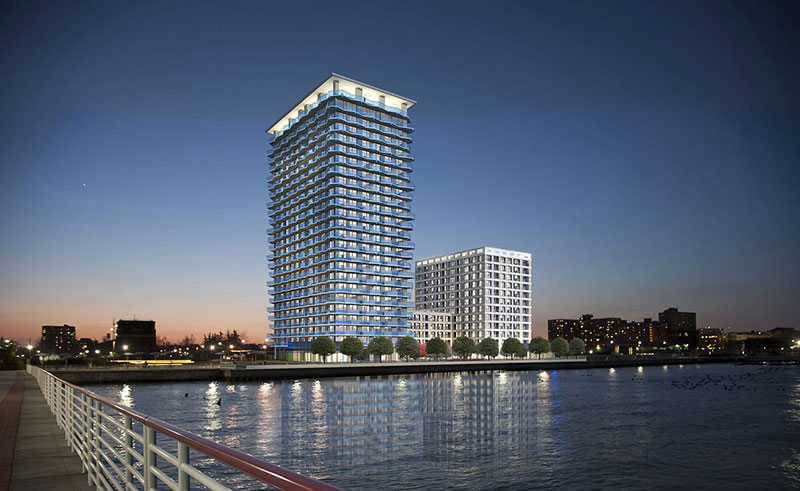 A two-tower project along Newport's waterfront has been given a name and officially saw vertical construction commence over the last month.
The development in question is rising at 700 Washington Boulevard inside Newport's Northeast Quadrant, which represents one of the last undeveloped parcels along Jersey City's waterfront. We broke the news about LeFrak's first proposal for the land way back in May 2017, but the project has been shrouded in a bit of mystery ever since.
Work clearing a concrete plant commenced during April of last year and the project appeared initially to be called The Wave when it was first uncovered. However, Jersey Digs has confirmed via a spokesperson with M18 Public Relations that the development is now dubbed The Beach, a likely reference to the sandy portion of the adjacent Newport Green.
The Beach is designed by New York-based HLW International Architecture and Engineering and will feature two towers of 24 and 12 stories linked by a five-story middle section. The shorter portion will feature a 3,324-square-foot rooftop amenity space, while the ground floor will sport 16,490 square feet of retail space that faces Washington Boulevard.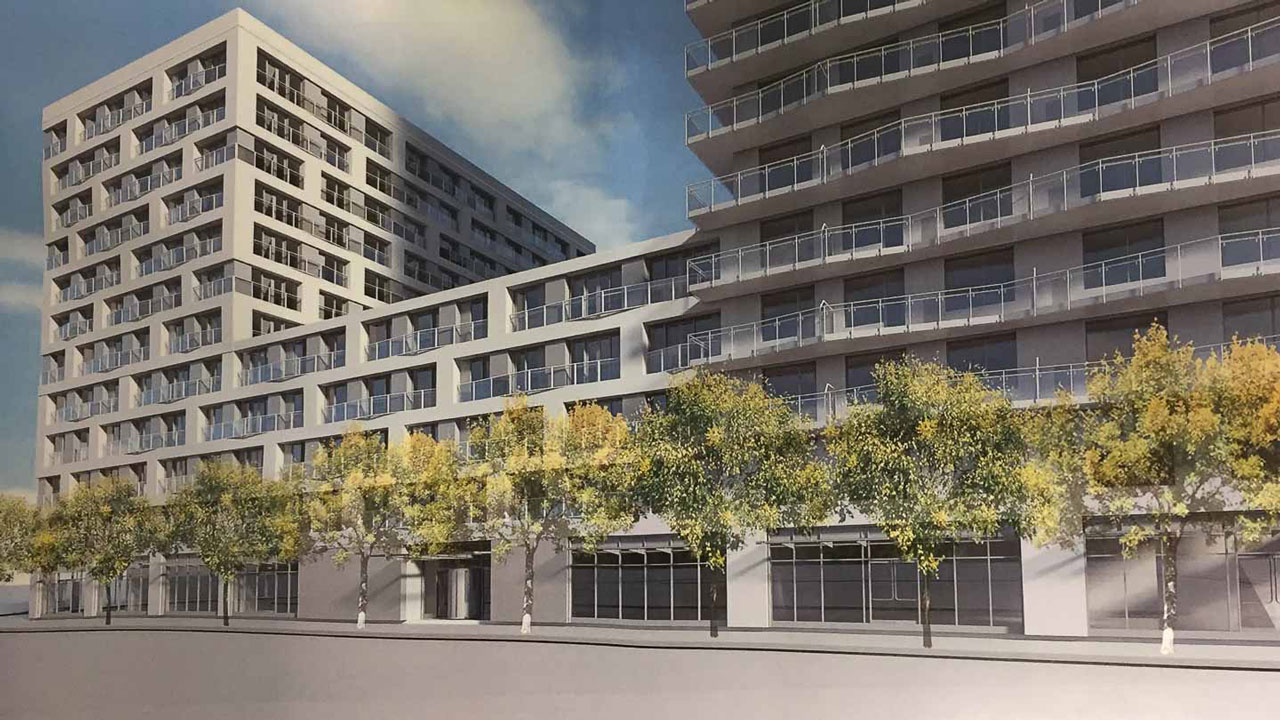 338 residential units are included in the project, broken down as 38 studios, 134 one-bedrooms, 129 two-bedrooms, 35 three-bedrooms, and two four-bedroom units. Select apartments will have private terraces and the structure's exterior will utilize insulated glass window walls, metal VTAC louvers, and light gray stucco.
The building site is currently not accessible by car, so construction of The Beach will include an extension of 18th Street from its current end at Washington Boulevard. The future street will run towards the Hudson River before dead-ending and some additional auxiliary roads will be built on the property as the project is completed.
LeFrak has not announced any timeline as to when they expect The Beach to be completed and a spokesperson with M18 Public Relations stated that they "don't have additional details to share at this time."
Related: