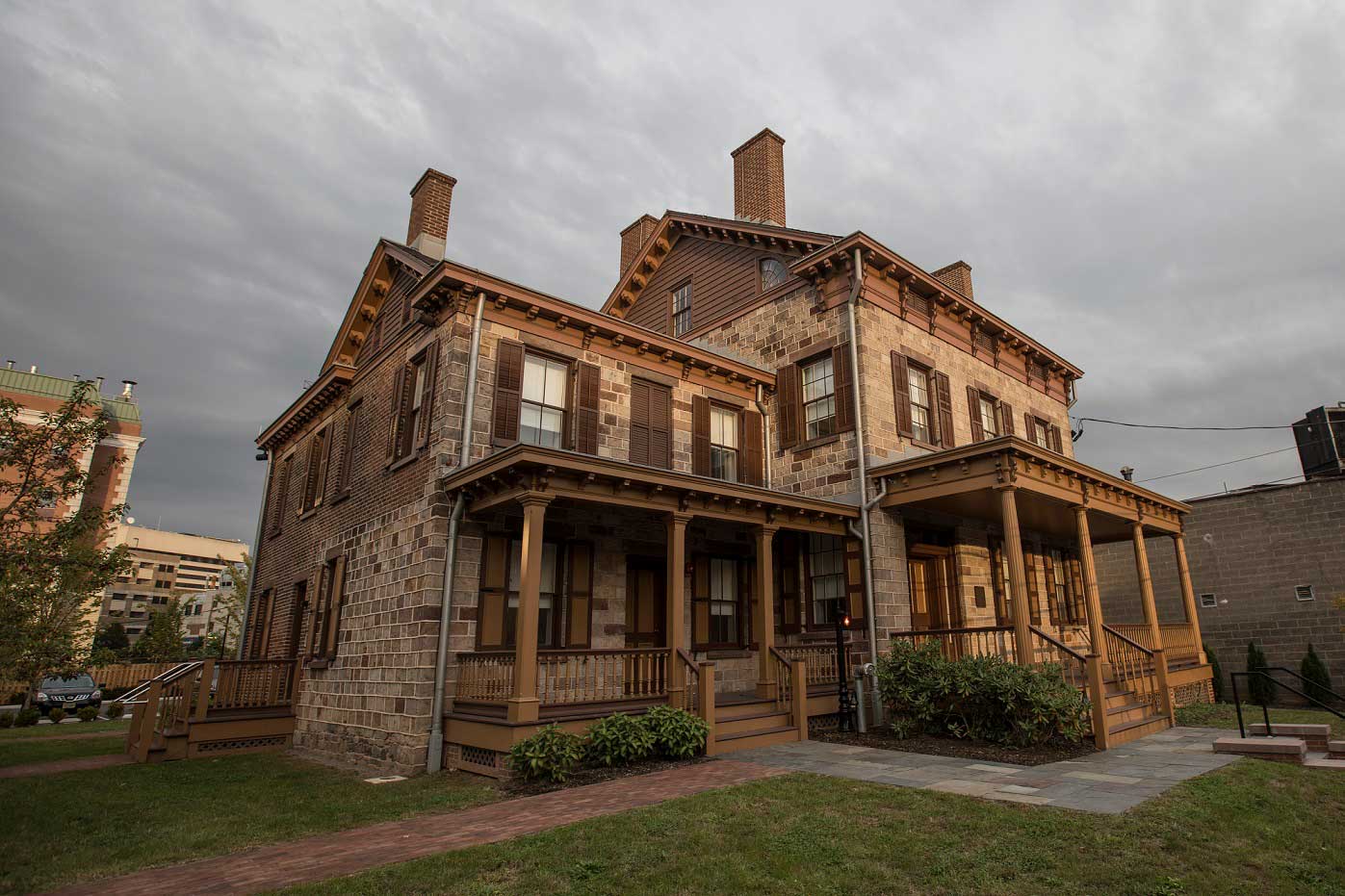 A historic landmark along Jersey City's west side is slated to be transformed into the latest arts institution in the rapidly growing Journal Square neighborhood.
Earlier this month, Jersey City's council approved an agreement to lease the Apple Tree House to the Museum of Jersey City History (MJCH). The building, situated at 298 Academy Street, is listed on the National Register of Historic Places and was reopened to the public five years ago following a lengthy renovation.
"The Apple Tree House embodies Jersey City's rich history and diverse communities, which is why it was our priority to restore the historical landmark as part of our broader efforts to bring Journal Square back to life as the premier destination for arts and culture," said Mayor Fulop. "Establishing this Jersey City-centric museum furthers our efforts to preserve our city's history and culture while also expanding opportunities to educate and inspire our community."
Also sometimes referred to as the Van Wagenen House for the family it was built for in 1740, the Apple Tree House is named after the apple tree that George Washington dined under with French Major General Marquis De Lafayette in 1779 to strategically plan for battle during the Revolutionary War. The property has hosted a variety of community events since re-opening.
"The Museum of Jersey City History (MJCH) is grateful to the Mayor and Council of the City of Jersey City for providing the museum with a perfect home in the splendidly restored and maintained Apple Tree House, rich in memories of every period of our city's history from the Lenni Lenape to the present renaissance of Journal Square," added Martin Pierce, MJCH Board President.
Plans for the museum include a permanent first-floor exhibit highlighting different aspects of Jersey City's history. MJCH was recently gifted an oil portrait of Mayor Frank Hague that will serve as the centerpiece of the museum's inaugural rotating exhibition on the second floor called "Frank Hague's Jersey City: Yesterday and Today."
MJCH has also negotiated the return of much of the historical material that was formerly part of the defunct Jersey City Museum's collection, which was given to the Zimmerli in New Brunswick upon that facility's closure.
While a timeline for the opening of MJCH hasn't been announced, the facility is slated to join a revitalized arts scene in Journal Square. The world-renowned Centre Pompidou is opening a new museum inside the Pathside building and a $72 million renovation of the historic Loew's Theatre is already underway.