A few Asian-inspired eateries, the return of a popular bar and music space, plus some new places to burn off the calories you're sure to ingest are on the agenda for Hoboken's upcoming months, the latest of which just broke ground last week.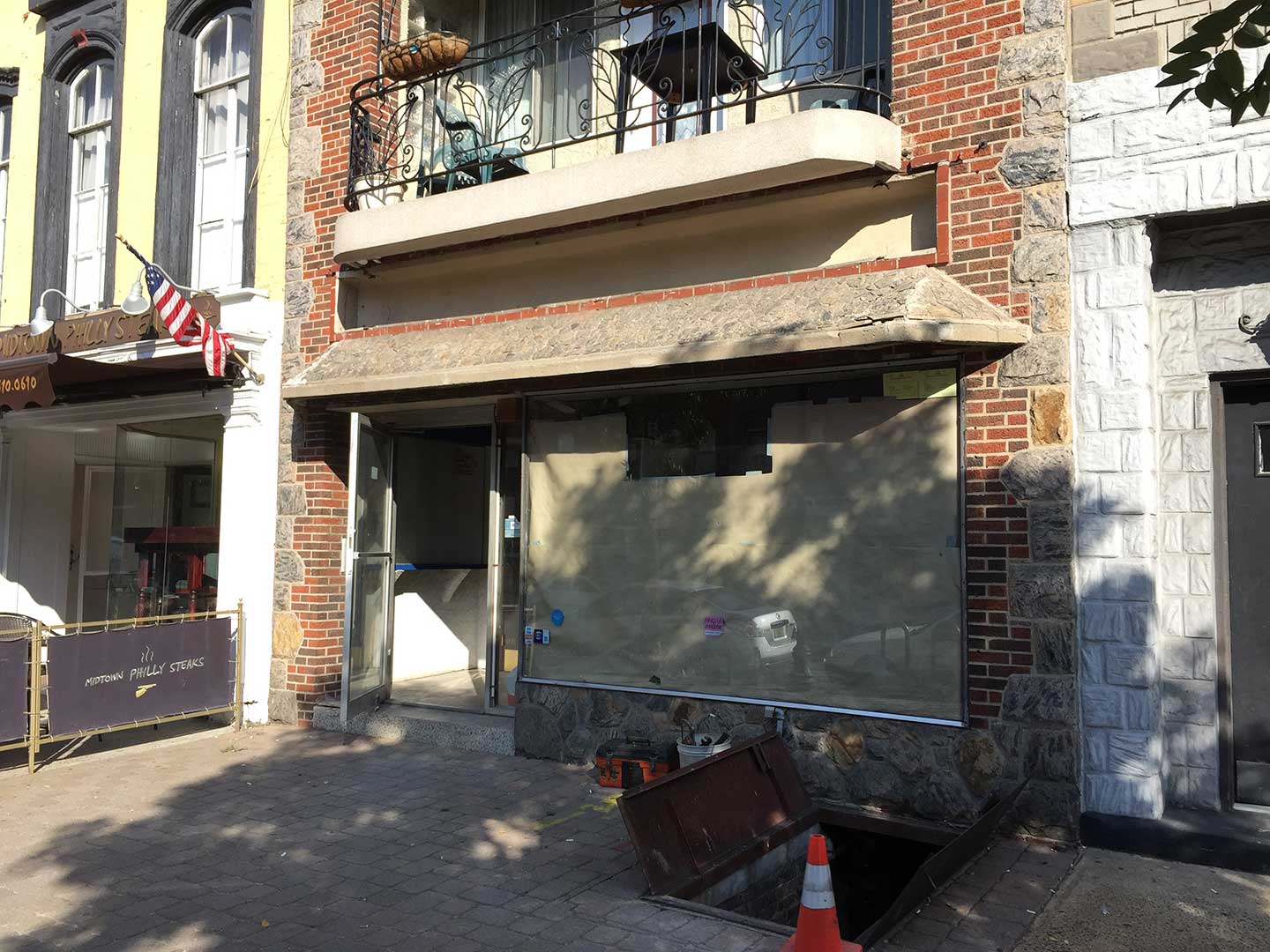 The former Bella Ro boutique at 521 Washington Street is currently being revamped into a Japanese and sushi restaurant. While no name has been disclosed yet, the Zoning Board approved the project at their September 14th meeting. Construction has already begun on the 36-seat eatery, which is designed by ICOM Architects.
On the west side of the city, popular bar and music spot Northern Soul has found a new home after being forced to close in May due to a landlord dispute. They will be moving down the street – literally- to 700 First Street in the Sky Club building, taking over the lease of the French-themed Brasserie De Paris. Owner Marc Russell says that all of the old Northern Soul staples will be moving to the new digs, including their live music program, pool table and open mic nights.
But he told Jersey Digs he's most excited about the full kitchen that will be in the new space. "We have a few tricks up our sleeves that should make a lot of people in the neighborhood very happy and certainly be a massive upgrade from the old pizzas and pretzels we used to serve," he says. He hopes to have the bar open in time for Halloween.
Closer to the PATH station, Gong Dong Fresh officially opened their doors at 70 Hudson Street yesterday. The new endeavor is actually a partnership between Fresh U Grill, the previous occupant of the storefront, and So Gong Dong restaurants, which have five other locations around the country. The fusion menu will be centered around wraps, Bibimbaps, rice bowls and Soon Du Bu.
In the same building but on the second floor, Prime Cycle is set to open up their second location. Expanding off their Maxwell Place location, a spokesperson for the spin studio says the new location should be open in the "late Fall."
Just down the block, Hudson Flowers is set to open up soon at 92 Hudson Street. The fairly self-explanatory business says they'll have fresh flowers "from all around the world." They are currently seeking to fill various positions at their store and interested applications can contact them at (201) 222-0508.
And lastly, a new gym and training facility is coming to the top floor of 1414 Willow Avenue. Fit Foundry should be open by the end of the year and will offer small and large group personal training sessions, plus yoga and other programs.