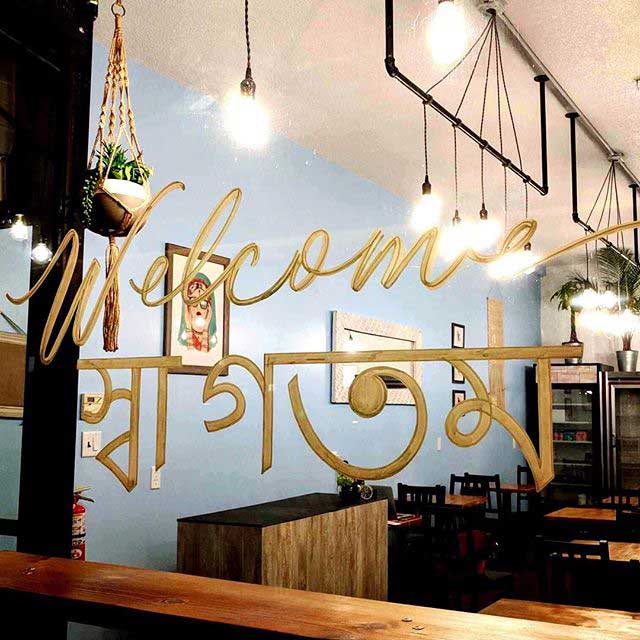 Korai Kitchen opened less than a month ago on Feb. 16, and the sweet shop front on Summit Avenue has already made its mark as Jersey City's first Bangladeshi eatery. Located at 576 Summit Avenue just south of Newark Avenue, Korai Kitchen serves authentic fare according to secret family recipes that will stick to your ribs in the best way — it's not surprising they ran out of food on opening day.
Korai Kitchen's owner, Nur-E, has always been in the business of Bangladeshi cuisine, but this is her first restaurant venture. Catering and wholesale service eventually led Nur-E to take over Hilsa Grocery at 745 Newark Avenue, and her practice of sourcing almost exclusively from purveyors in Bangladesh has streamlined the supply for Korai Kitchen. Nur-E's Bangladeshi connections and commitment to authenticity inform every dish and are to be savored. The menu changes daily, but Hilsa, a fish so popular it is the grocery's namesake, will always be on offer and comes straight from Bangladesh.
The set-up is functional and friendly: food is served buffet-style, but in elegant chafing dishes warmed by sternos, along a pink granite countertop that runs the length of the space. Guests can either dine in and eat to their heart's content or carry out by making their own to go box.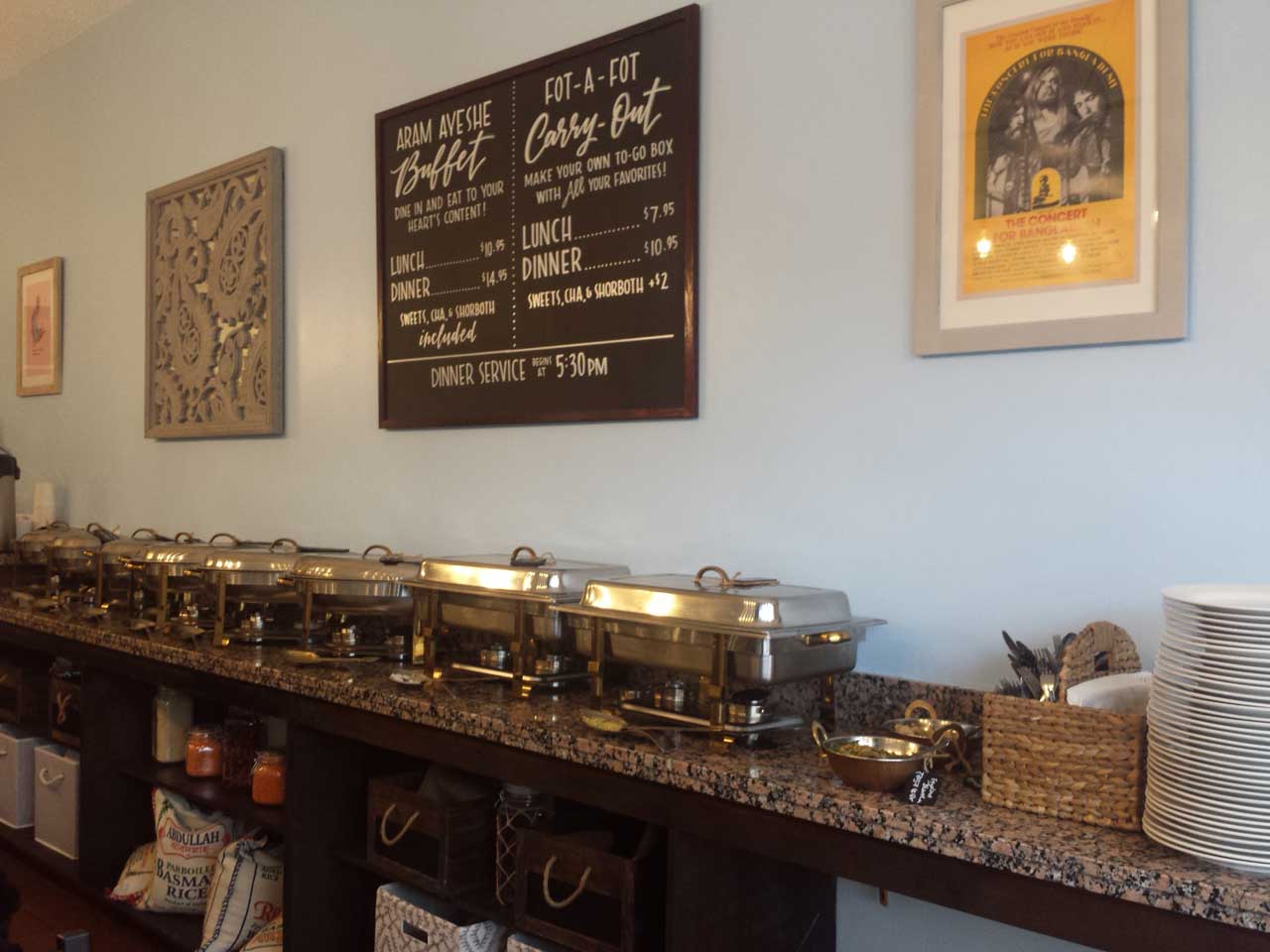 Nur-E's daughter, also named Nur-E, was incredibly warm and welcoming, explaining with sincere enthusiasm each dish of the day in detail. The overall palate is savory, not very spicy, and really flavorful. And it's important to note that Bangladeshi cuisine is not like Indian. Nur-E joked, "#nochickentikamasala." Instead, expect to find hearty Beef Tehari with hints of cinnamon; sticky Bhartas, similar to a mash, of eggplant or potato; fresh Rohu and Hilsa fish straight from Bangladesh; lots of lentils and spice; seasonal local vegetables; and sweet treats as well as Cha — Bangladesh's milky tea. Korai Kitchen is also BYOB.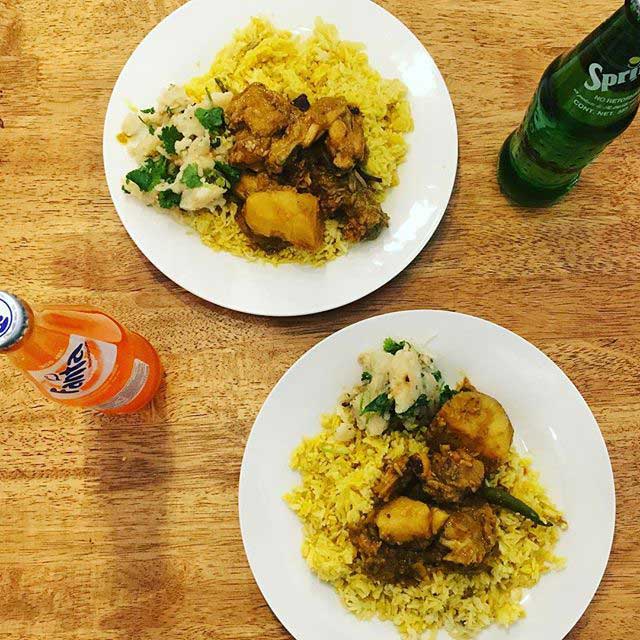 The renovation of the space was completed in less than two months, but not at the expense of a thoughtful design. The walls are painted a cheerful light blue and the custom overhead lighting lends a modern industrial feel. Potted plants, perfectly funky artwork, and hanging greenery add to the aesthetic. And the sturdy wood dining tables were painstakingly refinished. "There is so much DIY and love in here," said Nur-E, the younger, who is thrilled to be able to help her mother get the restaurant up and running but is quick to say proudly, "Korai Kitchen is my mother's restaurant. It is her baby."
The loveliest part of the space is the bar along the window with enough stools for three and a view of Summit Avenue as well as the work of local artist Laura Miller who hand-painted "Welcome" in English and Bengali in beautiful script.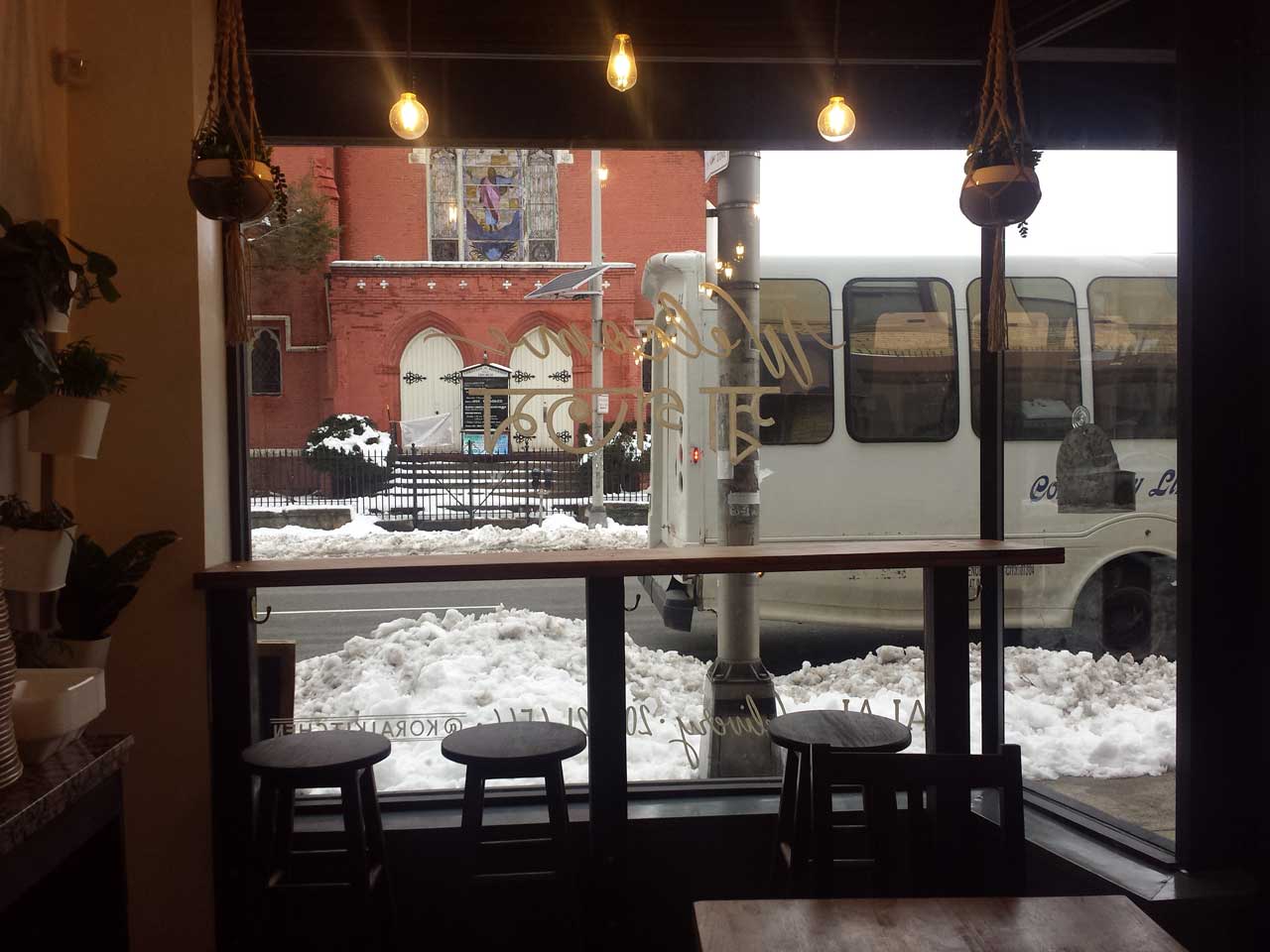 All food is 100% Halal and prices are very reasonable, starting at just $7.95 for a carry out lunch. Open at 11:30 a.m. every day but Monday, Korai Kitchen is becoming a go-to JSQ lunchtime spot and dinner service begins at 5:30 p.m. Home delivery is also in the works.
Korai Kitchen is deliciously fulfilling an unmet need in Jersey City. Until now, the closest authentic Bangladeshi experience was in Jackson Heights, Queens and Korai Kitchen has already served guests who traveled from Paterson, Union City, and Newark. Definitely stop in, Nur-E and her staff will be so happy to feed you.