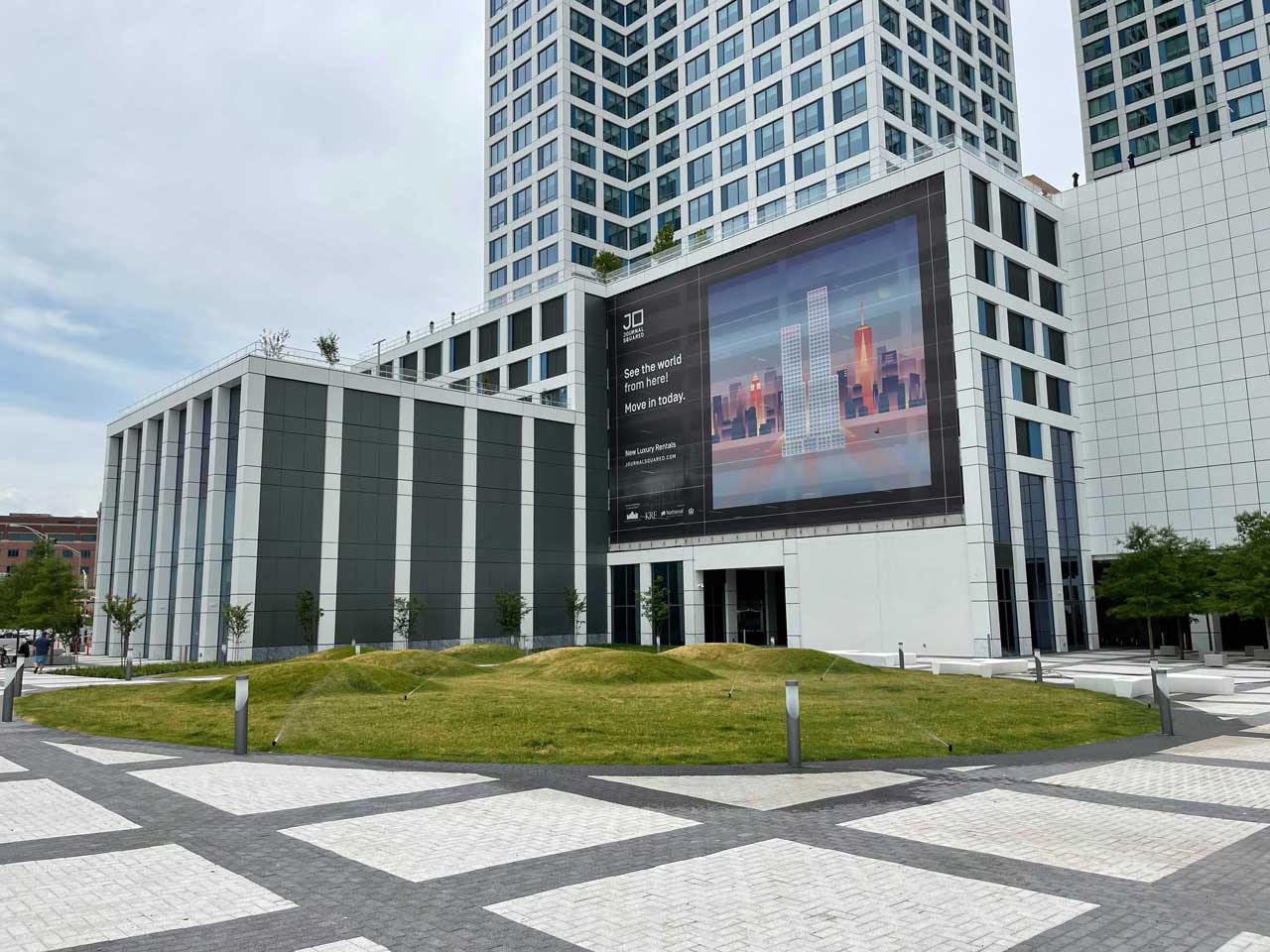 2021 has been a big year for Journal Square following a deal to renovate the iconic Loews Jersey Theatre and the announcement that the renowned Pompidou will be bringing a museum to the neighborhood. That public investment is being complemented by significant private development, although a few projects have been shelved following COVID-19.
The most prominent change in the historic heart of Jersey City is certainly the recently completed second phase of Journal Squared, which rises 68 stories and includes 704 apartments. KRE Group's skyline-changing project has temporary greenery where the third and final tower is slated to eventually rise, a building the company hopes to complete by 2024.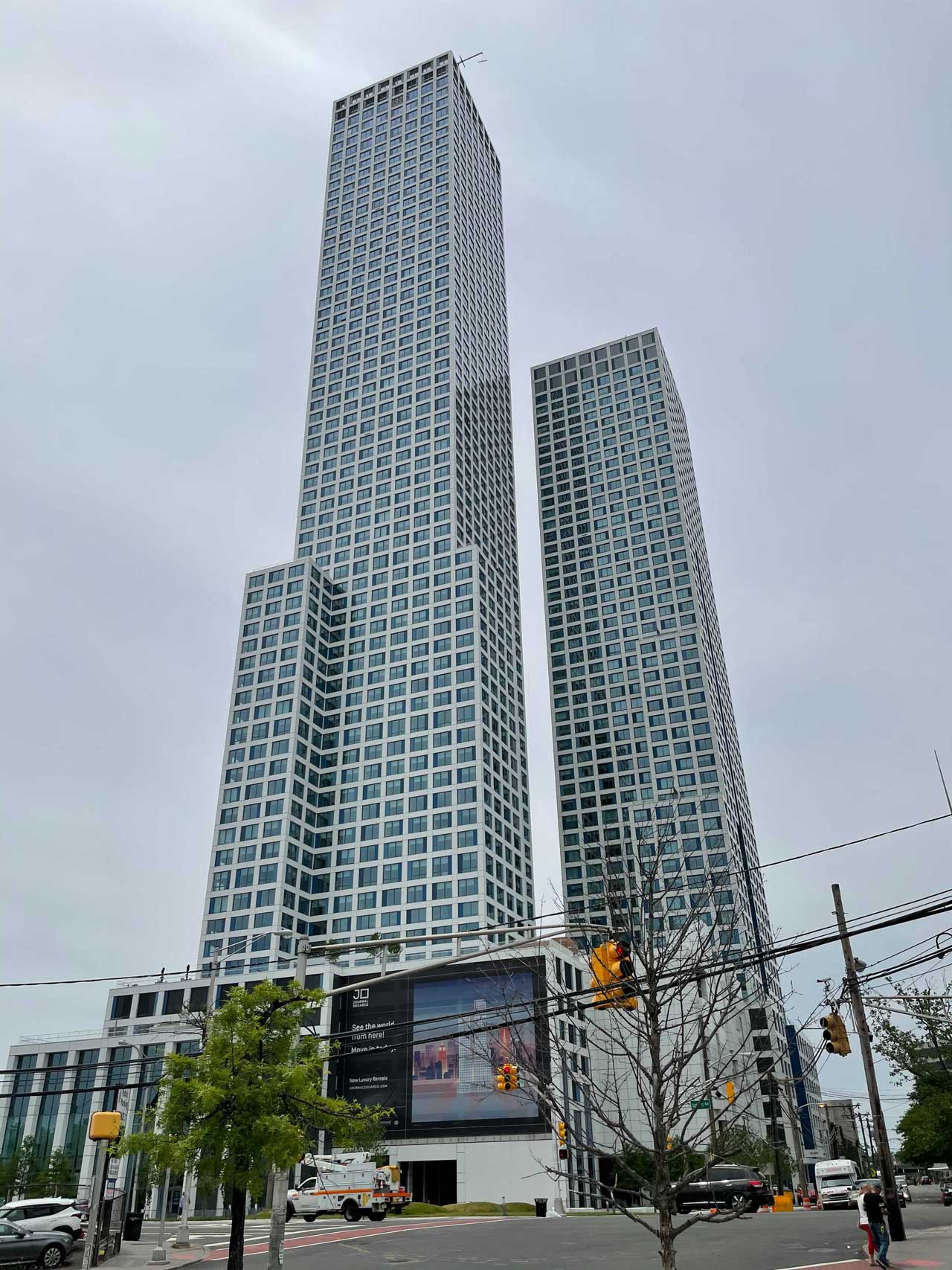 Several other prominent developments in the area are close to wrapping up, including a 16-story tower at 289 Jordan Place. New York-based Sequoia Development and GRID Real Estate are behind the endeavor, which includes about 300 rental units and 4,000 square feet of retail space.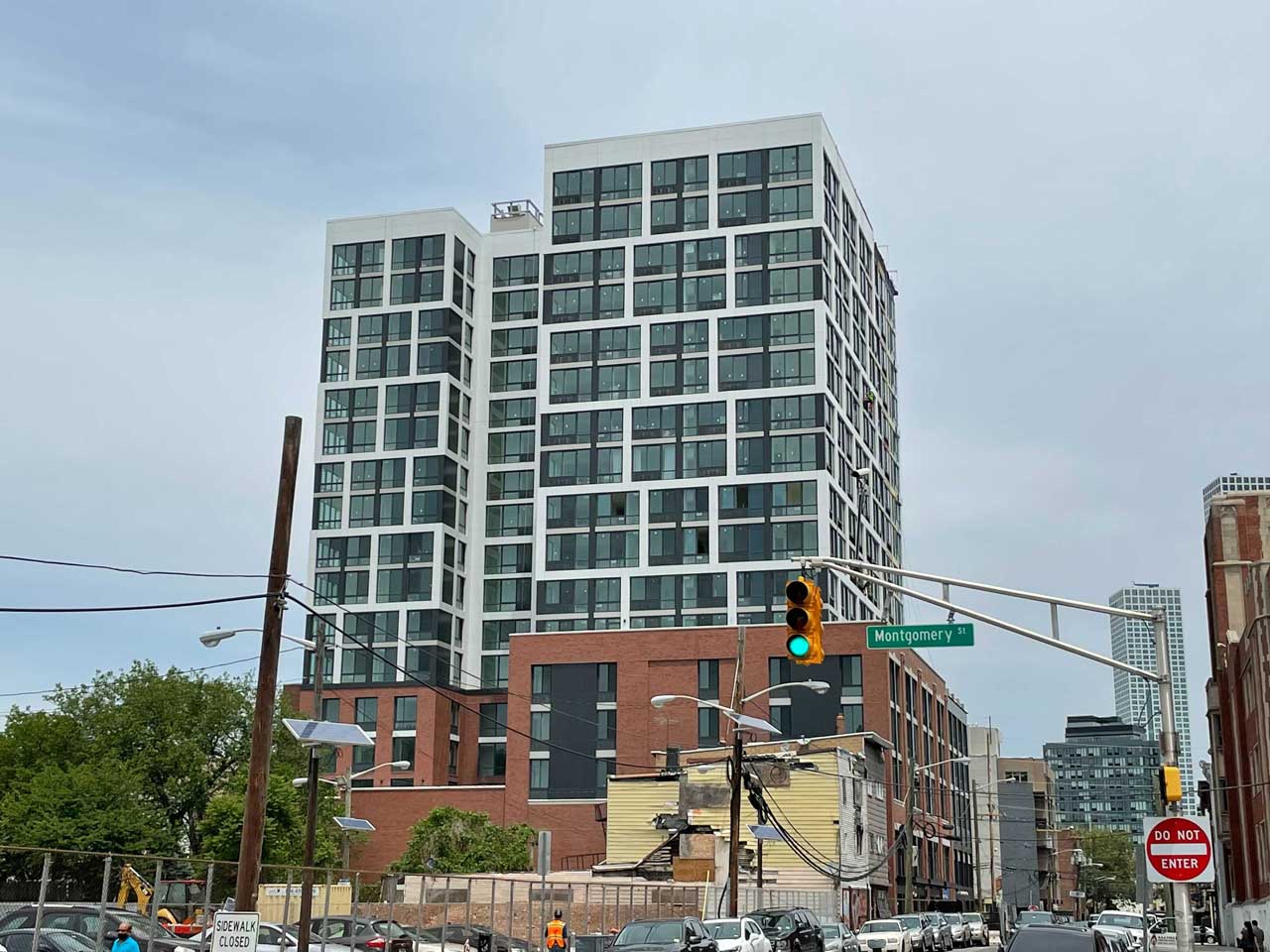 Heading closer to the neighborhood's PATH station, a 20-story high-rise at 26 Cottage Street has topped out. The development, from Great Neck-based Namdar Group, will include 166 rental apartments featuring various in-home concierge services like weekly tidy-ups, grocery delivery, and more.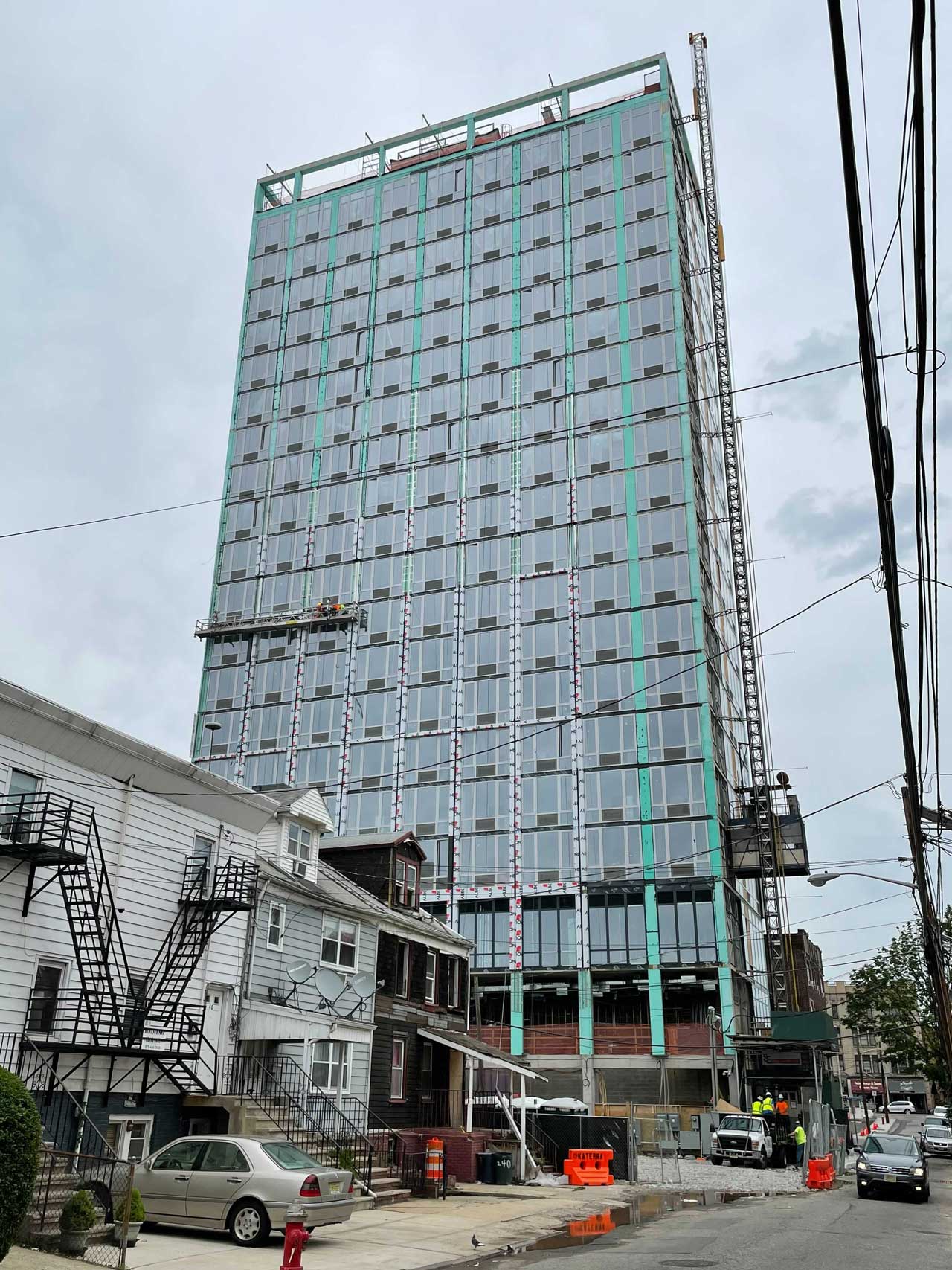 One side of 26 Cottage Street is being left blank to accommodate a future mural on the building. The project is one of several towers Namdar Group has planned or approved for the neighborhood, which also looks to convert Homestead Place into a pedestrian plaza lined with retail.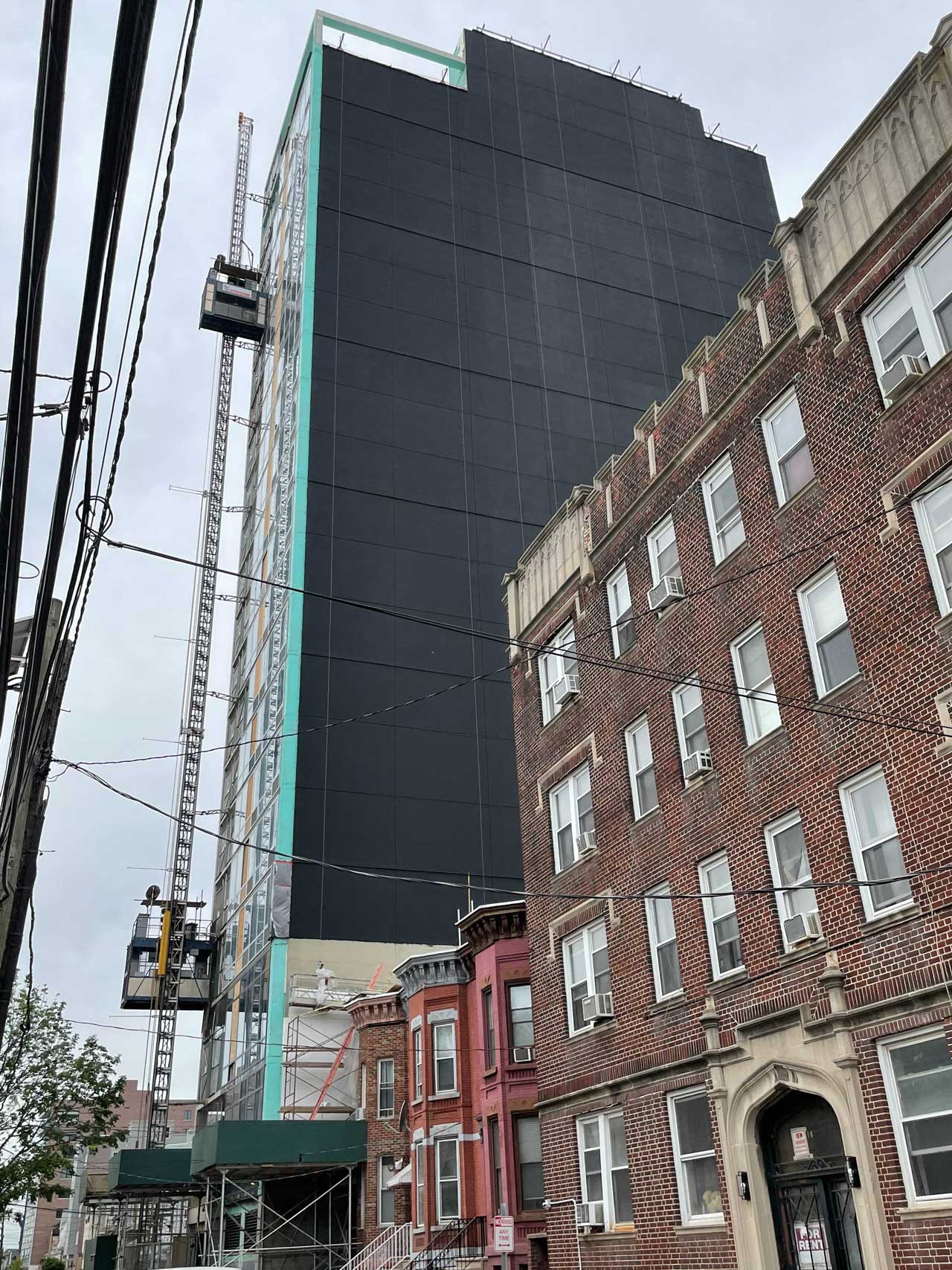 Just off the main stretch of Newark Avenue, another 15-story development is underway at 32 Oakland Avenue. The project, from Morris County-based FM Home Improvement, includes 297 units along with commercial space on the ground floor. In addition, two floors of office space are planned, as are 181 parking spaces.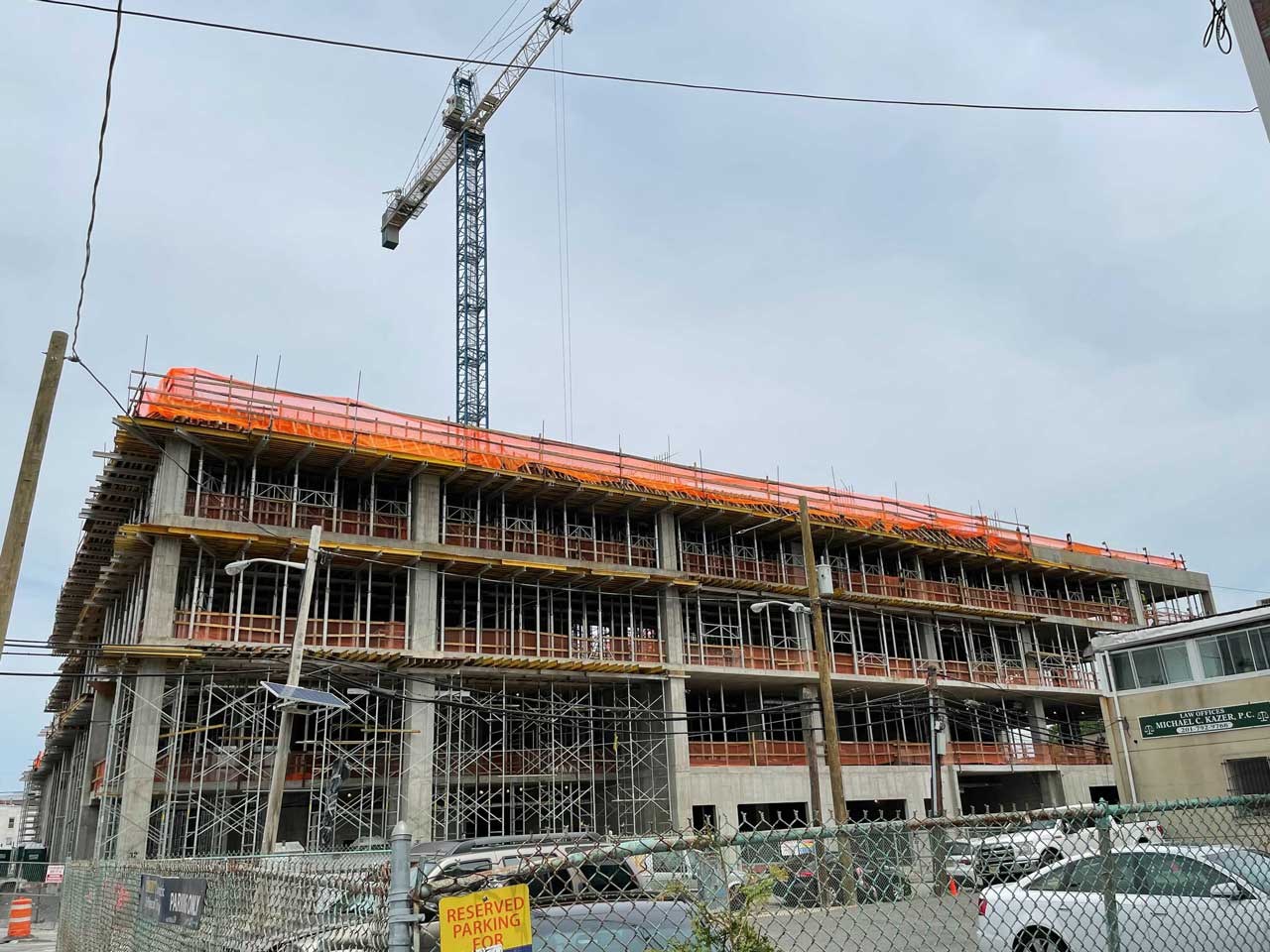 That development is just a stone's throw from the site of the future Frank J. Guarini Justice Complex. Infrastructure work near the property is already complete and proper construction has begun, with an estimated completion slated for 2023.
While high-rises tend to steal the show, smaller developments have also been adding to the landscape. Construction has begun at a parcel near Grandview Terrace at 3060 JFK Boulevard that will add 99 residential units, ground-floor commercial space, and 50 vehicle parking spaces to one of Jersey City's main thoroughfares.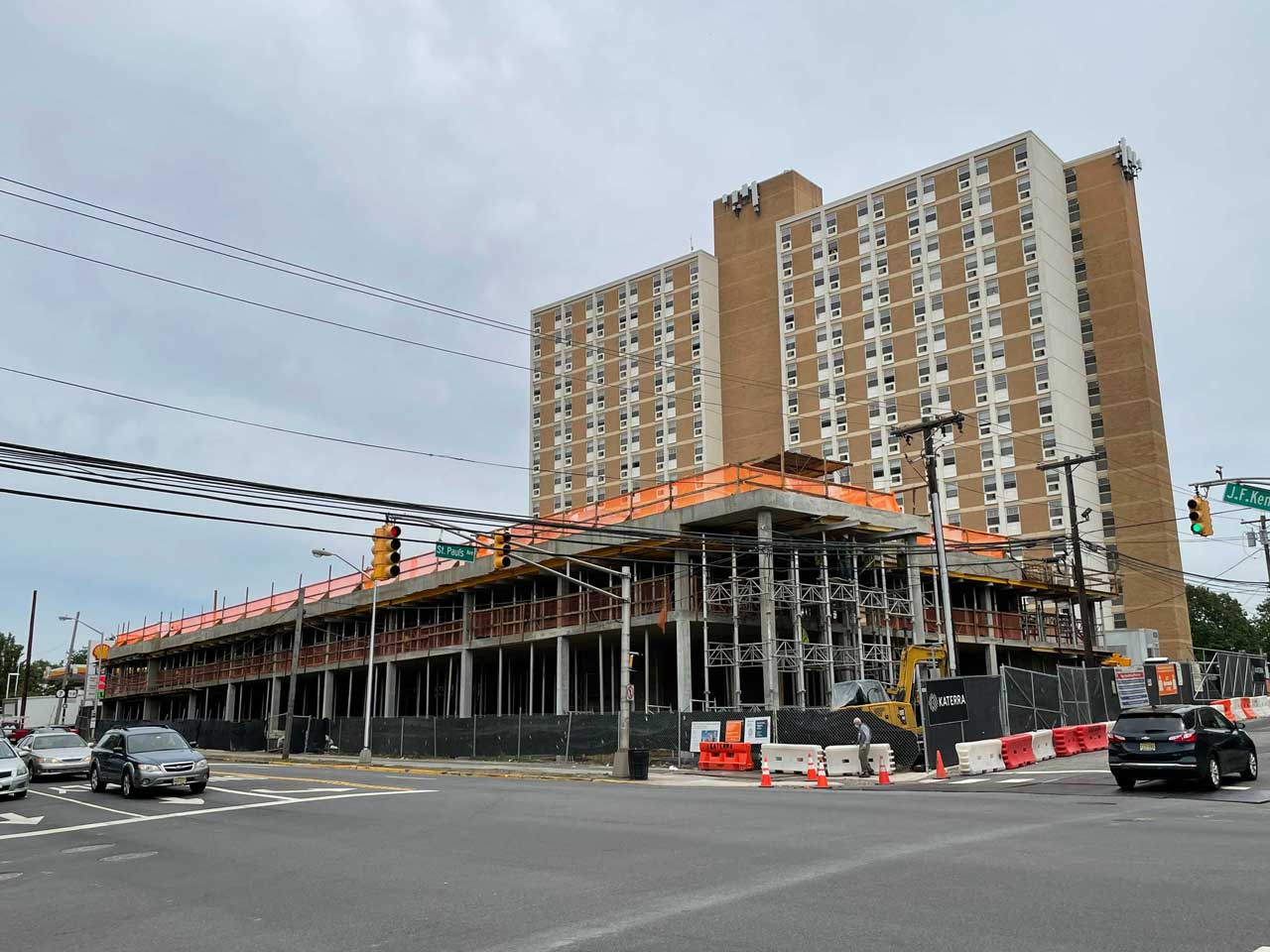 An 83-unit development at 39 High Street from Titanium Realty Group that will add 83 units to the stretch has also begun to go vertical. A smaller development at 348 Baldwin Avenue, dubbed Hilltop at JSQ, will soon add 45 condominiums to a new construction marketplace that is dominated by rentals.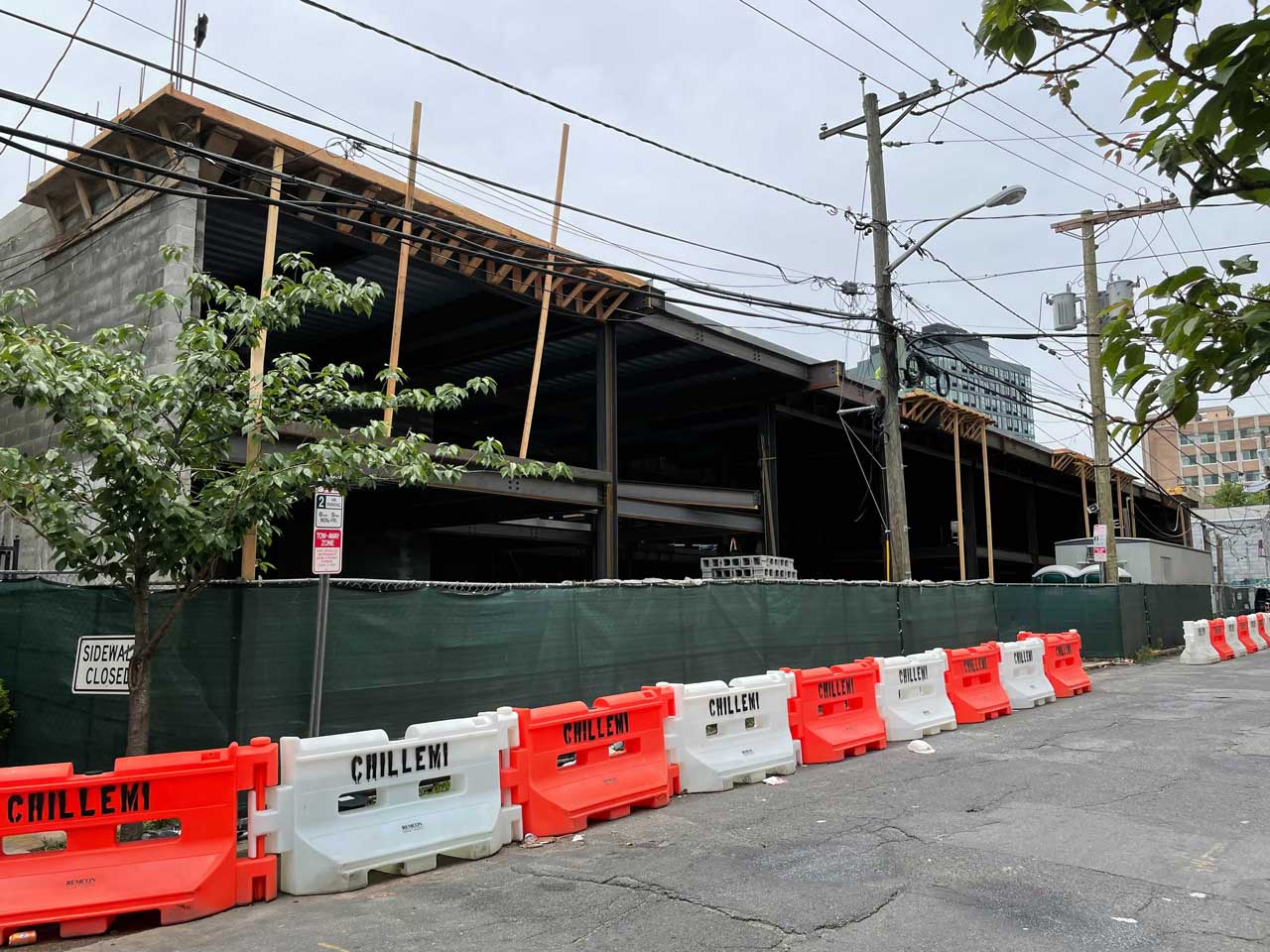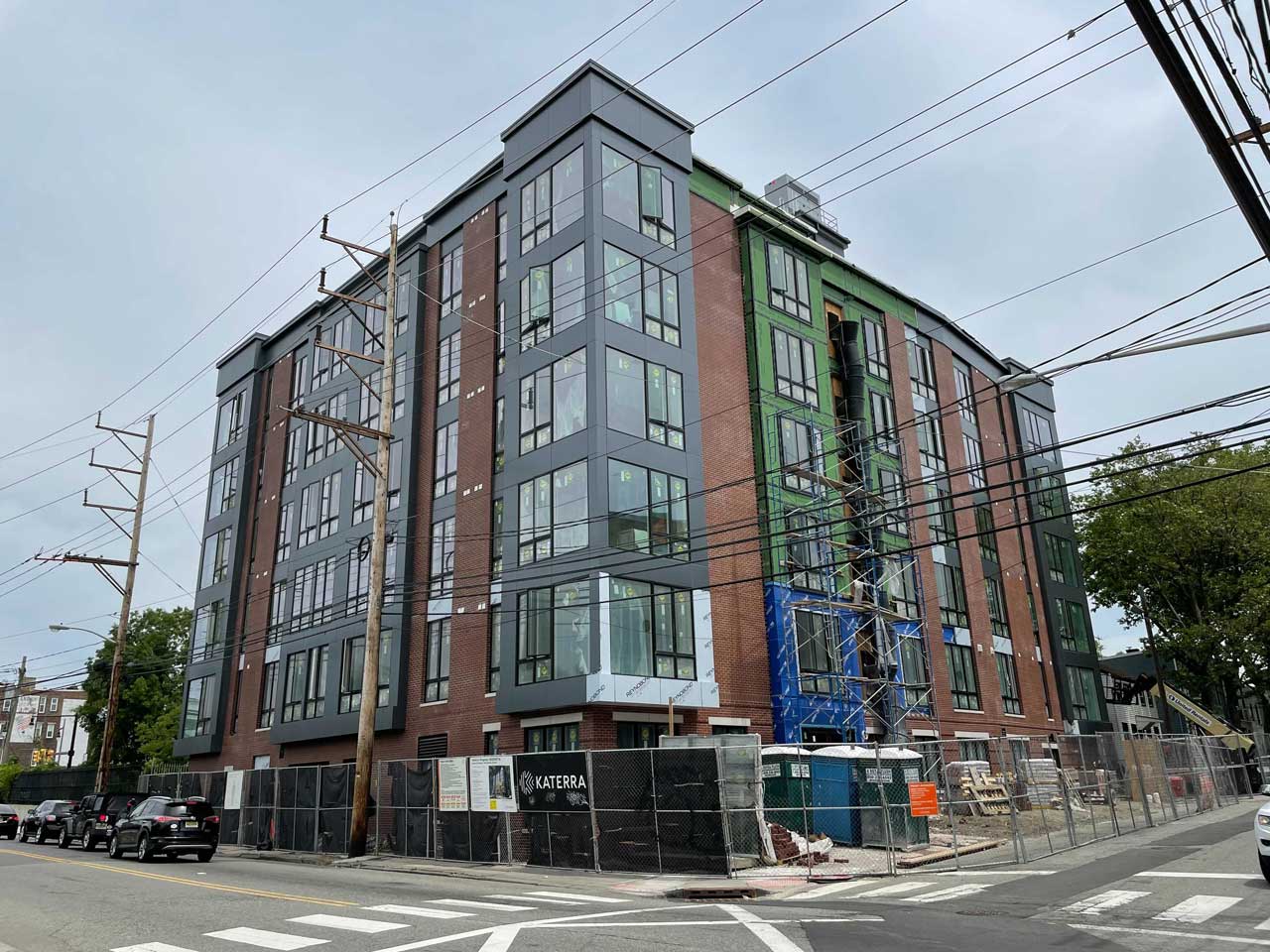 Despite the hum of construction, there are a few prominent developments that have stalled in the neighborhood. Ironstate's Urby Journal Square, slated to break ground last year before COVID-19 hit, remains a surface parking lot and the company officially shelved another Urby project along Sip Avenue earlier this year.
Kushner Companies' 30 Journal Square also remains in limbo. A 68-story version that included a 12,000-square-foot public plaza and retail marketplace was approved in November 2019, but no work has begun at the property.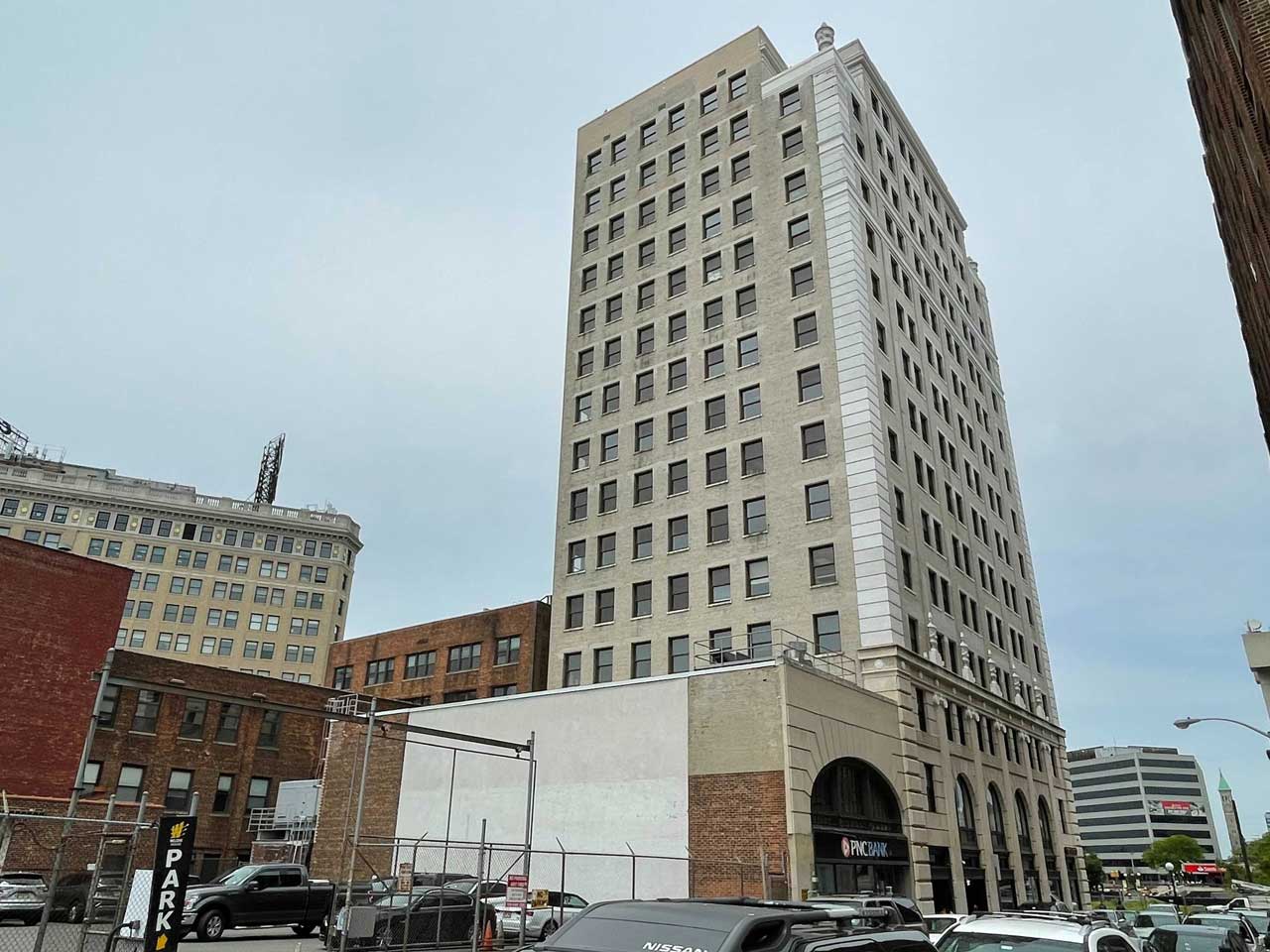 Kushner's One Journal Square across the street is supposedly going to have a different fate. Following a brigade of litigation and various controversies, Jersey City approved a redesign of the 1,723-unit development in January. While construction has not yet begun, both Kushner and Jersey City officials had stated work on the two-phase development would begin in June.
Another long-planned development looks like it is moving forward after lots of false starts. An 18-story tower at 413 Summit Avenue set to include almost 150 units has been in the works since 2019 and excavation work has officially begun at the property.
The Journal Square development party could get even bigger in the coming years with other notable projects in the area like HAP Tower continuing to move forward. Jersey City's planning board recently greenlit a 30-story high rise along JFK Boulevard that includes hotel and banquet space plus another 373-unit development up the street dubbed Journal Square Estates.