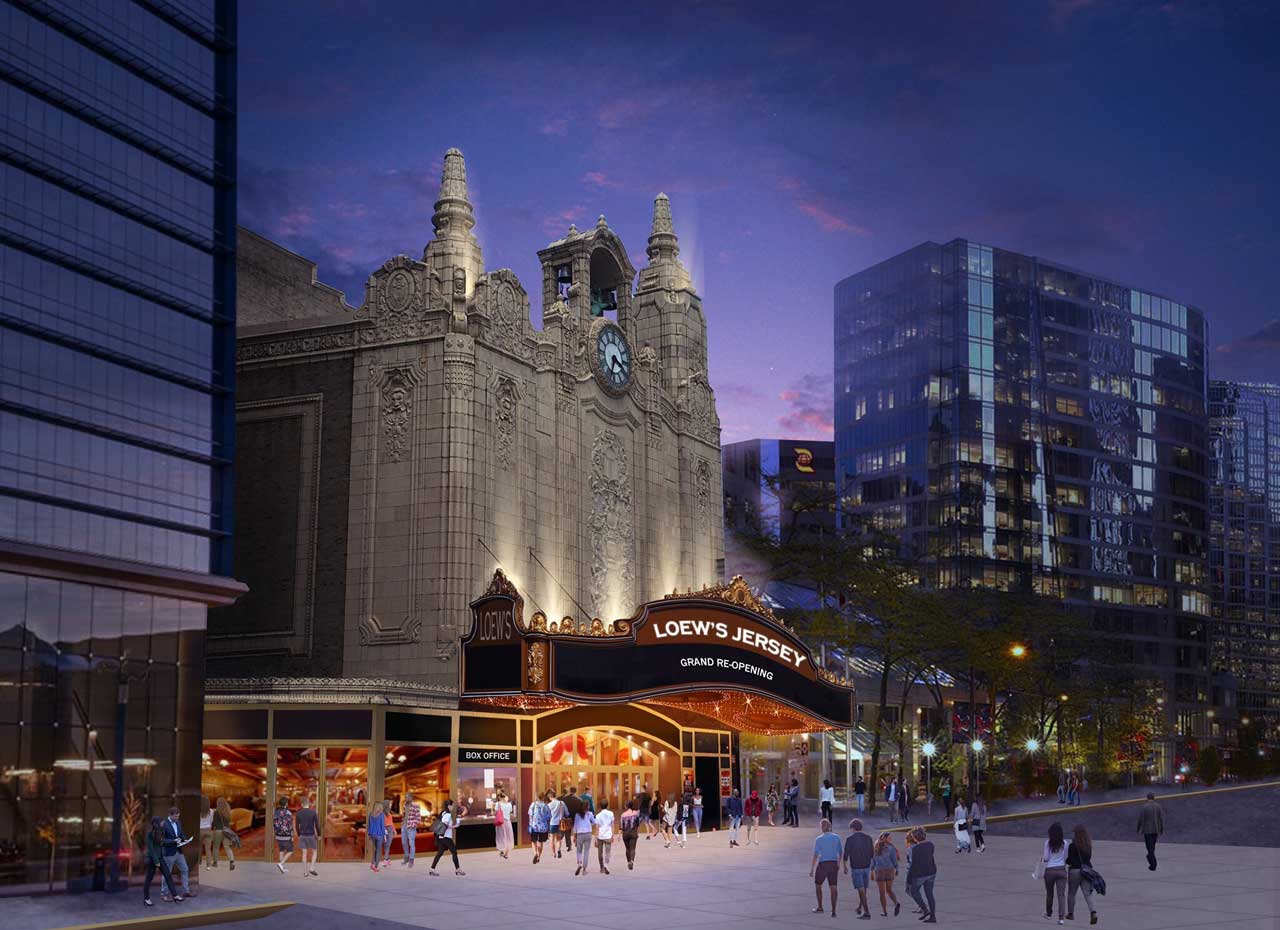 An unpolished landmark that has stood in Journal Square for almost a century is on its way to a deal with a major operator that will revitalize the facility into a 3,330-seat performing arts center.
The Jersey City Redevelopment Agency (JCRA) approved a resolution during their February 22 meeting that designated Devils Arena Entertainment conditional redeveloper for the Loew's Jersey Theatre. A Request for Proposals issued last year was hoping to secure a $40 million renovation of the facility that would be split between the city and the potential operator.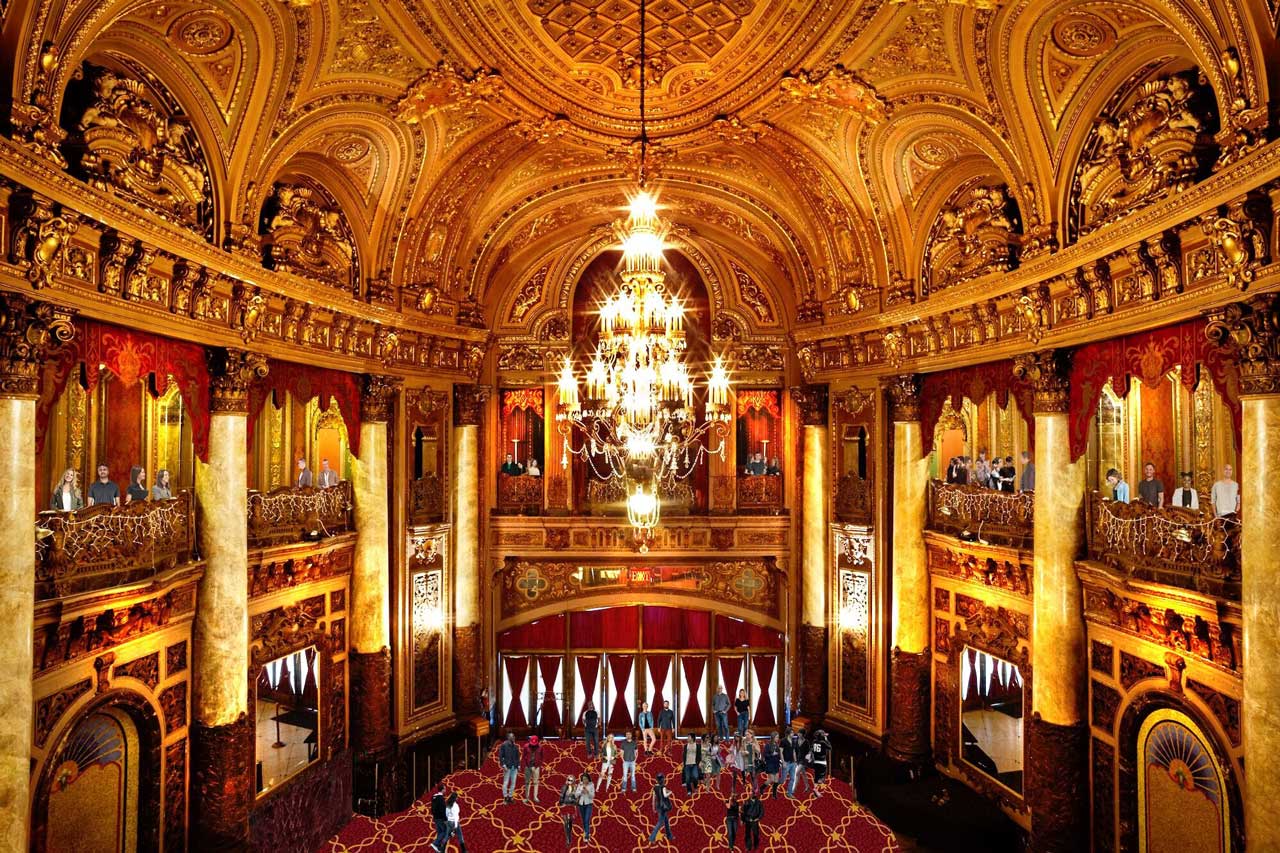 The deal, revealed by Mayor Steve Fulop on Twitter before the JCRA's meeting, is substantially better than those expectations. $72 million will be spent to transform the theatre into a state-of-the-art performance venue that will look to attract both superstar and up-and-coming performing artists.
"The Loew's restoration is decades in the making, and I am encouraged and excited to partner with Devils Arena Entertainment, a reputable entertainment company and operator of the globally successful Prudential Center, as we take this monumental step forward in our commitment to restoring Loew's Theatre to its former glory, reviving Journal Square, and growing our arts community," said Mayor Fulop in a released statement. "This one-of-a-kind partnership signifies our long-term planning for a post-pandemic future where we're confident arts and culture will be a staple of life."
The old-school movie palace was one of five "Wonder Theaters" built in the tri-state area during the late 1920s by the Loew's Corporation, then owners of MGM Studios. The Baroque-style theatre in Journal Square cost $2 million to build at the time and much of the craftsmanship was on full display during an interior tour Jersey Digs was given back in 2016.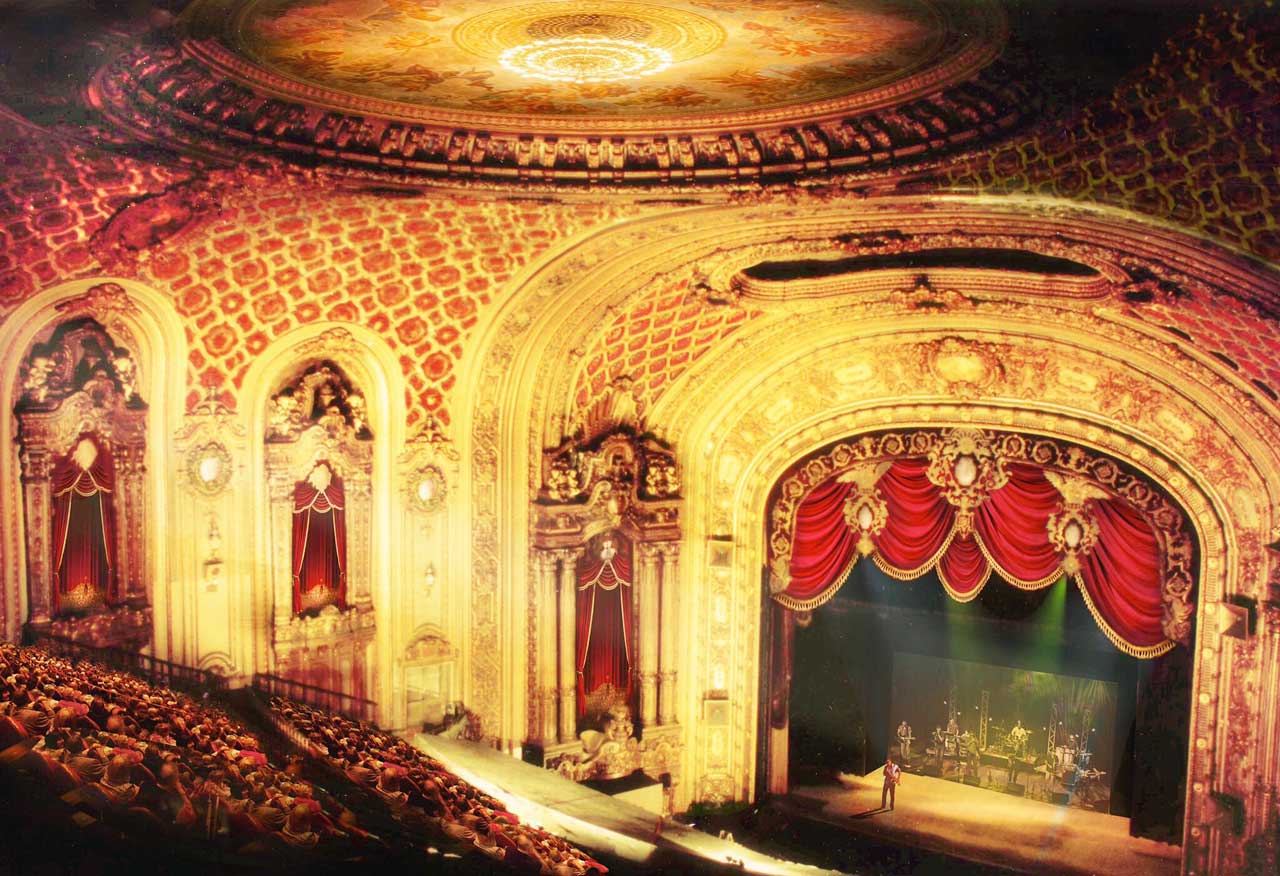 Loew's sadly closed the theater in 1986 and sold it to developer Hartz Mountain the following year. The company wished to demolish and redevelop the land in 1993, but Jersey City bought the theater and signed a lease agreement with Friends of the Loew's (FOTL) to save the property from the wrecking ball.
A legal spat between the city and FOTL over a lease ended when the revitalization was announced last year, but the current theater still isn't up to code and has 1,000 non-usable seats. Millions will be spent addressing those issues plus historic preservation of a stage lighting control board, pop-up microphones, and orchestra and organ lifts.
Upgrades slated for the theater include state-of-the-art visual and acoustic upgrades, revamped concessions and ticketing areas, reimagined ingress and egress points to meet ADA requirements and expand audience capacity, and major infrastructure improvements including HVAC, plumbing, and electrical upgrades.
"The Loew's Jersey Theatre is an iconic community treasure that has played a long, distinguished role as Jersey City's premier arts and entertainment venue," said Hugh Weber, President of Devils Arena Entertainment. "We envision Loew's Jersey Theatre as a catalyst to help the citizens of Northern Jersey get back, literally, on their feet to celebrate world-class arts and music."
The rehabilitation and operation agreement requires Devils Arena Entertainment to work closely with Jersey City and Friends of the Loew's on programming once the facility reopens. The deal allows the company to book at least 20 musical performances annually by nationally recognized artists, but also requires space for ten theatrical or stage performances, ten comedy shows, and an unspecified number of FOTL-sponsored events to balance the theater's content.
The agreement with Devils Arena Entertainment ensures priority to local minority and woman-owned firms looking to work on the project. The city says construction at the Loew's is expected to begin in 2022, with the facility's anticipated opening in 2025.