Just a few months after Pizza Vita closed and told us they had sold their business to a "fantastic restauranteur" who would be a great fit for the neighborhood, an acclaimed baker has moved in and is beginning to bring the space back to life.
Those walking by the 435 Palisade Avenue storefront may have noticed the phrase "Bread and Salt" stenciled on one of the doors in recent days. That business belongs to James Beard Award semifinalist Rick Easton, who opened a bakery in Pittsburgh with the same name back in late 2014. A New York Times profile praised the centuries-old Italian baking tradition used by the business that utilized organic flour, natural fermentation, and a 100% stone-milled, high-extraction wheat flour crop that Easton developed with a local farmer.
Despite the accolades, Bread and Salt sadly closed in early 2016 after a pipe burst at their building and never reopened. Easton announced shortly thereafter that he was moving to New York City and he emerged a few months later cooking pizzas out of Berg'n in Brooklyn.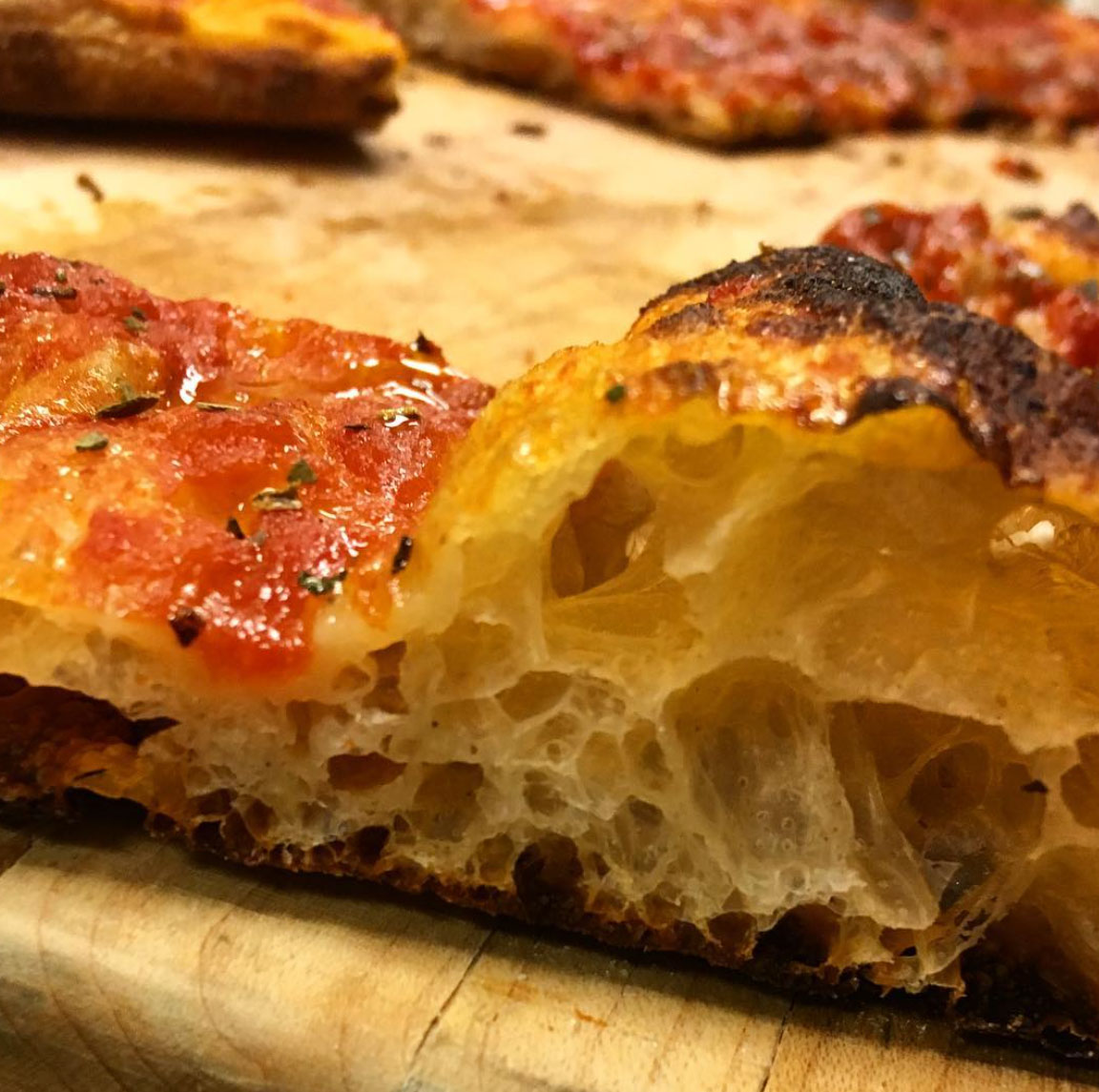 Easton has now headed west to space just off Riverview Park, announcing last week in an Instagram post that he's looking to hire bakers, cooks, and counter people for the new project. The space has already soft-opened in the evenings and is serving limited food options that will be expanded as a grand opening gets closer.
The current menu at Bread and Salt includes several varieties of Roman-style pizza including rossa (which is sauce only), salami, mushroom and sausage, rosemary potato, and zucchini. Other menu items like meatballs, sausage, salads, and fava and dandelions are featured as well as sandwiches utilizing the bakery's famous bread including a mortadella, praga ham, or prosciutto cotto and stracchino.
Bread and Salt currently open daily at 5 p.m. during their soft opening and can be followed on Instagram at the handle @breadandsaltbakery for updates on their full launch.
Related: