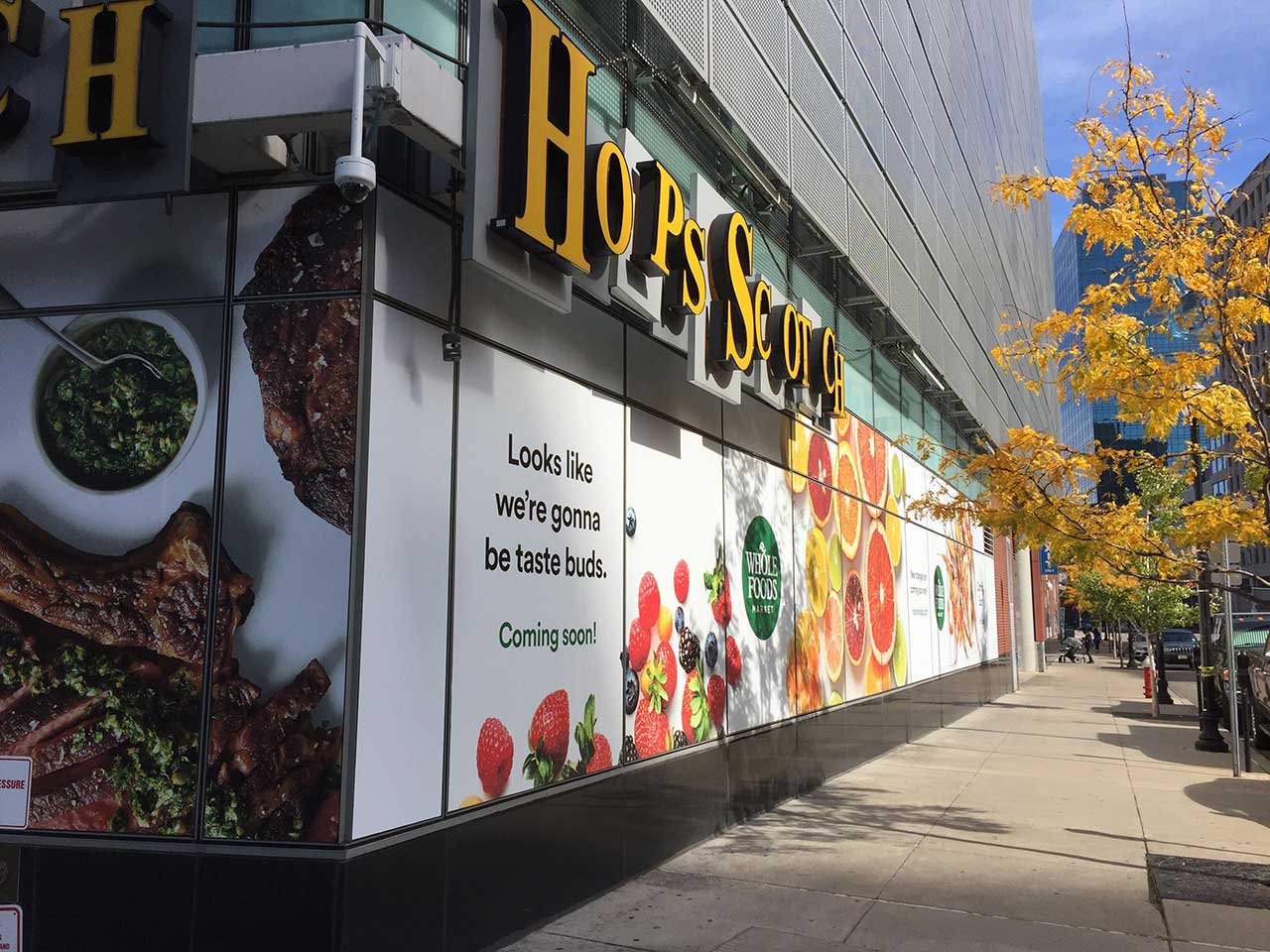 Getting a Whole Foods to open in New Jersey's second largest city has been a long process with a few false starts, but 2021 looks like it will finally be the year that the grocer opens inside of a Downtown office building.
After months if not years of speculation, Whole Foods made it official by announcing their imminent arrival in Jersey City last May. The company will be bringing a 47,000-square-foot market to a building at 286 Washington Street owned by Mack-Cali.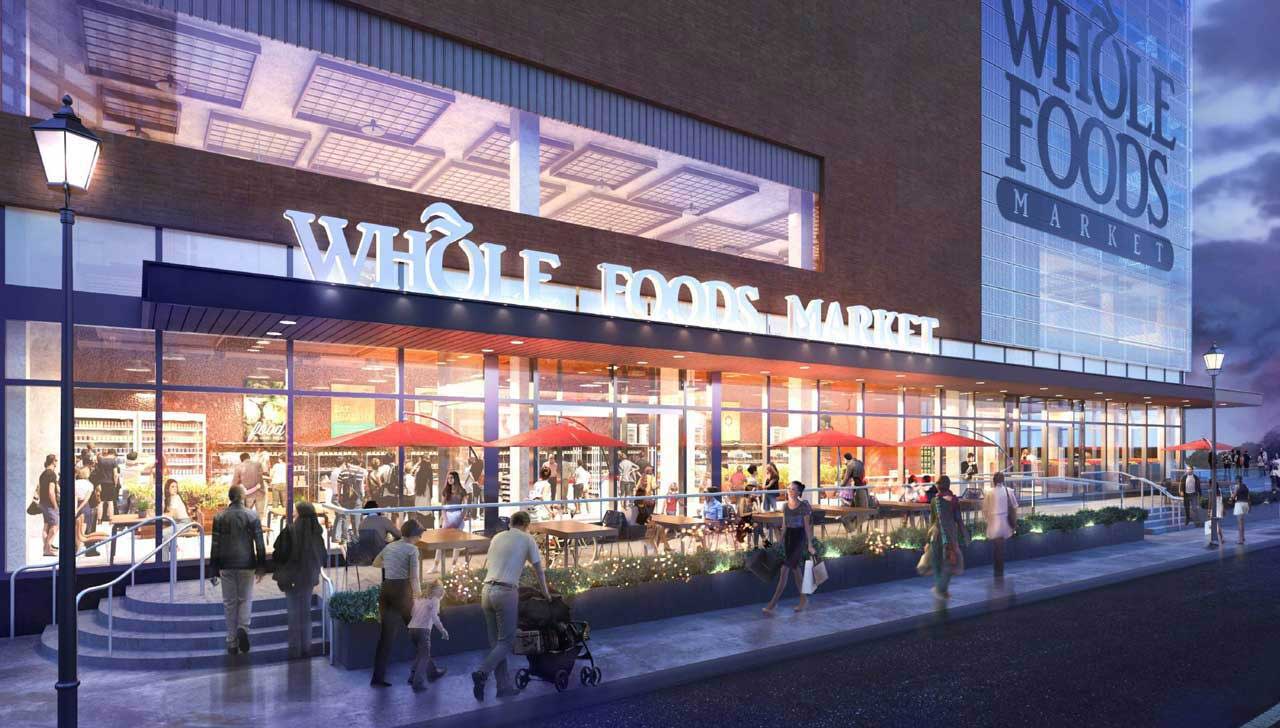 Specifics emerged late last year detailing the market's design, which was drawn up by local engineering firm Dresdner Robin and architect HLW International. The endeavor will combine 25,000 square feet of retail space on the first two floors along the west side of the building and extend retail use into the first floor of the building's parking deck.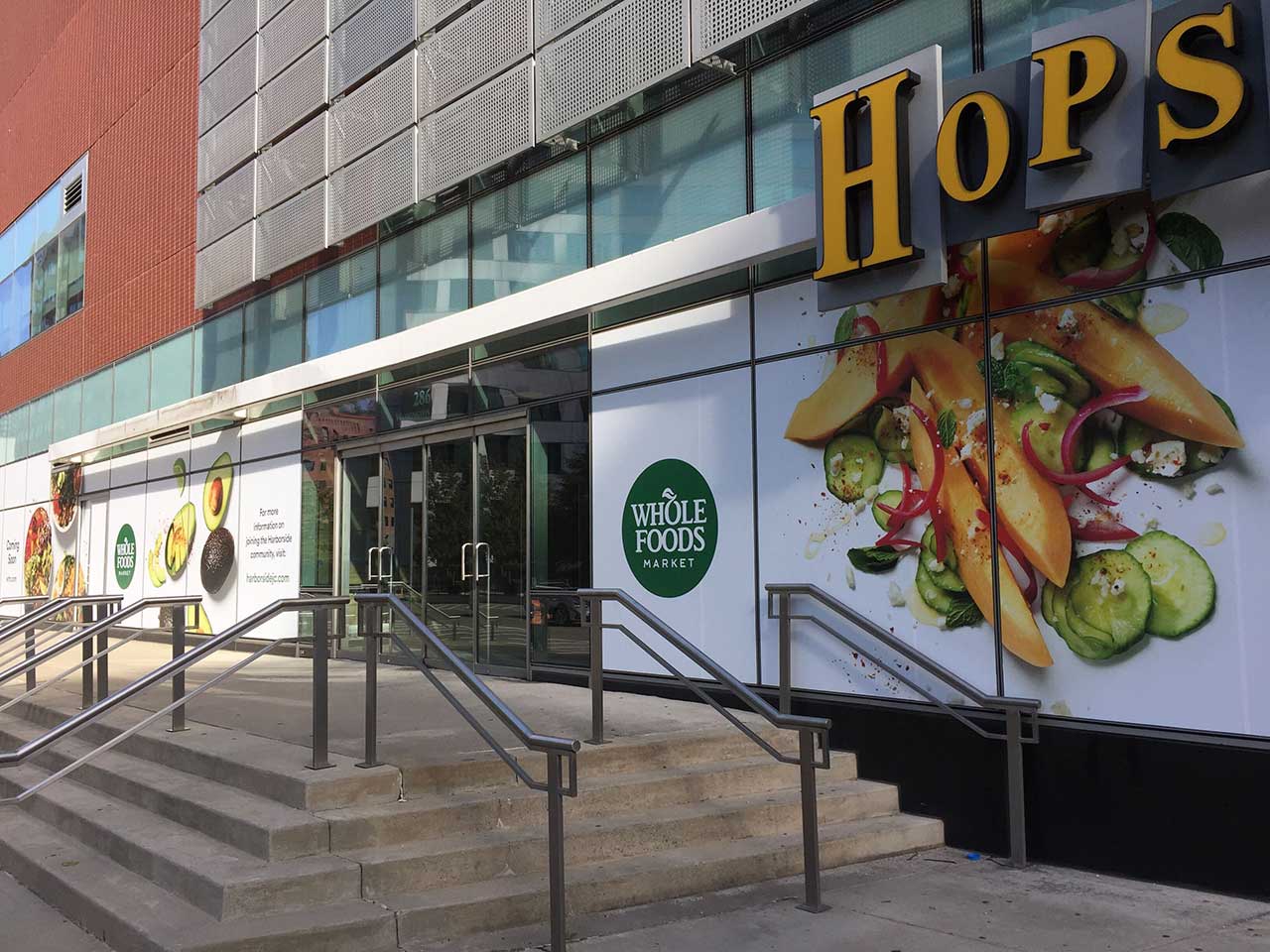 Work to reconfigure the space has begun and temporary signage has been placed on what will be the market's future home. The finished product will sport a total of four signs; two will go up on the west side of the property near the market's entrance, while the structure's north and south sides will each get one apiece.
One major component of the work to bring a Whole Foods to the property has yet to begin. To accommodate a new loading dock for the market, Pearl Street between Greene and Washington streets is slated to be converted into a one-way roadway. It is unclear when exactly that portion of the overhaul could begin, as no official announcement about the work has been made.
When completed, the facility will mark Whole Foods' second location in Hudson county after opening in Weehawken's Lincoln Harbor development last summer. The grocer has not announced any official opening date for their Jersey City location, which should add significant life to an intersection that is seeing a 57-story development dubbed The Charlotte rise across the way.
Related: