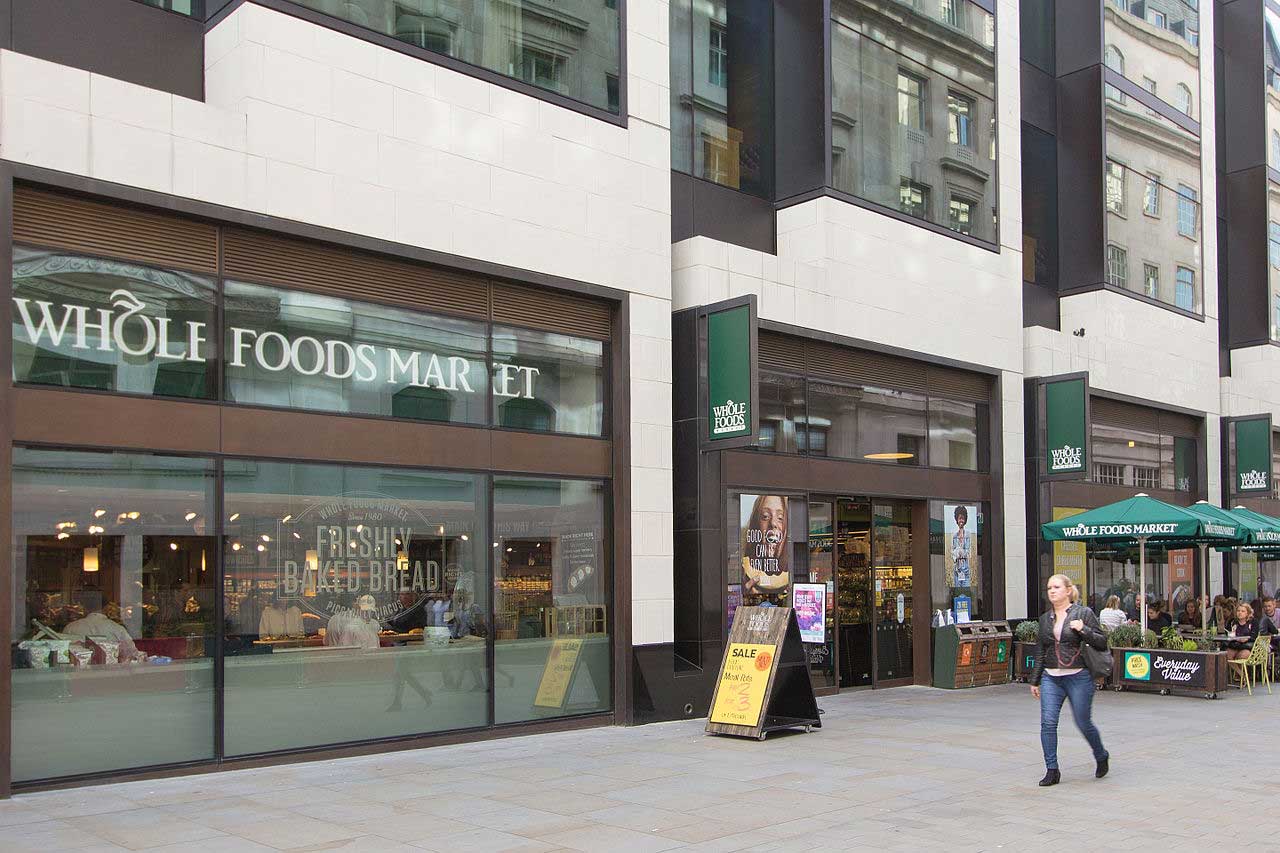 Speculation as to if, when, and where Whole Foods will be opening in Chilltown has been a big topic of conversation ever since the company pulled out of a 2017 redevelopment deal that would have brought the grocer to Hudson County. Good news appears to be on the way, as the company looks close to a deal that would both open a market and set up their northeast headquarters in the city's Downtown.
Credible buzz about Whole Foods coming to Jersey City has been heating up since the middle of last year, when the Jersey Journal reported that the company was focusing on opening a store near the Grove Street PATH station. Late last month, CoStar wrote that Mack-Cali was negotiating leases with Whole Foods, talks confirmed by their CEO Michael DeMarco.
"We're literally at the one-foot line," DeMarco told CoStar of the Whole Foods lease talks. "It's two deals. It's a store and a lease for office space for their northeast headquarters."
Mack-Cali owns several buildings along the waterfront in Exchange Place, including the massive Harborside Terminal complex that's currently undergoing a revamp. While that property is the likely landing space for the Whole Foods corporate offices, recent activity suggests that another property down the street is being targeted for the market.
Several sources have hinted to Jersey Digs that Mack-Cali's Harborside 4A property, located at 286 Washington Street, is where the market will be opening. Two retail spaces at the building are currently vacant, and a Five Guys outpost is the only current tenant operating out of the ground floor. However, a recent construction permit posted at Mack- Cali's nearby 101 Hudson Street for a "new quick-serve restaurant" suggests Five Guys will be moving to that space, although the chain has not responded to our request for confirmation.
If Five Guys does vacate the 4A property, Whole Foods will have three storefronts spanning an entire block to combine for their market. Whole Foods has officially listed Jersey City as one of their "stores in development" on their website, although they've yet to release a statement on where the store will be and have thus far declined to confirm the reports.
However, it's worth noting that Whole Foods took a similar route when planning their upcoming Weehawken store, as they initially listed the market as in development before officially announcing they were opening in the Lincoln Harbor complex just weeks later. Rumors about the location of the Jersey City market heated up over the weekend on a Reddit board.
Both Whole Foods and Mack-Cali have not returned requests for additional comment, but if the past is any indicator, an official announcement could be coming soon.
Related: