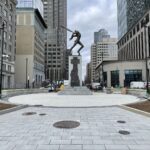 A $5.5 million plan to overhaul a pedestrian zone in Jersey City is starting to come together near the Hudson River waterfront.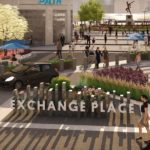 The Exchange Place Alliance District claims that "repeated false assertions" have been made about their Jersey City plan and will be presenting new information to dispute the alleged falsehoods.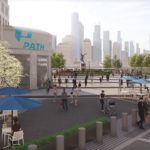 The Jersey City planning board will soon be reviewing a city-backed proposal that will refurbish the waterfront stretch.
A former bowling alley that was a landmark of sorts in West Orange might be torn down and replaced with a Public Storage location.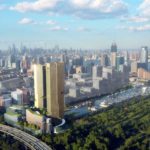 A proposal looks to transform 18 acres of Downtown Jersey City property.
Following months of debate, the city's planning board has signed off on a modified application to bring a walkway, art plaza, seating areas, and more to a pier along the Hudson River.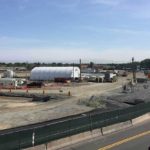 Boraie has submitted plans to build seven five-story buildings, retail space, and parking at properties near the Garfield Avenue Light Rail station.
The prominent Jersey City developer has eliminated a controversial section of their previous proposal that would have made a portion of the park accessible only to residents of their buildings.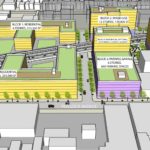 New details have been revealed about a developer's plan to turn the West Side Avenue Hudson-Bergen Light Rail park and ride in Jersey City into a massive complex with 860 units, office space, retail space, and a charter school.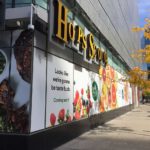 Work to revamp two floors of a Downtown office building into the grocer's second Hudson county outpost is underway, but a few components still need to be implemented before the market can open its doors.