A permanent pop-up coffee shop that emerged Downtown over the summer months quietly launched a new component last weekend that will be coming back for an encore this Sunday.
BattleCat Espresso has experienced quite a transformation since originating as a barista training course. The business, founded by certified Specialty Coffee Association Barista Professional Kevin Leal, began selling their caffeinated concoctions inside the Hoboken outpost of Orale at 1426 Willow Avenue earlier this year.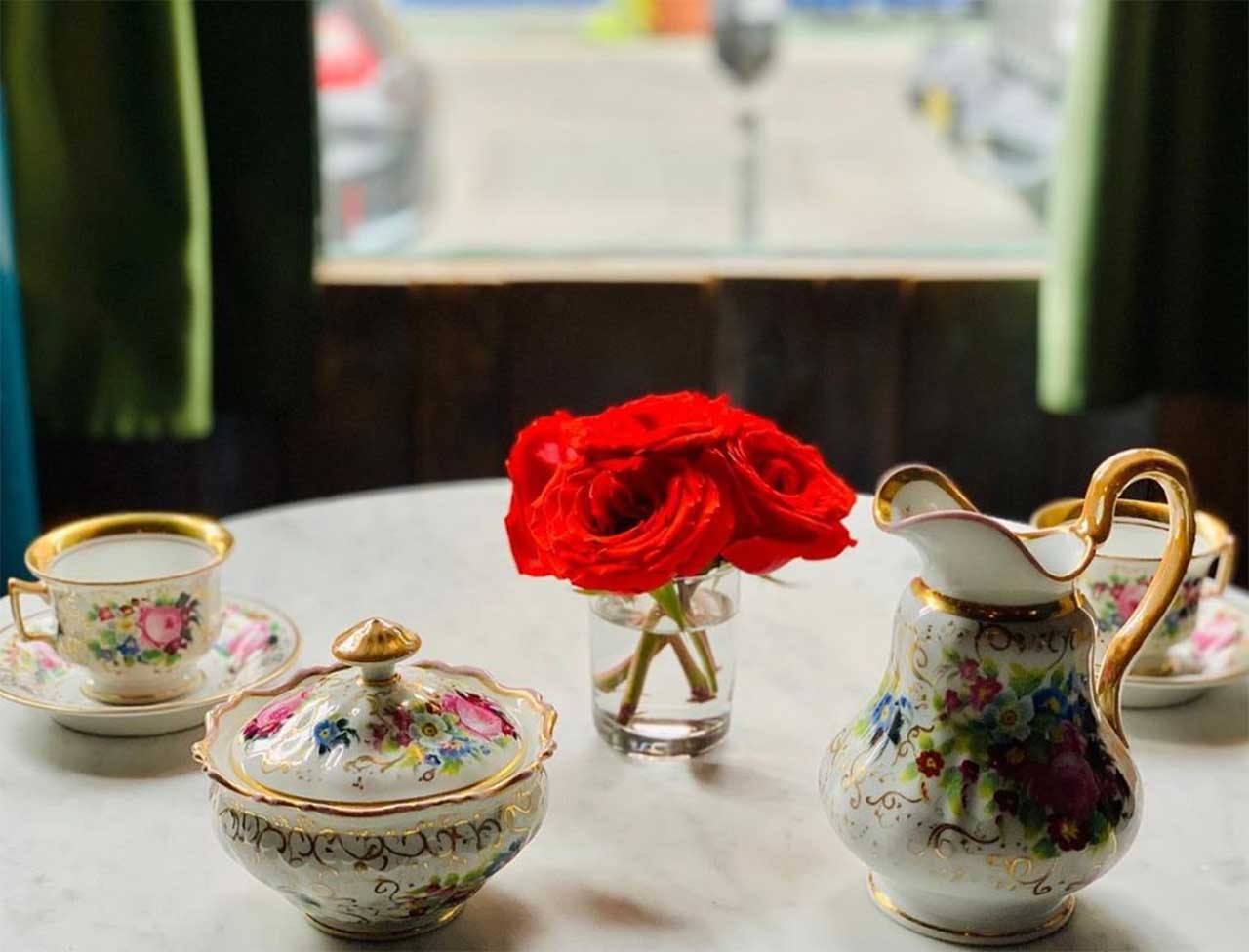 Leal moved the endeavor to Jersey City's Dullboy space at 364 Grove Street back in June, modifying their business somewhat amid COVID-19. BattleCat has been serving locally sourced coffee from ModCup along with espresso-based drinks since and is now utilizing the cocktail bar's indoor space a bit more for a tea service slated for Sundays.
BattleCat's tearoom serves a selection of curated teas via a variety of antique tea sets that harken to a different era. Select pastries from Kearny-based Beans Bakeshop, scones, croissants, finger sandwiches, and other light fare round out the experience, which will open for their second service on October 18.
Hours at BattleCat's tearoom will run from 11 a.m. to 6 p.m. and reservations can be made by sending a DM to the Instagram handle @battlecatespressobar. Tea service is anticipated to run once per week and the espresso bar portion of the business will continue to operate from 7 a.m. to 3 p.m. Tuesday through Saturday, with Sunday hours of 8 a.m. to 3 p.m.
Related: