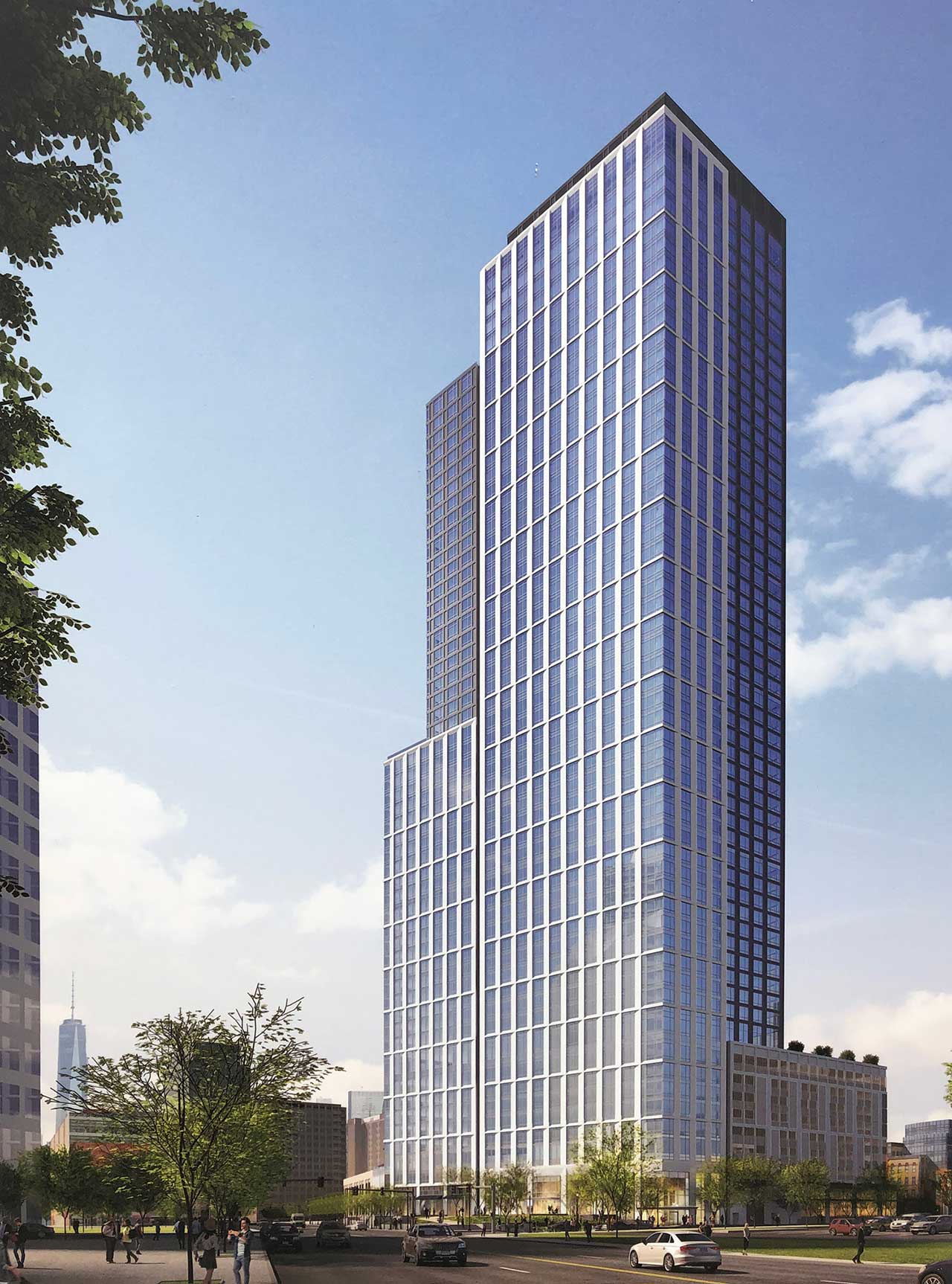 A new tower under construction just blocks from the Hudson River has a new developer and has been redesigned from what was initially approved. However, the project will still see various community benefits built including a new school facility.
Over this summer, a parking lot in Downtown Jersey City was torn up to make way for a 57-story high-rise development. The properties at 25 Columbus Drive and 100 Montgomery Street were initially purchased by L + M Development Partners back in 2014 and they gained approvals for a mixed-use development about three years later.
The Paulus Hook Community Housing Corporation agreed to sell L + M the parking lot and an existing 163-unit affordable housing building under the condition that the current apartments be maintained and updated, as $3 million was to be invested in new windows and façade renovations. Mack-Cali's Roseland Residential Trust then purchased the development rights and submitted an amended site plan last summer that redesigned the exterior of the new building significantly.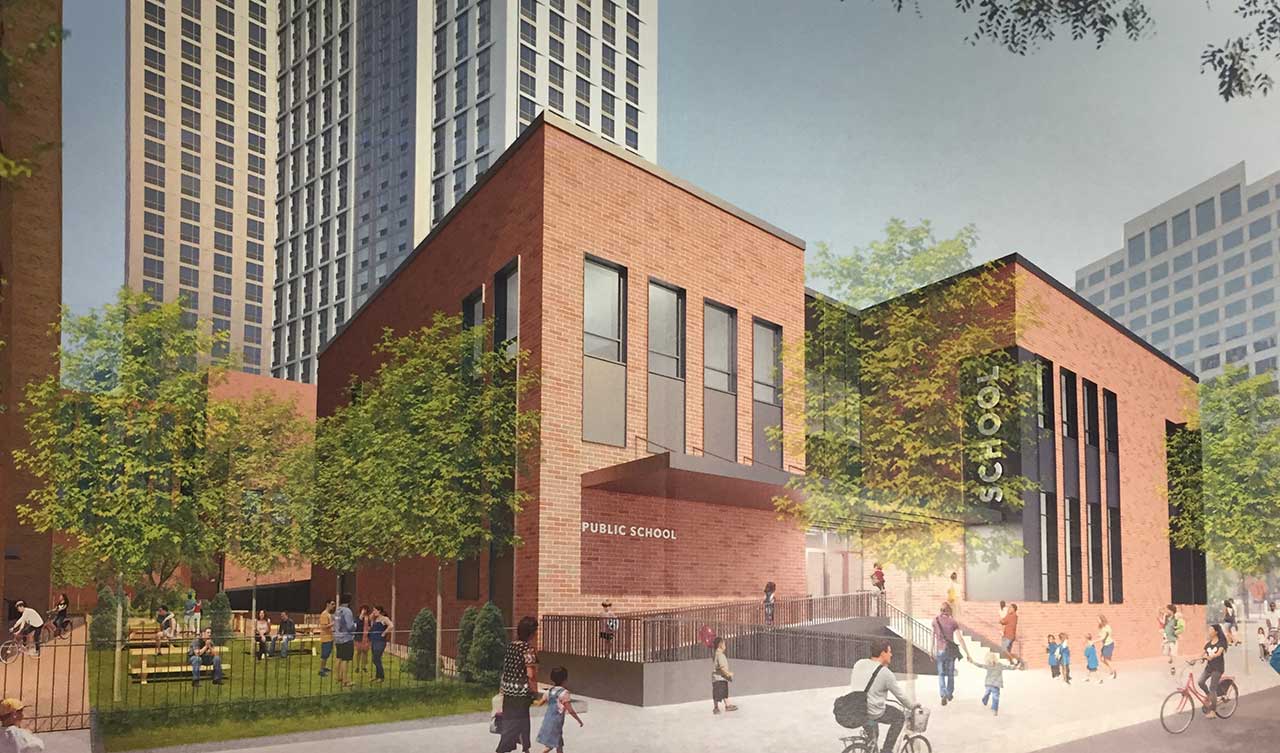 The new version of the project, which is called The Charlotte, was drawn up by Elkus Manfredi and will rise 57 stores and just over 623 feet. It will include 750 total rental apartments broken down as 244 studios, 249 one-bedrooms, 224 two-bedrooms, and 33 three-bedrooms. In a rarity for Jersey City, the project will contain 37 affordable units designated for those with moderate incomes.
17,000 square feet of retail space split between four storefronts in shorter buildings will surround the high-rise, which will include 471 parking spaces. Mack-Cali and Roseland will also be constructing a 36,000-square-foot elementary school in a corner of the parcel to be deeded over to Jersey City for $1 upon completion.
A public plaza will also be built at the corner of Warren Street and Columbus Drive as part of The Charlotte, which was granted a 25-year tax abatement by the city council back in February 2017 by a 6-3 council vote. That abatement appears to still be valid despite the project's changes.
CBRE Capital Markets' Debt & Structured Finance team recently announced that it has secured a $300 million construction loan to finance The Charlotte on behalf of Mack-Cali and Roseland, a transaction that was facilitated by Michael Sherman and Irene Lu of CBRE's Midtown Manhattan office.
The Charlotte is rising directly across the street from where Whole Foods is set to open its first Jersey City market at 286 Washington Street. Mack-Cali also has plans in place for a parking lot directly across the street from The Charlotte that consists of the 40-story Harborside Tower, so it's likely the neighborhood's vertical growth spurt will continue over the next few years.
Related: