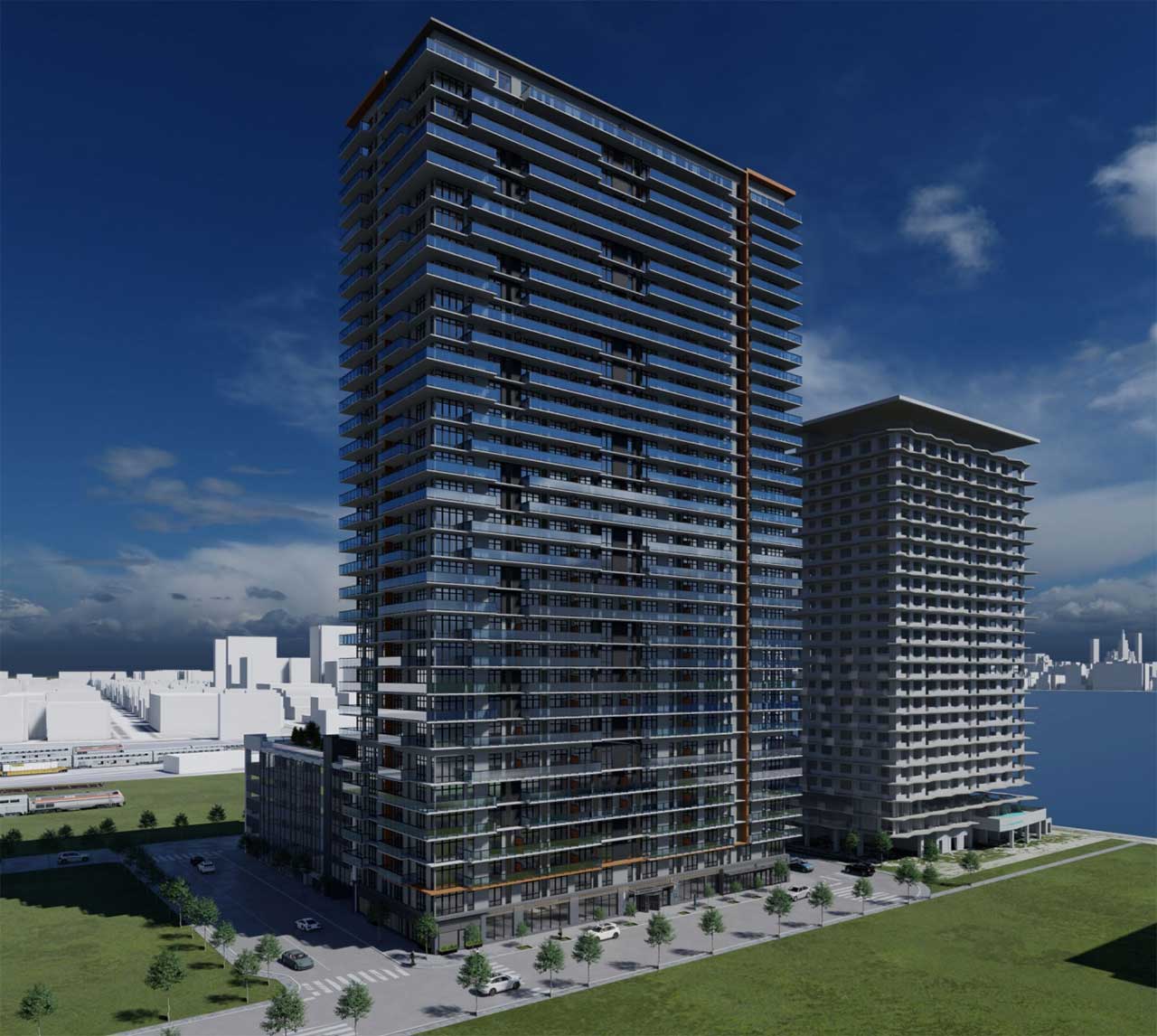 One of the waterfront's most prolific developers is preparing for their next mixed-use project that would rise on a block near the Hudson River and overlook Newport Green Park.
Back in July, we broke the news about a tower being planned inside what's known as Newport's Northeast Quadrant. Spanning about seven acres near the Hoboken border, the remaining vacant land was subdivided into six lots earlier this year.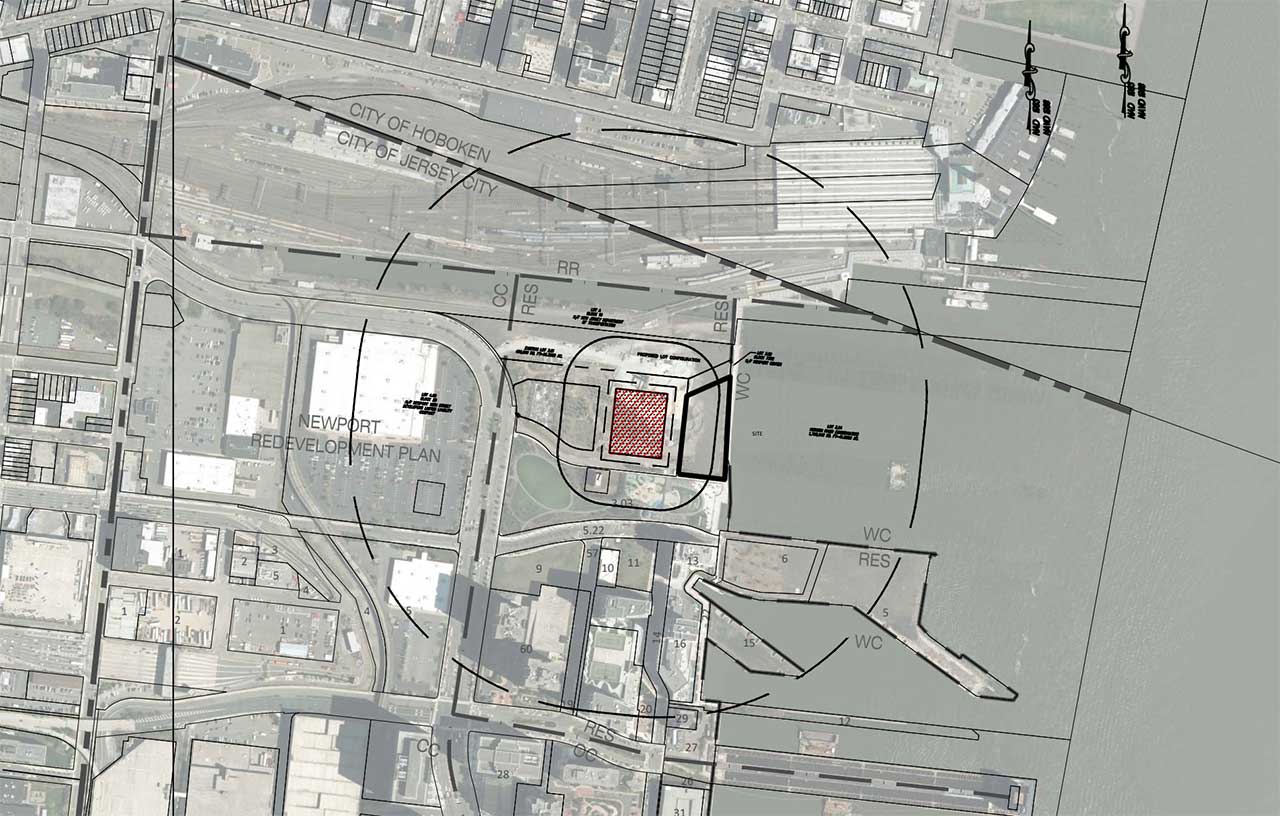 LeFrak will soon be pitching their next project for a parcel that's referred to as 30 Park Lane North, which is just west of the company's soon-to-be completed The Beach. As part of that two-building development, a new eastbound roadway called Park Lane North is being built and both River Drive and North Boulevard are slated to be extended northbound to line up with the sections of those roads that run south of Newport Green Park.
The company's next high-rise would fall between the new sections of River Drive and North Boulevard at a property that has seen some work leveling the lot over the last few months. A new structure that rises 33 stories and almost 362 feet at the tallest point will soon be pitched for the land, which would sport a shorter seven-floor section on the northernmost part of the lot.
Designed by Lambertville-based Minno Wasko, 30 Park Lane North is set to include 391 rental units that break down as 30 studios, 174 one-bedrooms, 153 two-bedrooms, 32 three-bedrooms, and two four-bedroom units. None of the apartments would be set aside as affordable housing, as none are required to be per regulations in place through the end of the year.
Many exterior units would feature balconies at the glass-heavy development, which would otherwise utilize brick and pre-cast stucco on the façade. The shorter section of 30 Park Lane North allows for a seventh floor amenity terrace that would feature decks, a lawn, outdoor fitness equipment, lounge areas, fire pits, a grilling area, chaise lounges, ping pong tables, benches, and a yoga lawn.
The development would include a garage totaling 363 parking spaces, 196 of which would be dedicated to future residents. 30 Park Lane South would add two ground floor storefronts to the streetscape consisting of a 2,752-square foot restaurant spot at the property's southeast corner and another 4,709 square feet of retail along the future River Drive extension.
The proposal conforms to the Newport Redevelopment Plan and represents LeFrak's latest move during what has been a busy year. Plans emerged earlier this year for a 2,000-unit development on a waterfront pier LeFrak owns on Sixth Street and the company had a proposal for a mostly private waterfront park near their Ellipse project rejected over the summer.
LeFrak also has approvals in place for a 258-unit development further west along 18th Street and a 10-story project at 650 Grove Street emerged last month. The company's next move is unclear, but their 30 Park Lane North proposal is slated to be heard by Jersey City's planning board during their December 8 meeting.
Being held on Zoom due to COVID-19 restrictions, the meeting starts at 5:30 p.m. and can be joined at this link or by using the meeting ID 821 4982 8522.
Related: