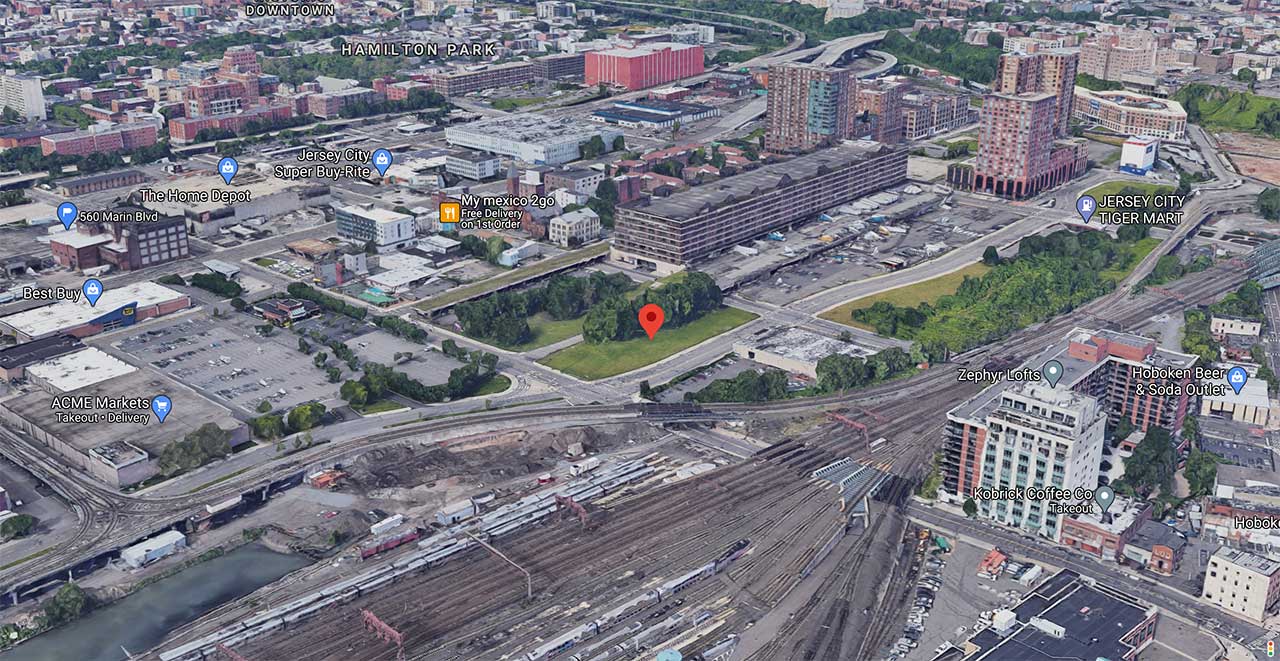 A property in Jersey City located just south of the Hoboken city limits could become the location of a 10-story building if a developer's application is approved.
Newport Associates Development Company, a firm with ties to LeFrak and Simon Property Group, submitted plans to the Jersey City Planning Board calling for a mixed-use project to be constructed at 650 Grove Street. The parcel, which stretches along 18th Street between Grove Street and Marin Boulevard near Lackawanna Center, has long sat vacant and fenced in.
The proposed 110-foot building would include 108 residential units, 35,187 square feet of office space, a parking garage with 80 spots, and no retail space if approved, according to the application package.
There would be 12 studios, 54 one-bedroom units, 30 two-bedroom units, and 30 three-bedroom units, with the application indicating that none would be "affordable housing units."
An addendum to the application noted that under the Jersey Avenue Light Rail Redevelopment Plan, the developer intends to contribute $148,500 to Jersey City's municipal government "to enhance green space" locally. This contribution would reportedly allow the company to develop 108 residential units on the premises instead of the traditionally permitted 81.
A July 16 memo from Connell Foley, LLP to the Jersey City Division of City Planning noted that this application was initially filed in February, but the plans were "then voluntarily withdrawn by the applicant" less than a month later before being submitted once again.
The Jersey City Planning Board is scheduled to hear the proposal by Newport Associates Development Company during its meeting over Zoom this Tuesday, November 24 at 5:30 p.m.
Note to readers: The dates that applications are scheduled to be heard by the Jersey City Planning Board and other commissions are subject to change.
Related: