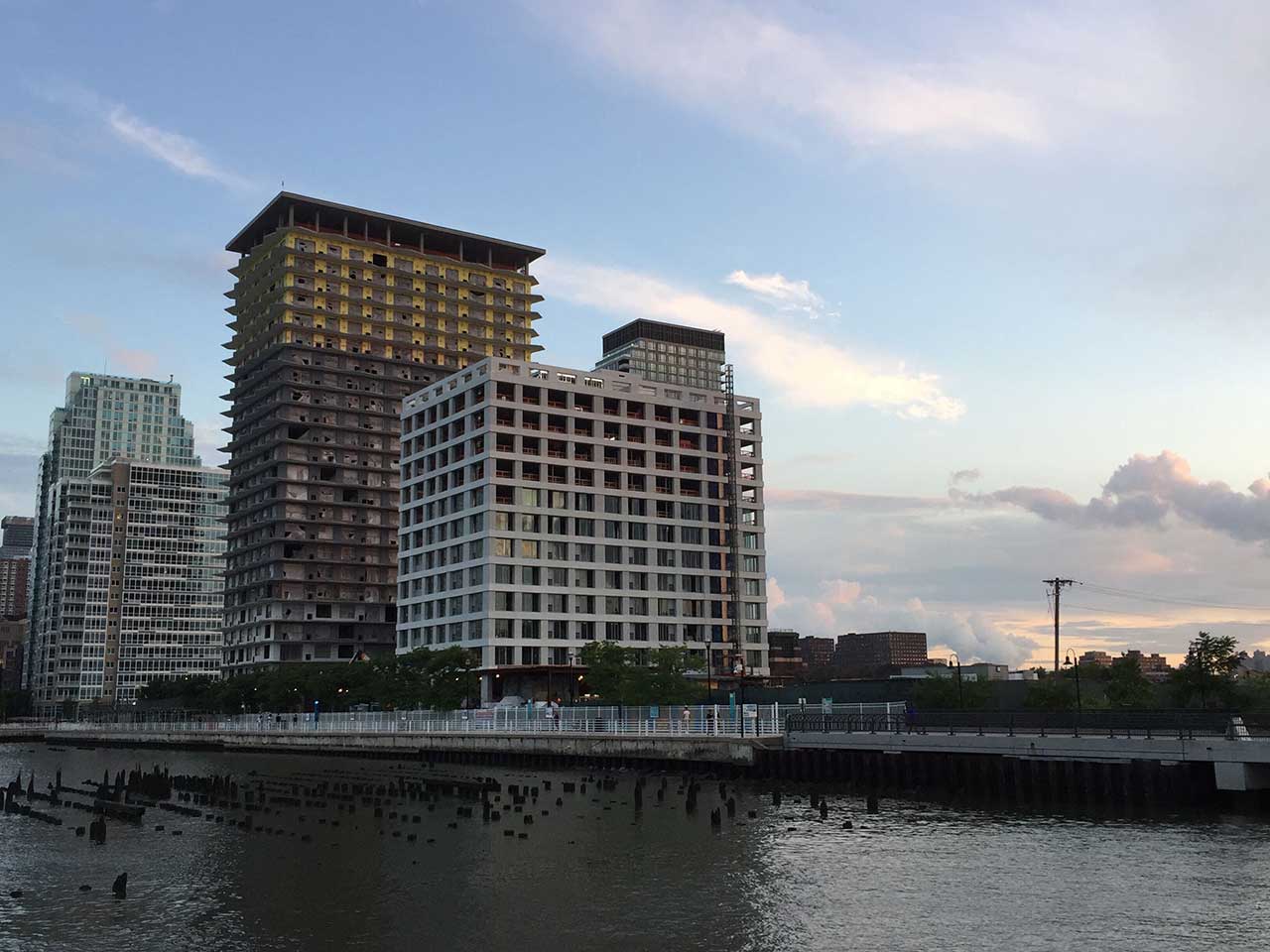 One of the most prominent developers along the Hudson River has spent the last few months quietly planning their next moves and their latest proposal would see construction of a mixed-use high-rise at one of the last undeveloped waterfront tracts near the Hoboken border.
LeFrak has redeveloped most of the city's Newport neighborhood into a modern metropolis from its former post-industrial landscape, but about seven acres of prime space remains vacant. The missing peg lies between Washington Boulevard and the Hudson River Waterfront Walkway and was recently subdivided into six lots by Jersey City's planning board during their June 23 meeting.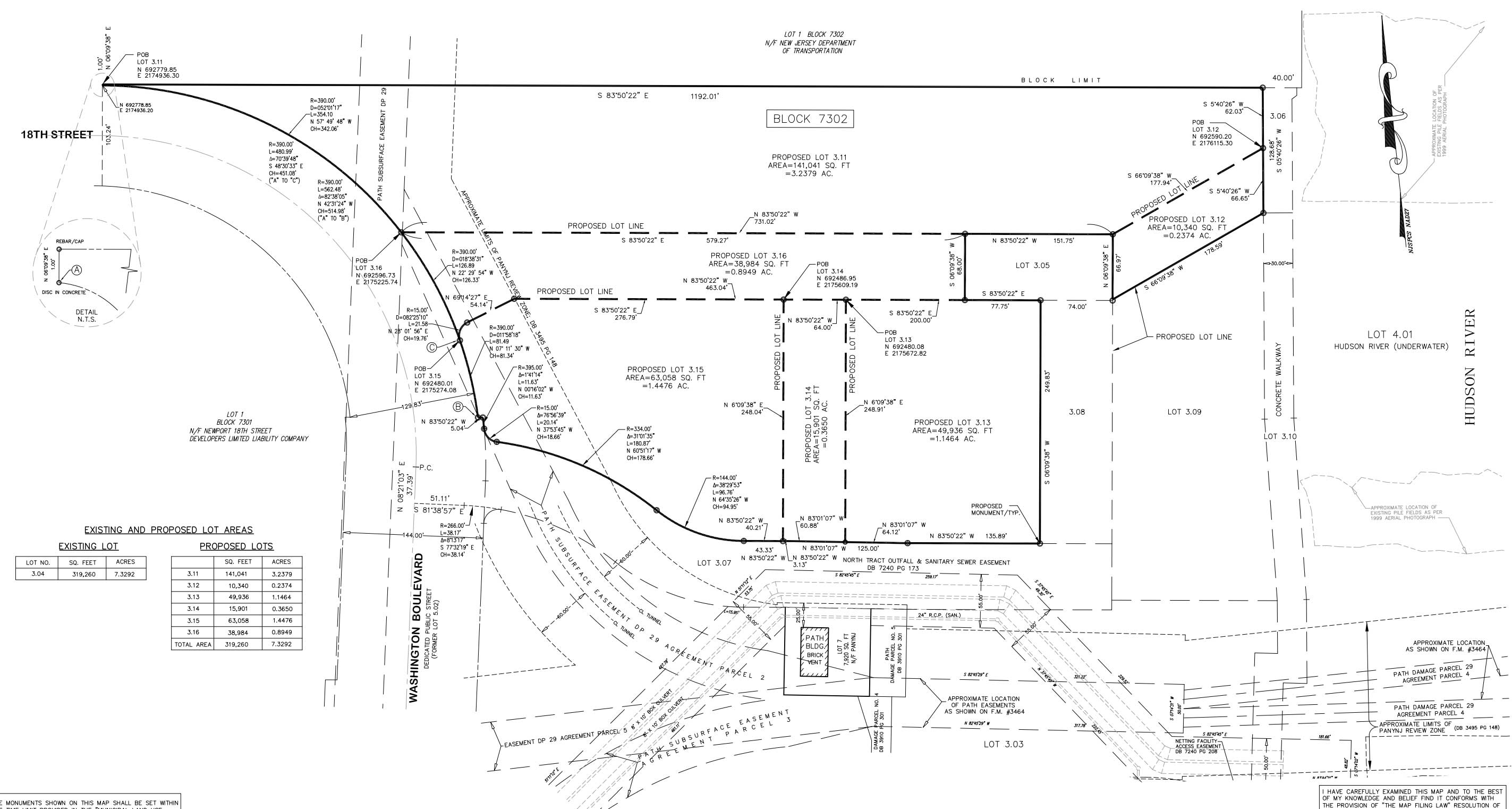 The parcels are just north of LeFrak's 336-unit The Beach development at 700 Washington Boulevard, which is currently being built. A new eastbound roadway to access The Beach will be constructed as part of that project and just north of that street is where LeFrak will be pitching their next development.
Wave 2 LLC, a subsidiary of LeFrak, submitted plans to Jersey City on June 1 looking to develop a lot numbered 3.13 into their latest tower. Listed under the address of 30 Park Lane North, the application calls for a 33-story structure that tops out at just over 349 feet and includes 391 rental units.
The living spaces on the application break down as 30 studios, 174 one-bedrooms, 153 two-bedrooms, 32 three-bedrooms, and 2 four-bedroom units. None of the apartments would be set aside as affordable housing, as none are required to be under current regulations.
Lambertville-based Minno Wasko is the architect of record for the development, which would add 7,970-square feet of ground floor retail to the streetscape. The as-yet-unnamed project would include 363 parking spaces inside of a garage and conforms to the Newport Redevelopment Plan as currently designed.
Renderings of the development have not been released, but the new proposal is scaled back a bit from what LeFrak had once planned for the parcel. Per our previous reporting, Jersey City's planning board granted approvals for a two-tower development at the property that was to include 790 residential units and 794 parking spaces.
Those approvals appear to still be valid after LeFrak was granted a 10-year extension on them in 2017, but the company's new application for the site signals that the previous plans have been abandoned.
The city's planning board has not yet set a date to hear the latest application from LeFrak, a company that has generated multiple headlines over the past few weeks. Their proposal for Newport Pier Park was rejected by the city's planning board last week amid concerns that too much of the green space was designated as private.
Separately, the company submitted plans earlier this year that would bring five high-rises and almost 2,000 units to a pier they own on Sixth Street.
Related: