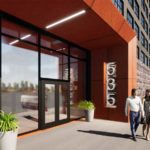 The company will be incorporating a former elevated railway into their latest seven-story project that will complete a three-building revitalization in Jersey City.
The planning board will consider a proposal from LeFrak to construct three buildings along the city's northern border, create a new street, and add three storefronts to the Newport neighborhood.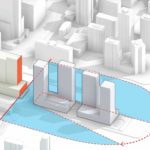 Despite community concerns, the planning board gave an initial green light to a Jersey City proposal that would revitalize a pier.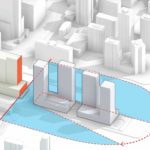 The company's latest application for an 8.5-acre lot they own along the Hudson River in Jersey City now includes over 1,700 units and will be presented during an upcoming special meeting.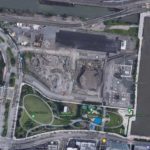 The developer has submitted plans to construct a trio of mixed-use buildings in downtown Jersey City.
The developer's latest Jersey City high-rise includes ground-floor retail space plus a parking garage.
Condo owners at the nearby Mandalay on the Hudson are claiming the 1,998-unit proposal would enrich developers "at the expense of residents' safety and quality of life."
The company is looking to extend a roadway into an eight-acre Newport pier while building a mixed-use project featuring 1,998 units, parking, retail, and public open space.
Following months of debate, the city's planning board has signed off on a modified application to bring a walkway, art plaza, seating areas, and more to a pier along the Hudson River.
The prominent Jersey City developer has eliminated a controversial section of their previous proposal that would have made a portion of the park accessible only to residents of their buildings.