A property located along the western edge of Downtown Jersey City could become the site of dozens of residential units.
The 27,684-square-foot lot at 454 2nd Street is where developer 454 2nd JC Group, LLC is seeking to construct a four-story building with 48 units, according to municipal development filings.
The developer's application says that there would be 20 one-bedroom units, 14 two-bedroom units, seven three-bedroom units, and seven units with at least four bedrooms, but none would be "affordable housing units."
"The roof will be occupied by small private rooftop terraces for the fourth-floor units, as well as mechanical equipment and a partial green roof," according to the project's principal points statement. The statement shows that there would also be a parking garage on the first floor with one space per unit.
Site plans from Bodnar Architectural Studio refer to this building as the "Merseles Lofts" and indicate that the project would include a gym, game room, and lobby lounge along with open courtyard space.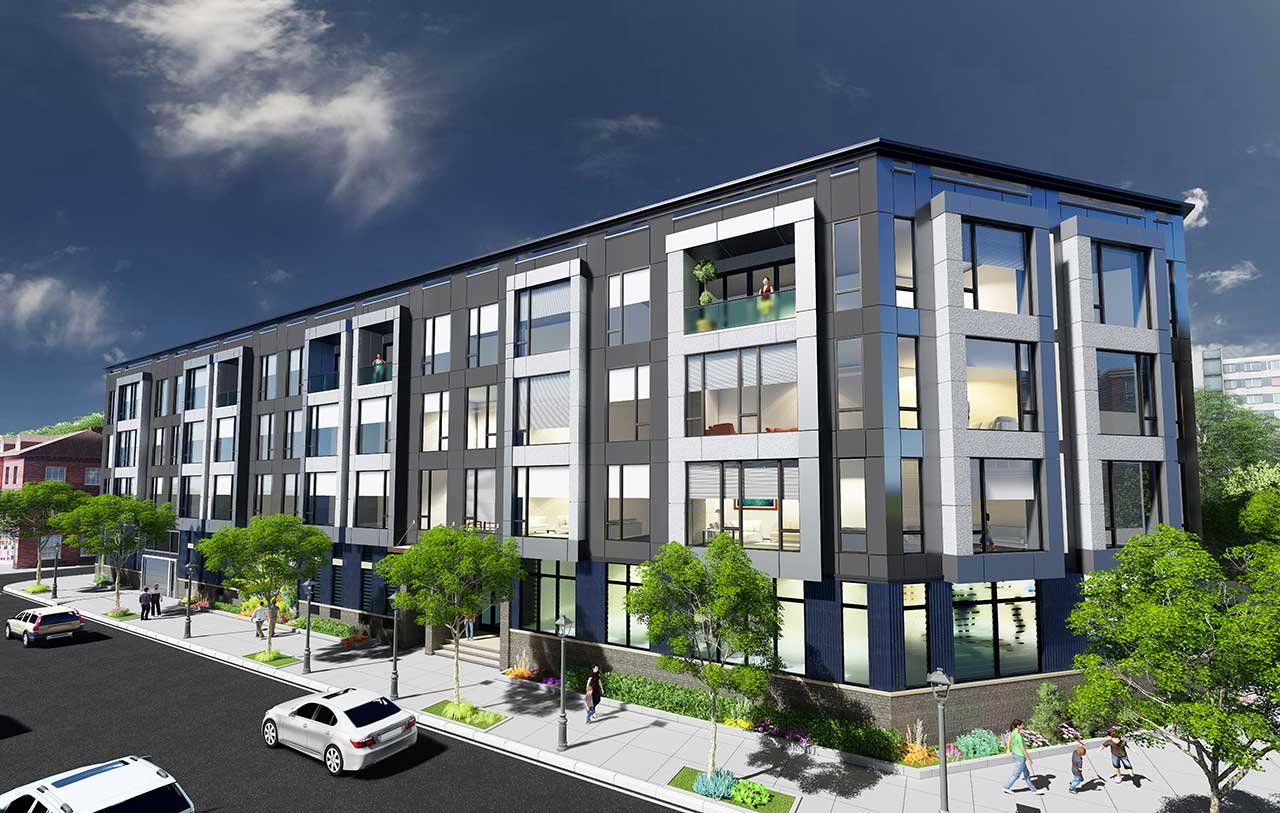 The application materials do not state whether the residential units would be offered for rent or for sale. However, the website of Jersey City-based Norkez Properties features an undated rendering for a development at 454 2nd Street and mentioned plans for "48 luxury condominiums."
The executed application includes addresses for the developer on Newark Avenue and Grove Street that are also listed on Norkez Properties' contact page.
Located in the shadow of the Newark Bay Extension/I-78 across 3rd Street from P.S. 5, much of this largely vacant property previously consisted of commercial buildings. A two-story house remains within the boundaries of the parcel along 2nd Street, but the principal points statement states that this structure is slated to be demolished in order to make way for the new building.
The Jersey City Planning Board is scheduled to hear this matter on Tuesday, December 8, according to a public notice. The board's meeting will begin over Zoom at 5:30 p.m.
Note to readers: The dates that applications are scheduled to be heard by the Jersey City Planning Board and other commissions are subject to change.
Related: