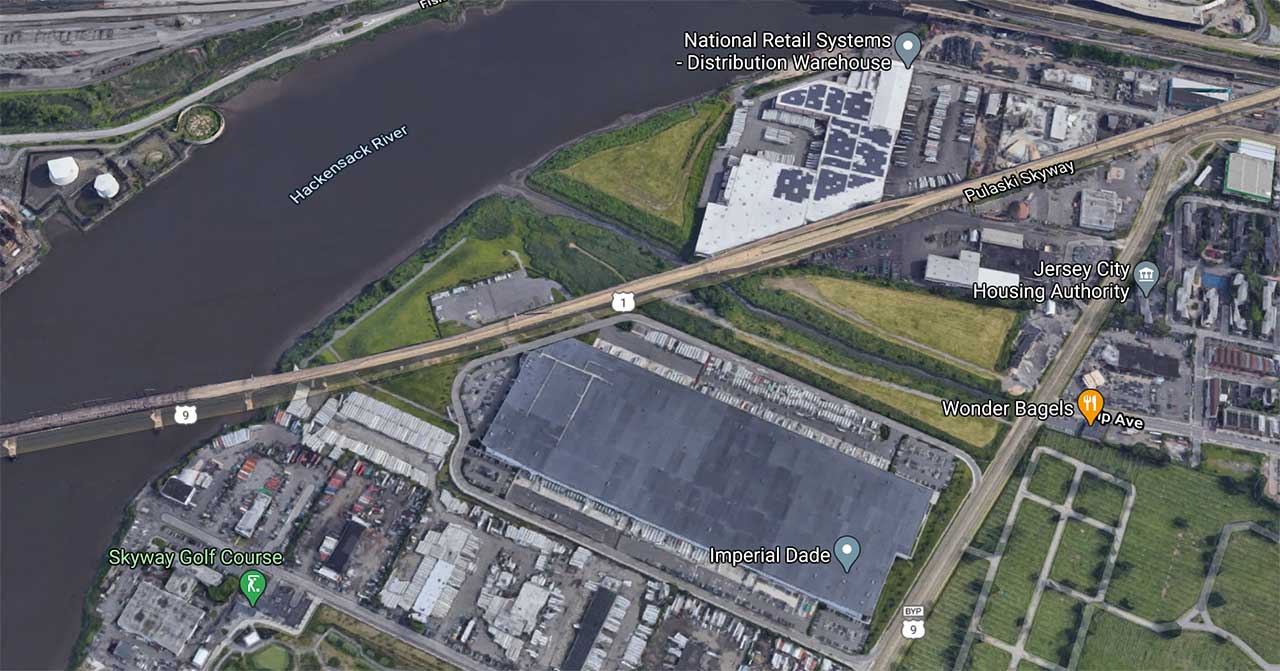 An infamous former landfill that welcomes drivers to Jersey City as they head north on Route 1&9 will finally be transformed into a 12-acre park following years of environmental cleanups, a move that hopes to spark further revitalization along the Hackensack River.
Mayor Steve Fulop, in conjunction with the City Council, Jersey City Parks Coalition, the Hackensack Riverkeeper, and the Skyway Park Conservancy, held a press conference yesterday detailing plans for the forthcoming Skyway Park. The future greenery will rise on 12 acres of land between the Pulaski Skyway and the Whitpenn Bridge that was once home to the PJP landfill.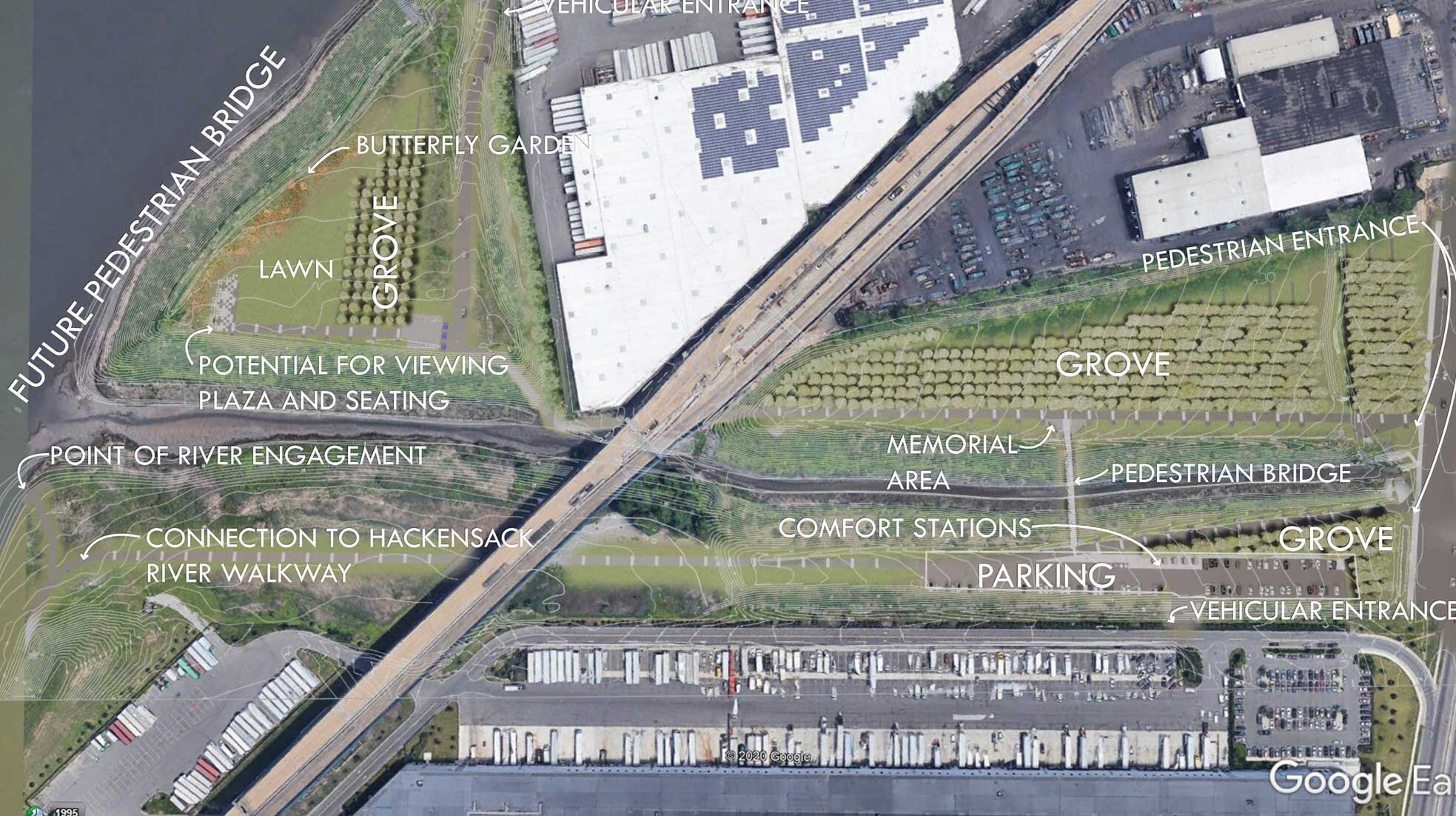 The property was contaminated with industrial waste for decades and notorious for underground chemical drums that would randomly burst into flames. The government declared the parcel a Superfund site in 1982 and the landfill was capped in 1985.
Jersey City took legal action against the owner of the property in 2009 and had rusting debris removed from the site. The city later acquired the property, which is partially occupied by several warehouses that have opened since 2014.
Proposals to build a park on the land have been underway for years and the Environmental Protection Agency awarded the city's plan an "excellence in site reuse" designation two years ago. Jersey City will now be spending $10 million to build out the project, which sports a design that includes a pedestrian bridge to connect various sections of the park.
"Skyway Park is the latest step in expanding our parks infrastructure and bringing further investment to the city's west side," Mayor Steven Fulop said in a statement.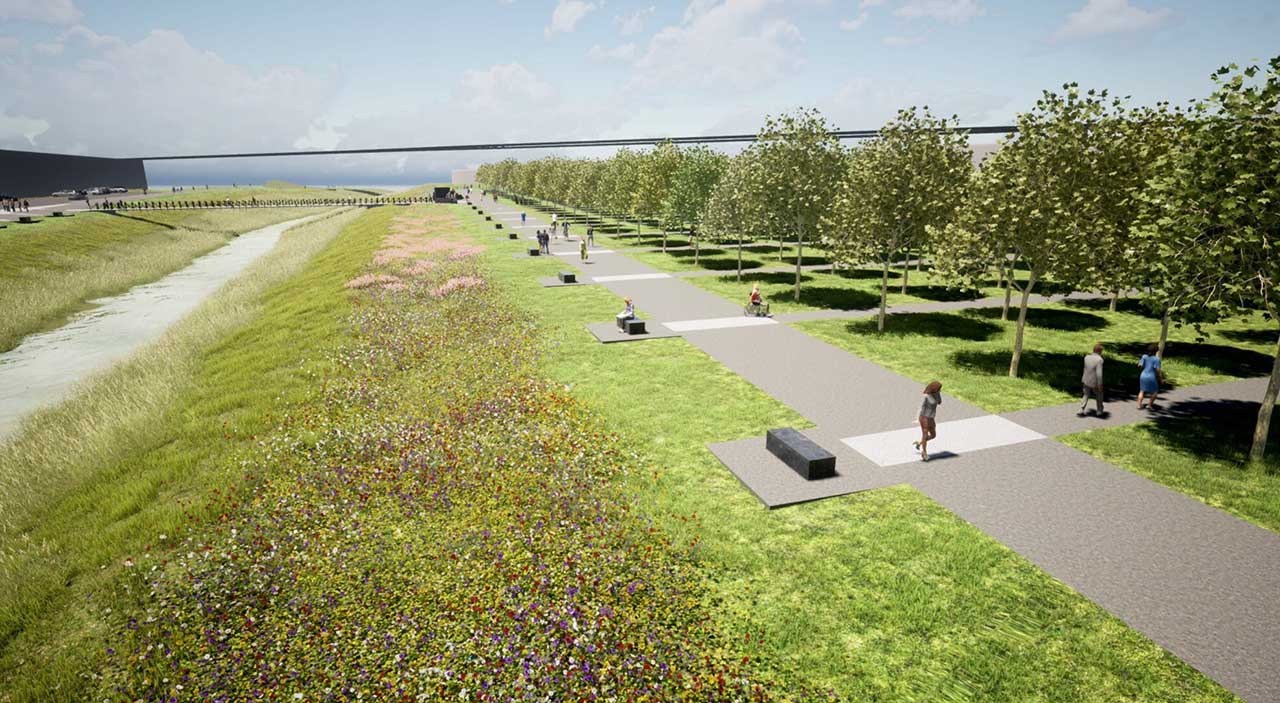 Skyway Park will include a pollinator garden that will frame views of the Hackensack River and is set to extend the existing waterfront walkway significantly. Open space, a large butterfly garden, walking paths, and a parking area are all included in the design, which additionally features several seating areas.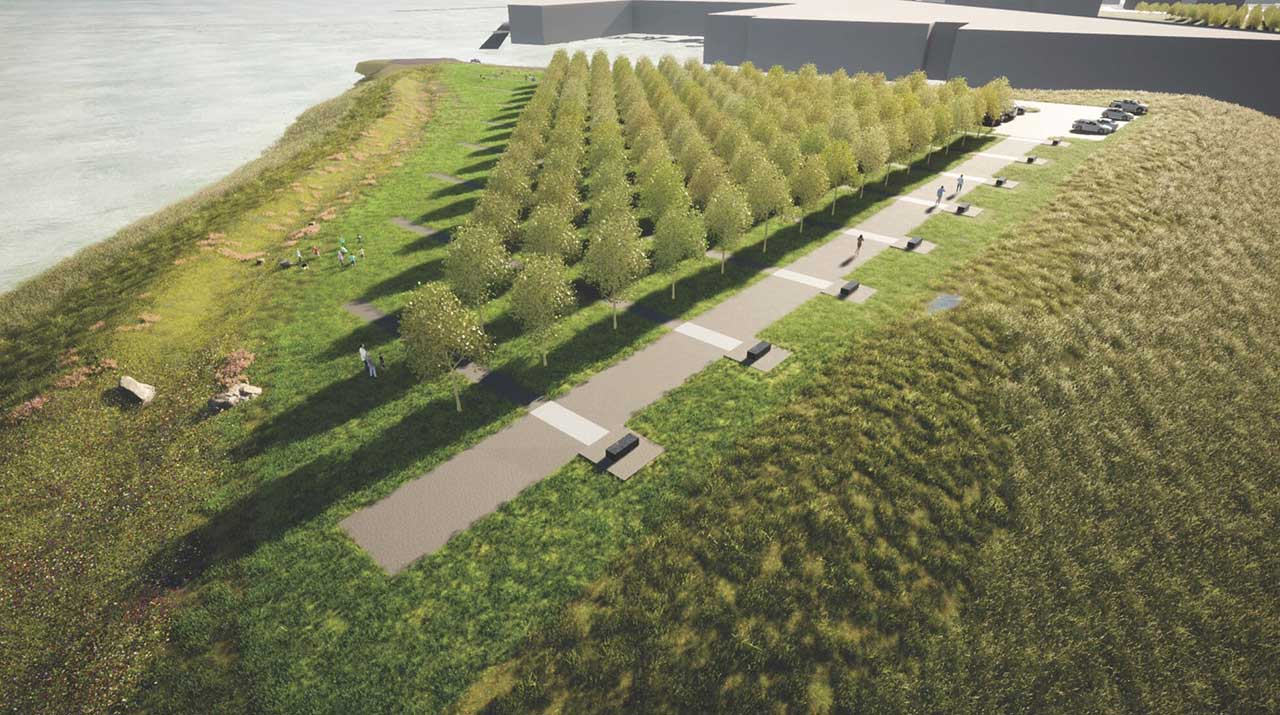 As part of the work, the Skyway Park Conservancy will be partnering with the city to plant large trees in two separate groves dedicated to Jersey City's lost during COVID-19. About 500 residents, including two former councilmembers, passed away from the disease and many weren't permitted to have a proper funeral due to restrictions on group gatherings.
"This newest park will be unique in that it will become a destination where we can feel connected to those we lost in these challenging times," Fulop added. "I'm honored to commemorate the late Councilman [Michael] Yun, former police officer and Councilwoman Viola Richardson, and the many others who have made a significant impact in our community."
The upcoming park looks to eventually link underneath the Pulaski Skyway and connect with Lincoln Park West, home to the Skyway Golf Course. While an exact groundbreaking date hasn't been announced, officials hope to cut the ribbon on Skyway Park late next year.
Related: