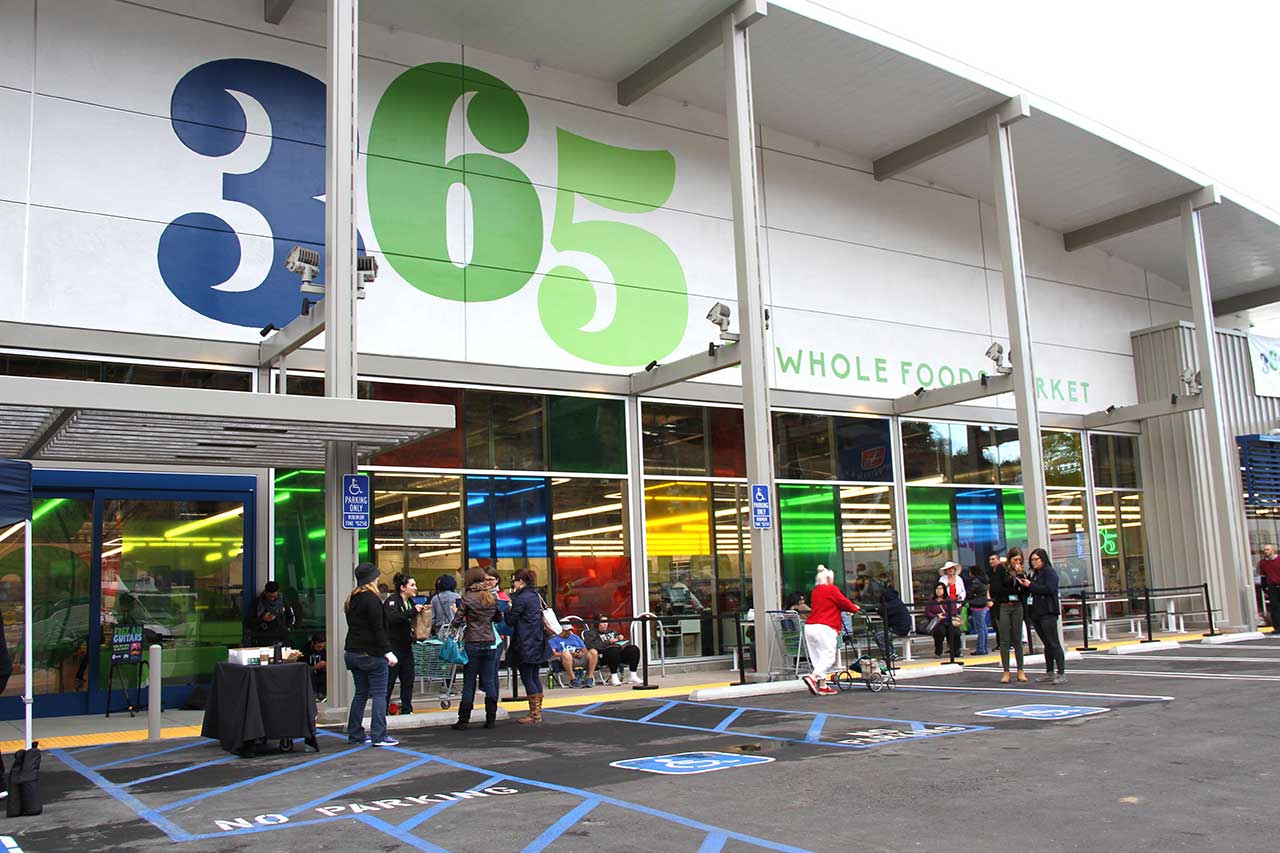 Fresh of the opening of a Trader Joe's in Hoboken last month, Weehawken is set to join the grocery store party as developer Hartz Mountain looks like they are about to break ground on a Whole Foods outpost just steps from the Lincoln Harbor Light Rail station.
Rumors about the grocer coming to the neighborhood have swirled for months, although a spokesperson for the company denied the gossip to Jersey Digs. "There is no current plan to bring a Whole Foods Market to Weehawken," the company told us back in December, adding that "it's very common for developers to use our name and brand to try to attract other businesses."
However, things appear to have changed as the company's website has officially listed Weehawken as one of its "stores in development," although no address is indicated on their end. However, Weehawken's Planning Board approved an application from Hartz Mountain Industries back in December last year that called for a parking garage expansion and a "new grocery store" at 1450 Harbor Boulevard.
That site, which was formerly a surface parking lot directly across the street from The Estuary Apartments, has heavy construction activity and Little Hoboken is reporting that a 365 by Whole Foods concept store is expected to open at the property within 18 months.
The 365 concept store is Whole Foods' response to Trader Joe's. According to the company, 365 "stores will offer a simple way to shop for healthy, high-quality food at great prices". The first store of its type opened last summer in the Silver Lake area of Los Angeles. In January, the company announced it will be opening the first NYC location of the concept in Fort Greene, Brooklyn.
Whole Foods has not responded to several Jersey Digs inquiries about the Lincoln Harbor store, including one placed to their Northeast press contact. But less than a year after the grocer announced they were coming to Jersey City, it appears locals should start placing bets, as Weehawken and Downtown JC are officially in a race to see who will open Hudson County's first Whole Foods.