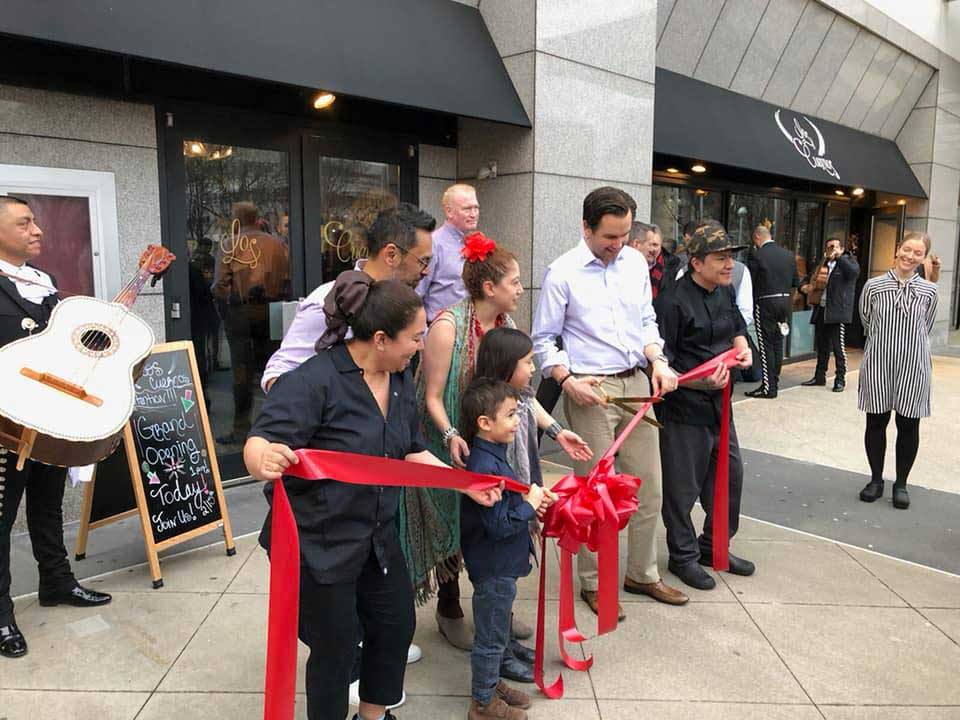 After working out of a smaller storefront at the foot of Grove Street for the last 13 years, a local Mexican restaurant just kicked off their latest endeavor at a massive space in Jersey City that's just off the Hudson River.
Los Cuernos, which translates to "the horns," started serving customers on Friday at 499 Washington Boulevard in the city's Newport neighborhood. Jersey City Mayor Steve Fulop was in attendance to cut the ribbon, and a performance by a Mariachi band created a lively atmosphere on opening day.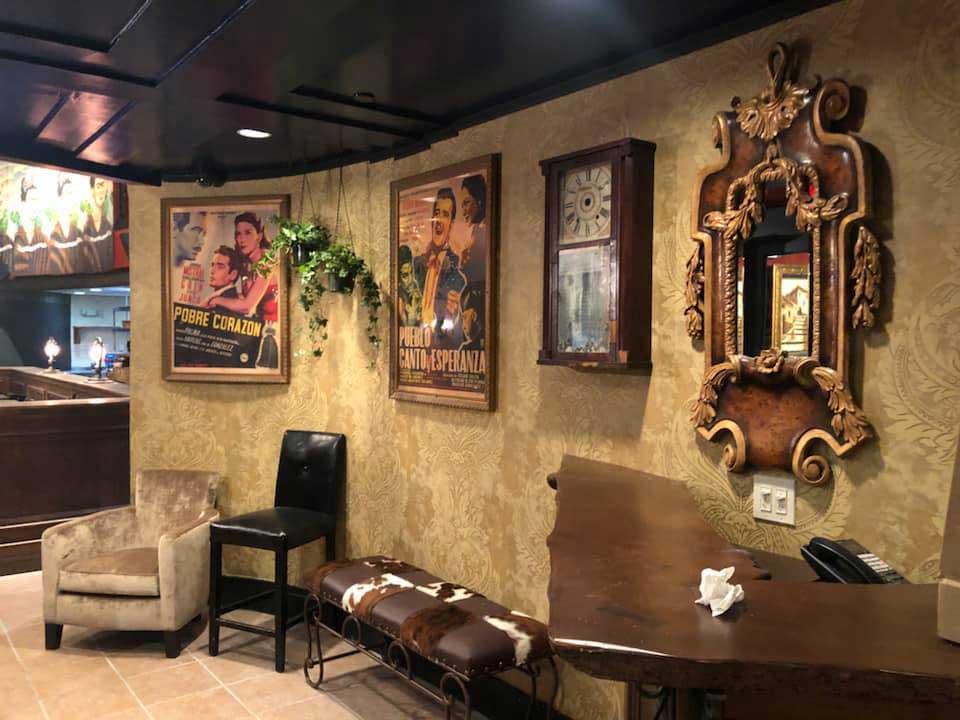 The new restaurant comes from Andrea and Phil Barraza, who own Taqueria Downtown and opened another outpost of that eatery in New York City's Gramercy neighborhood last year. To say their new Jersey City restaurant dwarfs their other Chilltown spot is an understatement, as Los Cuernos clocks in at a whopping 5,600 square feet.
The space consists of a more casual section to the right of a welcoming lobby that features a bar area plus some tabletop seating, in addition to some dining tables up a set of cast-iron stairs. A more formal dining space, also bi-level, features chandeliers and views into the open-style kitchen. The décor at Los Cuernos features lots of vintage movie posters from Mexican cinema, although the bar area does include several tributes to various sports figures.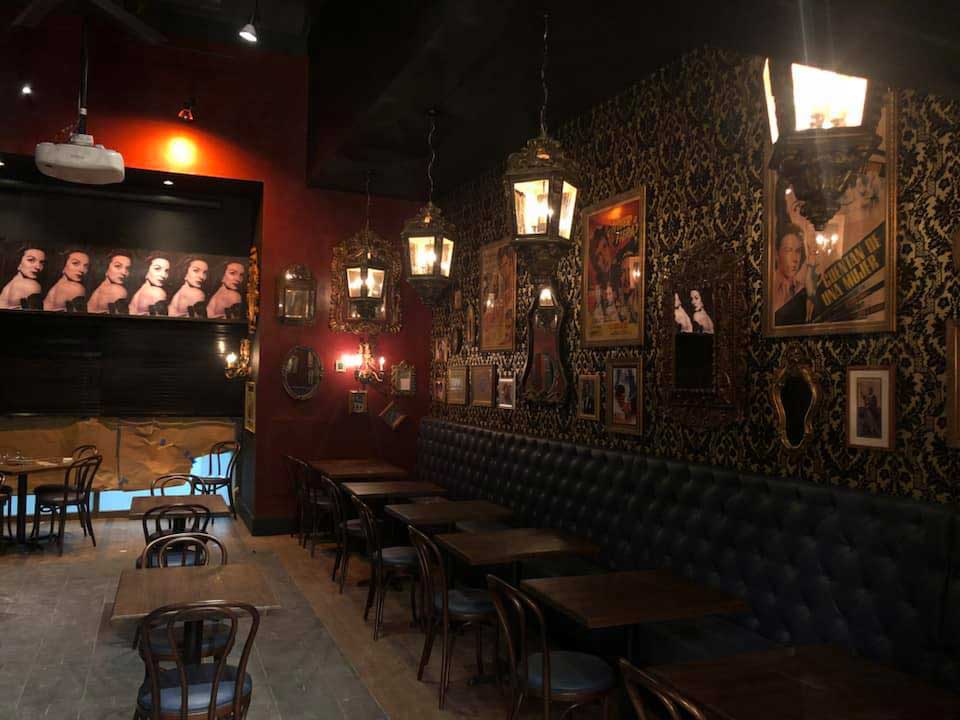 The guts of any dining experience is the menu, and Los Cuernos has taken parts of Taqueria and expanded upon them with their lineup. Starters include guacamole, queso fundido, and a few sopas including tortilla soup. A few antojitos (or snacks) for those looking for something light include options like tamales, tostadas, and tortas with various proteins.
One aspect of Taqueria that's made the move to Los Cuernos is their street tacos, which feature fillings ranging from pork shoulder, skirt steak, and tilapia to more exotic options like grilled cactus, beef tongue, beef head, or pork stomach. But Los Cuernos expands significantly from Taqueria in their main plates section, which was sizable even on opening day.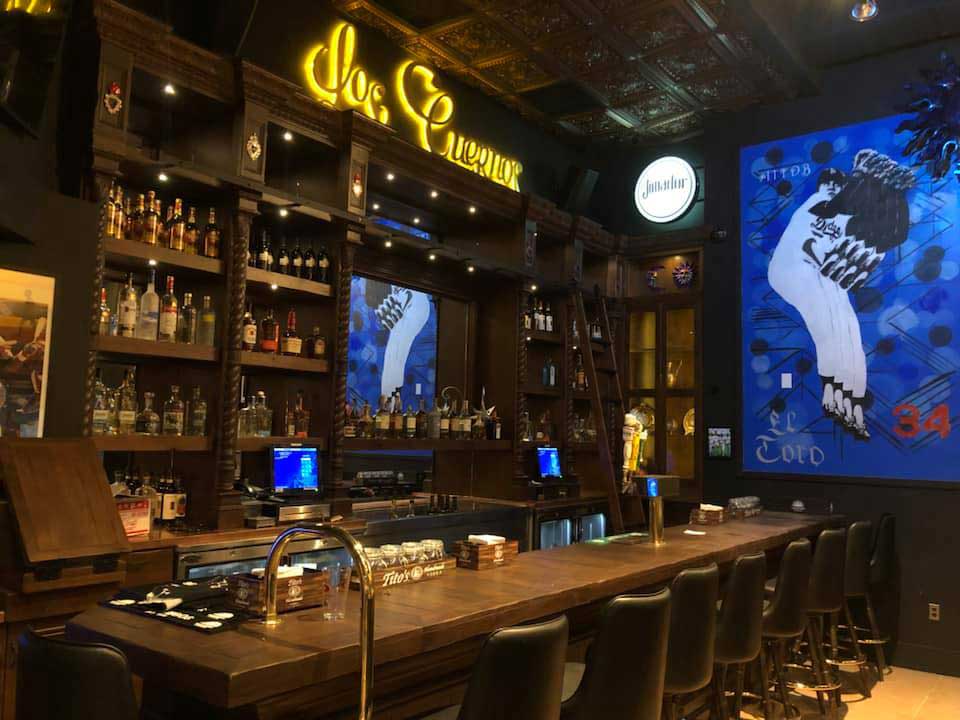 Mains include standards like enchiladas and burritos plus dishes like Cecina, a salted flank steak with chilaquiles. Picadillo, or ground beef simmered with peas and potatoes, is featured, and seafood options include a red snapper with grilled tomatoes, capers, olives, and onions over white rice, or a garlic grilled shrimp dish over Mexican rice. A few vegetarian-friendly choices, like roasted and battered poblano peppers filled with cheese and topped with tomato au jus, round out the mains.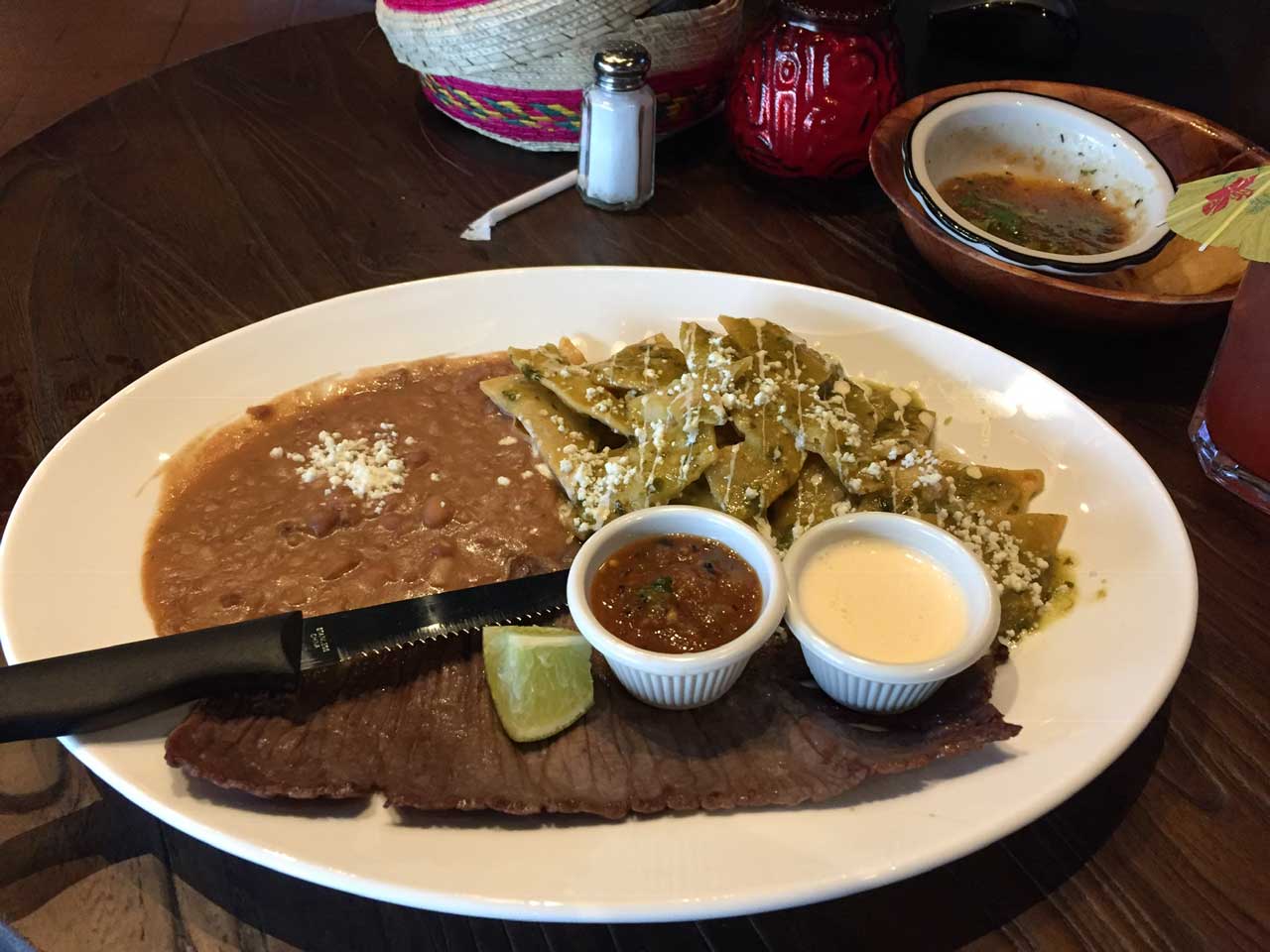 Drinks on the restaurant's opening night cocktail list included watermelon, pineapple, or hibiscus margaritas, a michelada, and a paloma, which consists of Jimador Blanco Tequila plus a Jarritos grapefruit soda. Several Mexican beers are on tap at Los Cuernos, which looks to be open for lunch and dinner to take advantage of many nearby corporate offices.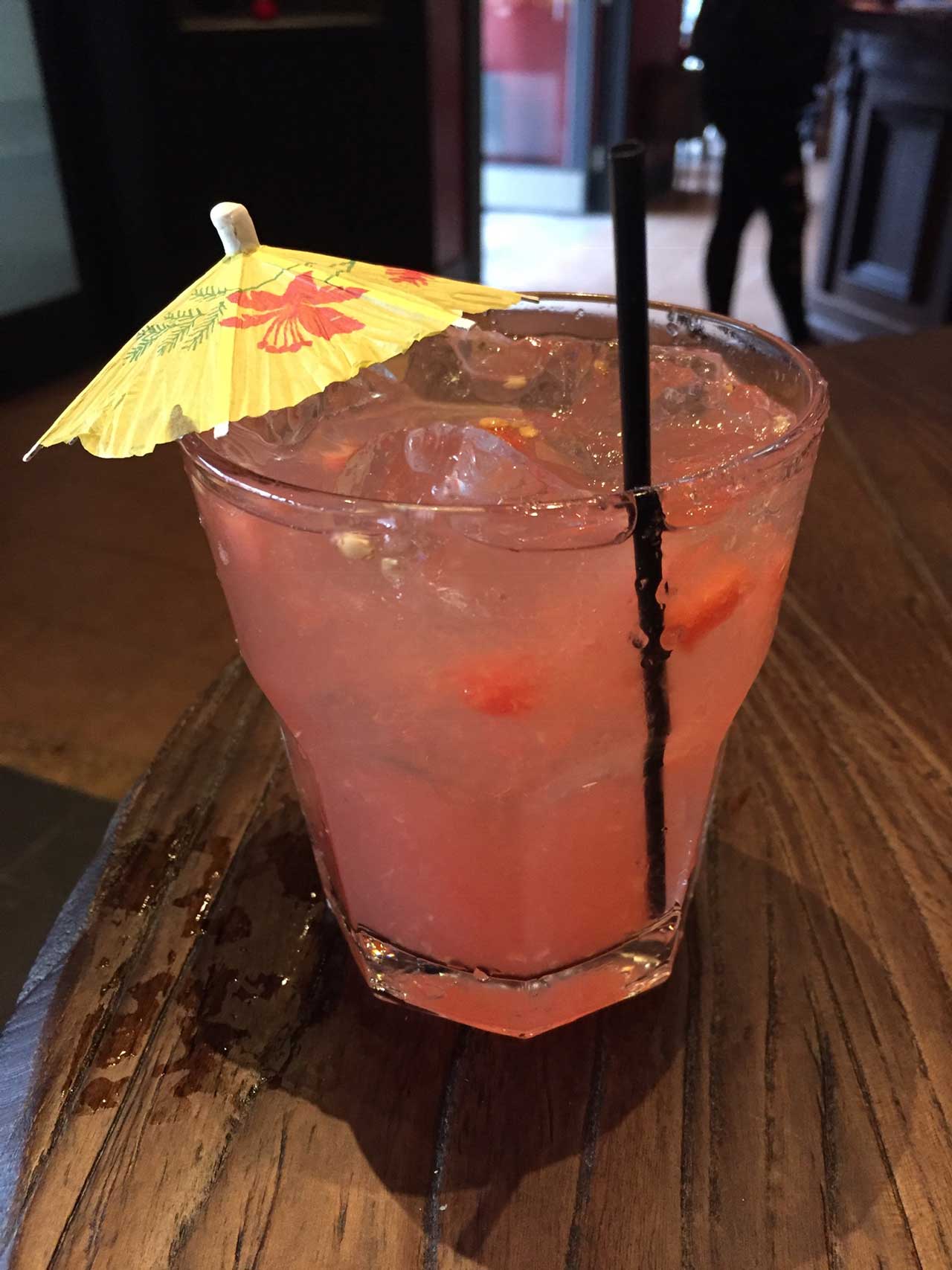 The restaurant's Facebook page has officially gone live and while Los Cuernos hasn't announced official hours yet, they were open from 11 a.m. to 1 a.m. during their opening day celebration.
More Food & Drink news: