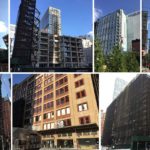 A multitude of projects along a four-block stretch will add 1,407 residential units, almost 11,000 square feet of retail, college dormitories, and two theater spaces to the most rapidly transforming stretch of the Garden State.
The developer behind the proposed redevelopment and high-rise at the St. Lucy's Church in Jersey City has made some modifications to the proposal that could soon be approved.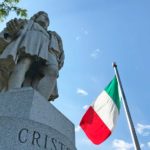 In Newark, onlookers in the dark hours of the morning, watched a century-old statue of Christopher Columbus removed from a plinth at the mayor's orders. The city's last statue of Columbus is still standing in the North Ward, but many believe it is only a matter of time before the 15th-century explorer tastes the waters of the Passaic River.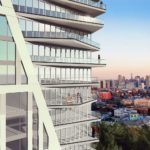 The city's planning board just greenlit a 209-unit development that includes retail and a public park space that overlooks the Bergen Arches.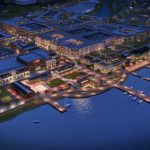 The $2.5 billion development totals five million square feet and is billed as "a mini-metropolis meets mega-town square with spectacular riverside views." A Bass Pro Shops, hotel, theater, residences, and more will make up the first phase of the project.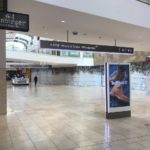 The wine and burger chain has taken the mall's owners to court, claiming that facility upgrades and a planned development expansion have created a "ghost town" near their restaurant.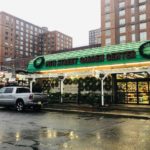 The owner of the 14th Street Garden Center, which has been located near the Jersey City/Hoboken border for 25 years, shares the secrets of selling Christmas trees.
The Heights neighborhood in Jersey City has retained its neighborhood feel, with historic homes, tree-lined streets, and art everywhere.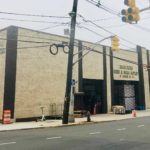 The owner of Hoboken Beer and Soda Outlet, one of the last drive-through liquor stores in the Northeast, talks about changing trends and tastes over the last four decades.
Jersey Digs has learned that Kitty Hawk, which is being funded by the co-founder of Google, has applied to test its "Flyer" aircraft in Jersey City.