More than a year and a half after it was revealed that the historic St. Lucy's Church property near the Holland Tunnel in Jersey City was expected to undergo a major transformation, the developer is planning minor changes to the proposal.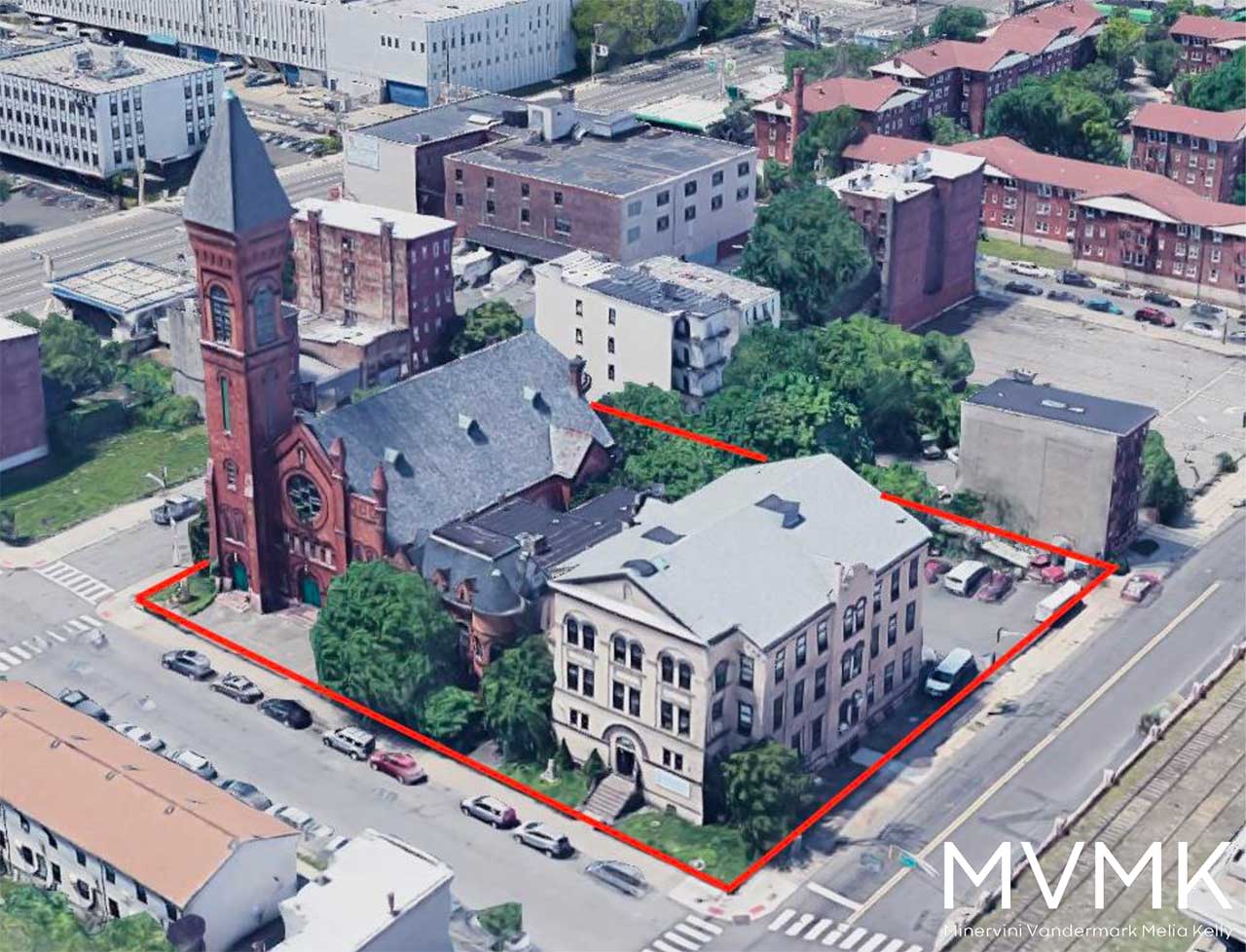 The high-rise tower that could be constructed on part of the premises at 619 Grove Street is now slated to be 23 stories tall and would include 444 residential units. Back in December 2018, Jersey Digs reported that a proposed 20-story tower would have consisted of 430 residential units.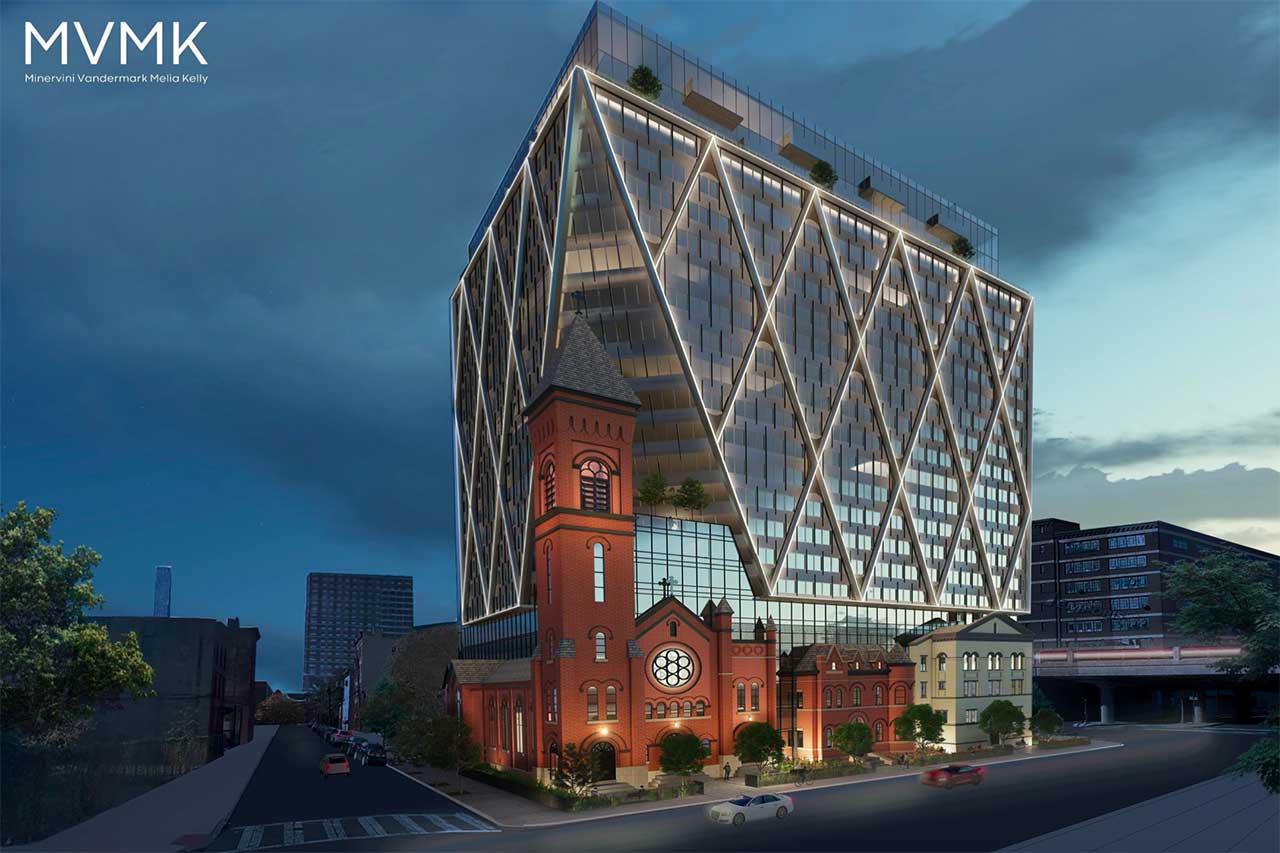 A recent application from 15th and Grove JC, LLC states that 13 "affordable housing" units that are classified as "moderate income" would be included in the development, which would be 245 feet tall. Four of the units in the building would feature three bedrooms while 129 would be studios, 241 would contain one bedroom, and 70 would include two bedrooms.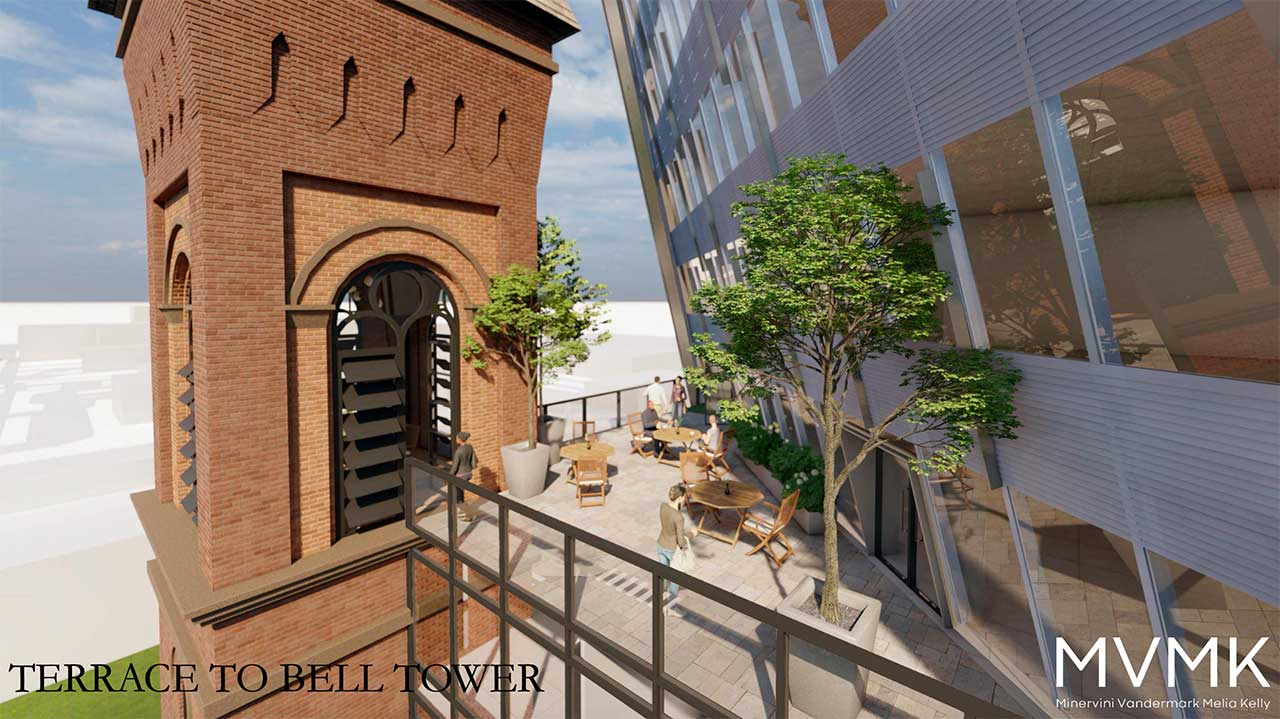 An "enclosed parking garage" with 251 spaces and 5,600 square feet of commercial space are also reportedly planned.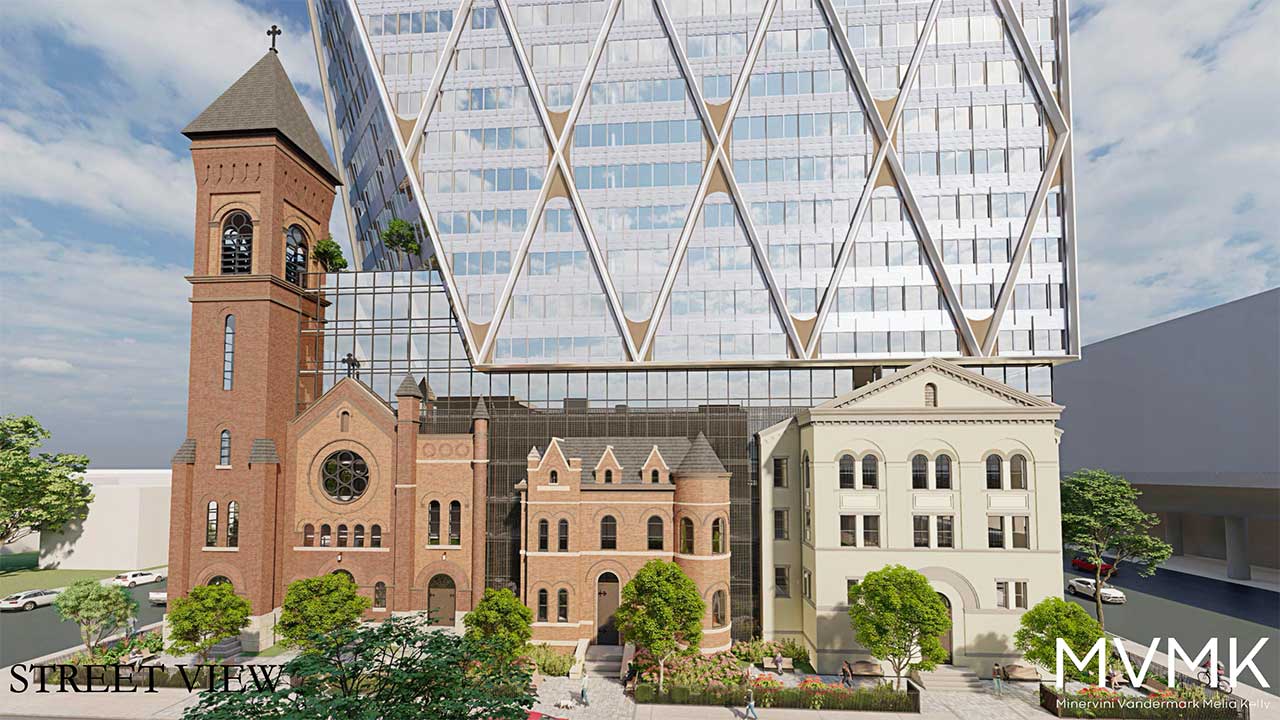 "The proposed development will include preservation of portions of the front facades of three existing St. Lucy's buildings," a public notice states, referring to the church, rectory, and emergency shelter on the premises. The application noted that there would be "limited demolition."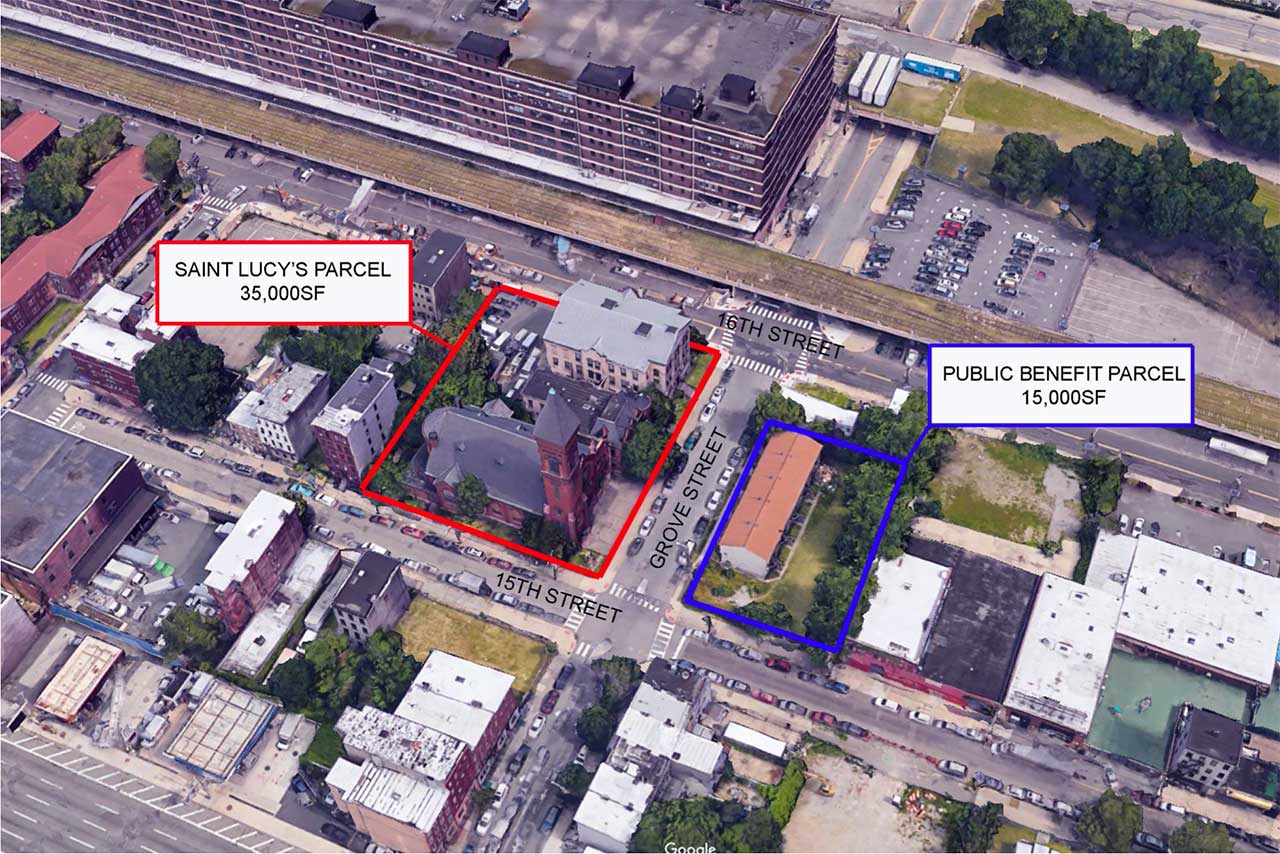 A new shelter for people experiencing homelessness is still expected to be constructed across Grove Street from the existing shelter.
This five-story facility would also be operated by the Catholic Charities of the Archdiocese of Newark and include a total of 165 beds with 15 supportive housing units, five transitional housing units, and community, administrative, and counseling space, according to the notice.
The shelter for men would include 120 beds, the shelter for women would contain 31 beds, and the Franciska Residence would offer 14 beds, according to a separate application from the developer.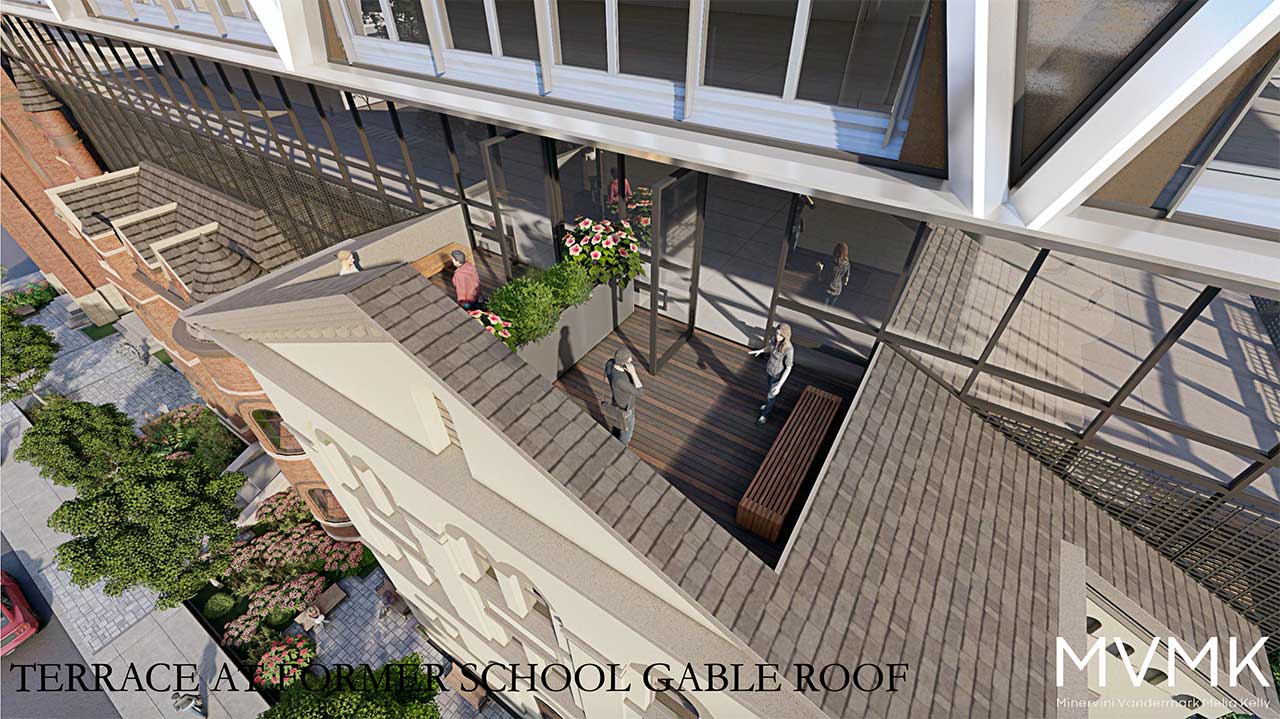 15th and Grove JC, LLC is registered out of the same address in Far Hills, Somerset County as Claremont Development. The developer is seeking Preliminary and Final Major Site Plan with waivers. The Jersey City Planning Board meeting that will include this hearing is scheduled to take place over Zoom on Tuesday, July 21 at 5:30 p.m.
Note to readers: The dates that applications are scheduled to be heard by the Jersey City Planning Board and other commissions are subject to change.
Related: