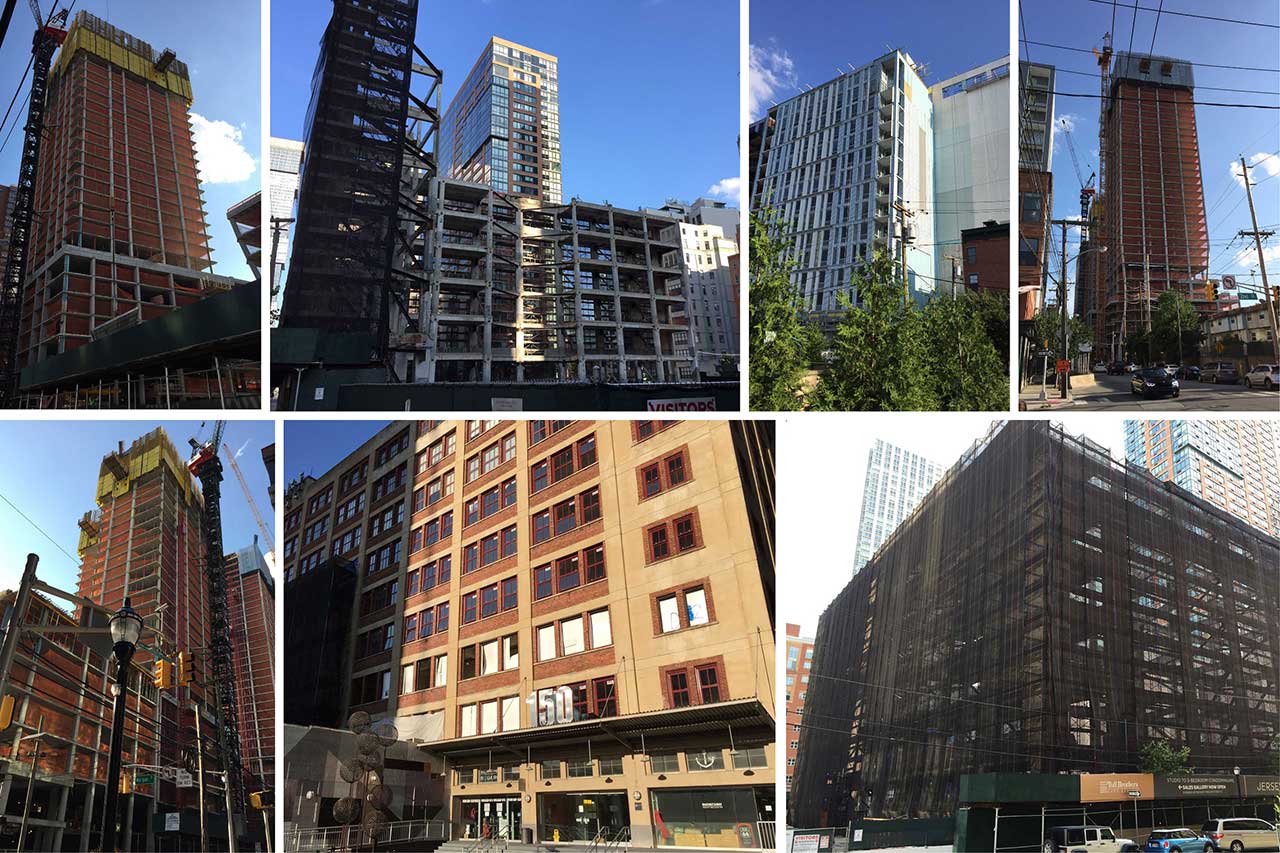 A four-block neighborhood of Downtown is undergoing an unprecedented transformation even by Jersey City standards and work that will add 1,407 residential units, almost 11,000 square feet of retail, college dormitories, and two theater spaces continues to advance along what is likely the busiest stretch of the Garden State.
Schemes to rejuvenate underutilized properties where Harsimus Cove and the Powerhouse Arts District meet have been planned for years and are now seemingly coming together all at the same time. The project that's furthest along, a development dubbed DVORA at Marin Boulevard and 2nd Street, will feature 159 rental apartment units.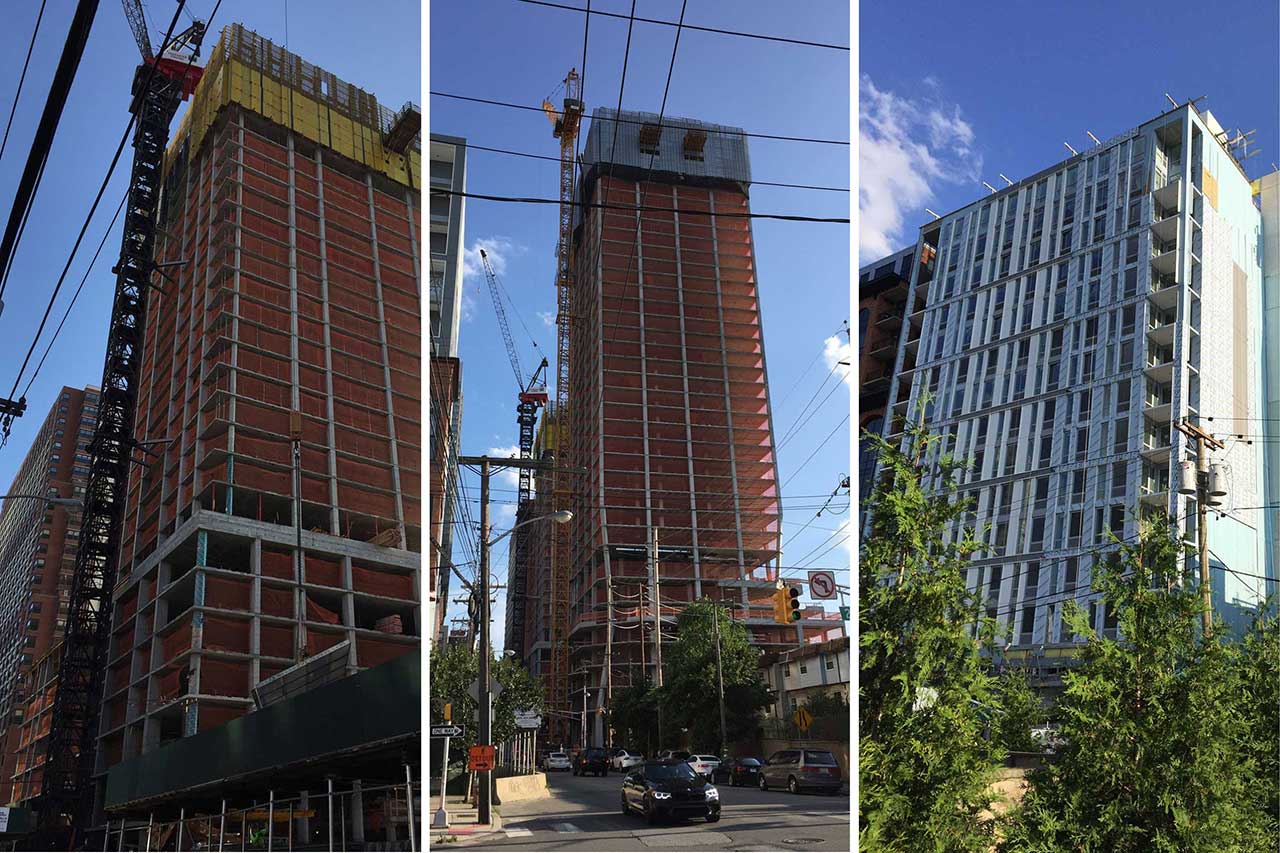 Just a block south, two high-rises are transforming the skyline before our eyes. The faceted base and angular planes of KRE Group's 351 Marin can already be observed as the 38-story tower rises along an entire city block, which is set to include a 4,500-square-foot public plaza as part of the work.
The development is expected to wrap construction in 2021 and is adjacent to another towering structure that is rising across the street. Dubbed MGM Marin Boulevard, the neighboring 482-unit rental building is set to include 121 parking spots and 14,000 square feet of amenity space inside of its 41 floors.
MGM Marin Boulevard comes courtesy of local developer Silverman and is the company's first high rise following years of work on smaller projects. The ground floor of the building is set to feature a 125-seat theater that should add a more intimate viewing experience to the Powerhouse Arts District.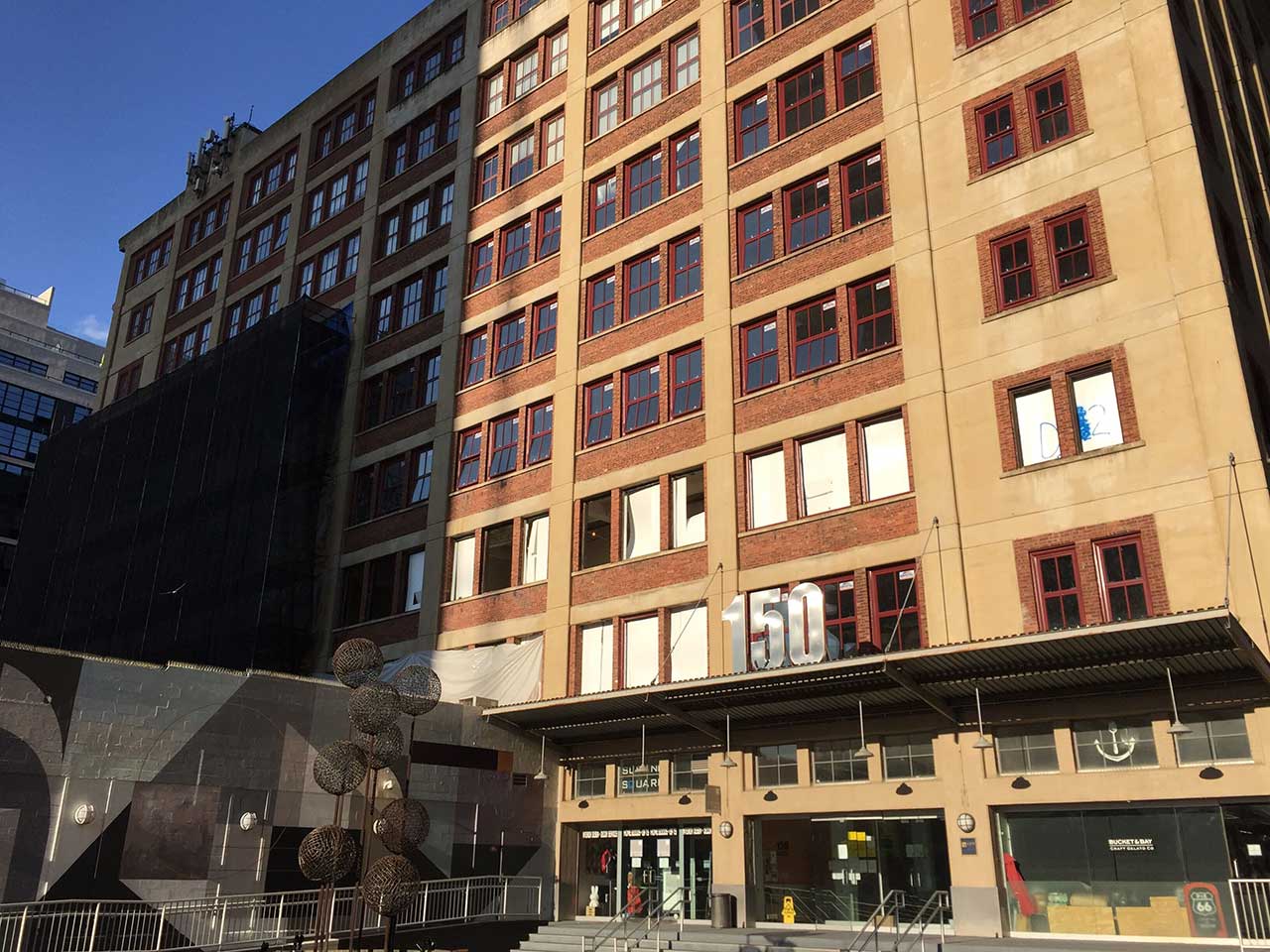 Just half a block east, the former headquarters of A&P at 150 Bay Street is getting a renovation that will add dormitories to three floors of the building. Nyack College is revamping over 121,000-square feet of space on the fourth, fifth, and six floors into 72 dorms, a study lounge, a cafeteria, and a recreation area for students.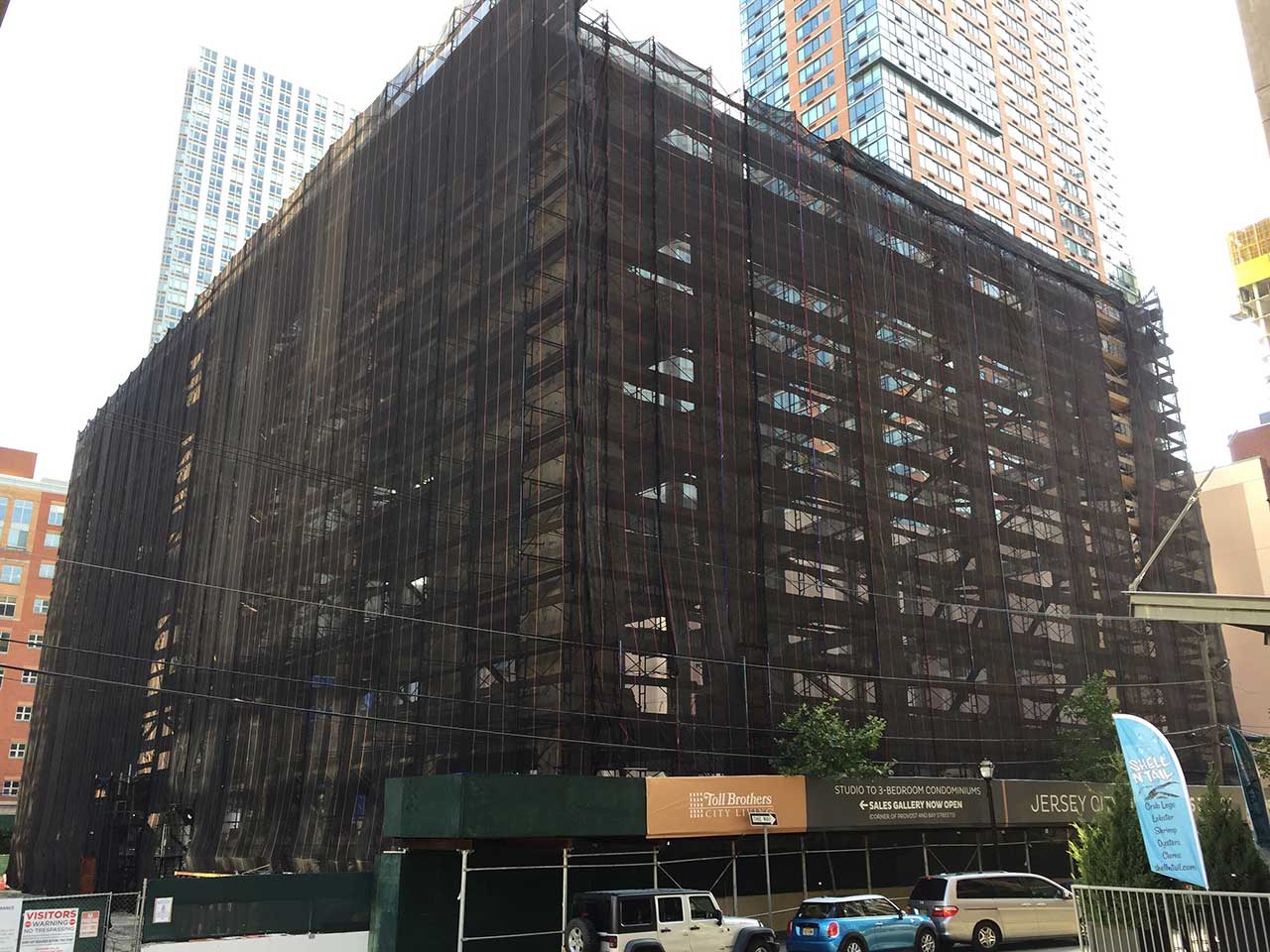 The A&P Annex Building across the street is also undergoing an overhaul, albeit one with an added high-rise component. Toll Brothers is repurposing the former warehouse into a lobby for a brand new 550-seat performing arts center that's included in the third phase of their Provost Square development.
A 33-story tower that shares a base with the project's first portion will be built just west of the theater and includes 259 residences, 6,289 square feet of retail, and a parking garage with 218 spaces. An additional 17,706 square feet of multi-purpose art space will round out the development.
All of this construction is happening just a block away from the Canopy by Hilton Jersey City Arts District, a 211-room hotel that opened earlier this month. Growth in the vicinity assuredly isn't done; New York-based Epire recently won approvals for a 12-story, 81-unit development at 144 First Street and KABR's Warren at Bay project that wishes to adaptively reuse a nearby warehouse into restaurant, retail, and office space looms large over the neighborhood.
Related: