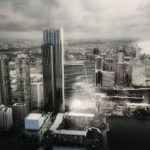 Our exclusively obtained images shed some light on the look of the mysterious project that's coming to Washington Boulevard.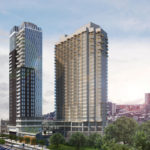 A mixed-use project consisting of two 20-story towers is moving forward in the area where Journal Square and The Heights meet.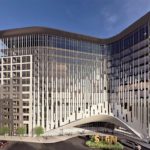 A former real estate office at 15 Nardone Place could be replaced with a 13-story lodging and residential development, which will be presented during a meeting tomorrow night.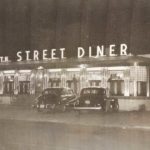 From the 'Cake Boss' bakery to a 1950s cheesesteak restaurant, the city of Hoboken has begun a campaign to recognize its 25 oldest businesses.
The Jersey City Redevelopment Agency signed off on a plan by a Colorado-based cannabis company to bring a medical marijuana manufacturing complex to a property near Liberty State Park.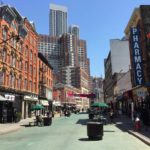 While two ordinances designed to curb the "night-club driven entertainment district" along Newark Avenue didn't move forward, an informal committee will now meet to discuss possible changes.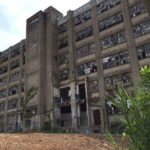 The current owner of the Bergen-Lafayette property, who was sued for fraud earlier this year, was arrested in May after a bench warrant was issued against him over an unsafe structure citation.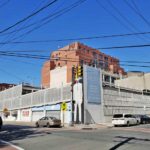 The developer announced that a garage at the property will soon be torn down to make way for another mixed-use project in Hamilton Park.
Still in the early conceptual phase, the massive project would transform one of downtown Jersey City's last remaining industrial sections. In order to build it, the developer is ready to provide huge givebacks to the community.
The city will fork over $137,000 in fees to several defendants and has a slew of litigation against them that could get expensive over the coming months.