The neighborhoods surrounding Journal Square have quite a few high-rise developments that are either under construction or fully approved and another major project was greenlit by the city's planning board last week.
Earlier this month, we exclusively reported on a plan to bring a 27-story mixed-use development to four contiguous parcels at 622-628 Summit Avenue. The properties are just north of the historic Five Corners intersection and currently consist of smaller houses and a two-story building that formerly served as home to Pete and Ted's Bar.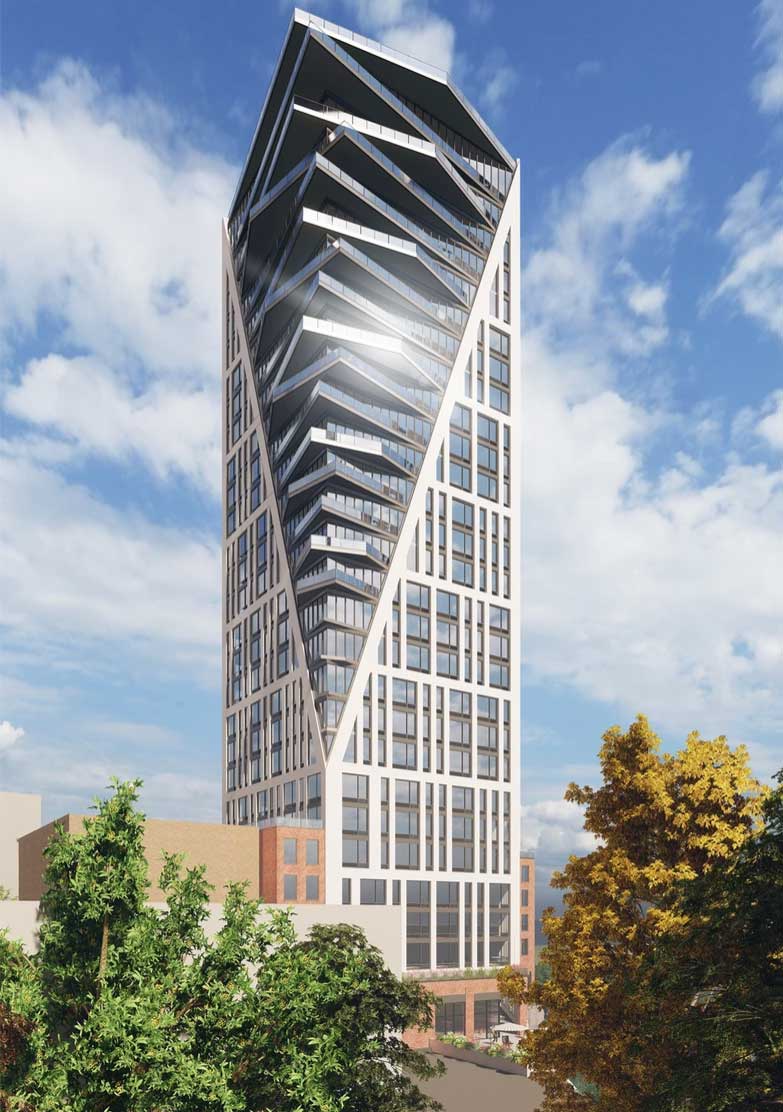 A Jersey City-based company called 626 Summit Ave LLC gained approvals from the planning board during their January 7 meeting to move ahead with developing the irregularly shaped lots that total about 14,000 square feet. Designed by Hoboken-based MVMK Architecture, the modern-looking project is being referred to as 622 Summit Avenue and will top out at 285 feet when it's completed.
209 residential units are included in the development, as is 1,372 square feet of ground-floor retail space. 622 Summit Avenue will sport 16,000 square feet of offices to take advantage of bonuses that are included in the Journal Square 2060 Redevelopment Plan, which allows buildings on larger lots to include two additional stories and 28 feet in height in exchange for featuring office space.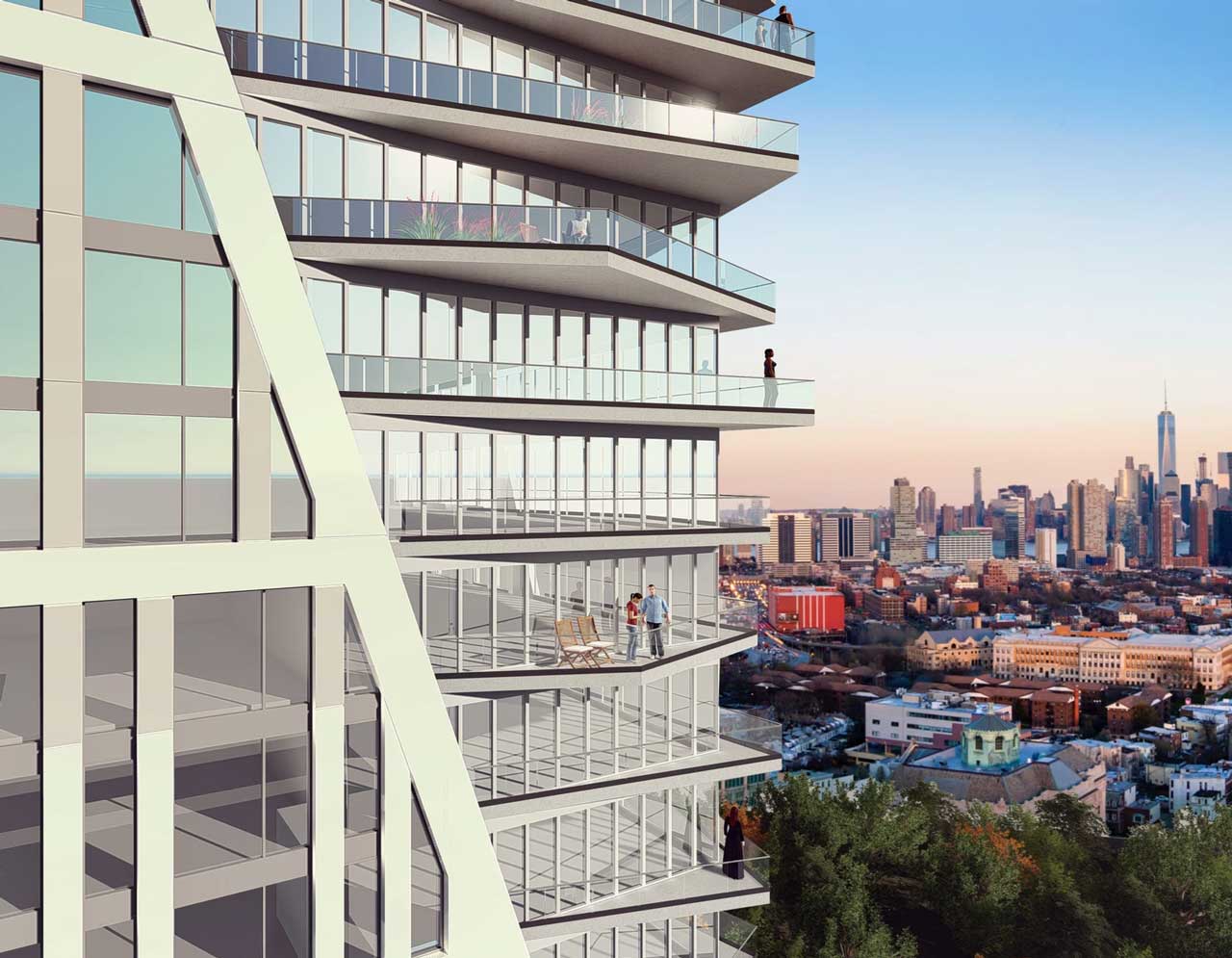 The building's podium will be clad with red brick that plays to the adjacent properties, while the tower will utilize aluminum panels of contrasting colors. The primary facade elements are matte white, while the intermediate floors will feature a charcoal grey. The southeast corner of the tower will sport cantilevered balconies that begin on the ninth floor and the building's rooftop has an outdoor amenity space plus a resident's gym and lounge.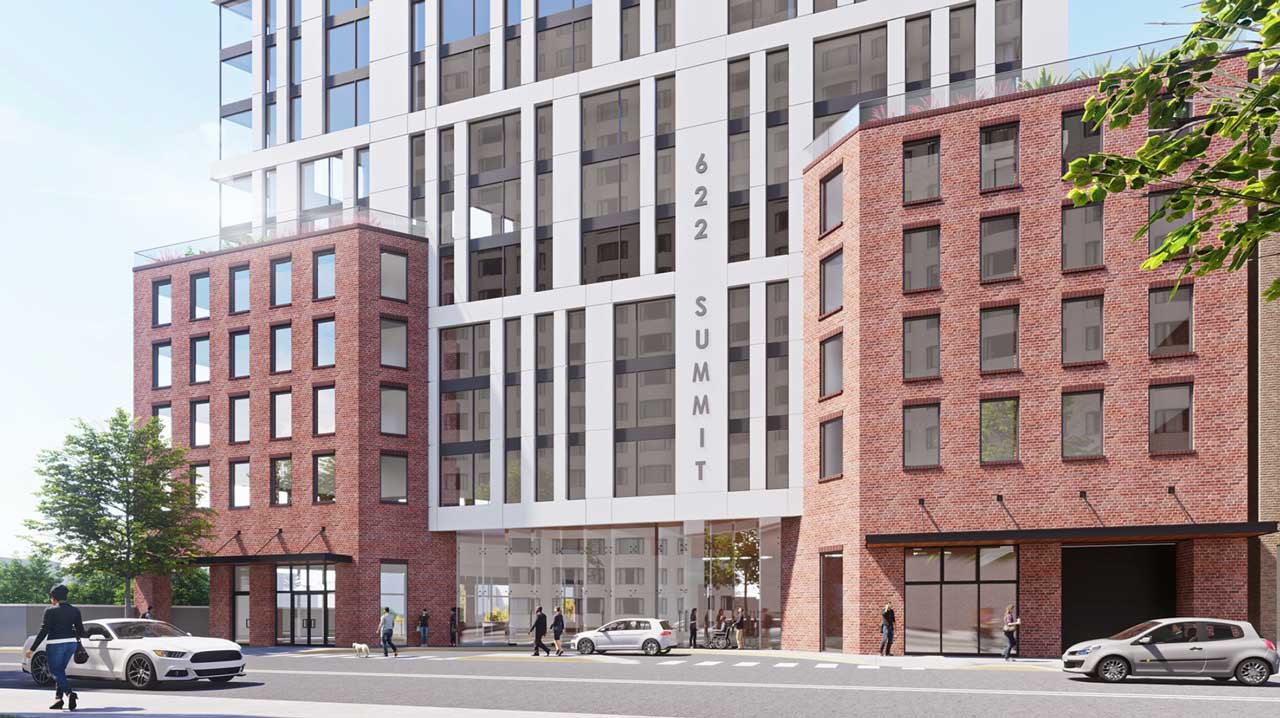 While 622 Summit Avenue has no affordable housing or parking included, there will be public park space at the rear of the building with opportunities for seating that overlooks the Bergen Arches. The abandoned rail tunnel has long been envisioned as a canvas to create new open space and released renderings illustrate how the design of the development hopes to link the building to the possible future park via stair access.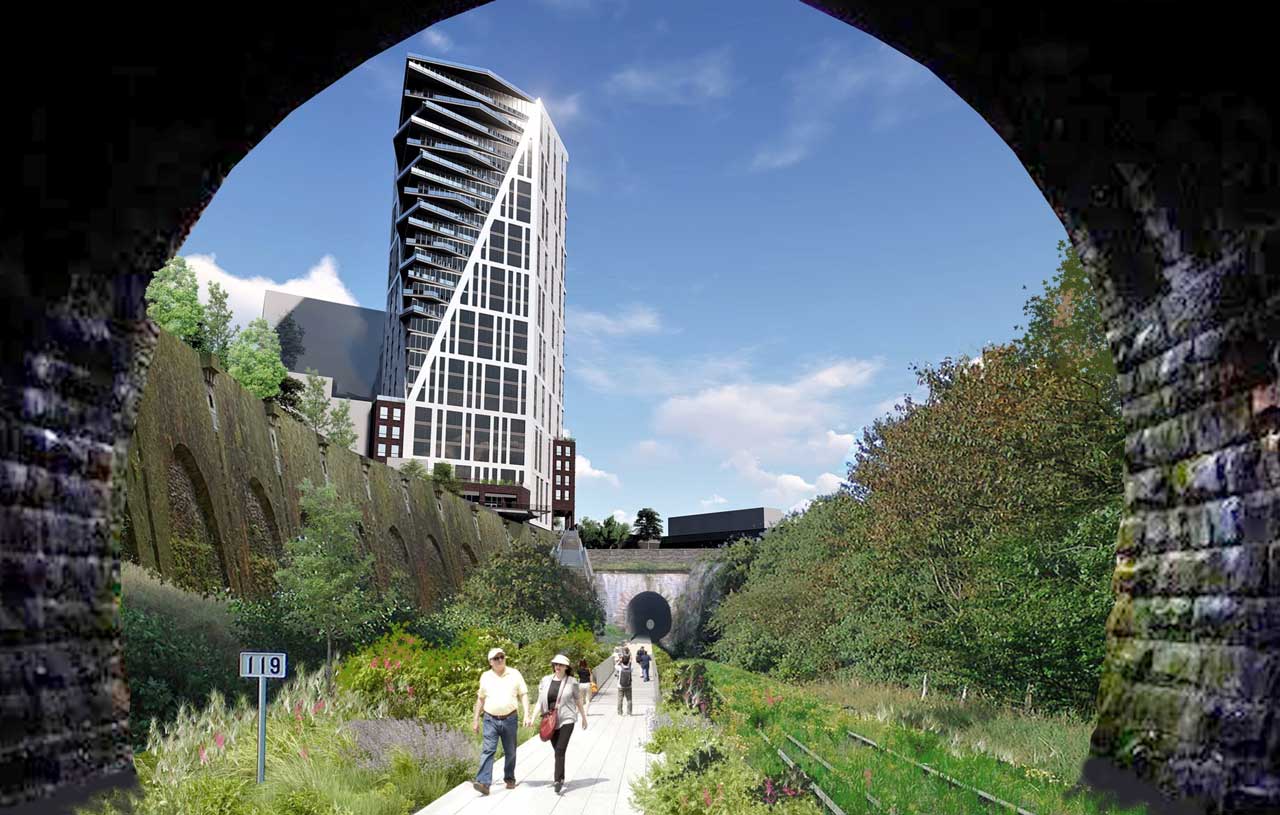 A few of the parcels in this project were set to have a 34-unit development rise following 2018 approvals at 622-624 Summit Avenue, but that project never got built and this one has emerged in its place. The latest 27-story tower version was granted variances by the planning board for minimum building setbacks and minimum rear yard setbacks during the approval process.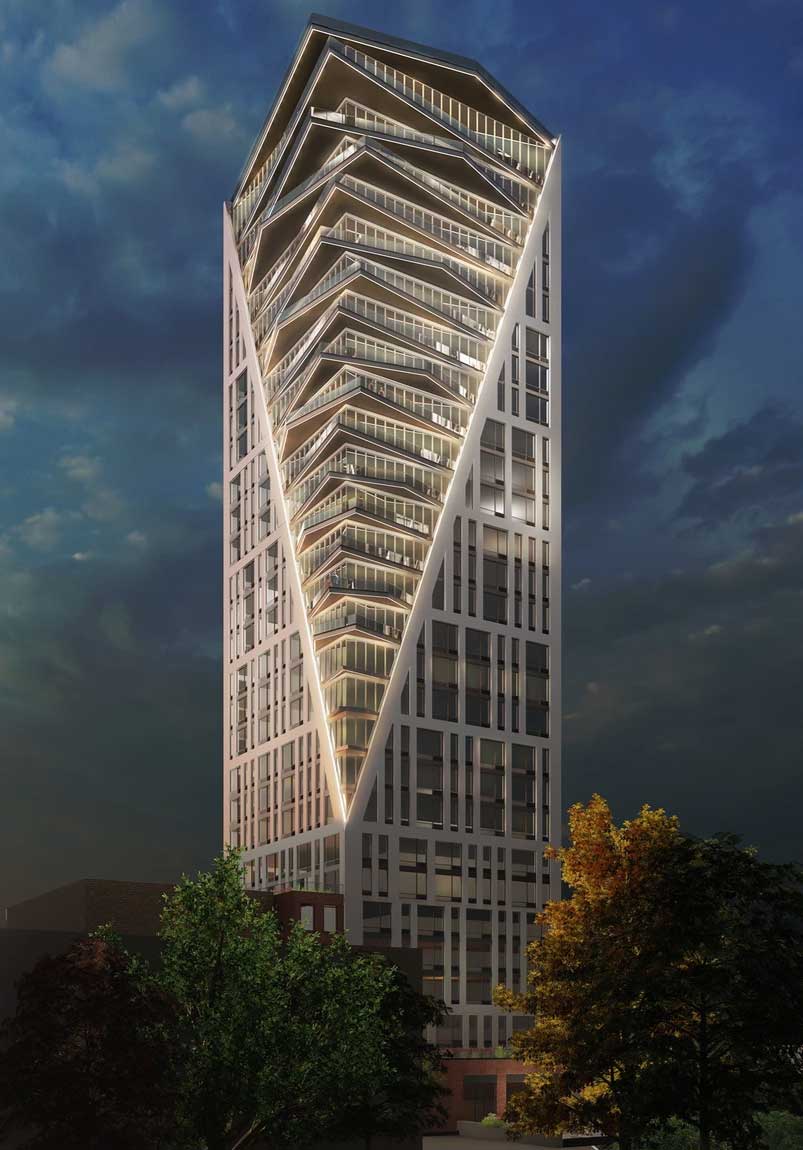 MVMK Architecture says they envision 622 Summit Avenue as a gateway project at the northern edge of Journal Square, but there's no word on when the development could break ground.
Related: