As the third oldest city in the nation, Newark has a rich architectural history, notably in its public buildings, churches, and schools. A great many historic buildings, however, were lost over the years during devastating public-works projects, such as the construction of I-280 and high-rise public housing, and the general indifference of past eras to older architectural forms. In this series, we're highlighting five Newark buildings that are at risk of being lost forever. Read more of the series here.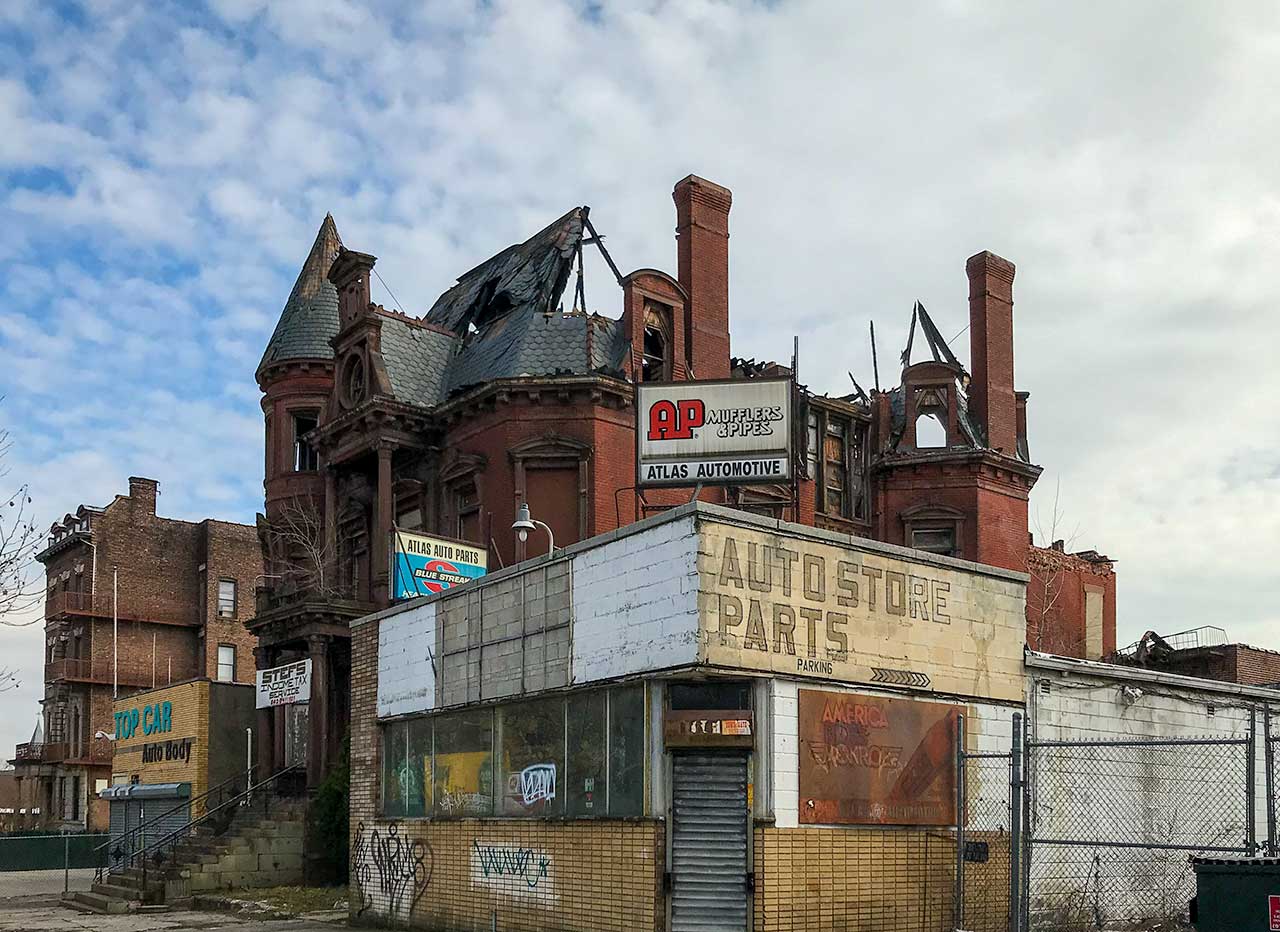 The Kastner Mansion used to be one of Newark's grandest homes. Today, it is lucky to still be standing after a three-alarm fire torched the property last year.
Most people assumed the October blaze was the final insult for the 19th-century home that endured years of neglect. But a city spokesperson has confirmed to Jersey Digs that an unnamed developer is in talks to buy it for adaptive reuse, though the details are still under wraps.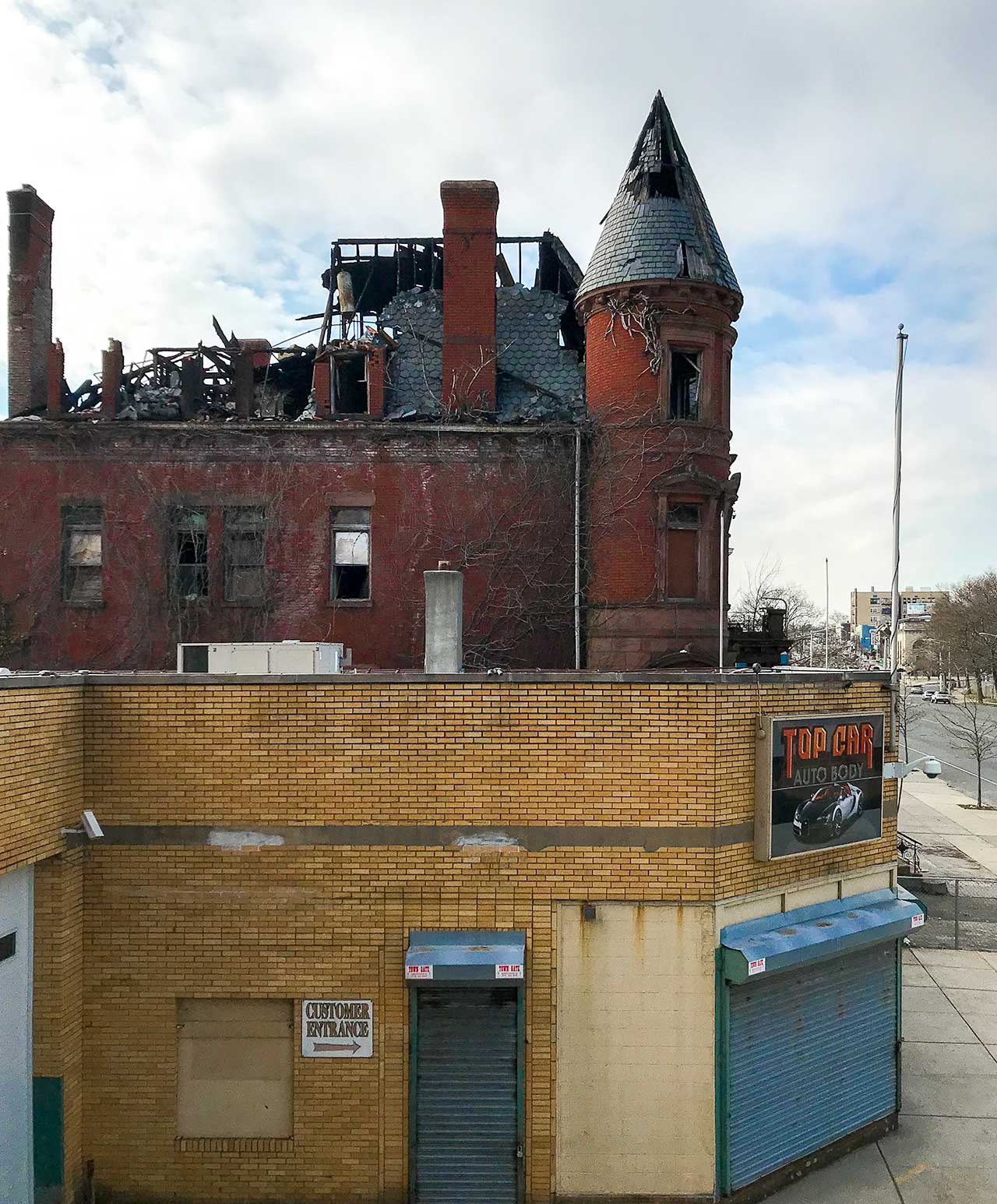 "I imagine the city is trying to leverage the sale with a larger parcel nearby so that the developer can take this project on as a trade-off," said Anthony D'Agosta, a partner at Inglese Architecture + Engineering.
Five years ago, D'Agosta's firm tackled what some believe was the city's most challenging rehab to date: the Wright-Clark Mansion, which like the Kastner Mansion, had extensive roof damage.
The restoration of historic properties — ones that are not on the National Register of Historic Places, like the Kastner Mansion — need creative solutions, because they aren't eligible for federal tax credits.
The past decade has been a death spiral for the Kastner Mansion. The last owner, Denise Colon, had grand plans to turn it into a community center. But the repairs were too much to shoulder alone and she fell behind in taxes. Once the city took it over eight years ago, it was overrun by squatters, one of whom was blamed for the alleged arson last fall.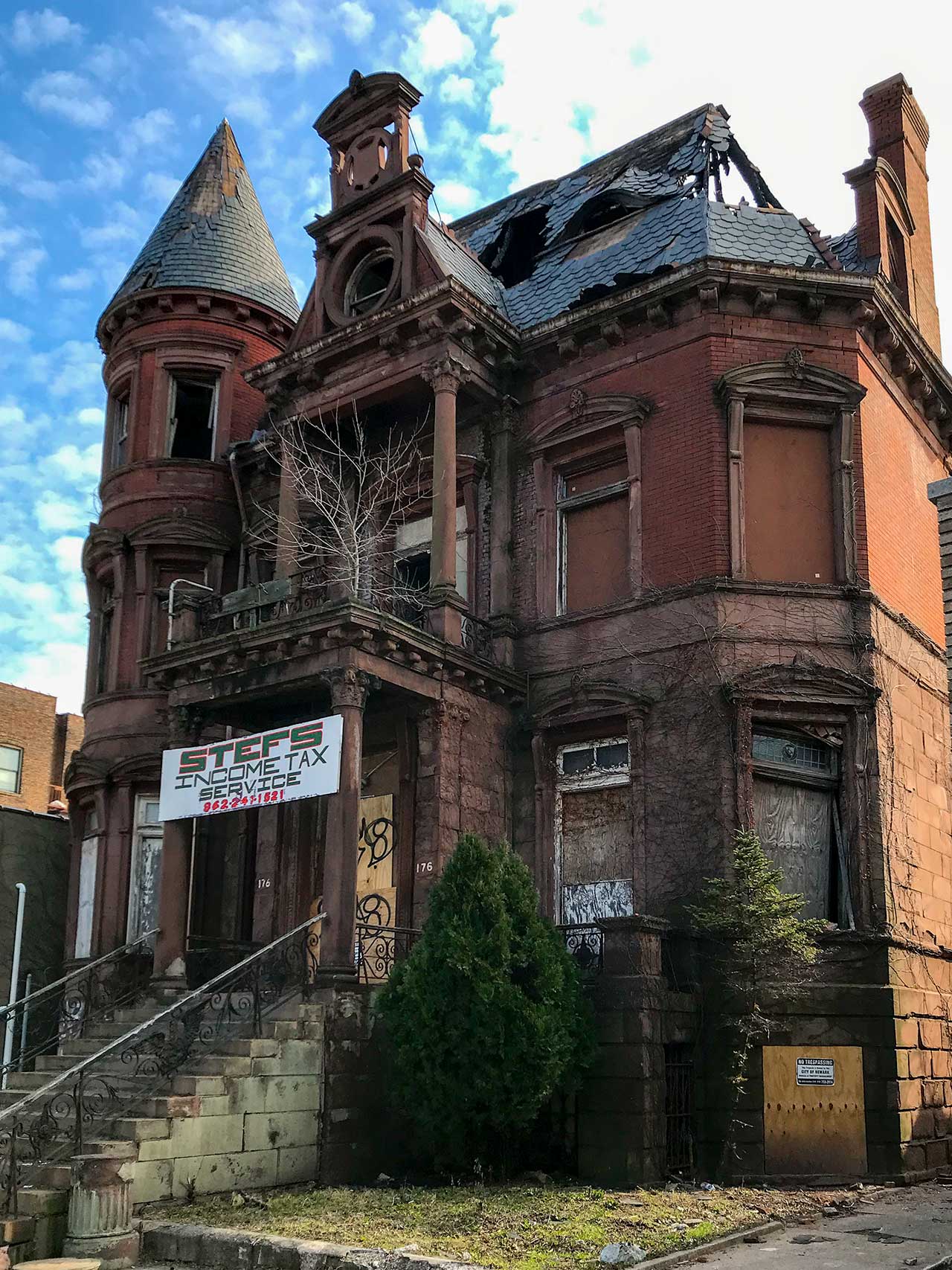 "It's not her fault," said Zemin Zhang, executive director of Newark Landmarks. "It's just the misery of our times." In the years that followed the Newark Rebellion in 1967, Zhang explained, issues like poverty, unemployment, and crime were more pressing than maintaining aging landmarks.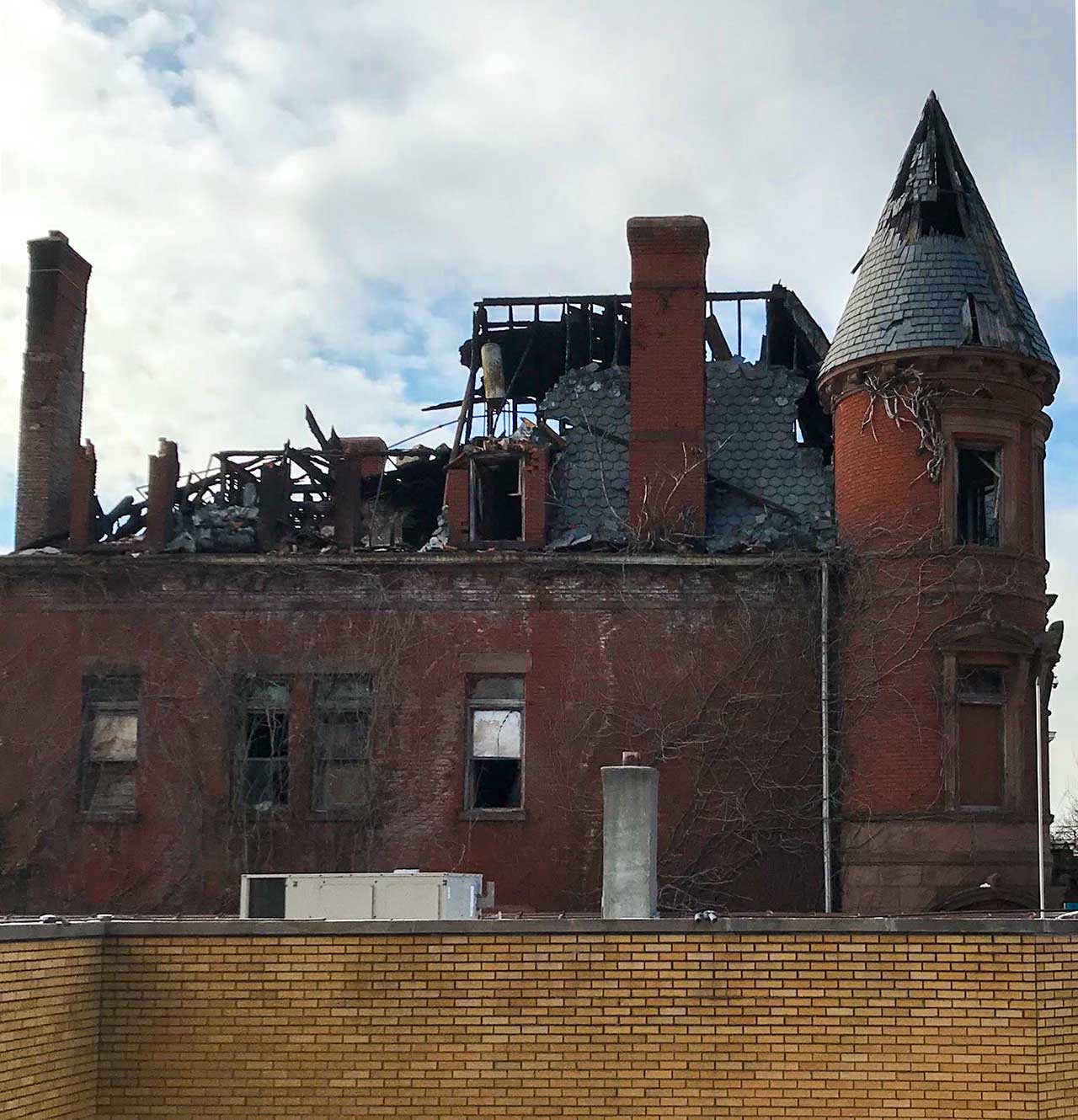 Still, not everyone gave into despair so easily. "Germans things are well-made," joked Kristine Schueler, who is a direct descendent of Franz Kastner, the original owner.
Schueler has been following the news of the chateau-esque residence for some time, always hopeful that it could someday be restored — even when it was a squat house. "It gave me some kind of comfort that at least it was being used then," Schueler said.
Lately, she has been digging through memorabilia, indulging her dream that a renovation might incorporate a beer garden or museum, something that honors the history of German immigration.
The Kastners were part of an influx of immigrants from Germany in the 19th century. Families from that era fled all sorts of misfortunes, including religious persecution, poverty, and war.
It isn't clear to Schueler why the Kastners made the trans-Atlantic journey. It seems likely they were among a small group of wealthy brewmasters that came to the United States to improve their social standing, according to Frank Urquhart's A History of Newark.
In 1890, they bought a plot of land in what was then the German district, and hired a talented, but lost-in-time architect to build them a "beer-baron mansion" with Franz's initials – FJK – etched over the doorway, a feature that came crashing down four months ago.
The family hailed from the Baden region which has a long brewing tradition. In fact, Gottfried Krueger, founder of the Krueger Brewing Company and the original owner of the nearby Krueger-Scott Mansion, was from the same corner of Germany.
As the owner of a film and photo restoration firm called Schueler-Everard, Schueler has restored old family photos and film reels. In her collection is a clip of her family celebrating Thanksgiving in the 1940s. "That's my great-grandmother Sophie. She was the typical Frau, with gray hair, the bun, and the clunky shoes," Schueler said. "This is a very close family — even though, like most families, there were secrets."
She was talking mostly about her great-great-grandfather Theodore, Franz's eldest son. As the man who made a fortune selling the Phoenix Brewery in 1890, "Teddy" lived a playboy lifestyle. According to news articles, he was one of the first Newarkers to own a "horseless carriage" and took summer-long tours of Europe. After his wife died tragically while giving birth to their sixth child, the widower was known to drown his sorrows at the burlesque shows in Manhattan.
There are things we may never know about the Kastners. Like, why did they start a new life in Newark? And who was the mysterious architect that built them such an over-the-top mansion? And yet, studying history is a lot like restoration work: when you put everything back together, sometimes the pieces don't fit exactly the way they used to, but the spirit still lives on.
Related: