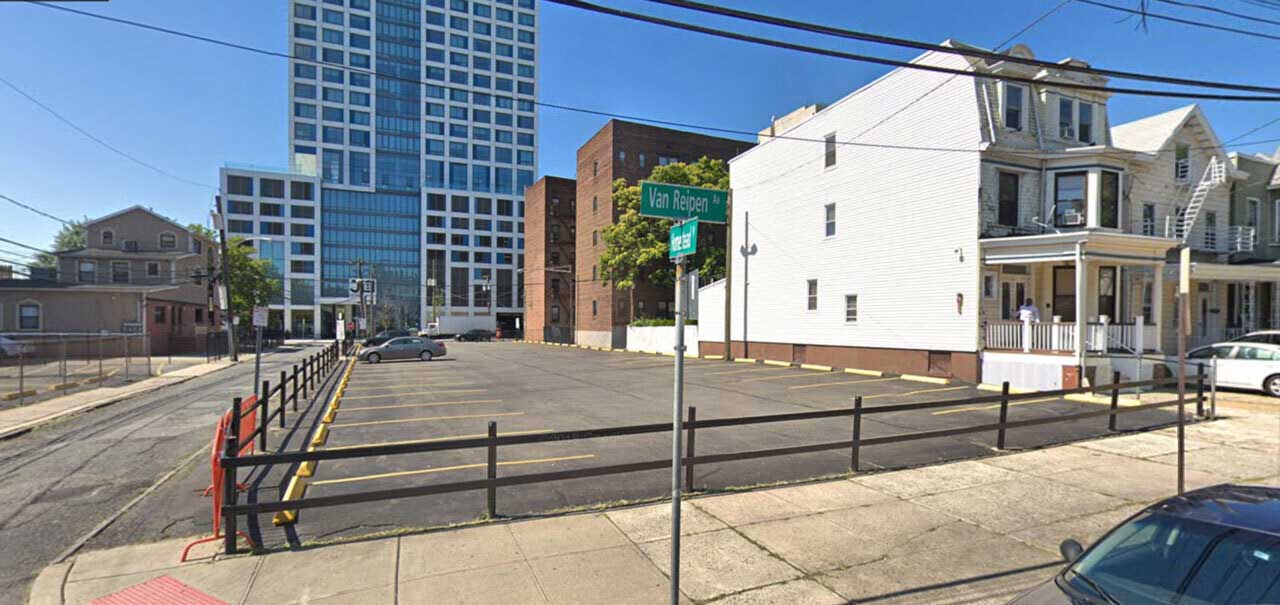 An effort to transform a quiet stretch of road near the Journal Square PATH station with three high-rises and a pedestrian plaza has been underway for years and the architect behind the endeavor has revealed new images of the development's third and final phase.
Way back in February 2018, we were the first news outlet to report on a trio of towers planned along Homestead Place. Great Neck-based Namdar Group eventually gained approvals for all three high-rises and broke ground on the first 20-story phase at 26 Cottage Street earlier this year.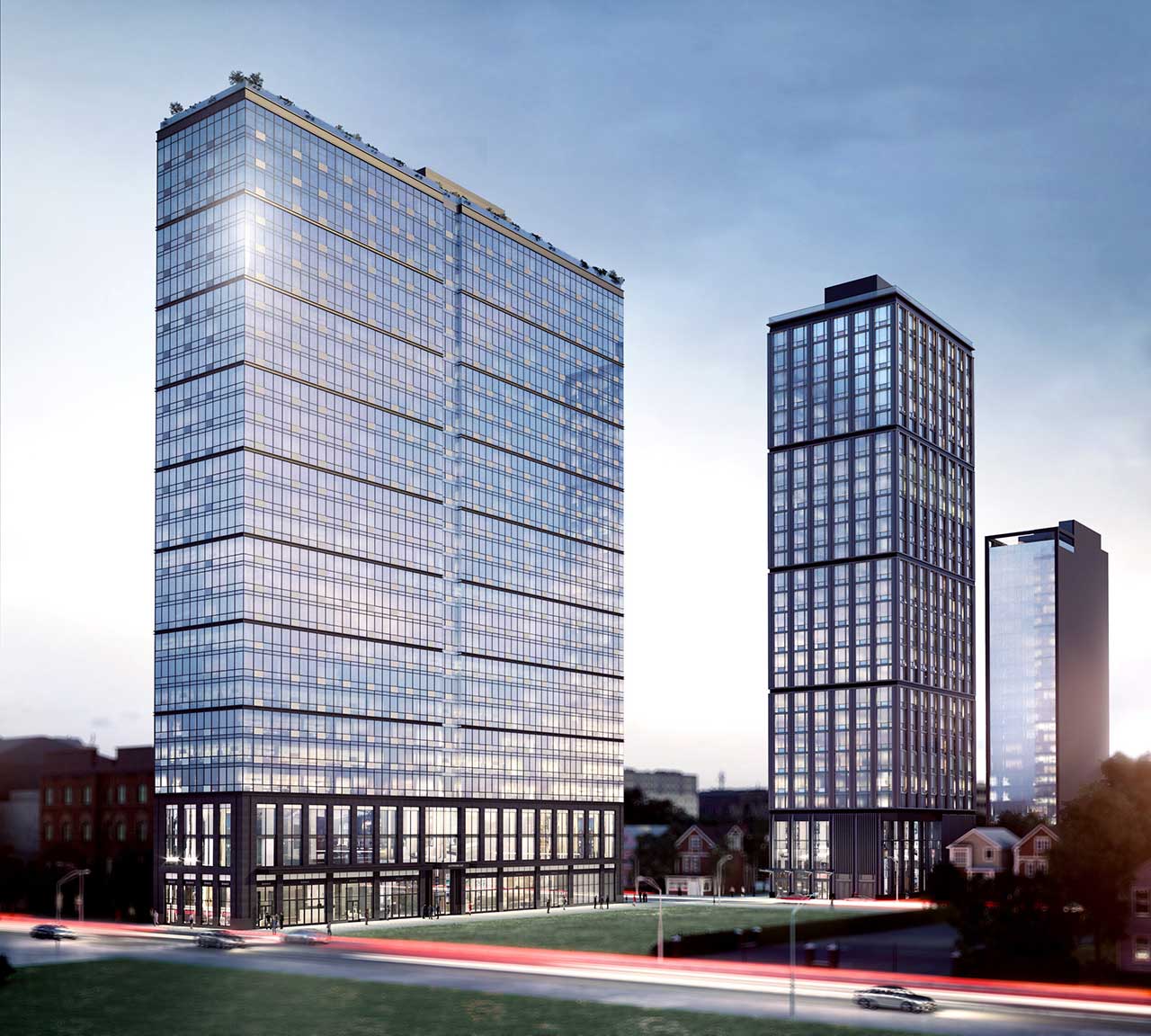 The look of Namdar's second tower at 26-28 Van Reipen Avenue emerged earlier this year and New York-based C3D Architecture has released mock-ups of what will be the development's final component. Originally approved during 2019, the plans will replace a parking lot at 618 Pavonia Avenue with a 27-story high-rise that tops out at 293 feet.
The first floor of the development is set to include a residential lounge and café plus a street-level retail space spanning about 5,500 square feet. The second floor will consist of a large office space complete with a showroom, gym, yoga space, and party room. Offices will also be featured on the third and fourth floors with two spaces running about 11,300 square feet each.
The remainder of 618 Pavonia Avenue will include 376 residential units breaking down as 24 studios, 264 one-bedrooms, 80 two-bedrooms, and eight three-bedroom spaces. The development will sport a significant rooftop space that features a pool, an outdoor kitchen, common pantry, outdoor recreation area, and a resident's club.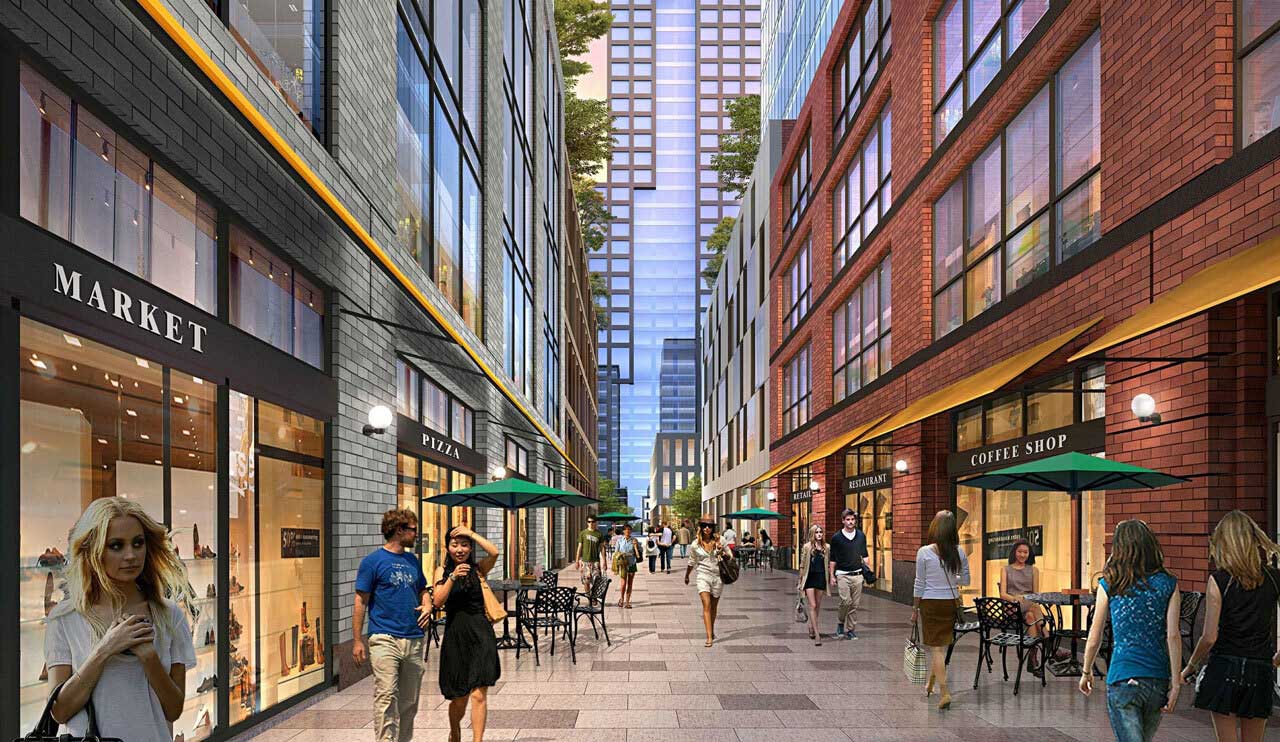 In line with the first two phases of Namdar Group's development, there are no parking spaces or affordable housing units included in the final tower. The company will be giving the city the rights to a portion of their property near Homestead Place towards the creation of a pedestrian plaza, which will close the existing road to vehicles and expand it two blocks.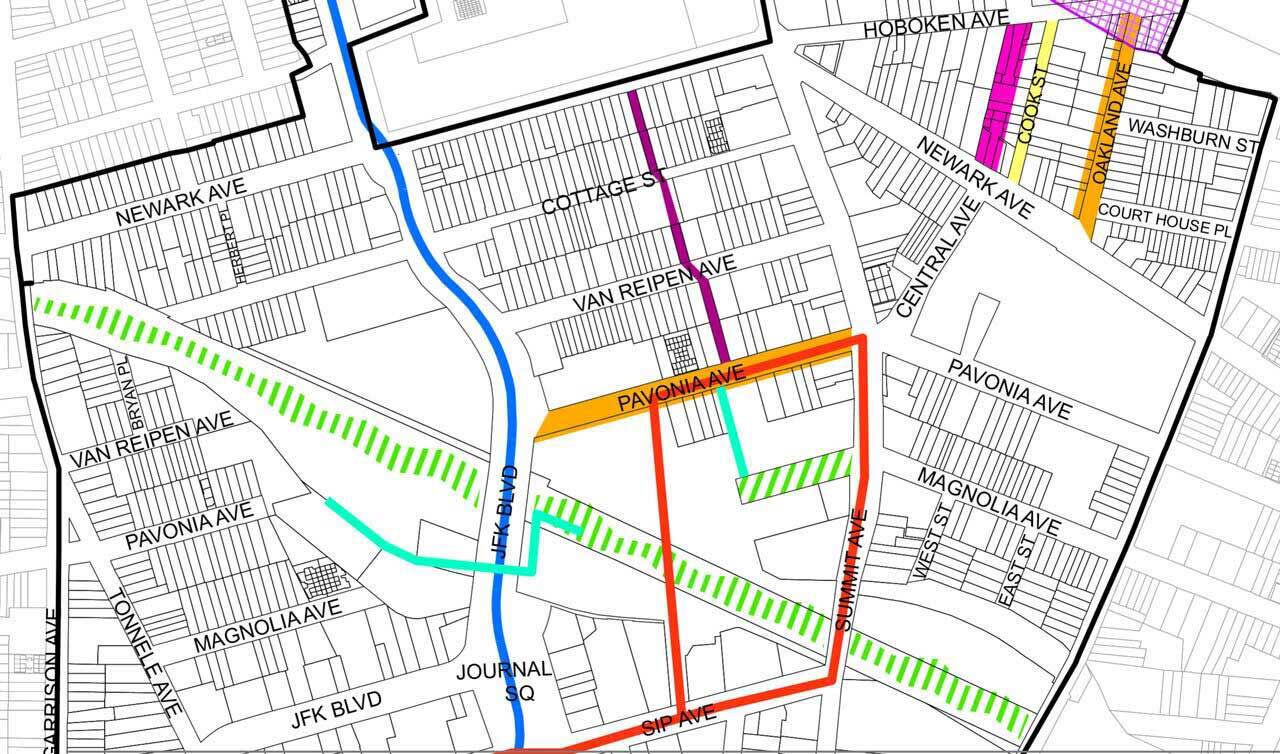 Namdar Group's three towers all include retail components and will add 777 units of housing to the neighborhood, which historically has consisted of mostly single-family homes. The company's first tower on Cottage Street is expected to be completed next year.
Related: