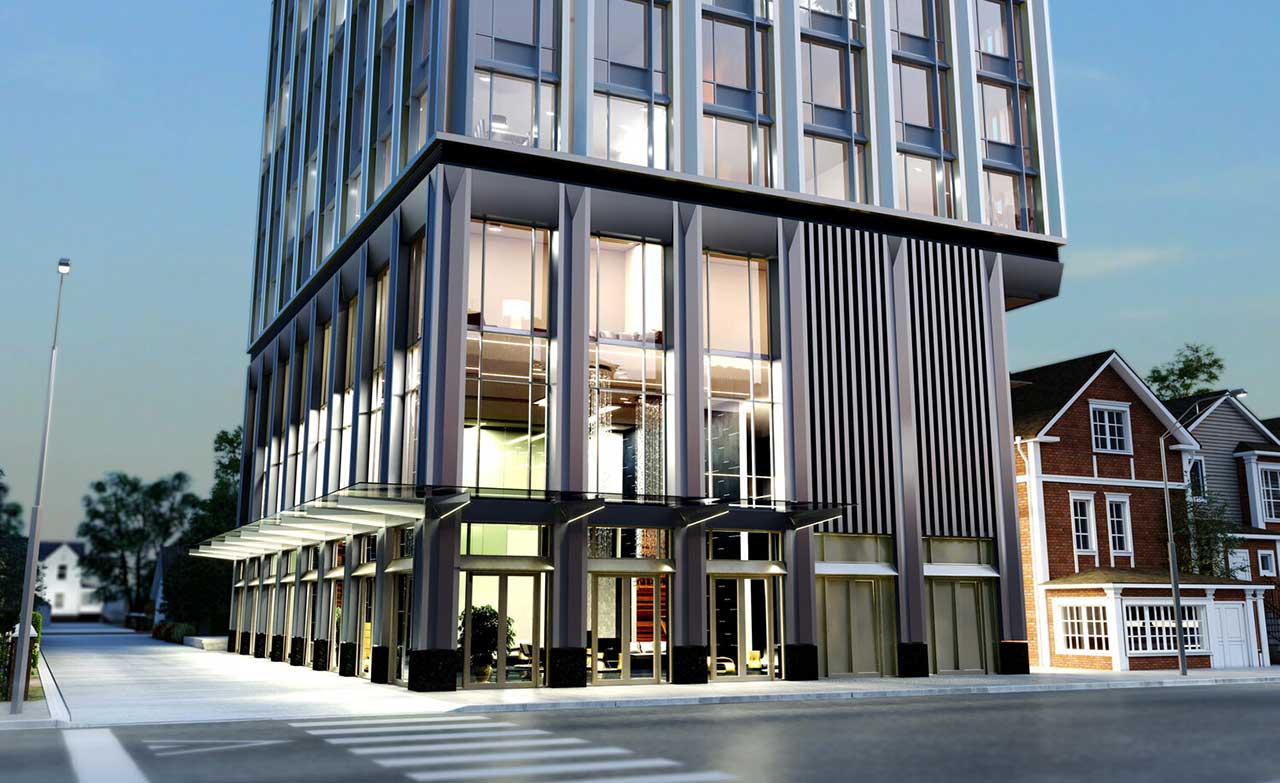 A Long Island developer has plans for three high-rises inside a quiet residential area near Journal Square and the look of the second tower has just been unveiled by the project's architect.
Back in February of 2018, we broke the news about a major redevelopment in the works at properties owned by the Namdar Group. The Great Neck-based company eventually gained approvals for three towers that will transform a low-rise community made up of mostly two- and three-story homes into a major destination with some of the city's tallest buildings.
We first reported on details and renderings regarding Namdar's plan to replace two single family homes at 26 Cottage Street with a 20-story mixed-use building back in November last year. That 166-unit project will convert the neighboring Homestead Place into a pedestrian plaza that will eventually expand two blocks south and create a new retail corridor.
The second phase of Nadmar's plan is for a parcel at 26-28 Van Reipen Avenue just a block away. Currently a vacant lot surrounded by fencing, a 27-story mixed-use building is set for the site and the project includes an expansion of the pedestrian plaza and retail space on both the ground level and on the second floor.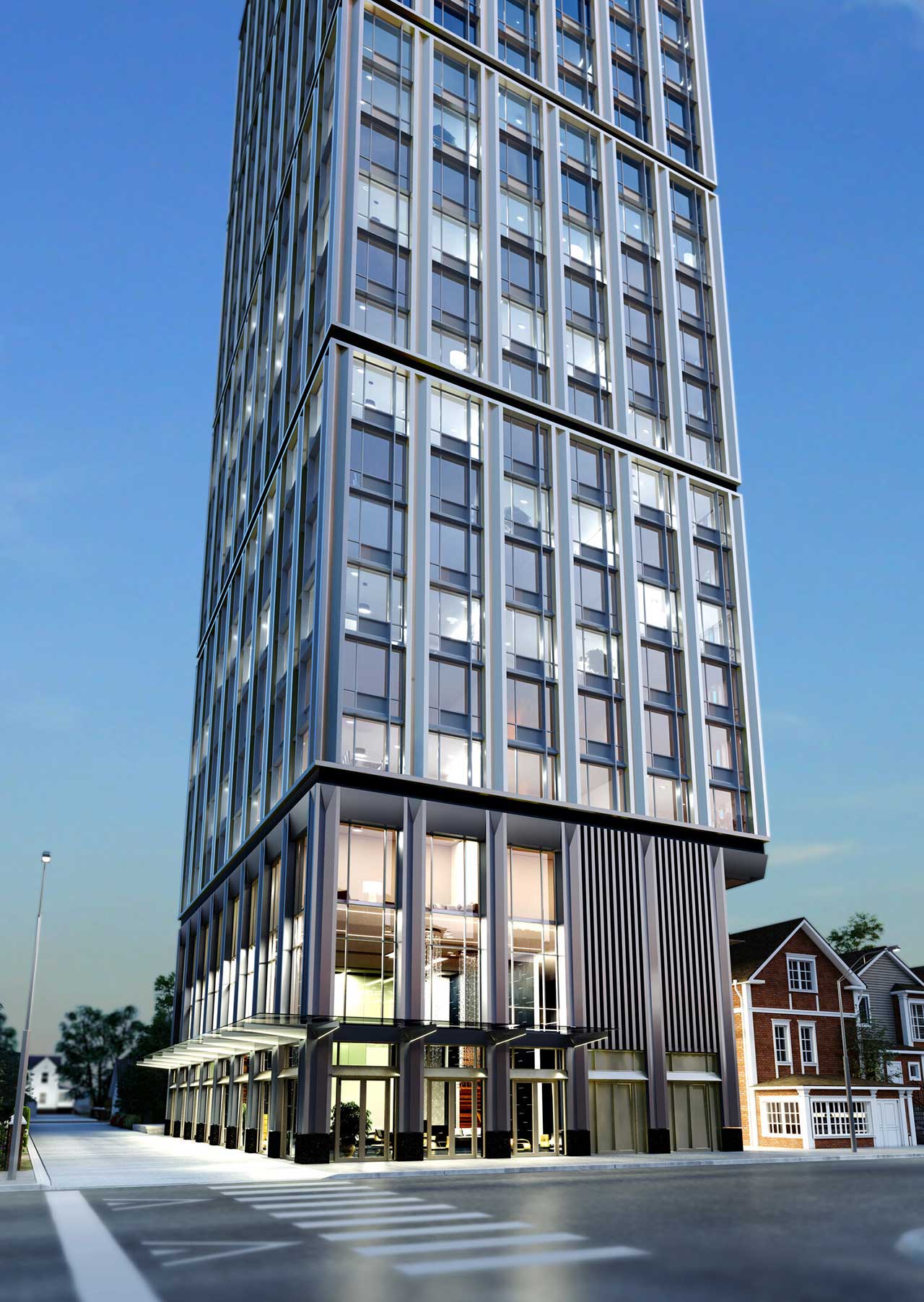 Designed by New York-based C3D Architecture, the third floor of 26-28 Van Reipen will sport office space, while the remainder of the building includes 235 residential rental units consisting of large studios, one-bedroom units, and three-bedroom suites. The building's rooftop will feature a pool and amenity space offering panoramic views of New York City.
The third phase of Namdar's redevelopment, at 618 Pavonia Avenue, is also set to rise 27 stories. While official renders haven't been released for that portion, it includes 376 apartments and will complete the three-block pedestrian plaza envisioned for the neighborhood.
Namdar's towers would add a total 777 of units to the neighborhood, which is just a few blocks from the Journal Square PATH station. The properties fall within the Journal Square 2060 Redevelopment Plan and none of them include any affordable housing or parking components.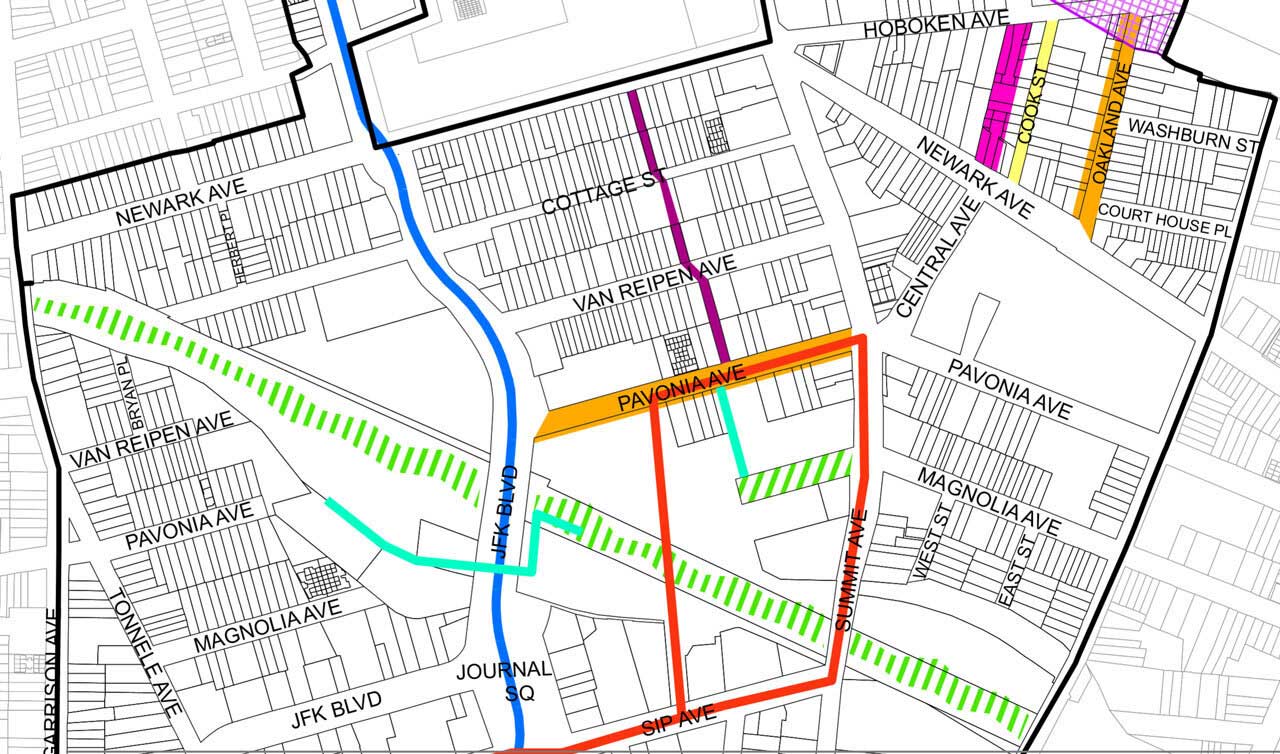 However, Namdar did utilize the plan's Homestead Extension Bonus to build more stories than allowed by contributing some of their land towards the future pedestrian plaza. Construction has already begun at the 26 Cottage Street development, but the company has not announced when the other two towers might break ground.
Related: