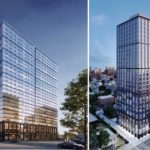 The Long Island-based company, who plan to build six high-rises in the Journal Square neighborhood, recently hit a milestone on dueling 27-story developments that will add 667 residences to the area.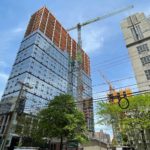 The Long Island-based developer is constructing two glass-heavy high-rises out of six that are planned for the block that will create a new pedestrian-only street lined with retail shops.
Financing for a new multifamily development in Journal Square, Jersey City was recently arranged in the form of a lease-up bridge loan.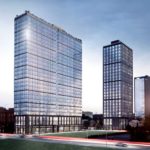 SCALE Lending recently announced the closing of a $96 million combined construction and land loan in Journal Square, Jersey City.
A project with 612 residential units is being proposed in Journal Square, Jersey City.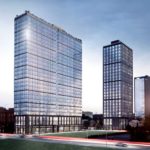 Yesterday, SCALE Lending announced that it closed on a $120 million construction loan for a Journal Square multi-family development.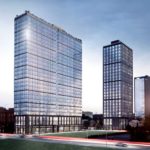 Namdar Group will be bringing three high-rises and a pedestrian plaza to several parcels near Journal Square and the newly revealed third tower is set to include 376 apartments plus office and retail space.
A development with multiple phases is moving forward in Jersey City. The first phase is already under construction and the developer just received a key approval to bring three additional towers to Journal Square.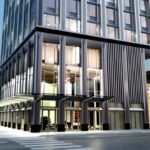 Three high rises are set to rise inside a quiet residential area near Journal Square and look of the second tower has now been unveiled by the project's architect.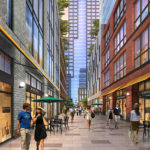 Namdar Group's studio-heavy development will be built next to a new car-free plaza just steps from Journal Square.