A company that has a large stake in Journal Square's future has released some visuals as to what their first residential project will look like. It will be built next to a new car-free plaza that's long been envisioned by officials.
Early last year, we reported on ambitious plans for three high-rises along Cottage Street and Van Reipen Avenue by a company called the Namdar Group. The vision of the Great Neck, New York-based developer would change the character of the area significantly, as high rises would co-exist with three-story homes that mostly make up the neighborhood.
Their first approved development is for 26-28 Cottage Street, which is a 5,600-square-foot site currently consisting of two single-family homes. Namdar Group has been authorized to demolish those structures and construct a modern 20-story tower that's set to rise 223 feet high.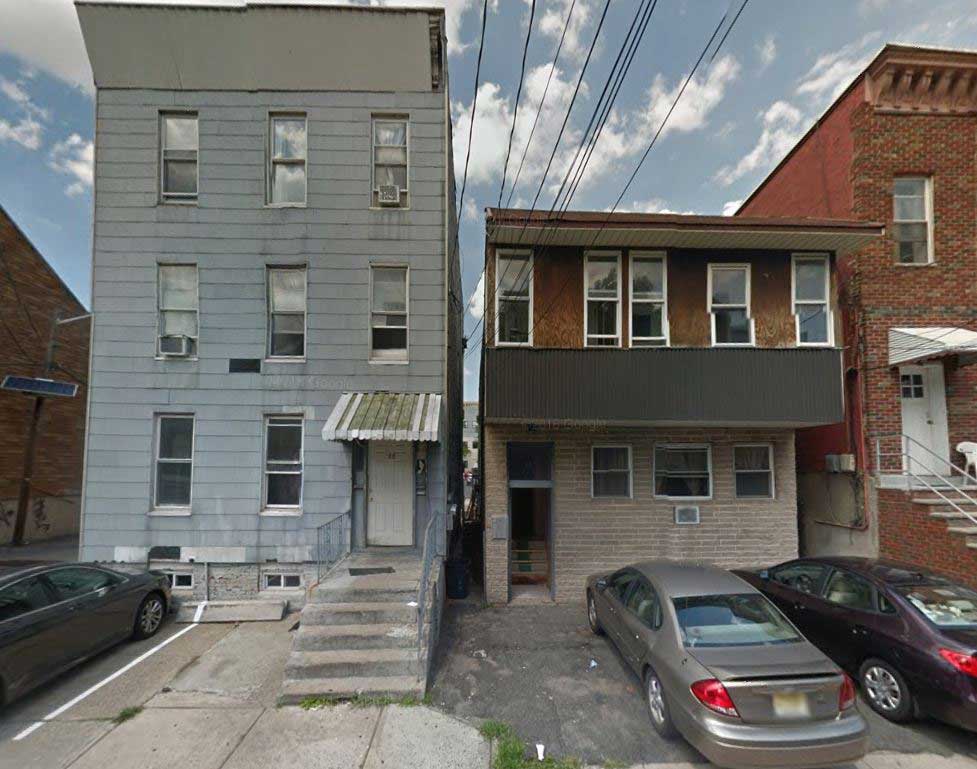 26 Cottage Street will contain a total of 166 residential apartments and they will be studio-heavy, with a whopping 162 units being designated as such. The four remaining units will sport three-bedrooms each and Namdar says all the apartments will be outfitted with high-end finishes that optimize the living space.
With the development, Namdar is seeking to provide lots of complimentary conveniences for residents of the building, like an in-home concierge service. The company says they are striving to create an "auto-magical living experience" that includes perks like weekly tidy-ups, grocery delivery, and even keeping fresh flowers in vases on residents' tables.
Besides the living spaces, 26 Cottage Street will have 1,021 square feet of retail on the ground floor and an additional 11,677 square feet of office space. New York-based C3D Architecture designed the building, which won't have any affordable housing units included.
One community amenity that 26 Cottage Street will be facilitating is the creation of a new pedestrian plaza along the lengthening of Homestead Place. The project's height is utilizing the Homestead Extension Bonus within the Journal Square 2060 Redevelopment Plan and Namdar's released renderings show what the stretch could look like when the project is done. The portion of the plaza that will be built as part of 26 Cottage Street is currently a blacktop alley next to one of the homes.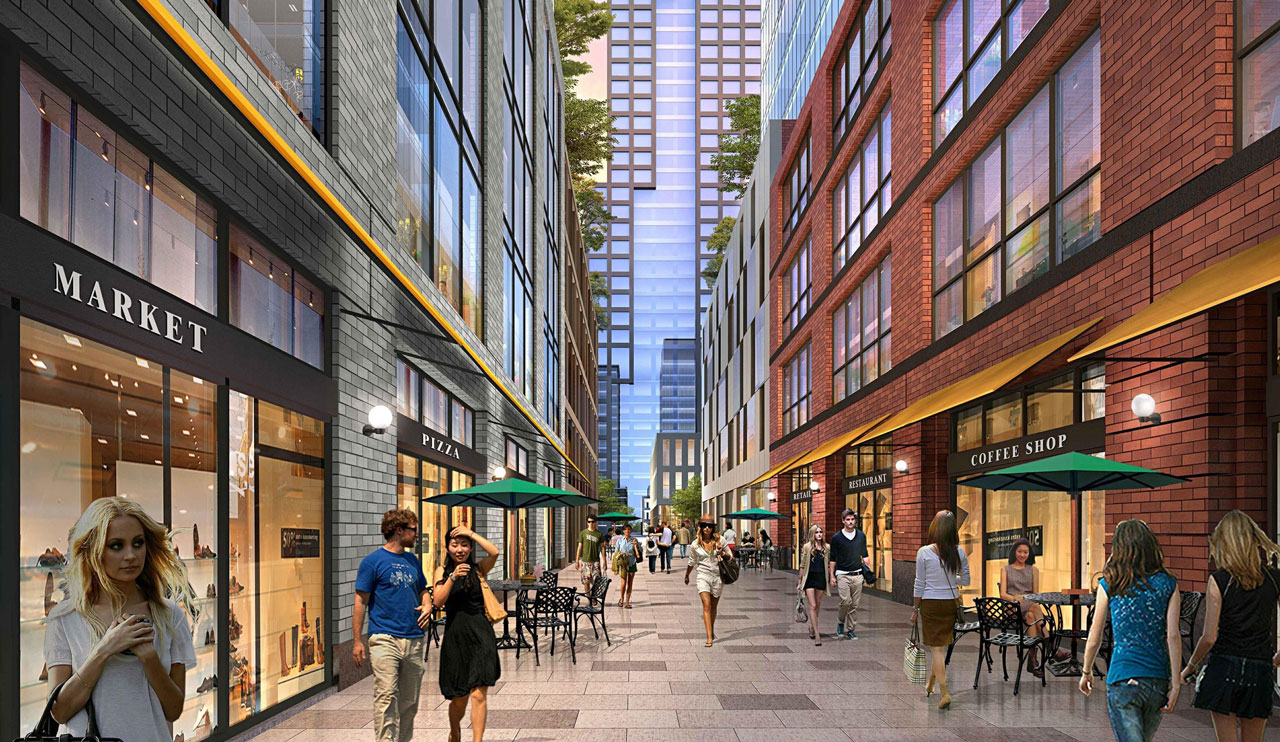 Namdar also owns a property across the street at 35 Cottage Street where another high-rise and construction of part of the Homestead Plaza is proposed. In addition, a new proposal for 618 Pavonia Avenue that would build a 27-story high rise and another portion of the Homestead Plaza emerged earlier this month.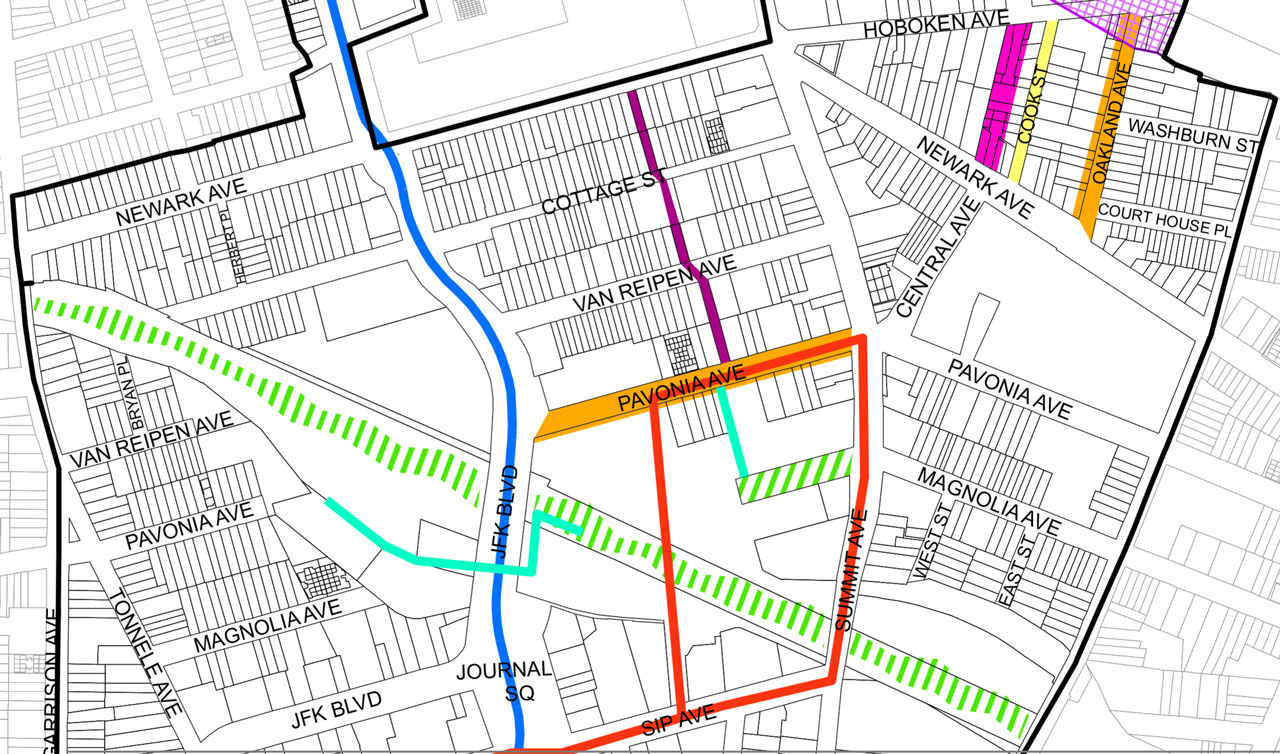 Namdar Group filed an amendment request with Jersey City's planning department in June requesting to remove the cellar level and relocate 26 Cottage Street's utilities to the first and second floors. The new plan would also reconfigure the rooftop amenities and remove a pool that was slated for the roof.
The company has not returned our inquiry as to when ground could break on 26 Cottage Street, but Namdar's flurry of activity over the last 24 months indicates that big changes are coming to the neighborhood.
Related: