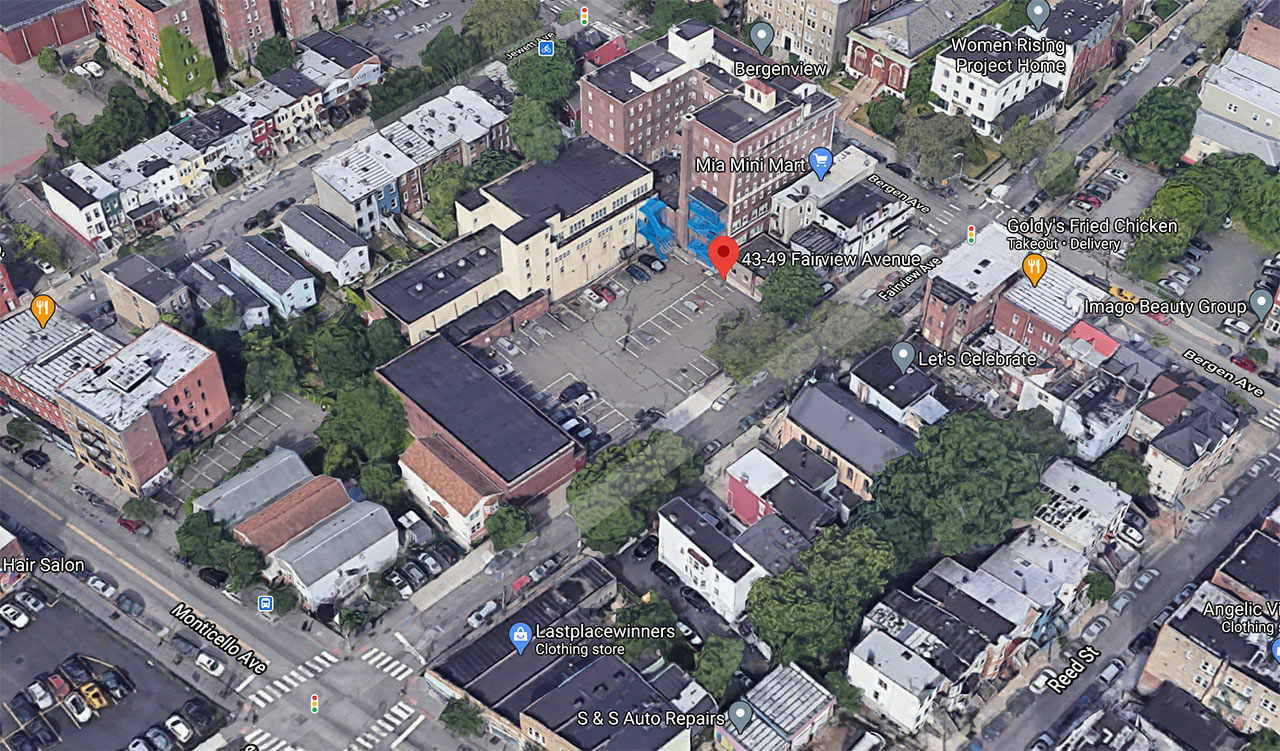 Just days after a controversial inclusionary zoning ordinance was passed into law, plans from a real estate developer envisioning a 92-unit project with significant affordable housing on a property near McGinley Square could move forward.
The Community Builders, a New York nonprofit that owns and manages more than 11,000 apartments throughout the country, is hoping to revitalize irregularly shaped properties at 43-49 Fairview Avenue and 209 Monticello Avenue. Their plan will both tear down and preserve some historic buildings at the site, which the YMCA once used for recreational programs.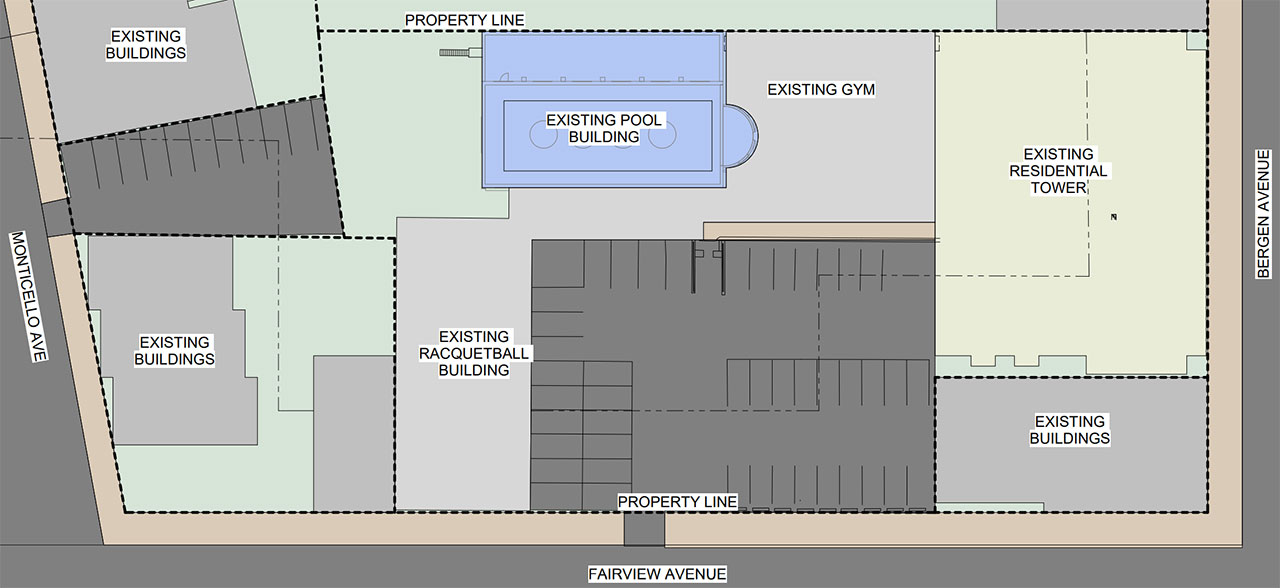 To move forward, The Community Builders is seeking authorization to demolish a gymnasium and a racquetball building that date to 1920 and 1950, respectively. The nonprofit's plan would keep a two-story pool building on the land intact while constructing a nine-story mid-rise dubbed Fairview Apartments on a current parking area.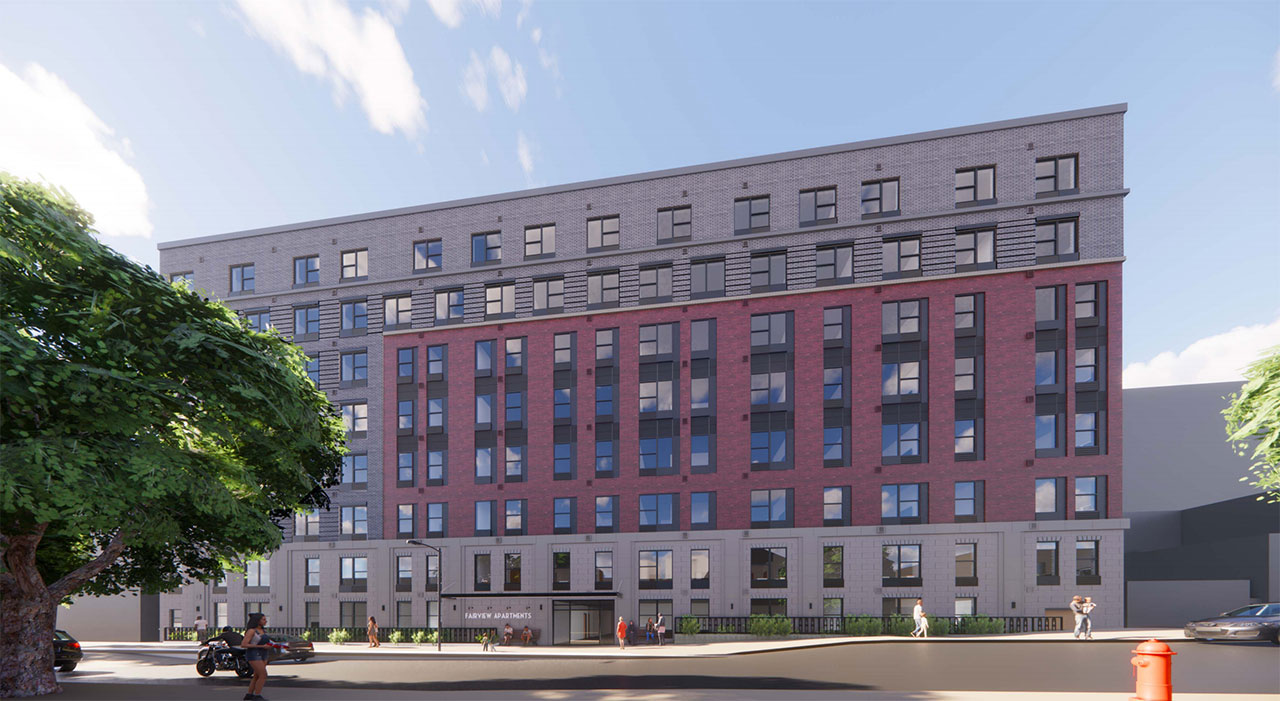 The new structure, designed by Inglese Architecture & Engineering and set to rise just under 100 feet, would include 92 units. 55% of them, or 50 apartments, would be set aside as affordable housing for residents earning up to 60% of Area Median Income, while the remainder would have market-rate rents.
Amenities in the building's plans include a laundry room, play area, bicycle storage space with room for 46 bikes, a gym, a 1,750-square foot recreation room, and a 1,176-square foot outdoor terrace on the building's roof. Fairview Apartments would include 37 surface parking spaces in a lot to be entered from Monticello Avenue.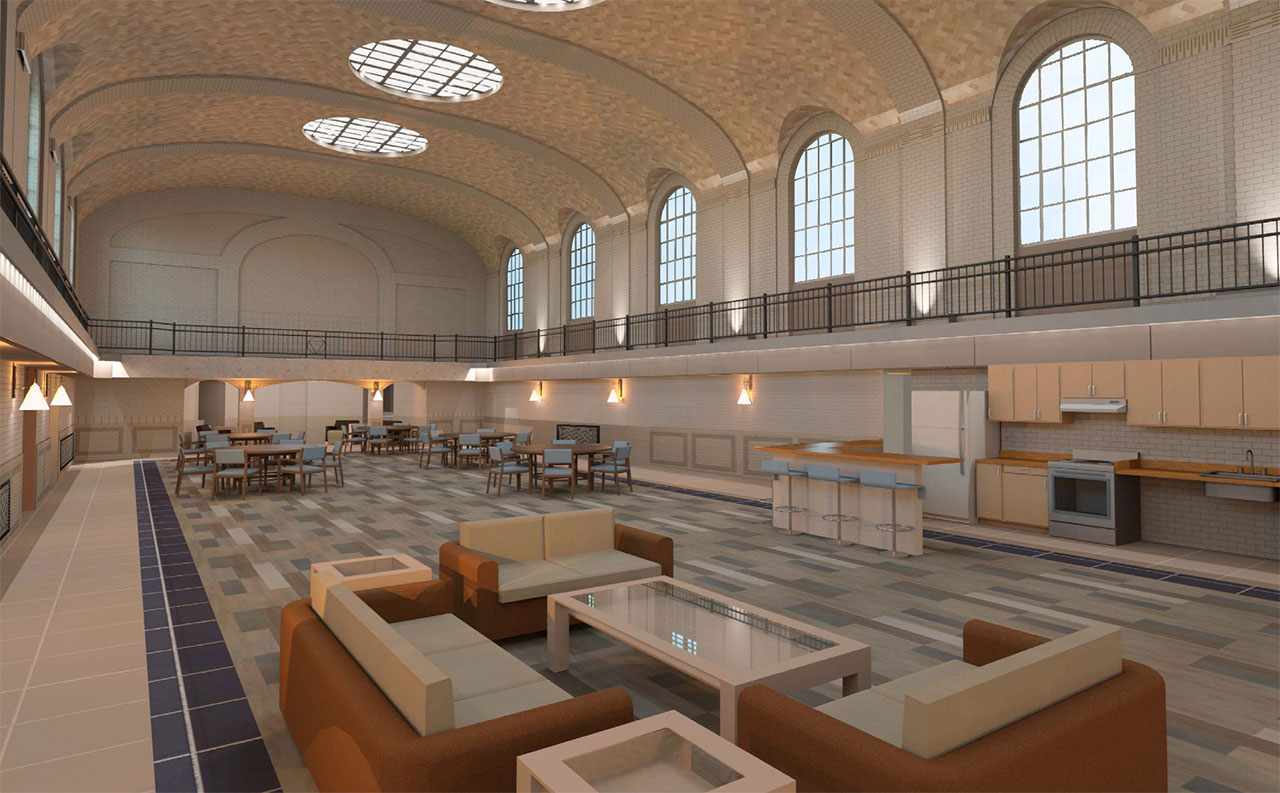 The project's second phase deals with the restoration of the YMCA's former pool building, which would reopen the facility to the public in a reimagined form. The plan calls for a historic refurbishment and repurposing into a 3,404-square foot community center by filling the pool in with a new concrete floor. A kitchen and movable bar would be featured at the space, which would restore skylights and windows at the currently unused property.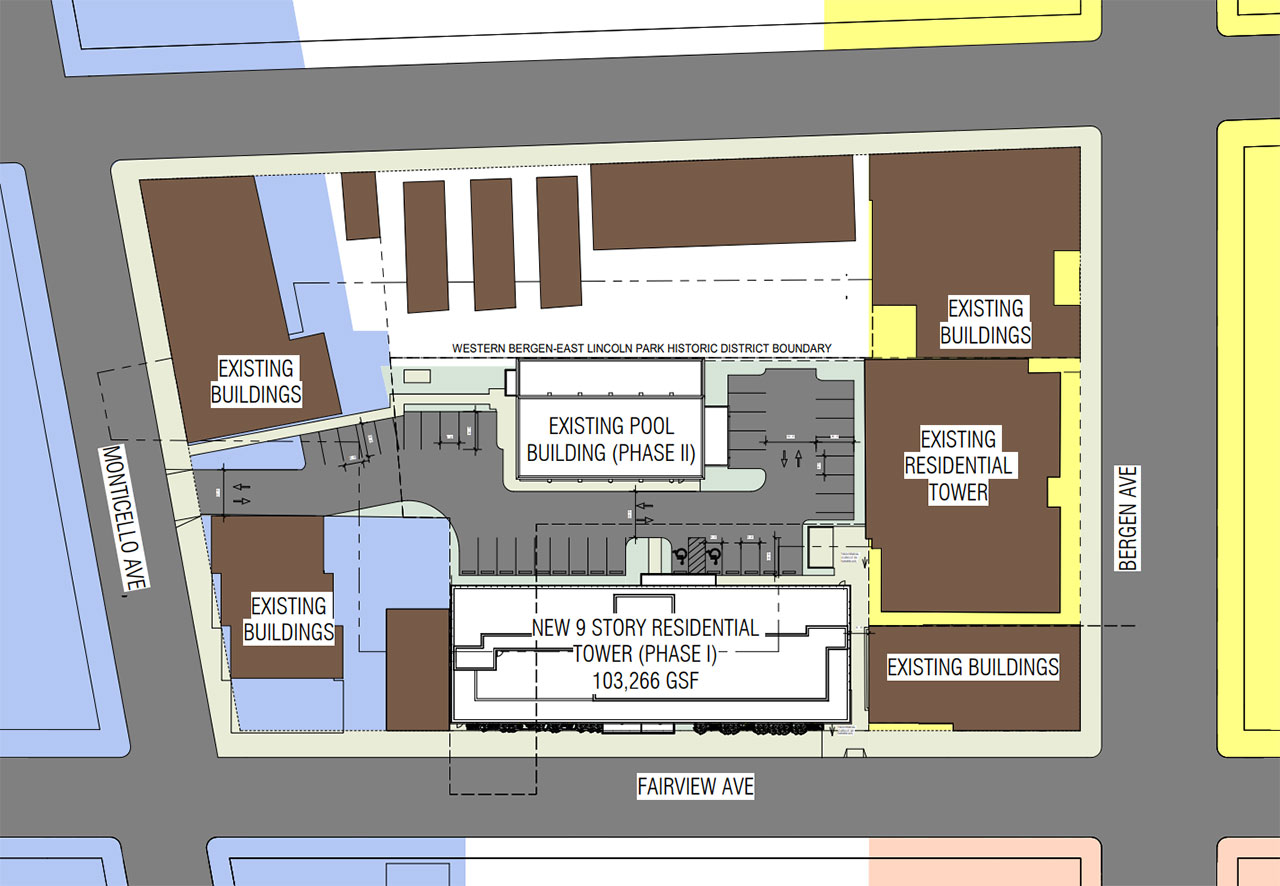 The Community Builders will be seeking variances for use (multi-family where single-family is allowed) and building height to move forward on their project, which is heading before Jersey City's Historic Preservation Committee on October 26. The planning board is then scheduled to hear two separate applications from the company regarding the development during their November 4 meeting.
Related: