Home
Tags
Homestead Place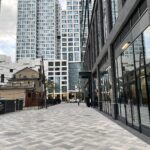 The Journal Square pedestrian plaza is now two blocks long with a third slated to open in the coming months.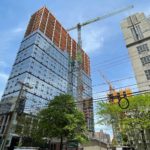 The Long Island-based developer is constructing two glass-heavy high-rises out of six that are planned for the block that will create a new pedestrian-only street lined with retail shops.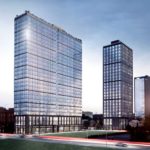 Namdar Group will be bringing three high-rises and a pedestrian plaza to several parcels near Journal Square and the newly revealed third tower is set to include 376 apartments plus office and retail space.