A project that is expected to bring three high-rise towers to the Journal Square section of Jersey City is apparently just the beginning of the developer's proposal for the neighborhood.
During its virtual meeting on June 16, the Board of Commissioners of the Jersey City Redevelopment Agency (JCRA) designated Homestead Assemblage, LLC as the redeveloper of multiple tracts in order to facilitate the fourth, fifth, and sixth phases of the Namdar Group's development plans around the upcoming Homestead Walkway.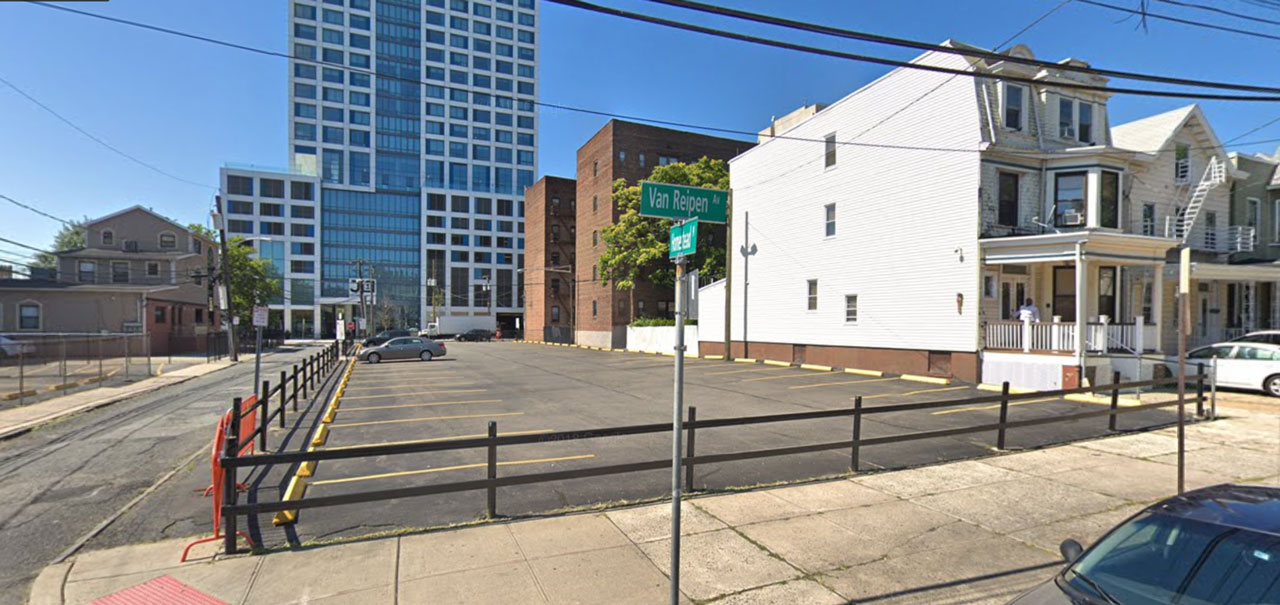 The fourth phase is expected to involve a 27-story high-rise at 616 and 618 Pavonia Avenue along with 33-35 Van Reipen Avenue, according to the resolution that was approved by the Board of Commissioners last week. This development would reportedly consist of 432 residential units, 1,544 square feet of retail space, 9,981 square feet of "retail services," 6,480 square feet of "restaurant cafe space," and 9,985 square feet of office space.
Nearby, the fifth phase involves 32, 34, 36, and 38 Cottage Street and would feature 440 residential units, 2,189 square feet of retail space, and 16,357 square feet of office space in a 27-story building. Meanwhile, the sixth phase calls for 744 residential units, 10,538 square feet of retail space, and 30,877 square feet of office space within a 27-story building at 29 Van Reipen Avenue.
The proposed pricing of the residential units was not mentioned in the resolution.
Jersey Digs first revealed plans for the initial three phases of the project back in February 2018. At the time, the first phase was expected to include a 27-story 350-unit project at the Congregation Sons of Israel site at 35 Cottage Street, the second phase was slated to involve a 25-story 220-unit building at 26-28 Van Reipen Avenue, and the third phase called for a 20-story building with 180 units at 26-28 Cottage Street.
Charles Harrington, the attorney for the developer, told the Board of Commissioners last week that construction has already begun on part of the previously approved project, adding that his client "is eager to hopefully move forward on all of these phases and have a tremendous transformation of that area going forward."
Conceptual plans for the fourth, fifth, and sixth phases were shared during the virtual meeting along with a map from C3D Architecture illustrating where each of the six phases would be located in relation to the walkway extension of Homestead Place. Harrington likened the walkway to Stone Street in Manhattan's Financial District.
These six phases are in addition to a separate development involving the Namdar Group around 626-628 and 630-632 Newark Avenue near the upcoming extension of Central Avenue. This site, which was included in the map, is expected to include a 27-story development with 538 residential units.
Related: