Weekend Walks is our weekend column where we explore the photographic beauty of various neighborhoods through the lenses of history, architecture, and commerce.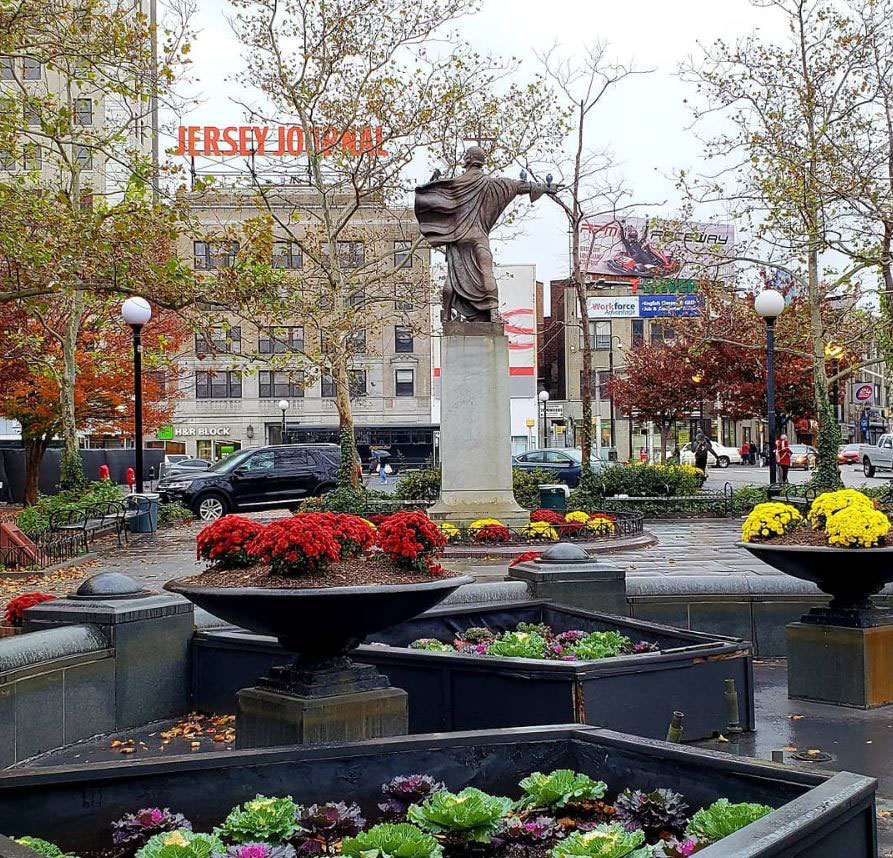 From almost any point in the historic Journal Square area of Jersey City — whether among old housing stock on Newkirk Street, or at the biweekly Farmer's Market in Journal Square Plaza, or outside the county offices — one can see tall residential towers rising. Longtime residents on the blocks near the Journal Square PATH and bus station said they are glad the area is getting fixed up and appreciate the easy commute to Manhattan, but they're adopting a wait-and-see approach about the ubiquitous development.
"I like living here," said Journal Square native Ivanna Barthley, 23, on a recent Friday as she left Vroom Street to commute to Manhattan, where she works and attends classes at NYU. "But it's getting expensive."
The historic area — named for the Jersey Journal newspaper that was founded in 1867 — contains people from all walks of city life: New residents who live in skyscrapers like the 53-story tower Journal Squared, adjacent to the train station (with its 11-minute commute to the World Trade Center); students attending nearby St. Peter's University and Hudson County Community College; working-class families and immigrants from around the globe. The area contains the county's social services, the Court House, the Division of Motor Vehicles, and a few chain stores, with some newer restaurants. (If you're interested in relocating, chat with the real estate experts at our partner Triplemint).
There are also historic structures that are testaments to the area's past as a town center. The Jersey Journal's signage remains around the area although the newspaper moved to Secaucus in 2013 and the building at 30 Journal Square will be transformed by Kushner Companies into a 74-story residential tower.
The area still contains the grand Landmark Loew's Jersey Theatre facing the train station, an architectural wonder that once hosted performances by Judy Garland, Bing Crosby, and George Burns. It was saved from development by a nonprofit group called the Friends of the Loew's and now shows films and film series.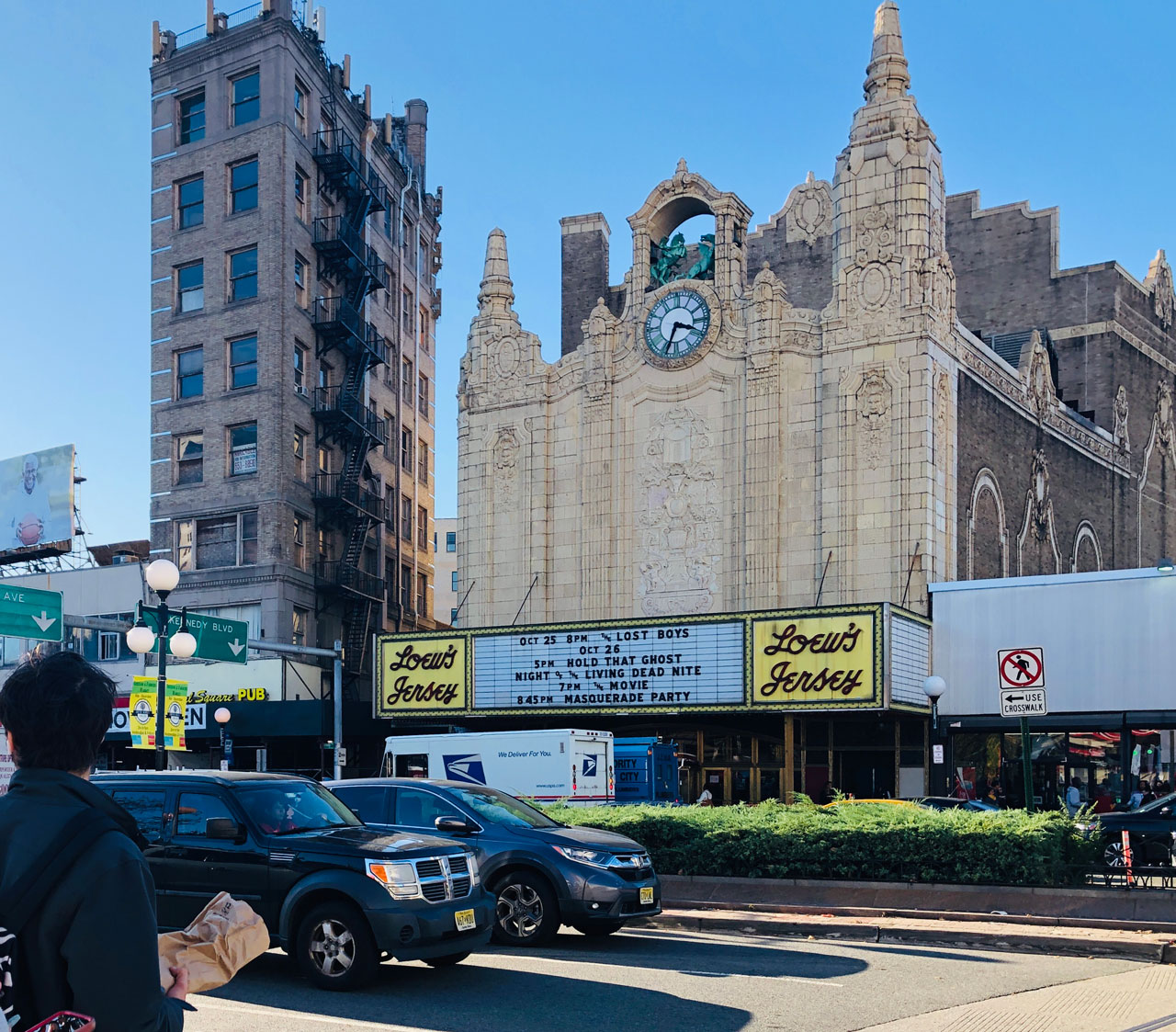 Catty-corner to that theater is the 91-year-old Stanley Theater, now owned by the Jehovah's Witnesses.
So what is Journal Square's future, and what is its present?
With its patchwork of very new and very old housing, and projects both large and minute, it doesn't seem to have adopted an identity yet like the popular downtown neighborhoods known for their nightlife, or the quieter, artsy Jersey City Heights. One can stumble upon a sleepy dead-end street that contains families and shade trees, but also has cranes reaching over the rooftops and distant views of the World Trade Center. Since properties remain more affordable than in neighborhoods closer to the Hudson River, builders are seeing opportunities.
(If you're interested in relocating, chat with the real estate experts at our partner 
Triplemint
).
The relative affordability, compared to downtown, means artists see possibilities too. On a recent Friday, a biweekly Artisan and Farmer's Market drew customers to the plaza beside the train station from 2 to 8 p.m. And seven blocks away, Katelyn Halperin was tending to Smush Gallery, a narrow sliver of retail space on Summit Avenue that she's preserved for the arts. The gallery, sandwiched between small shops, exhibits works by area artists and has served as a community space.
"I love being in this neighborhood," Halperin said, standing inside on the gallery's dark wood floor. "It's important to hold space for the arts. I like that we're part of that lineage. Art is one of the first things to go [during development]. The front window, even when we're closed, serves as a public art space. It encourages a conversation. Every time we do a collaboration with the neighborhood, it goes well."
Next door is The Clever Agency, a seven-year-old marketing and social media firm.
Blocks away, on that same Friday afternoon, a local college administrator was more focused on old media. At the entrance to the Stanley movie theater, Daryl, a lifelong Jersey City resident who works at the Center for Career Engagement at St. Peter's, was showing three of the students the historic building as they waited for a ride.
"I used to go to both theaters," she said. "We didn't have the malls back in the day." About Journal Square, she said, "It's very community oriented. There are positive changes. It's taking a while to go from the east side to the west."
Besides the chain stores like Chipotle and 7-Eleven (and an older-looking Blimpie, part of a chain founded in Hoboken in 1964), there are new, hip eateries nearby.
At the corner of Academy Street and Summit Avenue, Rosita's Yah, "coming soon," promises paninis, smoothies, coffee, and handmade chai tea. Yuya on Sip Avenue offers Mexican pizza, including varieties with avocado and portobellos.
Across from the train station, JSQ Lounge serves up a variety of dishes beneath a disco ball.
Between these newer eateries are older ethnic stores like Pokhai, an American East and West Indian grocery offering Halal duck and fresh lamb.
New stores and services have come in conjunction with adjacent high-rises. In the corridor between the entrance to Journal Squared and the PATH trains, a cafe called Whealth serves up farm-fresh food, coffee and tea, vegan items, and baked goods (including an appealing looking matcha muffin). "We're sensitive to all diets," said a worker, who noted that her boss gets ingredients straight from the farm.
Inside the lobby of Journal Squared on a Friday afternoon, a man was delivering two paper bags of groceries from Whole Foods. A resident headed outside to walk his small dog. "I like it," he said about the building, but added that he'd moved in three months ago and hadn't really explored the neighborhood yet.
Nearly each week brings news of a new tower being approved or a small building being renovated in Journal Square. On November 5, Jersey Digs reported that developers submitted plans in September to build a 27-story structure on a surface parking lot spanning four parcels with the addresses 33-35 Van Reipen Avenue and 616-618 Pavonia Avenue. The property is bordered both by old housing stock and newer residential towers.
Many more planned projects may change the neighborhood. Kushner Companies' proposed 66-story One Journal Square project (not to be confused with the Kushner cousins at KRE who are building Journal Squared) has been temporarily delayed by legal battles.
Real estate brokers are offering up the oldest properties for sale at higher prices than before. An older yellow home on Academy Street, which sold 10 years ago for $355,350, is now listed at $980,000, with the description, "Calling all investors! 308 Academy Street is in a prime location in the Journal Square 2060 Redevelopment Plan. 6 minute walk to JSQ Path Station."
But residential development isn't all that's coming. Recently, the city announced that a monolithic Hudson County Administration Building at Newark and Central avenues will be demolished to be replaced by a 3-acre public park, a first for the area.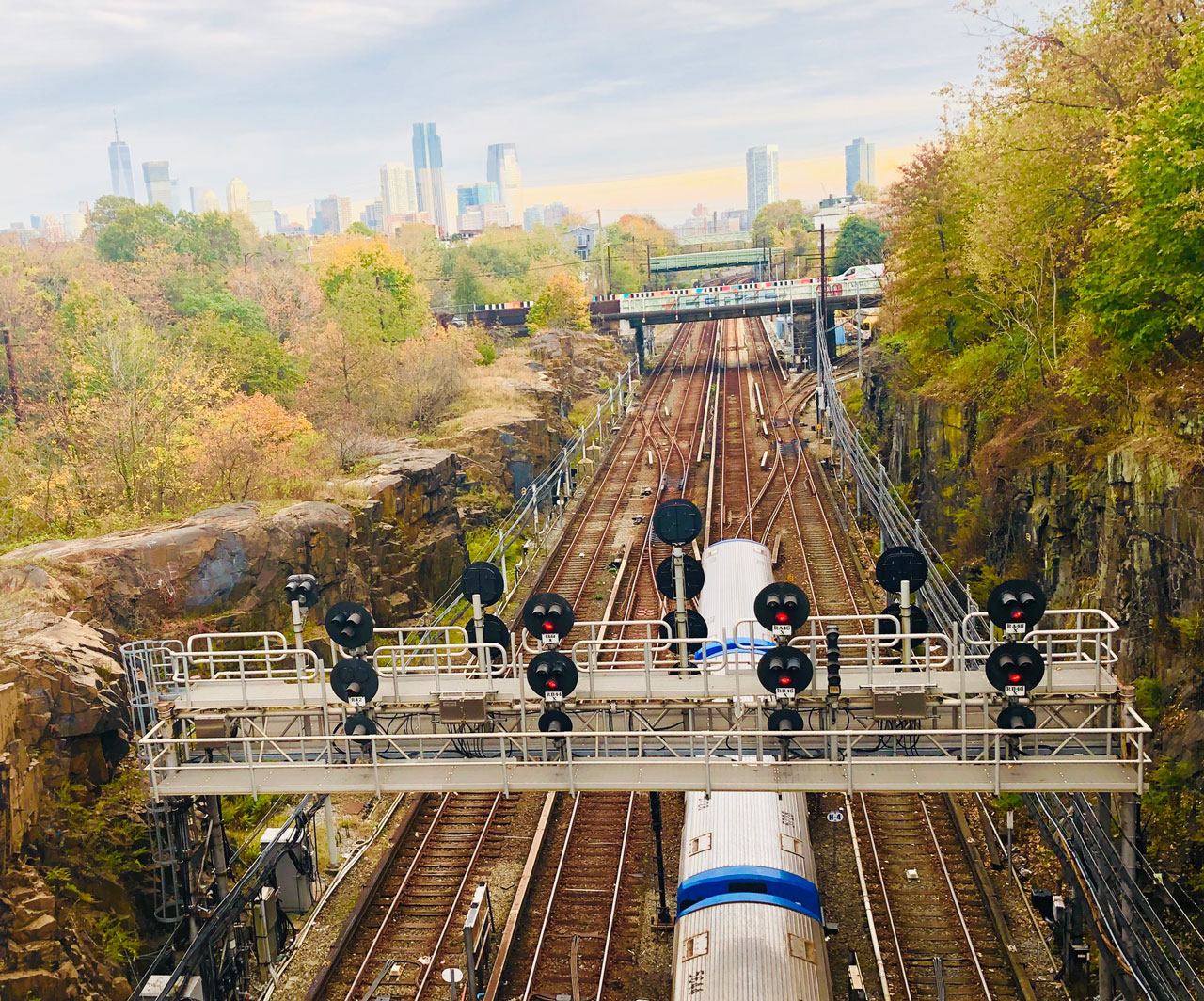 Norma Dixon, 69, who was sitting outside a string of shops on Summit Avenue on a sunny Friday afternoon, said she is glad the neighborhood is being fixed up, but like others, she worries about affordability. She struggles to make ends meet through babysitting and other small jobs.
She said she moved here in the 1960s from Maryland — "seven miles from where Harriet Tubman brought the underground railroad" — to live close to her sister. But she wishes more people would say hello when they pass by. It's often the very young and very old who do, she said.
She offered this advice: "It doesn't hurt to say good morning and hello."
Related: