After mysterious exterior work commenced at the Loew's Jersey earlier this month, observant commuters rushing through Journal Square might have wondered if the historic theater had changed its name. But instead of a rebrand, it appears the property will instead serve as the temporary home for a Hollywood production that started filming in New Jersey earlier this fall.
"The Joker," starring Academy award nominated Joaquin Phoenix and directed by Todd Phillips, officially commenced filming in September, starting in NYC and moving to New Jersey shortly thereafter. The DC Films production is set in the 1980s and will focus on the origin story of one of Batman's most prominent villains, a failed stand-up comedian who is driven insane and becomes a psychopathic criminal.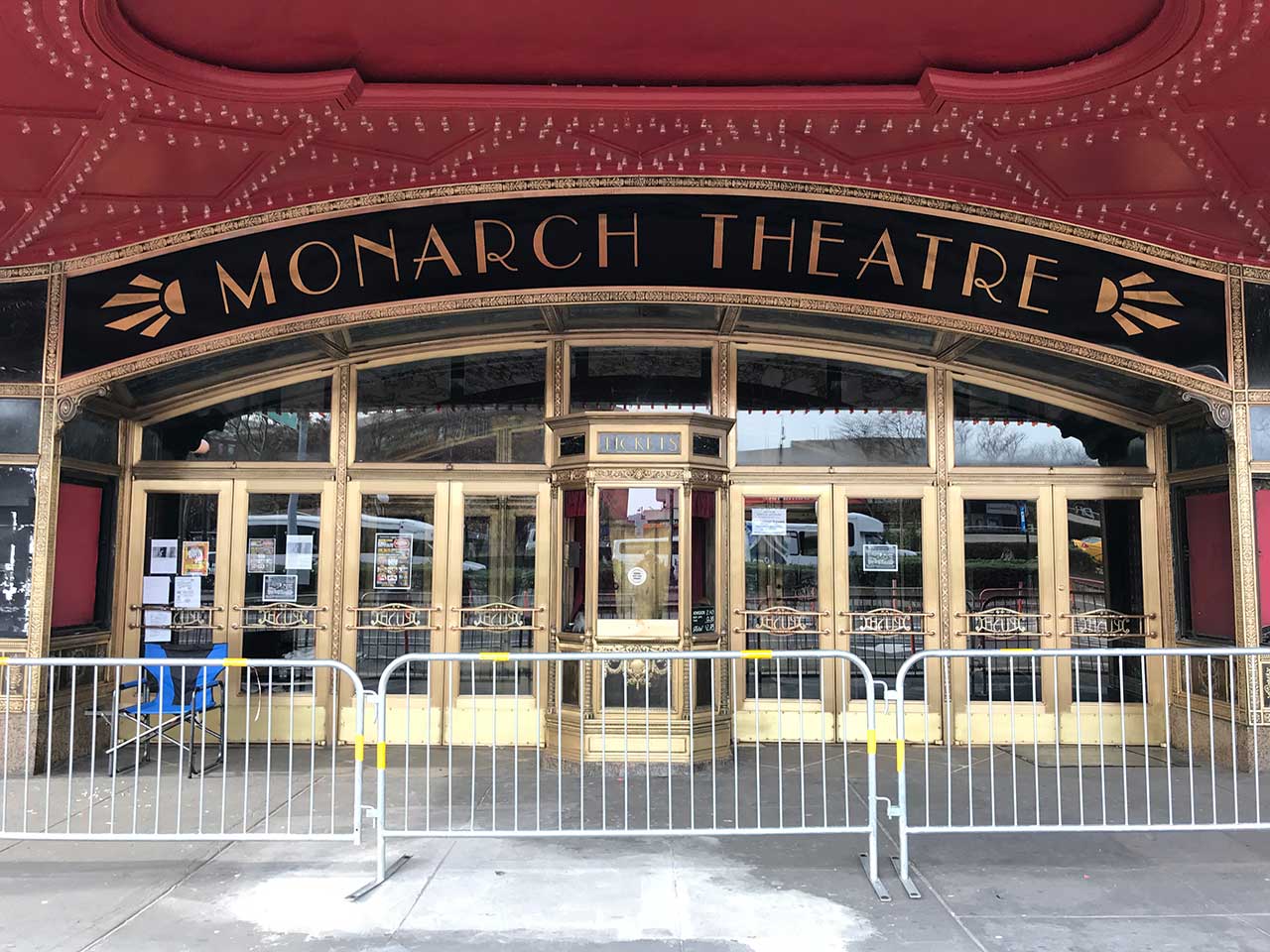 The work at Loew's Jersey suggests scenes for the film will be shot there very soon. A new awning has been placed on the main entrance of the building that reads Monarch Theater, a notable location within the Batman universe. The old-fashioned movie house is where Thomas and Martha Wayne, the parents of Bruce Wayne (aka Batman), were mugged and later murdered.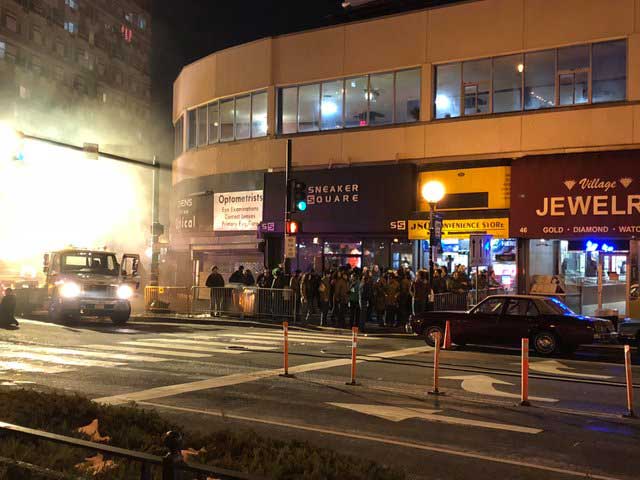 According to comic book lore, the Monarch Theater was closed shortly after the incident but later operated as a safehouse of sorts for The Joker. That reality suggests Joaquin and company will be setting up shop at the building, although the group that runs the theater remains coy about the plans.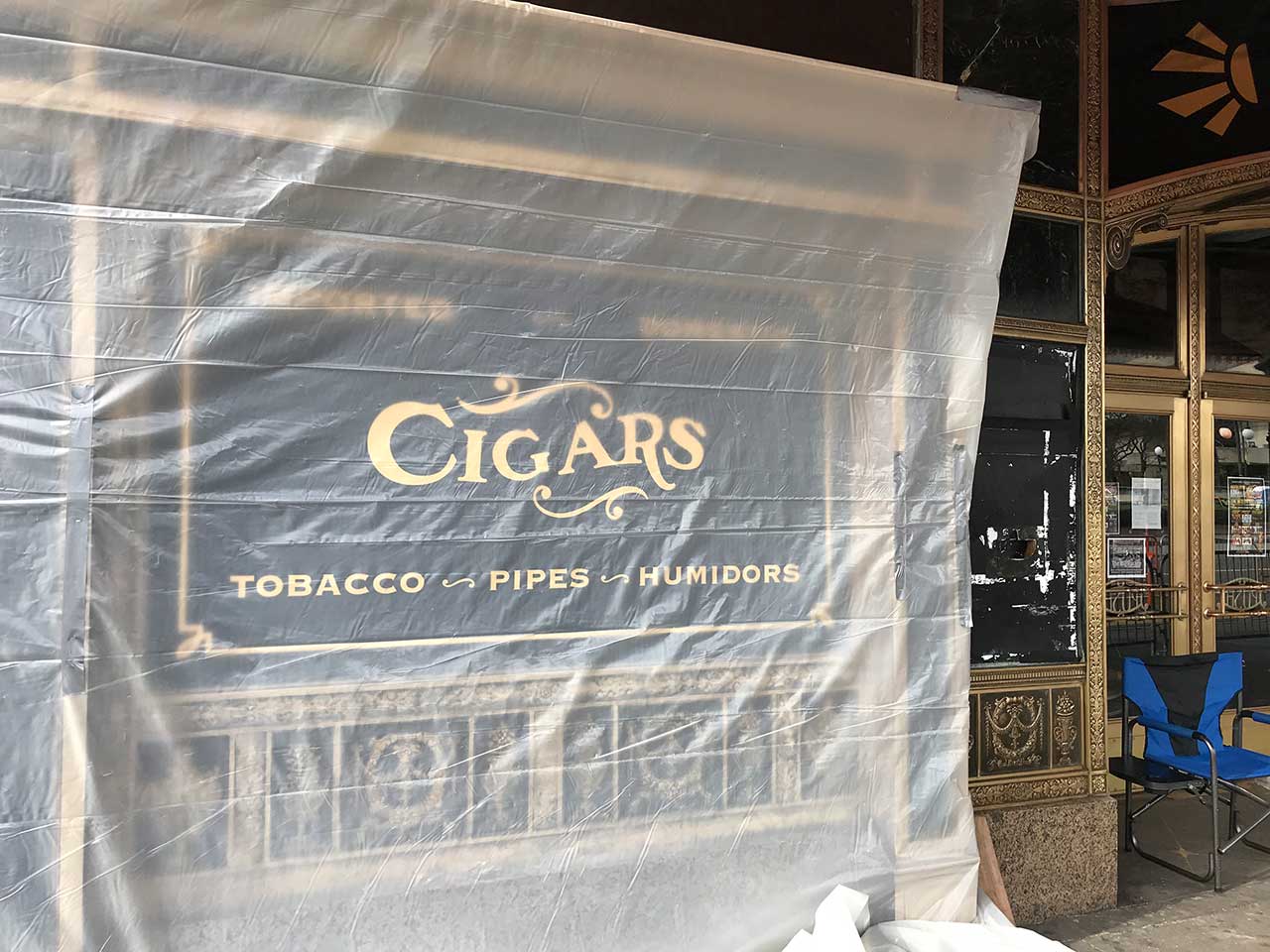 A spokesperson for Friends of the Loew's confirmed to Jersey Digs that the property is going to be in a film shoot, "but for details we have to defer to the production team." If "The Joker" does indeed return to Jersey City, it will mark their second trip to Chilltown.
Filming for the movie temporarily shut down a stretch of Newark Avenue near the Brennan Courthouse, which was dressed up for the occasion and surrounded by 1980s-style police vehicles as part of the set. A second shoot that transformed Newark's Market Street into a seedy, graffiti-strewn Gotham City took place last month.
The latest version of "The Joker" has a tentatively scheduled theatrical release date of October 4, 2019.