An award-winning restaurant inside one of Chilltown's most prominent developments has officially revealed when they'll start serving diners, who will be offered discounts, during their soft opening next month.
Earlier this year, Jersey Digs broke the news about the impending arrival of New York City's DomoDomo. The sushi restaurant eventually confirmed a month later that they were indeed heading to 200 Greene Street, joining Ample Hills Creamery and 9 Bar Café as tenants in the high-profile Urby building.
DomoDomo opened at 140 Hudson Street in Manhattan back in 2015 and has been designated a Bib Gourmand eatery by Michelin every year since 2017. Dubbed the first hand roll bar in New York, the restaurant's kitchen is run by Brian Kim, a Culinary Institute of America graduate with over 15 years of experience.
The menu at DomoDomo's Jersey City location will focus on Domokase-style, which is a combination of best-in-class sushi alongside hot and cold dishes. Varieties of their hand rolls include salmon, unagi, lobster, avocado, oyster mushroom, blue crab, or miso black cod. Hot dishes like grilled octopus, shrimp dumplings, tobiko pasta, garlic bacon fried rice, or rock shrimp fried rice are designed to complement the rolls.
What will be DomoDomo's second restaurant will span over 2,600 square feet and seat 82 people for lunch and dinner, plus 18 seats at a sushi counter. The Instagram account @domodomojc, recently created for their Jersey City location, has offered a few teasers as to what the inside of the space looks like.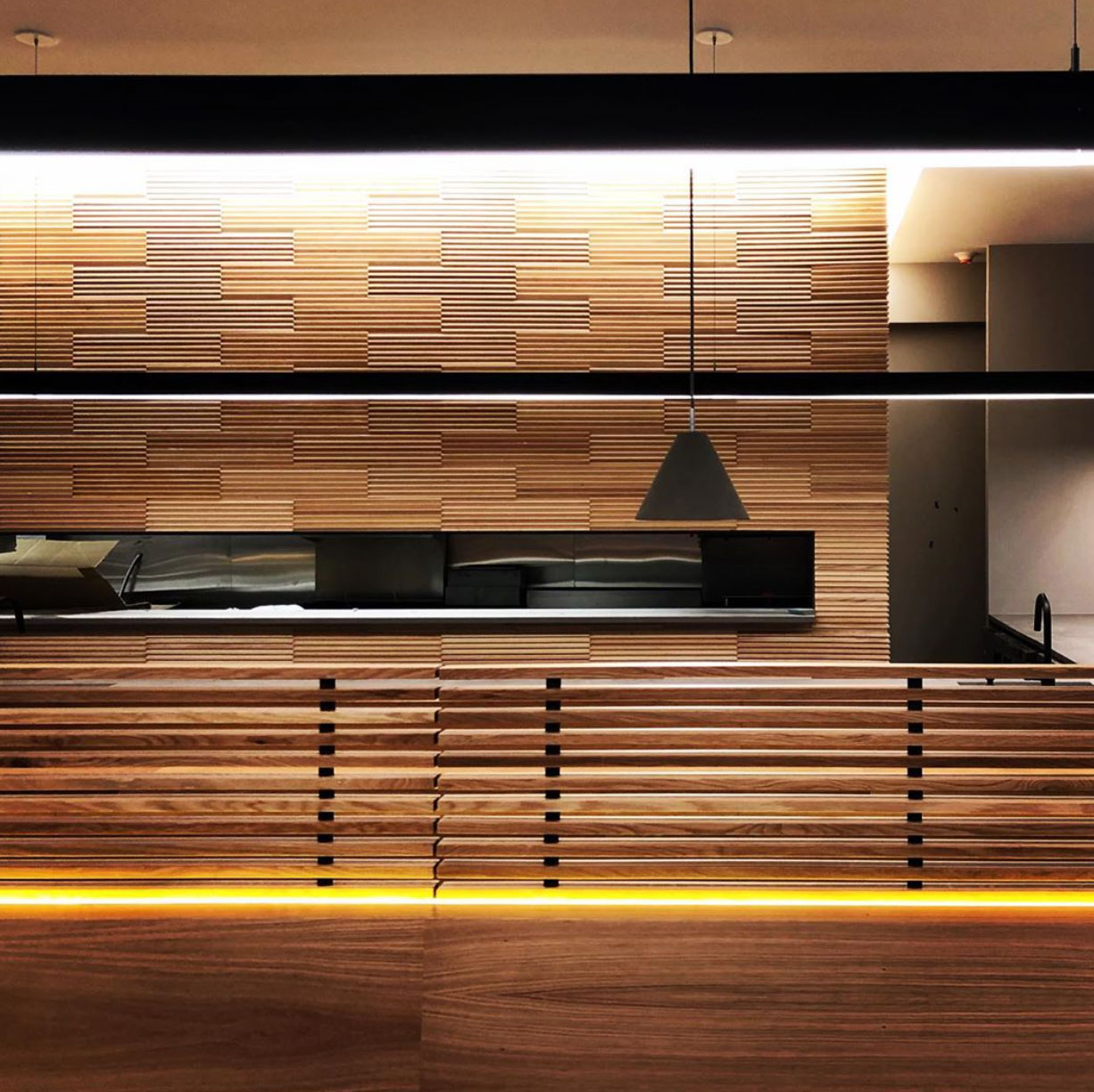 The wait for DomoDomo Jersey City will end next month, as the restaurant will celebrate their grand opening on October 21. The eatery will start taking reservations through their website on September 20 and will have several soft opening hours in advance of their full launch.
Per an Instagram post, DomoDomo will be hosting a lunch soft opening from October 7 through October 11. Diners will be served from 11:30 a.m. to 2:30 p.m., getting a 15% discount off the menu.
The following week, the restaurant will have a dinner soft opening the night of October 14. They will then re-open from October 16 through October 19, offering a 20% discount during all soft opening nights. Their dinner hours will run from 5:00 p.m. to 10:00 p.m.
DomoDomo will sport a full bar with wine, beer, and sake varieties when they are fully up and running at their space, which is just steps from the Harborside Light Rail station.
Related: