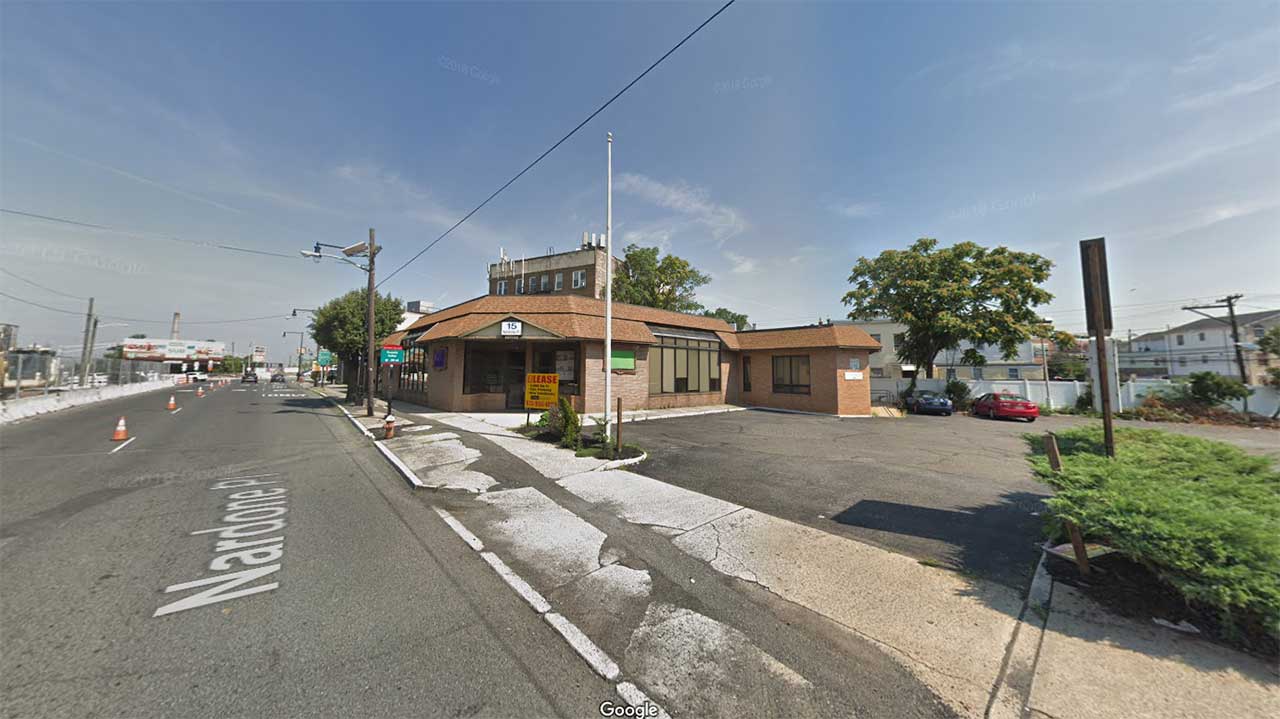 UPDATE: The meeting is tomorrow 8/28/2019 at 15 Nardone Place starting at 6:30 p.m.
While Downtown has seen several hotels break ground or open in recent years, the city's northernmost neighborhood has mostly stuck to its residential character. One developer is looking to change that in a big way and will be hosting a community meeting tonight to discuss a possible 13-story hotel being pitched for The Heights.
The proposed project would rise from six irregularly shaped lots at 15 Nardone Place that total about 33,000-square feet.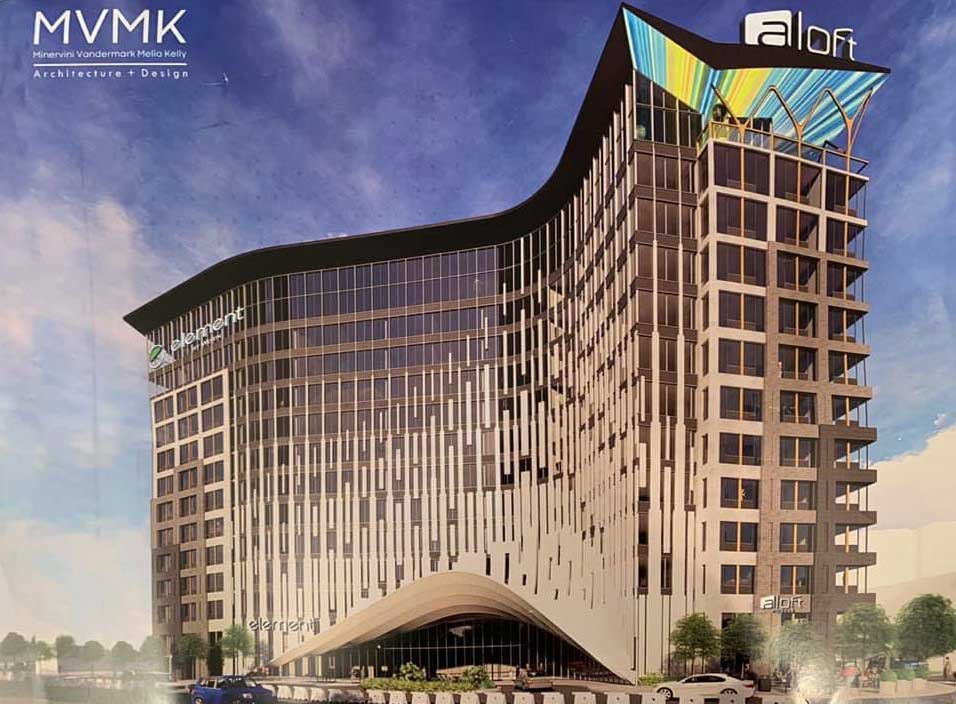 Currently occupied by a one-story building and parking lot formerly used as a real estate office, the parcels are owned by Chosen 15 Nardone LLC. That company is registered out of a suburban home in Short Hills and lists an individual named Kotla Srinath as its sole member.
The future vision for the land was drawn up by Hoboken-based Minervini Vandermark and would feature several components in a complex set to rise 13 stories and 144 feet at its highest point.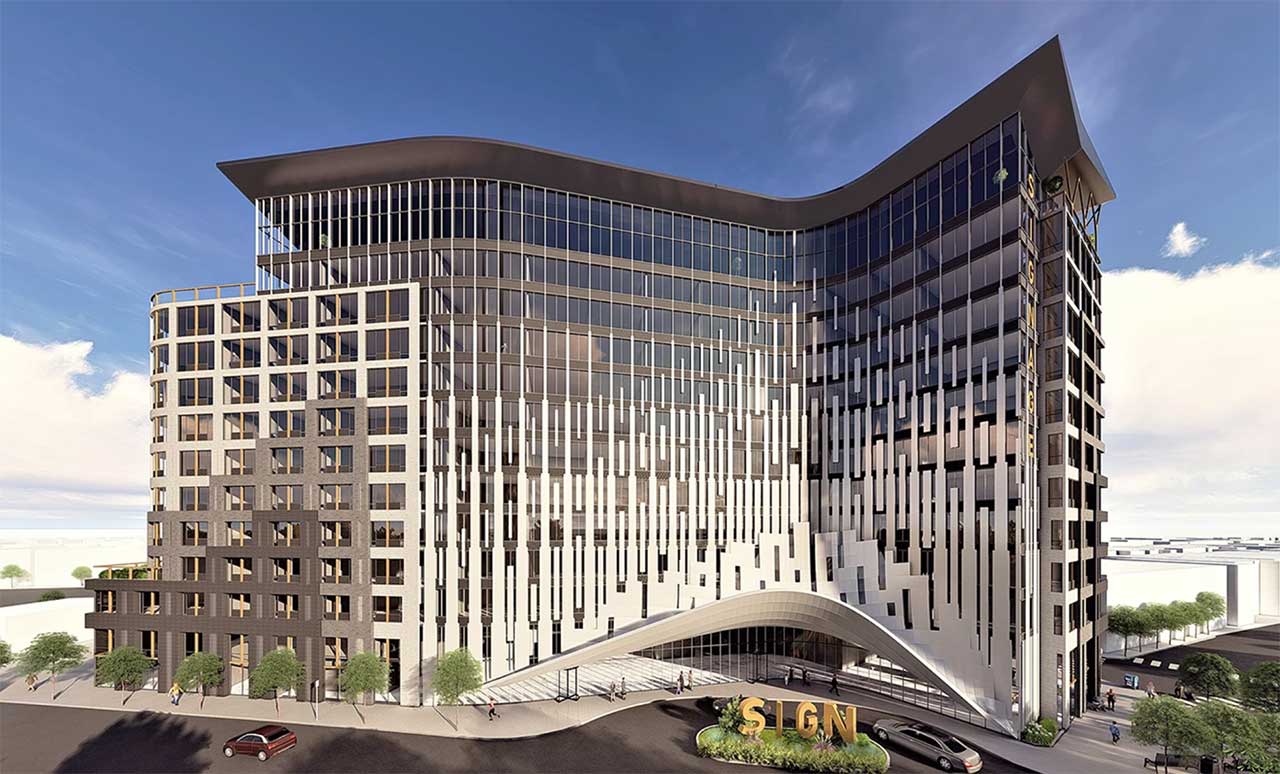 The first and tallest section would include a total of 233 hotel rooms, while the second appears to rise eleven stories and consists of 41 luxury residential units.
The two buildings would share a combined podium set to accommodate lobby spaces, and a storefront for a sidewalk cafe is included in the design.
An open-plan penthouse restaurant and bar set to boast "breathtaking panoramic views of the New York City skyline" would top off the development, whose latest renderings display two different hotel brands on the building. The first, Element, is owned by Marriott, while the second, Aloft, is a Starwood chain. It's not apparent if either company has officially been brought on board to develop the project.
The latest proposal for the property is actually less dense than a previous version, which had included 84 residential units and 305 hotel rooms. Chosen 15 Nardone submitted plans to the city's zoning board last September for that version, but they were never heard or approved. The original proposal mentioned that the hotel rooms would include standard size versions along with extended stay apartments that include amenity spaces.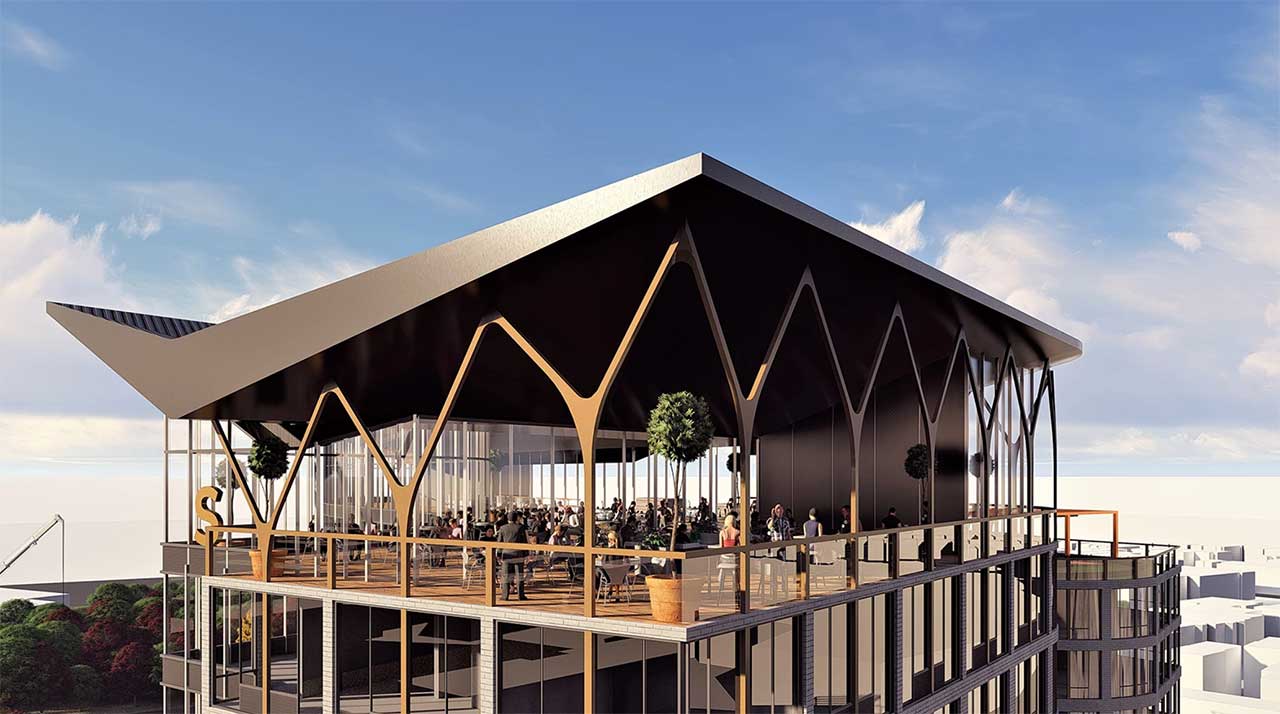 Last year's plan included 143 parking spaces, although it's unclear if that component remains the same. Per local regulations, no affordable housing units are required, and none were included in the first plans for the development.
The previous proposal was seeking variances for use and height and this version will need them as well, as the property is located within an R-1 zone that caps height at three stories.
The community meeting to discuss the plans will be held inside the building at 15 Nardone Place tomorrow August 28th, starting at 6:30 p.m.
Related: