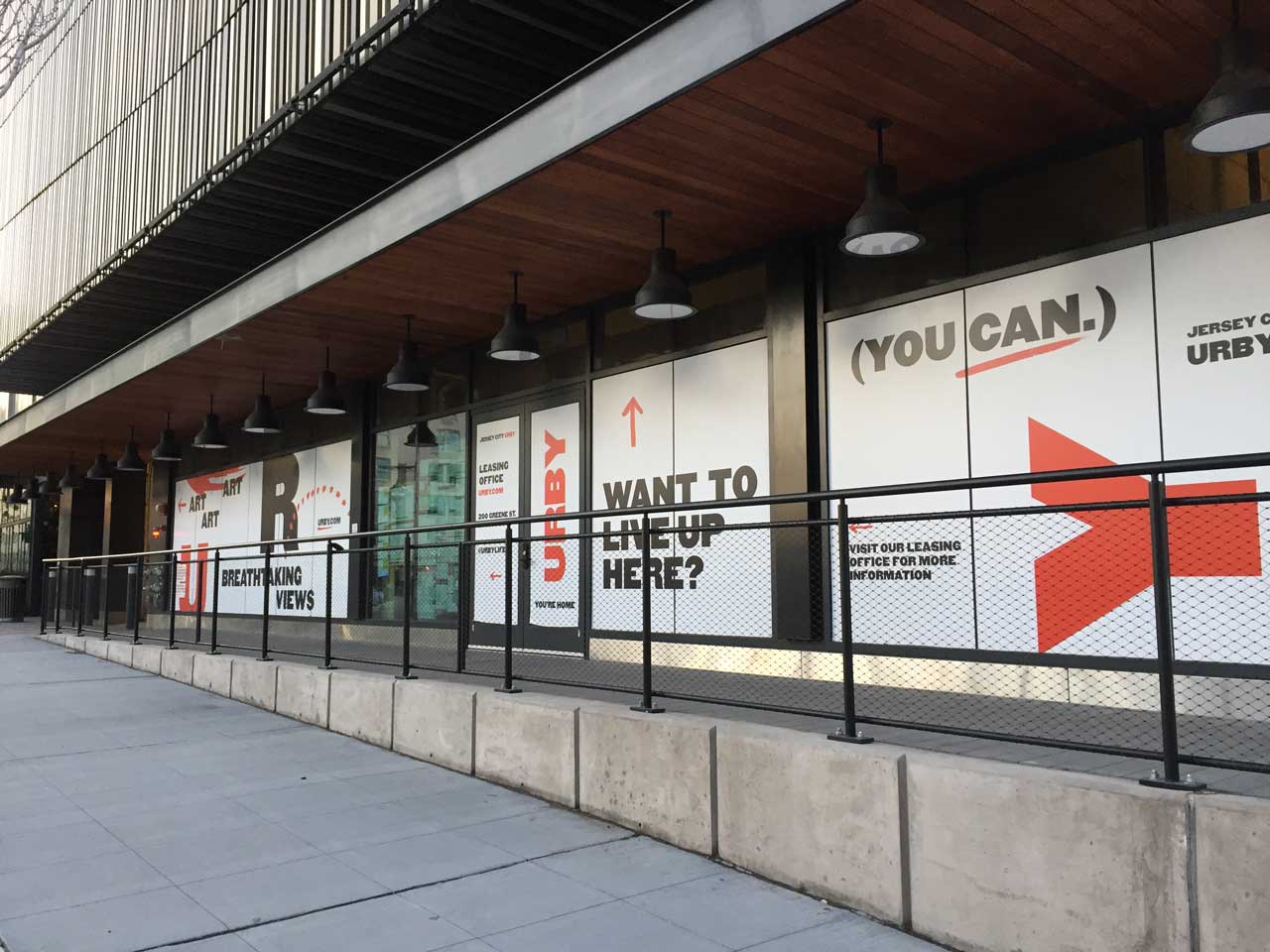 The food scene along Jersey City's waterfront is evolving at such a rapid pace, it's almost become hard to keep track of it all. Despite all the impressive new spots, the feather in the cap might be yet to come, as Jersey Digs has learned that a Bib Gourmand-awarded restaurant is opening in a large space at one of the skyline's most prominent buildings.
DomoDomo has not made any official announcement yet, but they are bringing their sushi and hand rolls across the Hudson River to 200 Greene Street. The NYC-based eatery will be setting up shop in 2,657 square feet of space in the building's southeast section, directly next to the Harborside Light Rail station. Construction permits were posted at the site back in early January.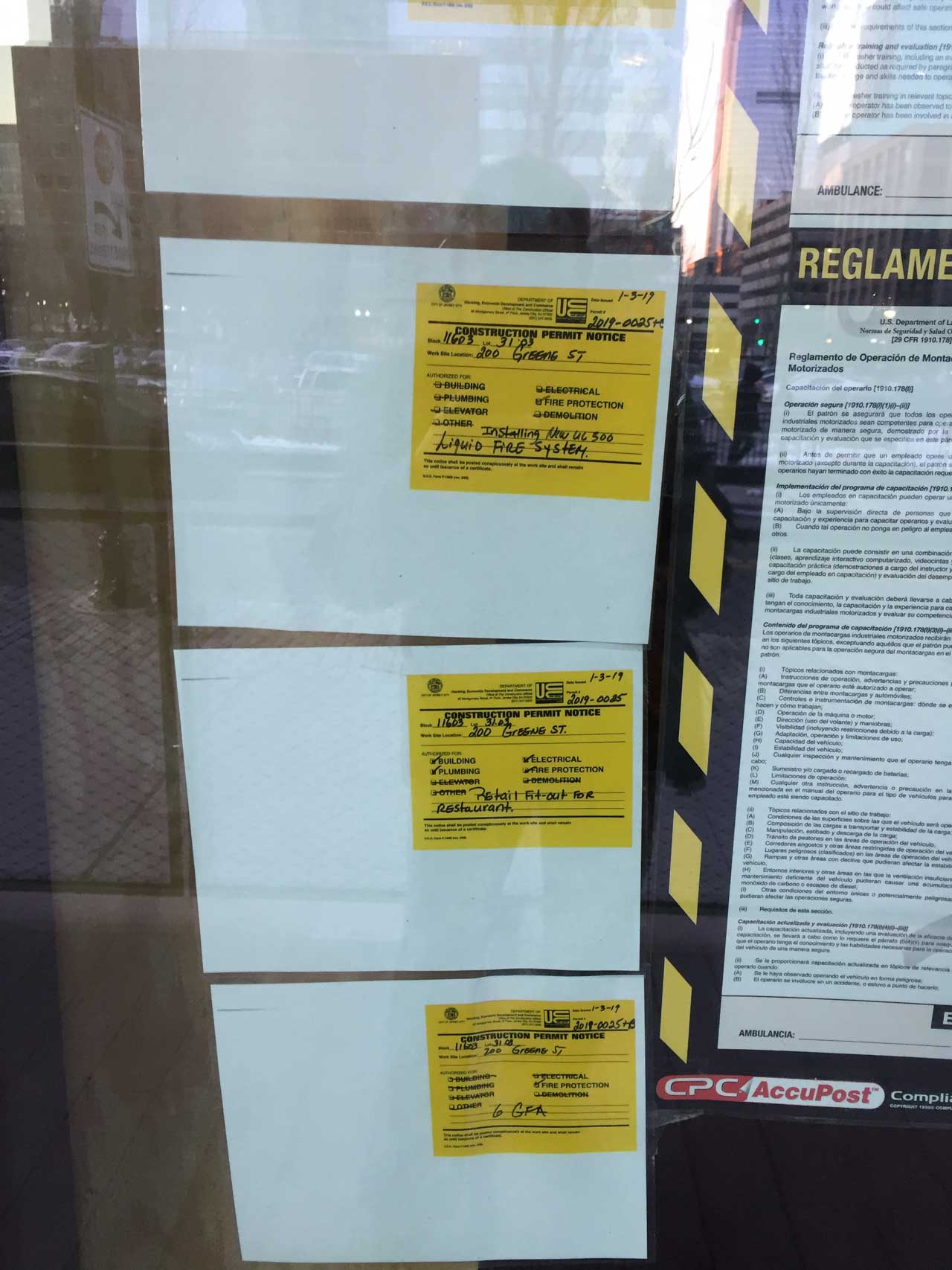 When contacted to confirm, a spokesperson for M18PR, who represents the Urby development, told us they "do not have information to share at this time." However, plans for DomoDomo's trademark signage were approved by the planning board at their January 22 meeting. In addition, Ironstate Development's Executive Vice President Josiah Wuestneck stated during the meeting's testimony that DomoDomo had signed a lease at the building.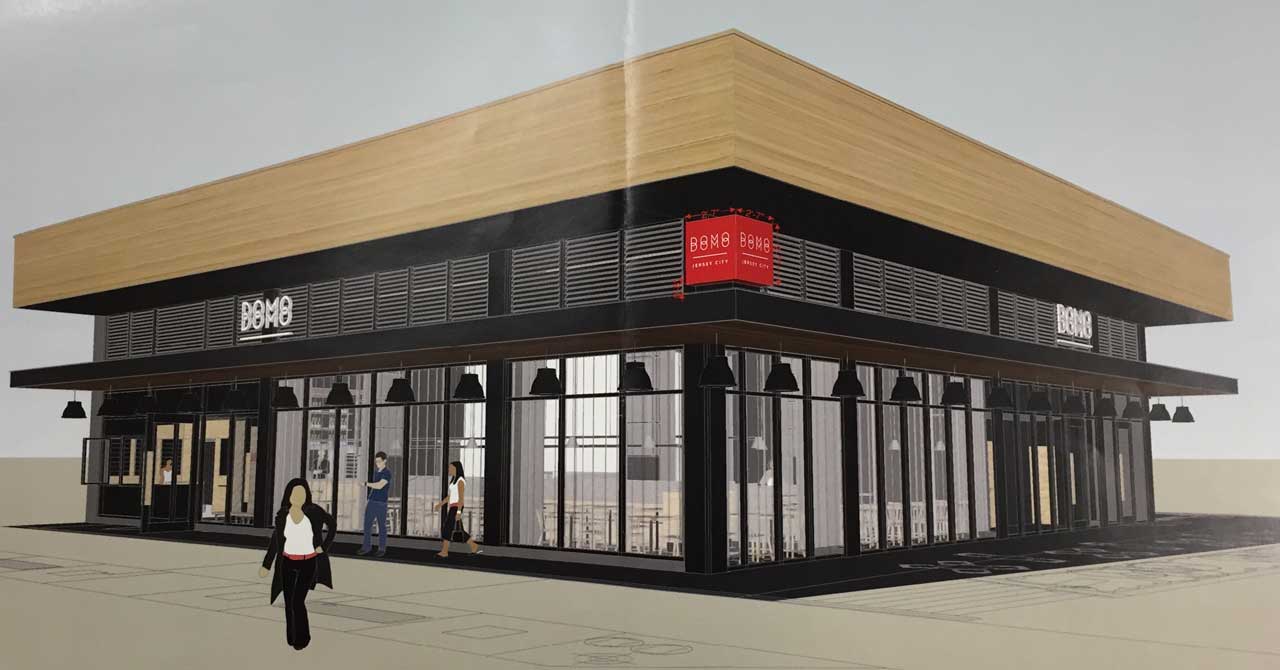 DomoDomo has been serving customers lunch and dinner out of 140 Houston Street in Manhattan since 2015, dubbing themselves the first hand roll bar in New York. Their kitchen is run by Brian Kim, a Culinary Institute of America graduate with over 15 years of experience. The restaurant has some stellar Yelp reviews and features a menu that is constantly updated with new combinations using the freshest ingredients of the season.
The menu itself focuses on Domokase-style, which is a combination of "best-in-class sushi alongside hot and cold dishes." Varieties of their hand rolls include salmon, unagi, lobster, avocado, oyster mushroom, blue crab, or miso black cod. Hot dishes like grilled octopus, shrimp dumplings, tobiko pasta, garlic bacon fried rice, or rock shrimp fried rice are designed to complement the rolls.
DomoDomo's NYC location includes a separate raw bar that features a happy hour, but there's no word on if that element will be coming to the Jersey City spot. Construction has started picking up at the property since the weather warmed up, but no timeline has been released for the restaurant's opening.
Related: